The city logs 29 new COVID-19 cases Tuesday, the lowest single-day number of infections since April, and 76% lower than the 121 registered on September 6
Cagayan de Oro registered its lowest single-day number of COVID-19 infections in six months on Wednesday, September 22, but local officials were still edgy because of surges in cases in other areas in northern Mindanao and neighboring regions.
The city logged 29 newly documented COVID-19 cases as of Tuesday night, September 21. It was the lowest single-day number of COVID-19 cases seen in Cagayan de Oro since April, and 76% lower than the 121 it registered on September 6.
Mayor Oscar Moreno welcomed the downtrend but added that city hall would not let its guard down because cases of COVID-19 and its more transmissible variants have continued to surge in other areas of northern Mindanao and other Mindanao regions.
"Is there a province or region in Mindanao that worries us in Cagayan de Oro? None. It's the virus that worries us," Moreno said.
He said it is the nature of viruses to spread and like COVID-19, these recognize no political boundaries.
"No one is safe until everyone is safe," Moreno said.
Dr. Teodoro Yu Jr., a medical officer and data analyst of the City Health Office, said the local government was keeping an eye on areas surrounding Cagayan de Oro and other Mindanao regions.
Yu said the COVID-19 situation and data from other Mindanao areas were being factored in city hall's strategic planning.
Moreno cited the case of neighboring Bukidnon that accounted for 47% of northern Mindanao's 728 COVID-19 cases documented by the Department of Health on Tuesday, September 21.
"Bukidnon has overtaken us, and it happened in just a matter of weeks," he said.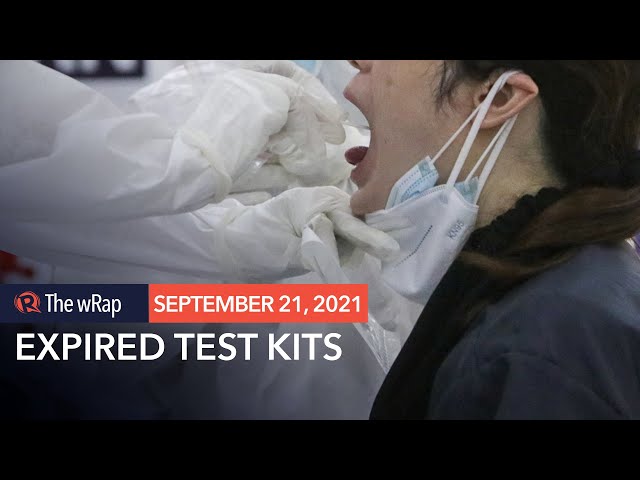 City hall data showed that as of Tuesday, Cagayan de Oro logged 20,273 COVID-19 cases since 2020. Bukidnon's cumulative cases surged to 23,839 during the same period.
Moreno said the city government was also concerned about the critical care utilization rates of other northern Mindanao areas given that the city hosts the region's primary COVID-19 referral hospital.
The state-run Northern Mindanao Medical Center has been overwhelmed by COVID-19 patients from Cagayan de Oro and other cities and provinces in the region.
Moreno said the downtrend in Cagayan de Oro's COVID-19 cases would ease the burden of NMMC and other hospitals in the city that have overstretched their capacities in recent months.
"We hope we can sustain our gains and even lower cases in our city so that Cagayan de Oro can further help other areas in the region," Moreno said.
Cagayan de Oro suffered surges in COVID-19 cases beginning in May, and that peaked with a daily three-digit number of cases from June to early September. 
The last time the city recorded a three-digit single-day number of cases, at 121, was on September 6. The city has seen a significant drop, at a two-digit number of cases daily, in the last two weeks.
Other areas in northern Mindanao with their corresponding cases as of Tuesday: Camiguin, 21; Lanao del Norte, 37; Misamis Occidental, 82; Misamis Oriental, 161; Iligan City, 34.
The DOH also counted 40 COVID-19-related deaths in the region on Tuesday: Bukidnon, 2; Lanao del Norte, 15; Misamis Oriental, 16; Cagayan de Oro, 2; and Iligan City, 5. 
Officials said they were also monitoring the neighboring region of Caraga that has also seen a surge in COVID-19 cases in the past week. The DOH confirmed that Caraga has 39 cases of the more transmissible Delta and three other COVID-19 variants of concern. – Rappler.com