Kabataan Representative Sarah Elago condemns a defense official for red-tagging the state-run University of the Philippines and Polytechnic University of the Philippines
The Department of National Defense (DND) red-tagged the University of the Philippines (UP) and the Polytechnic University of the Philippines (PUP) once more on Monday, May 17, during a House committee on higher education hearing that tackled the UP-DND accord.
During the hearing, DND's chief of legal affairs lawyer Norman Daanoy named UP campuses and the Polytechnic University of the Philippines (PUP) as recruitment grounds for the New People's Army (NPA), the armed wing of the Communist Party of the Philippines (CPP).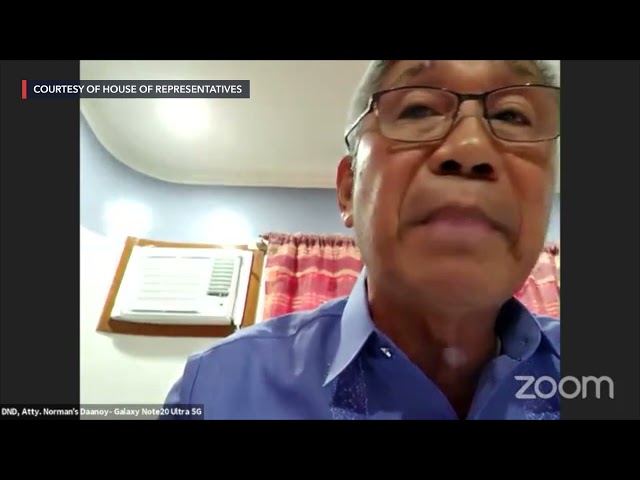 "Several students who were killed and captured as CPP-NPA came from UP Diliman, UP Manila, UP Los Baños, UP extension program in Pampanga, UP Mindanao, UP Baguio, UP Cebu, UP Tacloban, and PUP Santa Mesa," Daanoy said.
"The evidence of [killed] and captured [students]… cannot be denied," Daanoy said.
UP and PUP are universities known to have robust activist communities after decades of repression and harassment. Many of their students led movements protesting the government.
Through his phone's camera, Daanoy then showed lawmakers a concealed list of students who were killed or captured, and who surrendered after joining the CPP-NPA from attending university.
Daanoy said he would disclose the names based on instructions of DND Secretary Delfin Lorenzana. The committee's chairman, Baguio City Representative Mark Go, told him to make sure to ask for Lorenzana's nod before sharing any confidential information in the public hearing.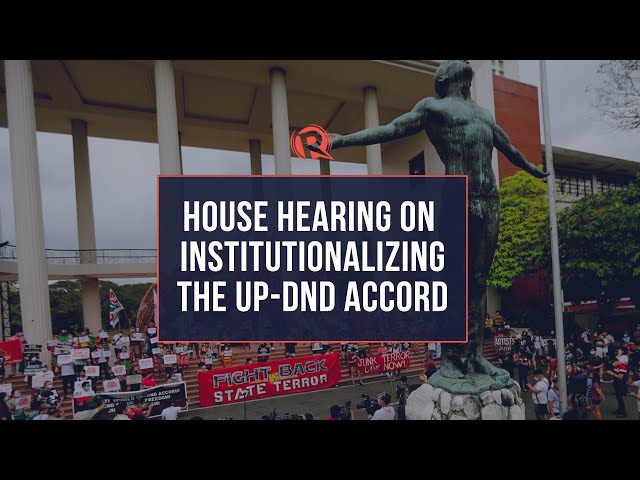 Meanwhile, Kabataan Representative Sarah Elago condemned Daanoy for his statement red-tagging UP and PUP.
Elago also flagged the list as dangerous, as students have been red-tagged based on questionable lists that the government claimed to have pieced together through intelligence. (LISTEN: [PODCAST] KRIMINAL: How government intelligence works)
"Those statements are not helping in giving assurance and safety for students and teachers," Elago said. – Rappler.com