Sandra Cam and son Marco Martin Cam are indicted for the murder of Batuan vice mayor Charlie Yuson III in 2019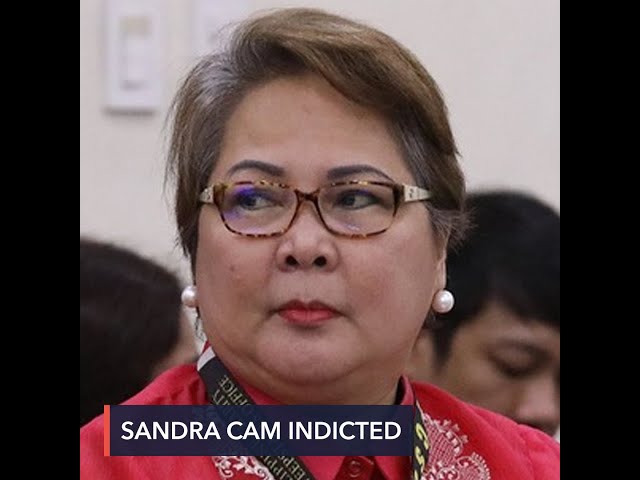 The Department of Justice (DOJ) has indicted Philippine Charity Sweepstakes Office (PCSO) board member Sandra Cam and her son Marco Martin Cam for murder in the 2019 killing of Batuan, Masbate vice mayor Charlie Yuson III.
The Office of the Prosecutor General (OPG) confirmed in a statement on Friday, April 16, that prosecutors had found probable cause to charge for murder Sandra and Marco Martin, as well as Nelson Cambaya, Junel Gomez, Bradford Solis, Juanito de Luna, and Rigor dela Cruz.
The seven are also indicted for frustrated murder in relation to Yuson's companion, Alberto Alforte IV, who survived the attack. On October 9, 2019, gunmen riding a van shot the vice mayor who was having breakfast at a house in Sampaloc, Manila.
"When considered in its entirety, the statements and evidence presented by the complainants are sufficient to establish probable cause for the conspiracy among all the respondents in the killing of Vice Mayor Charlie and the wounding of Alberto Alforte IV," said the resolution dated February 22.
The resolution was signed by Assistant State Prosecutor Josie Christina Dugay and Prosecution Attorney Eugene Yusi.
The OPG said the charges have yet to be filed in court. The OPG and DOJ have also yet to release the full resolution.
Yuson's wife Lalaine had claimed that the Cams were involved in the vice mayor's killing because their son, Charmax Jan Yuson, defeated Marco Martin in the 2019 mayoralty race in Batuan.
Yuson was the ninth vice mayor killed since President Rodrigo Duterte assumed office in 2016. (READ: Mayors, vice mayors killed under Duterte) – Rappler.com