Before the water system, the Kabihug tribe had to walk hundreds of meters to get clean water
The oldest tribesmen of Bicol, the Kabihug, received a solar-powered water system from the Ako Bicol party list on Wednesday, March 31, as part of the group's region-wide water installation project.
The party list's representatives, Elizaldy Co and Alfredo Garbin, flew to the remote area of Barangay Batobalani in the old gold-mining Paracale town to oversee the turnover of the water system worth P2.8 million. (READ: Solar-powered water system provides lifeline for upland communities in Albay)
Paracale had been the site of a mining accident way back in 2012. Besides gold, it has also been a copper-mining community.
"Today, we're giving you this water project so you can get clean and potable drinking water for free without going somewhere else," Co said in the program.
The water system has 8 solar panels. It can fill up the community's water tanks in 3 to 4 hours. It also has 3 stages of filtration to ensure its cleanliness.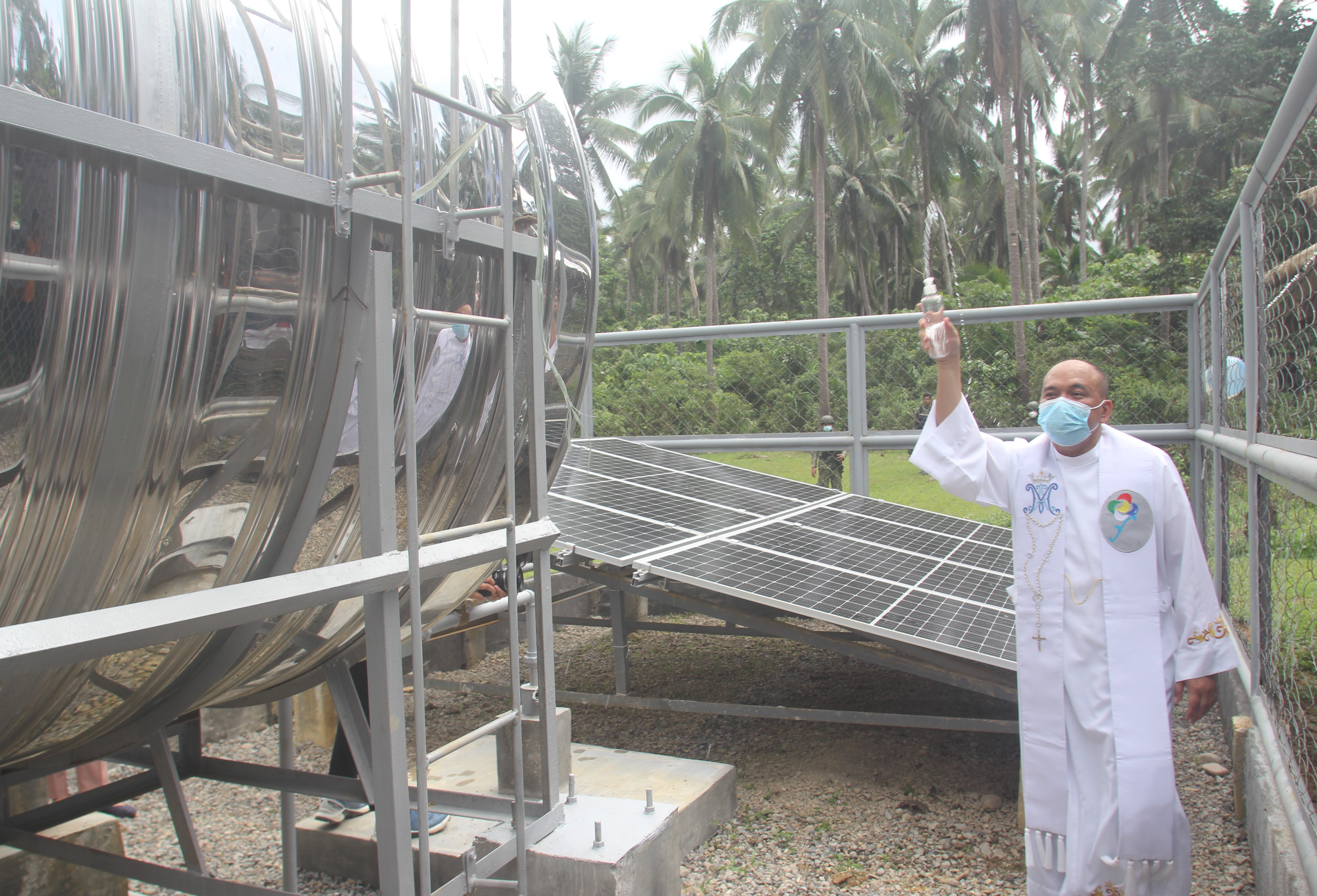 The water system is seen to benefit the community, which has had to walk to shallow wells and watershed areas around 500 meters away from their homes. Drinking water, meanwhile, can only be bought around 5 kilometers away in the village proper of Batobalani.
The Kabihug are believed to be of pre-historic origin, who have preserved their culture by not marrying lowlanders. They are the first tribal community in Bicol provided with a solar-powered water system project.
Garbin said the party list has identified 71 sites in Bicol for water projects. They aim to install the systems before 2022. (READ: Ako Bicol to allocate P200 million for waterless areas in Bicol)
"My constituents are facing hardship to get clean drinking water specifically during summer times due to water shortage. But with this remarkable water system project, our difficulty in drinking water will be resolved now as everybody could benefit from this project for free," Batobalani's village chief Nelson Dasco told Rappler. – Rappler.com