This is AI generated summarization, which may have errors. For context, always refer to the full article.
Licensees or service providers that allow other firms to use PAGCOR's license will be subject to a show-cause order and a fine of US$50,000
CLARK FREEPORT, Philippines – The Philippine Amusement and Gaming Corporation (PAGCOR) on Friday, June 9, vowed to stop its off-shore gaming operations licenses (POGOs) to be used "by companies within companies."
Pagcor's assistant vice president for compliance and corporate secretary support, Jessa Fernandez acknowledged a significant flaw that allowed a major human trafficking and international crypto scam operation to flourish at the Clark Development Corporation (CDC).
CDC president and chief executive officer Agnes Devanadera said the board of the government corporation that manages the Clark Freeport Zone also approved the recommendation to halt processing new lease or sub-lease applications by POGOs.
The new reforms were announced the briefing to announce the creation of the Clark Security Advisory Council. Devanadera and Fernandez were responding to questions raised by Rappler on loopholes that allowed a "scam hub" using human trafficking victims to operate under the nose of the CDC.
Fines, penalties
Devanadera stressed that the new policy on leases governs new locators, including firms that already have a Philippine offshore gaming operator's (POGO) license.
Fernandez, whose resume on the Pagcor website identifies her as the Offshore Gaming Licensing Department senior manager from 2018 to 2022, said the government gambling regulator "is in the middle of a major business restructuring for its offshore operations"
Fernandez said Pacgor has set a deadline to finalize policies on reforms by the middle of June 2023.
In the meantime, she said, the gambling regulator has already added new rules to its manual.
"If a licensee or service provider is found to be sub-licensing or allowing other persons to use the license or accreditation that were given to them by PAGCOR, they will be subject to a show-cause order and a fine of US$50,000," she warned.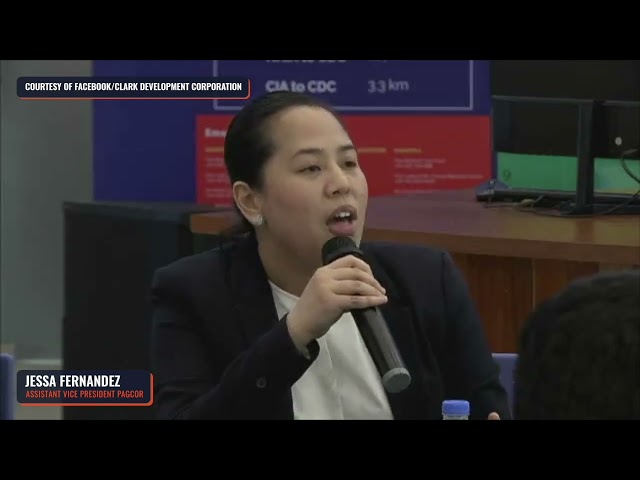 "If the violation is proven, their accreditation or license shall be immediately canceled," Fernandez added.
"Dati po, di ito napagtutuunan ng pansin pero ngayon po talaga hihigpitan po namin para hindi makalusot itong mga activities at hindi mahkakaroon ng kumpanya sa loob ng mga kumpanya nilisenyahan lamang ng PAGCOR at ng CDC."
(We did not give this much attention before. But we are now really strict in monitoring so that these activities halt and we do not have companies operating within companies that are merely licensees of PAGCOR and the CDC.)
'Tighten the nozzles'
Devanadera said the CDC has always allowed sub-leasing.
"It's CDC and the lessee, that's the first (level)," she explained. "The lessee is allowed to sublease, provided that the sublease agreement will be submitted to CDC for approval."
The lease contracts carry an accountability clause that the CDC used to terminate the sub-leases of CGC Technologies, which hosted Colorful and Leap Group Company (CLGP), the firm accused of operating the crypto scam /human trafficking operations.
Devanadera said the CDC will also tighten endorsements for visas.
CDC processes all visa applications. After reviewing documentary requirement compliance, it endorses the application to the Bureau of Immigration.
"Of course, when you are in the Zone, we want to have the ease of doing business. That's the reason why we try to process fast all the applications. But this time, we have to learn our lesson- that this is being abused and therefore, we're tightening the nozzle," the CDC chief executive said.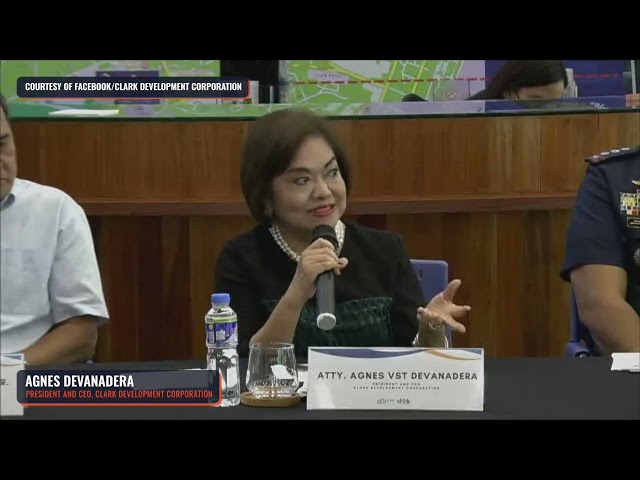 Failure of Intelligence
The new security advisory council is composed of law enforcement agencies, the Department of Justice, and Pagcor. It needs a memorandum of agreement to formally start operations.
Devanadera said they want to prevent a repeat of what Noelle Meneses, vice president for CDC's Business Development and Business Enhancement Group confessed as "a failure of intelligence."
"Now we are in the know of who is doing what," said Devanadera.
After representatives of the government agencies reviewed the fiasco that blew up with a May 4 raid and rescue of around 1,000 human trafficking victims from across Asia, they "determined which areas we shall work on, which areas we shall learn from," Devanadera added.
The raid led to revelations about a large number of workers lured into the country illegally, then forced to work 16 to 18 hours, often lacking food, and with pay withheld if they failed to meet a quota of "romantic relationship" victims from Canada, Europe, and the US.
The fallout from the law enforcement operation – done without the involvement of CDC security officers – gave the booming free port a black eye.
It also raised questions about how deeply mainland China crime syndicates have dug their claws into local communities and their economy in the six years under the former Duterte government, which bent backward for Chinese interests, including POGO operators.
Clark Freeport POGOs
Meneses earlier identified six POGOs located inside the free port zone:
Sun Valley Clark Hub Corporation (SVCHC),
CGC Technologies Inc (CGCTI),
Shidaikeji Technology Corporation,
Turquoise Diamond Technology Corporation,
Interconnected Wealth Technology Inc, and
Onewtek Access OPC.
He told the Senate panel on women, children, family relations, and gender equality on May 30 that the CLGP had been operating inside the CDC since September 2021, using a (POGO) license issued to another firm.
CLGP was initially set up in Dubai. It moved its operations in 2022 to 2.5 hectares sub-leased by SVHC from Donggwang Clark Corporation II, which is registered as a business with the CDC.
CLGP's actual place of operations was within buildings sub-leased to CGC.