The case dismissal marks a triumph for protesters at the time when the Duterte government has been focused on arresting activists under the pandemic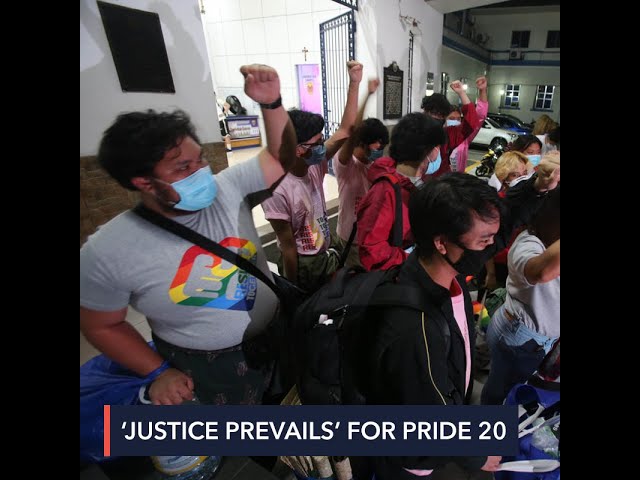 A Manila City prosecutor junked the complaint of the Manila Police District (MPD) against the so-called Pride 20, a group of 20 protesters arrested by police during the Pride March in Mendiola, Manila, held on June 26.
In a statement on Tuesday, December 29, Bahaghari spokesperson Rey Valmores Salinas declared: "Today, justice prevails."
Salinas was among those arrested in June in a peaceful protest made up of members of the LGBTQI+ community and progressive groups. They marched from Morayta to the Mendiola Peace Arch, where they held a program slamming the anti-terror law.
Despite following quarantine protocols, police swooped into the scene to disperse their demonstration and arrest 20 of them.
A victory for protests
The dismissal marks a triumph for protesters at the time of the pandemic, as the government has not been consistent in allowing or banning protests.
The Pride 20 protesters were accused of the usual complaints thrown at activists under the pandemic: disobedience to authority and illegal assembly.
"There is nothing wrong with demanding equality. There is nothing wrong with speaking out, especially in a time when resistance to an oppressive government in the form of the fascist Duterte regime is needed most," Salinas said. – Rappler.com