'Despite his reassurances that he will not interfere in his son's case, his position still creates a pressure on the enforcement agencies and other people involved,' political scientist Maria Ela Atienza says
MANILA, Philippines – The issue involving the son of Department of Justice (DOJ) Secretary Jesus Crispin "Boying" Remulla is a test to the country's justice system.
"It is a litmus test on one, the integrity of the justice system, particularly the prosecutorial service, as well as the trust of the public and confidence on the integrity of the process. Most especially the families, the human rights defender of those not privileged enough to be [in] the same situation as the son of the justice secretary," Edre Olalia, president of the National Union of Peoples' Lawyers (NUPL), said.
On October 11, Remulla's son Juanito Jose Remulla III was arrested during an operation led by the Philippine Drug Enforcement Agency (PDEA) but details of the arrest was made public only two days later. Juanito was arrested for alleged illegal possession of suspected kush or high-grade marijuana in Las Piñas City.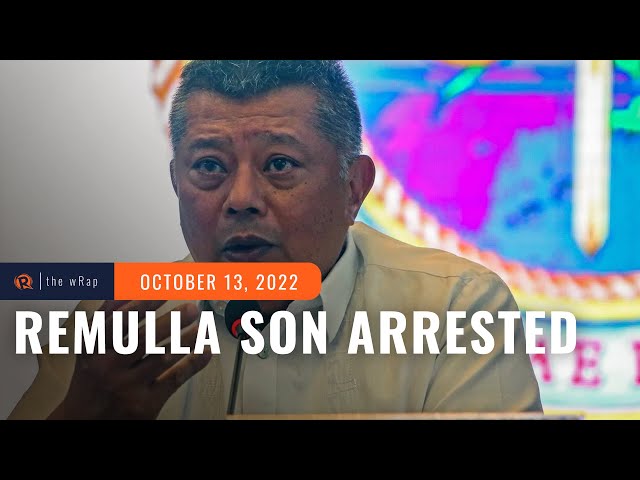 Following his son's arrest, resignation calls against Remulla made rounds. On October 14, President Ferdinand Marcos Jr. said there was "no basis" for the DOJ secretary's resignation.
Although Remulla vowed to not intervene in his son's case, as justice secretary, he heads all the prosecutors in the country – and some of them will decide on his son's case.
Olalia said regardless of the case's outcome, it will have an effect to the public: "Either way, there will be lingering doubts as to the integrity and the trust and confidence of the people."
Remulla's son has undergone inquest proceeding on October 13, according to the PDEA. He is facing complaints for importation of dangerous drugs under the Comprehensive Dangerous Drugs Act of 2002 and violation of customs modernization and tariff act.
The drug complaint against Remulla's son is a non-bailable offense.
Should Remulla resign?
In his handwritten statement released on Thursday, Remulla said his son should face his own problems, and wished him "a path to redemption." However, this statement reeks of privilege because the DOJ chief has yet to act on drug war killings, according to Maria Ela Atienza, a political science professor at the University of the Philippines Diliman
"It also reeks of privilege and use of his position to demand this when he has not raised a finger for victims of EJK and human rights violations. Thus, the most appropriate way out for him is to have a sense of delicadeza and resign from his position," Atienza told Rappler in an interview.
Remulla, a supporter of both Duterte and Marcos administrations, reiterated that the International Criminal Court (ICC) has no jurisdiction over the Philippines. The ICC has started its probe into alleged killings under Duterte's drug war and in Davao City.
The political scientist also explained that Remulla's retention of his post will raise more distrust in the country's justice system. Atienza said all cabinet secretaries are alter egos of the president, thus, "what Remulla does or does not do is a reflection of the President's performance and stand on issues."
Atienza said although Remulla vowed to not intervene in any form, his position creates pressure on other agencies working on his son's case.
"Now, staying on as Secretary of Justice creates a conflict of interest. He has a relative who is involved in drugs. Despite his reassurances that he will not interfere in his son's case, his position still creates a pressure on the enforcement agencies and other people involved."
'Double standard'
The families of drug war victims also accused the government of a "double standard" in its campaign against illegal drugs, following the arrest of Remulla's son.
Randy delos Santos, uncle of slain teenager Kian delos Santos, said if reform for alleged drug personalities is really being valued, the government should have instituted it a long time ago.
"Kung talagang nakikita pala nila ang kahalagahan ng reform na ito, bakit hindi nila ito ginawa? Ano pa't umabot sa libo-libo ang napatay sa tinatawag na giyera kontra droga? Bakit hindi nila imbestigahan ang mga kaduda-duda na napatay?" Randy told Rappler.
Randy's nephew, Kian, was among the first recorded victims of former president Rodrigo Duterte's bloody drug war. He was killed by cops, and his murder challenged Duterte's drug war, as well as the Philippine justice system.
Nanette Castillo, whose son was also killed, said there was a disparity on how justice system works for influential families, compared to underprivileged ones.
Castillo's son, Aldrin, was killed in Tondo, Manila in 2017 – during the height of Duterte's drug war. Unidentified assailants asked her son to kneel before shooting him twice in the head and in the torso.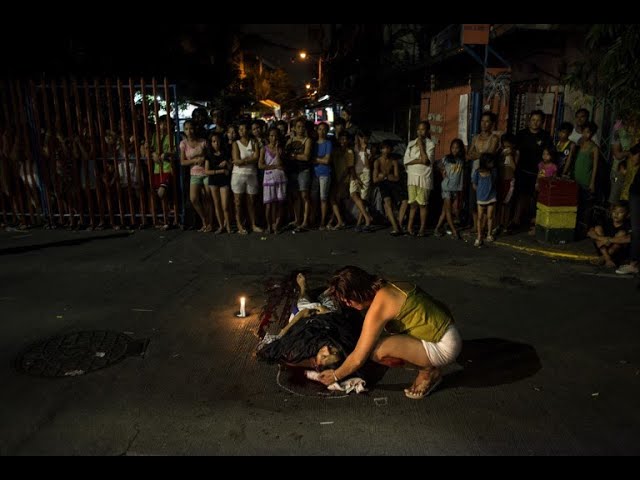 "Double standard po talaga. 'Pag mayaman or maimpluwensya po ang naaresto ay may due process po pero, 'yong tulad po namin na mahirap ay walang karapatan sa due process. 'Yon po ang tingin ng gobyerno lalo na po no'ng administrasyon ni Duterte at hanggang ngayon kay BBM," Castillo told Rappler.
(It's really double standard. If someone arrested is influential, there is due process, but for underprivileged families like us, it seems we do not have a right to due process. That's how the government perceives it especially under Duterte's administration, until now under BBM.)
Castillo added that Remulla's statement was an insult to them because they already lost their loved ones.
"Remulla wants a redemption for his son na sa aking palagay ay nakaka insulto sa akin at sa iba pang magulang na pinaslang ang anak. Kasi 'yon din ang aking nais para sa aking anak ngunit 'di po ito nangyari dahil 'di nabigyan ng due process ang anak ko. Patay agad ang anak ko," Castillo said.
(Remulla wants redemption for his son, which for me and to other parents who lost their children is insulting. Because that's what I also wanted for my son but it did not happen because my son was not afforded due process. My son was summarily killed.)
RealNumberPH, the government's unitary report on the drug war, showed that at least 6,252 people have died at the hands of cops during anti-illegal drug operations between July 2016 and May 31, 2022. However, human rights groups estimate the total death toll to reach 30,000 to include victims of vigilante-style killings. – Rappler.com