Filipina-American pageant winners Suzanne Perez and Kataluna Enriquez open up about the drawbacks and scrutiny they face, as well as their triumphs
This story is published in partnership with SoJannelleTV, a magazine show about Filipinos in North America
There is glamour and inspiration in pageantry as the contestants boldly walk across the stage and speak their truth before an international audience. But that level of visibility also brings drawbacks, opening up participants to scrutiny beyond what most people will ever experience.
Filipina-American pageant winners Suzanne Perez and Kataluna Enriquez have both experienced this reality at various points in their careers. Both sat down to discuss the challenges, and triumphs, of life in the limelight, in revealing interviews with FilAm media pioneer Jannelle So Perkins.
For Perez, who placed in the Top 12 of the recently-concluded Miss USA pageant, it took seven years to fulfill her dream, but she never gave up. She had prayed on her dreams, and envisioned the moment down to specific details in her preparations for the Miss New Mexico competition. She knew which numbers she wanted to be assigned when she made it to the top 13 and top 5, and what she wanted to be asked in the question and answer segment.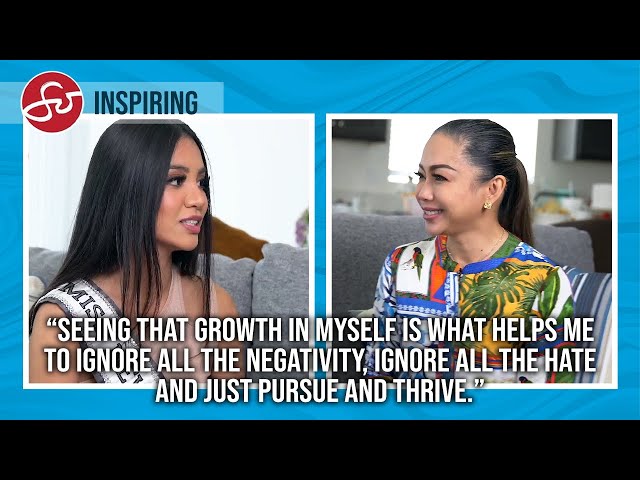 It all came together for her on June 5, when she became the first Filipina-American to be crowned Miss New Mexico this past June, earning her a spot in the Miss USA pageant in Reno, Nevada. But before she could excel in competitions, she first had to overcome anxiety which prevented her from being able to speak to cameras and people. Her insecurities were driven by criticism she received from others.
"I received a lot of hate, I received a lot of bullying from my own community. That absolutely destroyed me," admitted Perez in an interview with So Perkins on So Jannelle TV, which airs US-wide on cable channels The Filipino Channel (TFC) and ANC; as well as on local Southern CA digital channel KNET 25.1. "I started paying attention to my weight, paying attention to all the insecurities about me and I let that completely affect me."
This year, Perez was determined to be confident in her own skin. She attributes her heightened confidence to having a strong support system to uplift her, and embracing all that she is.
"What also helps me is looking at past Suzanne, looking at myself five years ago knowing that Suzanne five years ago would be completely in awe of who I am now," said Perez. "Seeing that growth in myself is what helps me to ignore all the negativity, ignore all the hate and just pursue and thrive."
2021 Ms. Nevada Kataluna Enriquez had experienced her own difficulties. The Pampanga-born Enriquez became the first openly transgender woman to win the Miss Nevada USA title last year, but found herself the target of harsh criticism in the limelight.
"It's very life changing but if I could be completely honest it was also one of my hardest or toughest experiences. When I won Miss Nevada it was trending everywhere," said Enriquez of the backlash from right wing circles. "The thing that was hurtful was, because I was in the public eye, it gave everyone a chance to comment on every single thing that was wrong with me, that they didn't approve of. I've heard everything."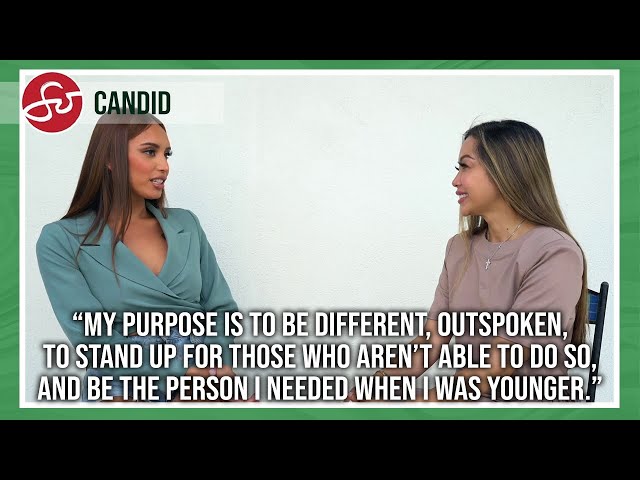 The stress got so bad that Enriquez would give her phone to her friends and ask them to delete the comments so she wouldn't have to look at them. She would put on a brave face, but there were times when all Enriquez could do was cry. What helped pull her through those dark moments was accepting the grief process as part of a cycle towards wellness.
"One of the things I've learned is just affirmations, reminding yourself every day who you are, what your purpose, what you want to do, that you're good, that you're enough, that you can be not okay and we don't talk about that," said Enriquez.
Enriquez, who competed at the Miss USA 2021 competition, has turned her attention towards her own clothing line, Kataluna Kouture, and remains an outspoken advocate for transgender rights.
Perez made it to the top 12 of this year's Miss USA competition, but it was another Filipina-American, R'Bonney Gabriel of Texas, who would become the first winner of Filipino descent since 1962.
The work doesn't stop for Perez, however. She still has dreams and goals, including continuing her advocacy for disability rights and awareness.
"My know ultimate goal aside from pageantry is to open up my own pediatric clinic for people that need speech therapy, occupational therapy and physical therapy," said Perez. – Jannelle So Productions | Rappler.com
Rappler is partnering with Jannelle So Productions Inc (JSP), founded by Filipino-American pioneer and Los Angeles-based journalist Jannelle So, to publish video and written stories from SoJannelleTV about the journeys, successes, and challenges of Filipinos living in America.
Sundays, 4:30pm PT / 7:30pm ET on The Filipino Channel (TFC)
Mondays, 6:00pm on KNET Channel 25.1 Southern California
Replay on Saturdays, 7:30pm PT / 10:30pm ET on ANC North America
Any time on YouTube.com/SoJannelleTV