This is AI generated summarization, which may have errors. For context, always refer to the full article.
The election period from August 28 to November 29 means heightened security across the Philippines and the prohibition of numerous acts, such as the carrying of firearms
MANILA, Philippines – For the first and only time this year, the entire Philippines is under official election period, in the run-up to the long-delayed barangay and Sangguniang Kabataan polls scheduled on October 30.
This means heightened security starting Monday midnight, August 28, as the Commission on Elections (Comelec) established checkpoints across the country, manned by the police or the military.
The following are prohibited during this period, as directly lifted from Comelec Resolution No. 10905:
Bearing, carrying or transporting firearms or other deadly weapons in public places, including any building, street, park, private vehicle or public conveyance, or even if licensed to possess or carry the same, unless authorized in writing by the commission
Use of security personnel or bodyguards by candidates
Alteration of territory of a precinct or establishment of a new precinct
Raising of funds through dances, lotteries, cockfights, etcetera
Vote-buying and vote-selling
Wagering upon result of election
Transfer or detail of officers and employees in the civil service, including public school teachers
Coercing, threatening, intimidating or terrorizing any election official or employee in the performance of his election functions or duties
Illegal release of prisoners before and after elections
Organization or maintenance of reaction forces, strike forces or similar forces
Suspension of local elective officials
The election period will last until November 29, which is the last day for barangay and Sangguniang Kabataan election aspirants to file their statements of contributions and expenditures (SOCE).
Monday also marked the start of the week-long filing of certificates of candidacy (COC).
The Comelec will accept COCs from 8 am to 5 pm until Saturday, September 2.
The poll body has reminded elective aspirants that campaigning before October 19, which is the official start of the campaign period, is prohibited.
The next round of barangay elections has long been delayed – it was supposed to be conducted in May 2020 but was postponed to December 2022, and then moved again to October 2023.
The deferment has been frowned upon by election watchdogs which said it deprived the electorate of their right to regularly choose their local officials.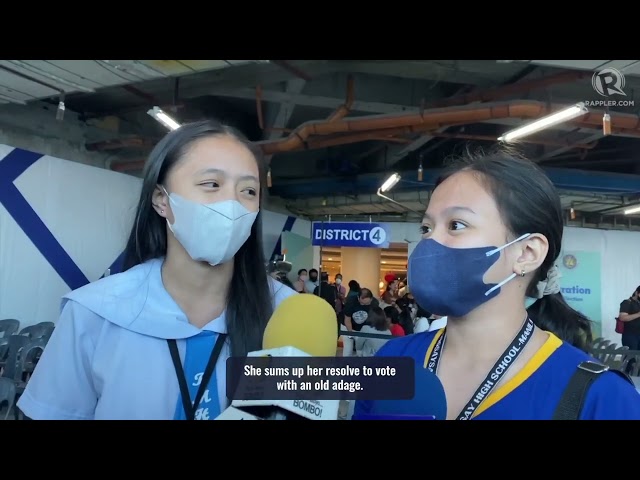 The Supreme Court ruled in June that the law signed by President Ferdinand Marcos Jr. rescheduling the December 2022 polls to October 2023 was unconstitutional, but added that the elections must push through this year "due to legal practicality and necessity."
Around 67.8 million people are eligible to cast their ballots for the barangay elections, while 23.2 million people are registered to participate in the Sangguniang Kabataan polls. – Rappler.com