This is AI generated summarization, which may have errors. For context, always refer to the full article.
The IAS chief says the video that captured the cold-blooded murder is strong evidence against Zinampan
The Philippine National Police Internal Affairs Service (PNP IAS) has recommended the dismissal from service of Police Master Sergeant Hensie Zinampan for killing a 52-year-old woman in Quezon City on May 31. 
IAS chief Alfegar Triambulo said he already submitted the resolution to PNP Chief Police General Guillermo Eleazar on Tuesday, June 22, through the Directorate for Personnel and Records Management (DPRM).
Zinampan, who was drunk at the time, mercilessly killed Lilybeth Valdez outside a store in Fairview on the night of May 31. The cop pulled the victim's hair before shooting her in the neck, killing her instantly. 
The cold-blooded murder was caught on camera. According to Triambulo, the video, which eventually became viral, is strong proof that the cop committed the murder. 
In a statement, Eleazar confirmed that he was already informed about the resolution but he has yet to receive a copy. 
"I was informed that the Internal Affairs Service (IAS) has already come up with a resolution recommending the dismissal of Police Master Sergeant Hensie Zinampan who was investigated for the incident in Quezon City on May 31, 2021 involving the killing of 52-year old Lilybeth Valdez…I have not yet received the copy of the IAS Resolution," Eleazar said in a statement.
The PNP chief added that he will enforce whatever the recommendation of the IAS is. 
"I have already directed the DPRM to expedite the review and drafting of the decision on the case of PMS Zinampan. But just what I stated before, I will uphold whatever the recommendation of the IAS with regard to this case," the PNP chief added.
On top of an administrative case, Zinampan is also facing a murder complaint filed on June 3 by the Quezon City Police District.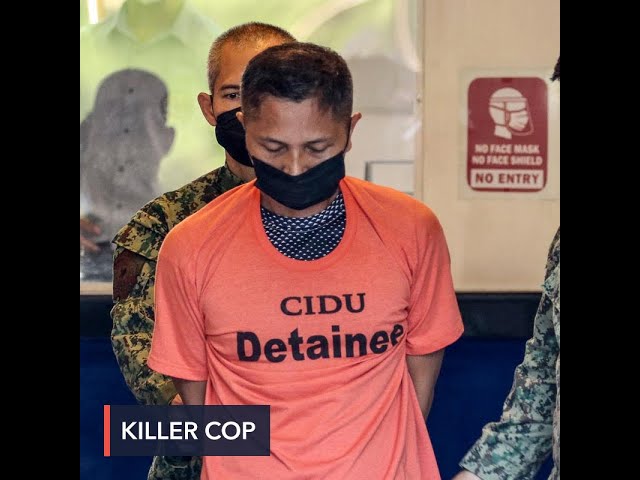 Police Staff Sergeant Jonel Nuezca, who also shot dead a mother and son in Tarlac in December 2020, was also dismissed from service aside from facing murder charges.
Dismissal from service is one of the gravest penalties for cops charged with administrative complaints filed by the PNP IAS. – Rappler.com