Vice President Leni Robredo wonders why there are no allotted funds for health workers in the 2022 budget
Vice President Leni Robredo cannot wrap her head around what she described as President Rodrigo Duterte's misplaced budget priorities for the pandemic-hit Philippines in 2022.
In her weekly radio show on DZXL on Sunday, September 5, the Philippine opposition leader lamented the lack of funds for health workers' benefits and the P170-million budget cut for the Research Institute for Tropical Medicine, the country's main testing center for the coronavirus.
It'a worrisome fiscal scenario for 2022 amid ongoing protests of unpaid medical frontliners who are now overwhelmed by the threat of COVID-19's more infectious Delta variant.  (READ: Overworked, underpaid health workers are walking away as Delta ravages PH)
"So tatanungin mo: Bakit nila ito gagawin? Na ito 'yung pinakakailangan na function natin ngayon tapos ito 'yung tatanggalan. So hindi ko maintindihan, Ka Ely. Parang ang daming disconnect sa taas," the Vice President told her co-anchor Ely Saludar.
(So you need to ask: Why would you do that? This is the most important function we neeed right now then you would reduce the budget for this. So I can't understand it, Ka Ely. It's like there's so much disconnect at the top.)
Legislators are scrutinizing the Duterte government's proposed P5.024-trillion budget for 2022, an election year. 
Health Secretary Francisco Duque III earlier told lawmakers that they wanted to ask for P50.4 billion to fund health workers' allowances, hazard pay, and life insurance. The Department of Budget and Management (DBM), however, excluded this from the Department ot Health's proposed 2022 funds. 
The DBM approves budget proposals depending on the absorptive capacity of a government office, or its ability to fully spend its annual budget. State auditors earlier found the DOH had P67 billion worth of unused and misspent funds in 2020.
Funding for health workers' benefits are instead being eyed to be sourced from the proposed Bayanihan 3 bill, but this measure is still pending in Congress. 
Help, not punish, the DOH
For Robredo, the DOH should not be "punished" for failing to effectively utilize its budget. 
She said instead of reducing the DOH's funds, the government's COVID-19 task force should find ways to help the DOH implement the programs needed to boost the administration's response to the crisis.
"Pero kung ipa-punish mo 'yung DOH dahil hindi 'nya nagastos 'yung last year, 'di ba, it doesn't make [sense]. Ang gusto ko sabihin, 'pag hindi pandemic, maiintindihan natin. Pero dahil pandemic, it doesn't make sense," Robredo said.
(But it doesn't make sense if you'd punish the DOH because it wasn't able to spend its fund last year. What I want to say here is that, if we weren't in a pandemic, we would understand this. But during a pandemic, it doesn't make sense.)
The Vice President also said there should be more funding for the health sector instead of Duterte's flagship "Build, Build, Build" infrastructure program under the Department of Public Works and Highways, which is getting P686.1 billion in 2022.
Infrastructure funds have become the new political currency in the Philippines ever since the Supreme Court struck down legislators' pork barrel as unconstitutional in 2013.
"Ang laki din ng itinaas ng DPWH. Naiintindhan ko na mahalaga ang infrastructure, pero…kahit anong pera ang ipasok mo sa DPWH, kung magkasakit ang tao, wala rin," said Robredo.
(There was also a big increase in DPWH's funds. I understand infrastructure is important, but…regardless of how much money you give DPWH, if people would still get sick, it would be for nothing.)
On Monday, September 6, healthcare workers from Metro Manila hospitals will stage a protest in front of the DOH to demand the release of their Special Risk Allowance. It would be the 16th day since Duterte's order for the DBM and DOH to release their SRA within 10 days. 
Frustrated by Duterte's mismanagement of the public health crisis, Robredo had said she was tempted to tell the President to just let her handle the pandemic response, believing she could do a better job.
The Vice President's office has long been praised for running effective relief drives amid the pandemic despite a measly budget and no help from the national government.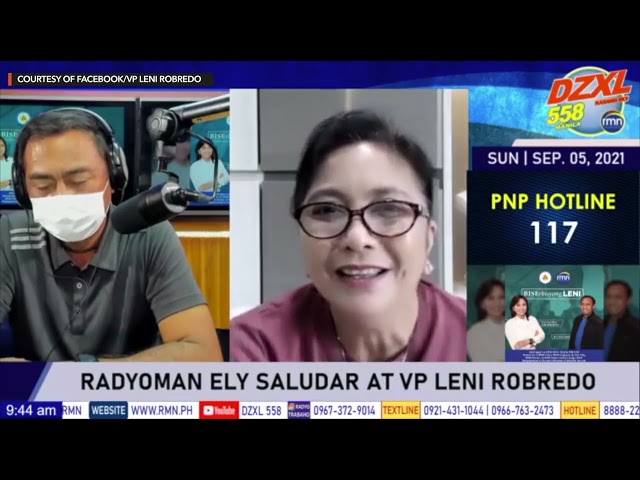 – Rappler.com