Ballsy Aquino-Cruz, Pinky Aquino-Abellada, Viel Aquino-Dee, and Kris Aquino say goodbye to their brother, who died on June 24
Benigno "Noynoy" Aquino III was laid to rest on Saturday, June 26, next to his parents, democracy icons Ninoy and Cory Aquino.
The former president died on Thursday, June 24, leaving Filipinos in mourning. At the center of it were the four sisters he left behind: Ballsy Aquino-Cruz, Pinky Aquino-Abellada, Viel Aquino-Dee, and Kris Aquino.
With their parents gone and Noynoy a lifelong bachelor, his sisters were the only family he had left. Before his presidential campaign, his siblings were described to be "extremely lukewarm, if not opposed to" him pursuing the highest office.
When he announced his candidacy, however, the sisters showed their support. In a photo of Noynoy announcing his presidential bid, the four of them could be seen sitting quietly behind him – an image that would be repeated many times over throughout his campaign.
The four sisters led mostly private lives (with the exception of Kris), but they faced the public to campaign for Noynoy. When he became president – the country's first bachelor to take on the post – Ballsy, Pinky, Kris, and Viel remained in the public eye, taking turns in performing First Lady duties.
As in his life, so in his death. As they've done through much of Noynoy's political career, the former president's sisters stood side by side in quiet dignity in front of the nation as they said their last goodbyes to their only brother.
These are the sisters that Noynoy Aquino left behind:
Ballsy Aquino-Cruz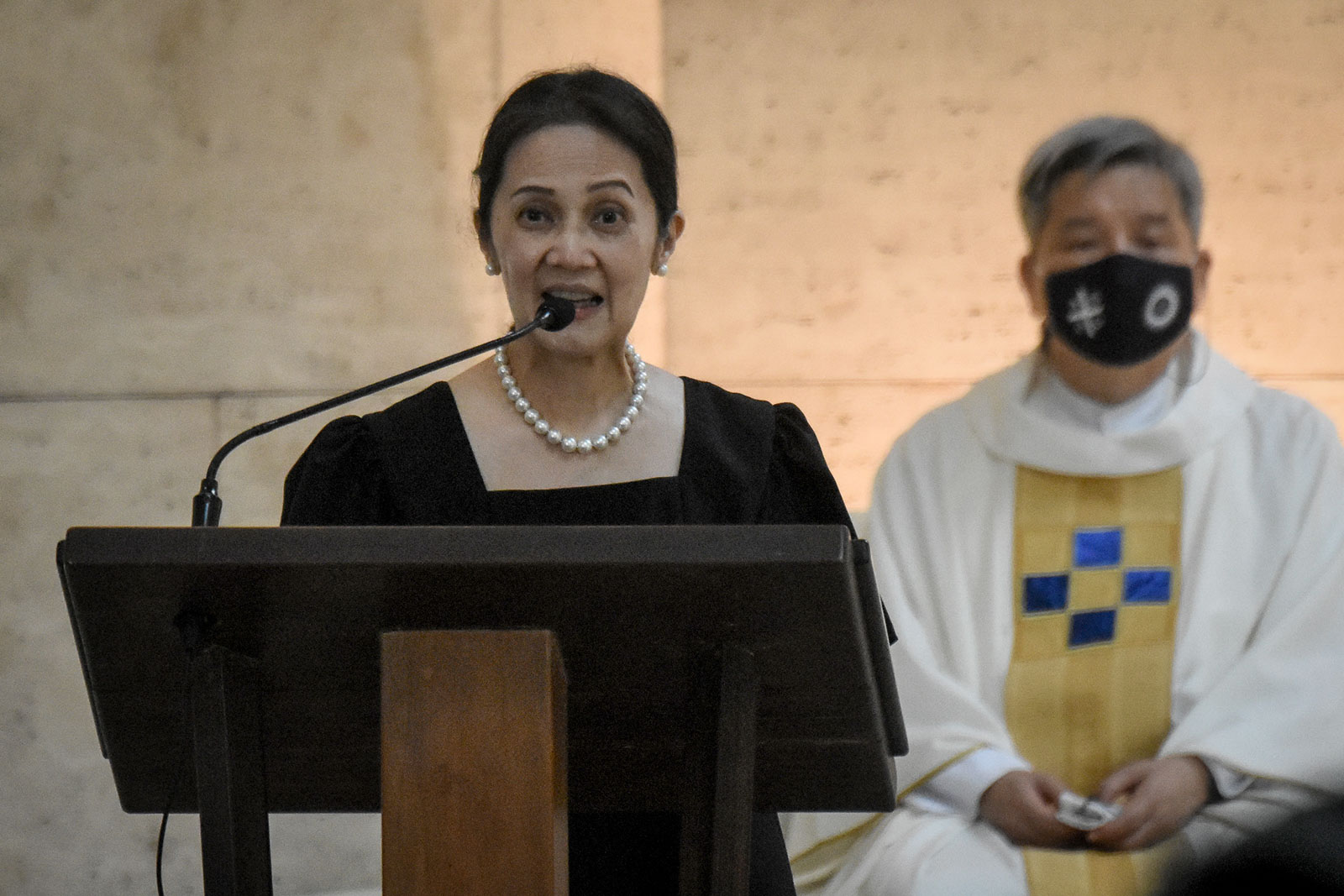 As the eldest of Ninoy and Cory's children, Maria Elena or Ballsy is perhaps the biggest witness to what her parents went through from the Martial Law era, to Ninoy's assassination, to Cory's presidency.
Writing for the Philippine Star, she shared many anecdotes of visiting her father in detention during the weekends, watching him go on a hunger strike for 40 days, and supporting her mother through her widowhood and presidency. She had also served as Cory's personal secretary during her presidency.
She spoke at Noynoy's funeral mass, thanking his supporters.
"Nagpapasalamat kami sa mga nagmahal kay Noy kahit 'di nyo siya kamag-anak o kadugo (We thank everyone who loved Noy even though he was not your relative)," she said.
She married Eldon Cruz in 1982. They have two sons, Jiggy and Jonty.
Pinky Aquino-Abellada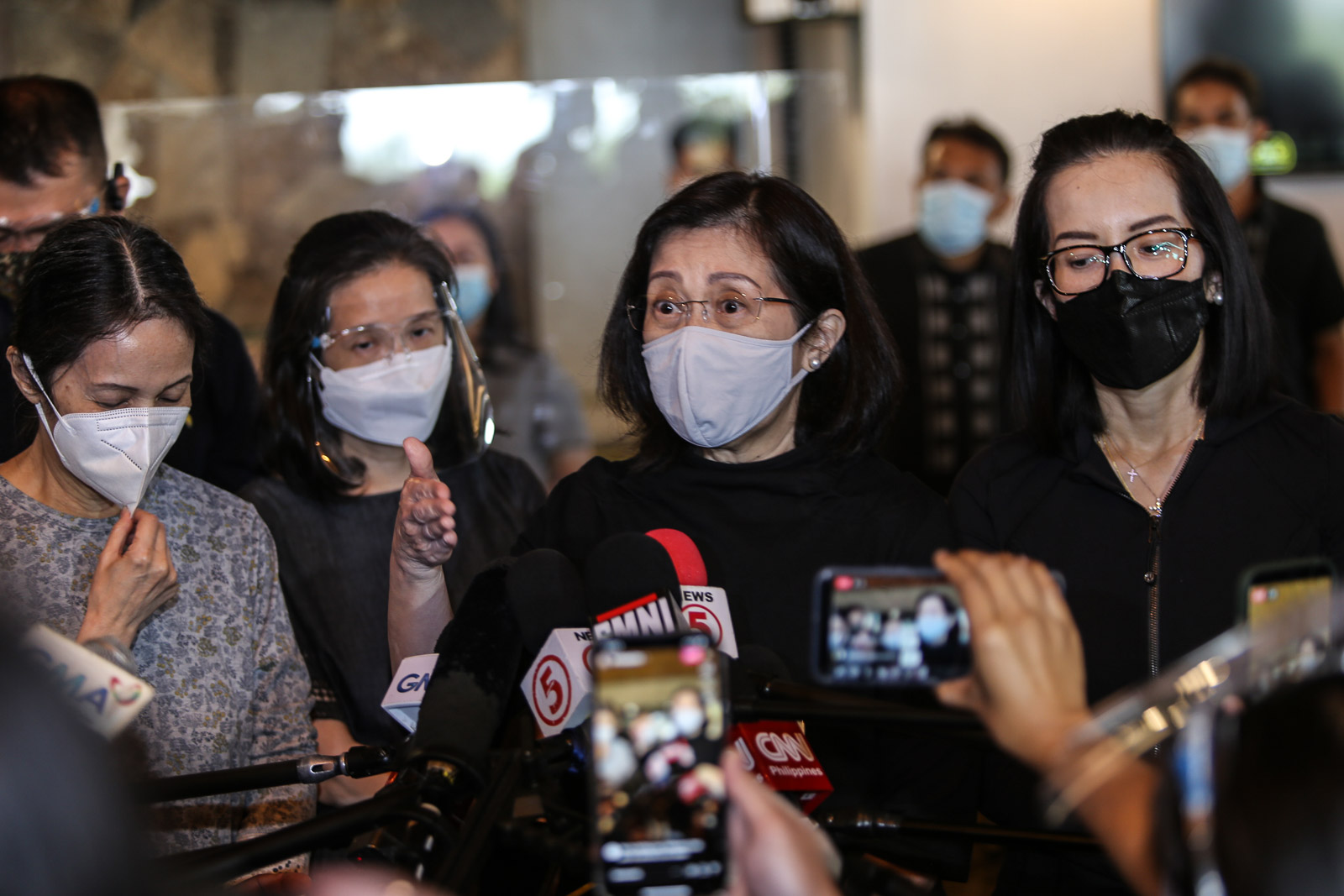 Shortly after news on Noynoy's death broke, it was his second eldest sister Pinky who read their family's statement. "Mission accomplished ka, Noy. Be happy now with Dad and Mom," she read.
Described by her sister Ballsy in a previous interview as "hyper and driven," Pinky graduated from the University of the Philippines with an economics degree.
As chair of the AGAPP (Aklat, Gabay, Aruga Tungo sa Pag-angat at Pag-asa) Foundation, Pinky – whose real name is Aurora Corazon, after their mother – worked towards building classrooms for schools across the country.
Pinky is married to Manuel Abellada. They have two children, Miguel and Nina.
Viel Aquino-Dee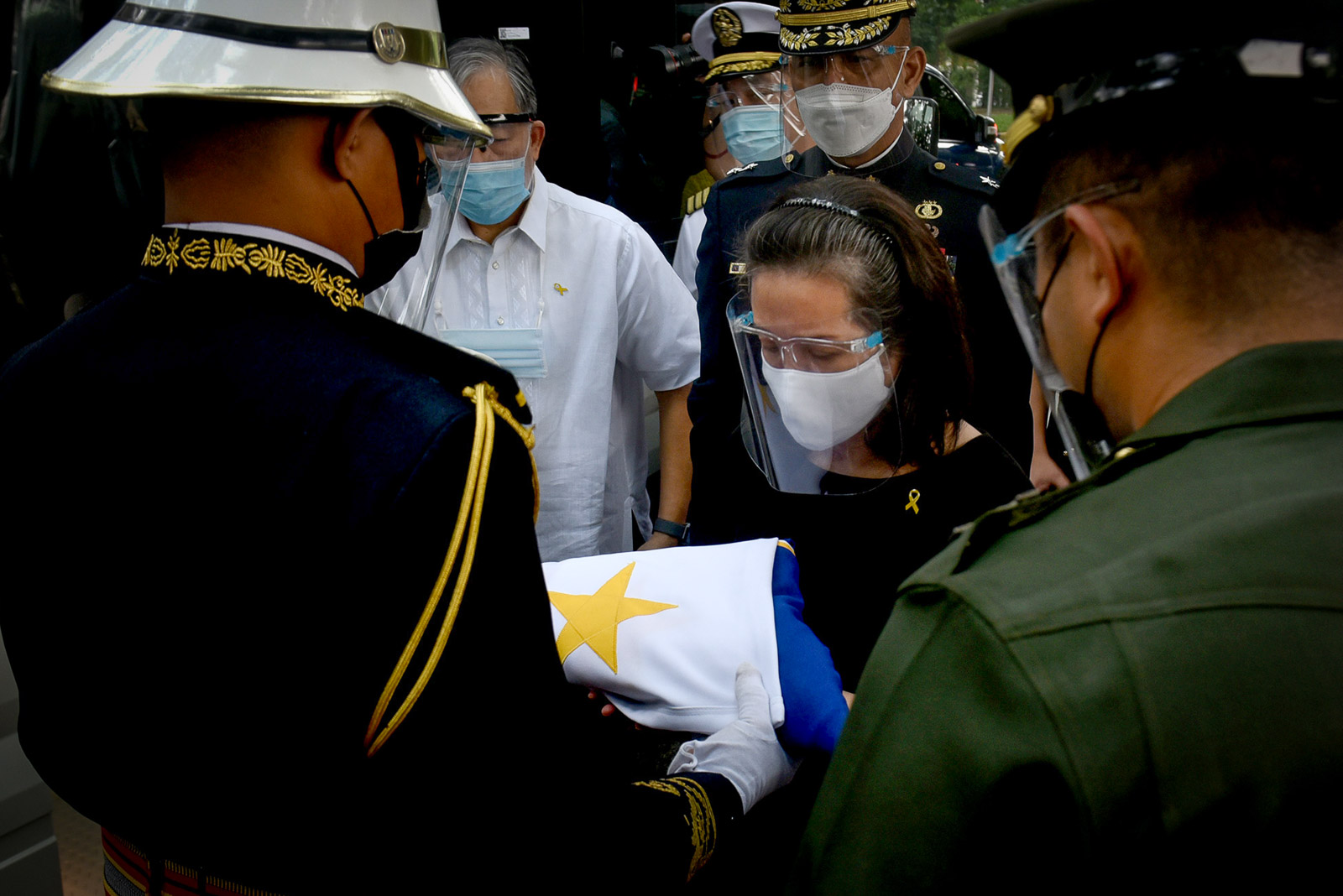 The most low-key of the Aquino siblings, Victoria Elisa or Viel was the only one who did not speak at the wake or the funeral.
Viel is married to businessman Richard Joseph Dee, son of Howard Dee, who was ambassador to the Vatican during Cory Aquino's presidency. They have two children, Francis and Jia, who is an Esports champion.
According to a Philippine Star article, Viel was reportedly the last one who gave her "blessing" for her brother's presidential campaign. She said that on a trip to the Cordilleras, she saw a boy with a Noynoy campaign bracelet and thought, "If Noy gets elected, I thought I would like to become a lobbyist for the rights of indigenous peoples."
After Noynoy became president, Viel delivered a keynote address at the 2011 National Indigenous Peoples Summit. She also accompanied Noynoy to Sandiganbayan in 2017, when he posted bail for graft and usurpation charges over the Mamasapano massacre in 2015.
Kris Aquino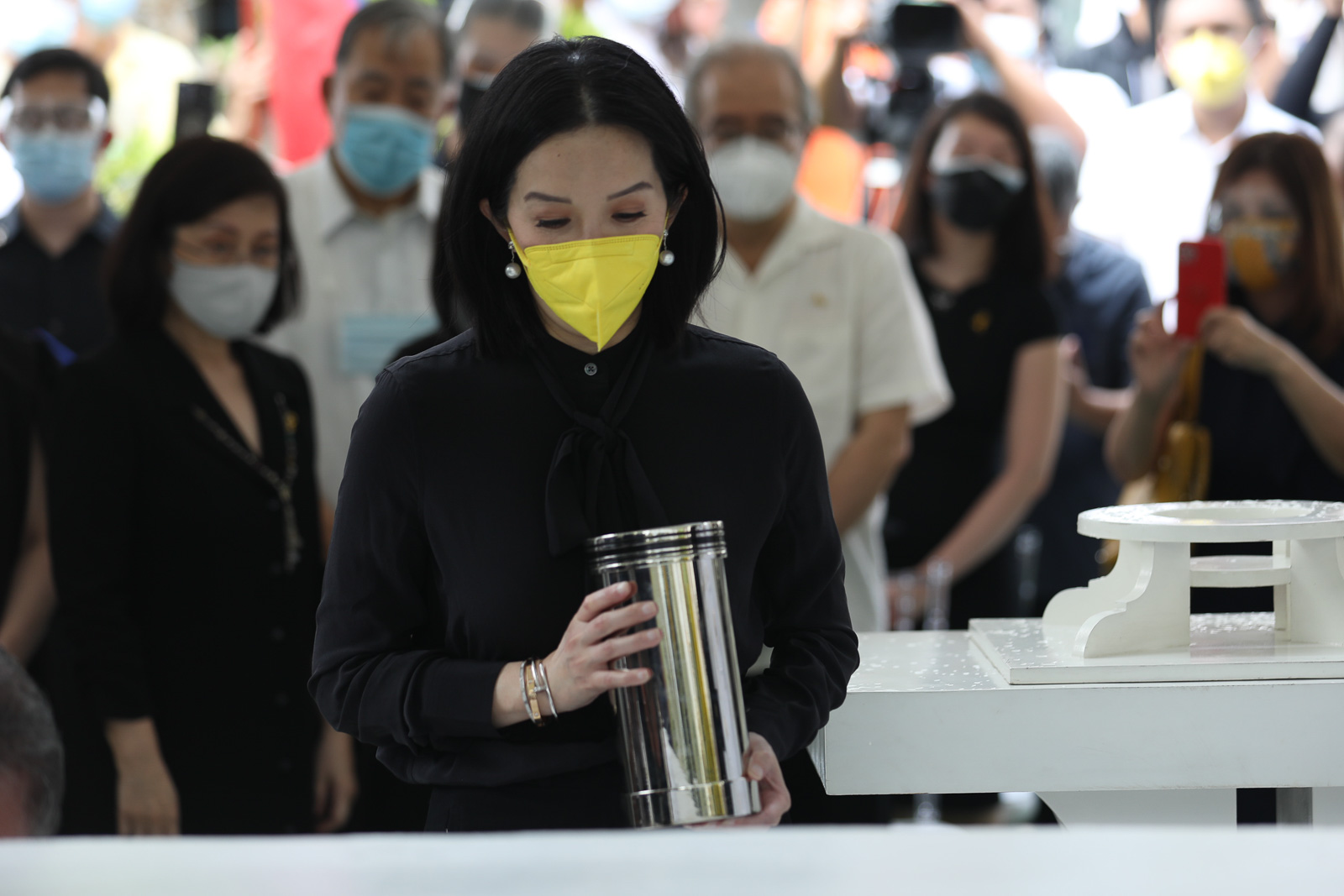 Kris needs no introduction. As a television personality, her fame has gone beyond her parents' political legacy. The youngest Aquino is known for her tendency to share most of her private life to the public – from her messy relationships, health woes, home life with her sons Josh and Bimby, and career highs and lows. Her candidness meant she was often the people's window into the lives of an otherwise very private family.
Kris's star power fortified Noynoy's presidential bid. But her relationship with her brother was not always smooth. It's easy to imagine that Kris's flair for the dramatic would not have always been met well by her stoic older brother.
Kris herself has been open about their many disagreements. In 2018, for instance, their relationship strained in the months following Kris's own feud with journalist Korina Sanchez, wife of Noynoy's close political ally and friend Mar Roxas.
They would, however, reconcile for the sake of Josh, who was particularly close to Noynoy.
Speaking at his wake, Kris said that they had "made their peace" before he died. She was the one who placed his urn in the tomb next to their parents. – Rappler.com