Experts say current vaccines available are still effective against variants, including Delta. But equally important in beating variants is vaccinating more people soonest.
Just as several coronavirus vaccines have become available to the world, the emergence of COVID-19 variants threatens to overtake countries' efforts to vaccinate their population.
Most nations, especially in the developing world, have yet to reach the same vaccination levels seen in higher income countries – with limited doses used to carve a slow path to recovery and keep an ever-evolving virus at bay.
The World Health Organization (WHO) has recorded the emergence of at least four variants of concern (VOC) and four variants of interest – the latest of which is Lambda, a VOI first spotted in Peru and now spreading across South America.
But Delta, a VOC first found in India, has sparked deeper concern from scientists and health experts. It has gained attention because of its worrying set of traits, including higher transmissibility, as well as higher risk of hospitalization and prolonged hospital stay.
Delta has also underscored the need for full vaccination, with the variant reported to be capable of sickening individuals only vaccinated with one dose, but not two full doses.
Since it first emerged earlier in 2021, the Delta variant is becoming the globally dominant variant of the disease, the WHO said. It's now present in at least 96 countries. This is the scenario playing out in low income countries – where vaccines are severely limited – and it has also been the case even in countries with high vaccination rates like the United Kingdom, where Delta has become dominant.
Israel, a highly vaccinated country, has also seen an increase in Delta cases, though hospitalizations and deaths have so far remained relatively flat. In the United States, another highly vaccinated country, cases of the Delta variant accounted for 25% of cases as of July 5, up from 6% in June.
Indonesia is struggling to beat the variant through vaccinations amid a worsening surge. The country has 11% of its population receiving one dose and just 5% are fully vaccinated, as of July 5.
All this brings to mind a most pressing question: Are COVID-19 vaccines still effective against the Delta variant? And can they continue to beat the virus as more transmissible variants emerge?
The short answer: Yes.
Comparing the Philippines and Indonesia
The pandemic situation Indonesia has been most concerning for Filipinos to watch since the neighboring nation holds several similarities with the country.
Both Indonesia and the Philippines are using Sinovac's jab as one of their main vaccines.
Indonesia's population is almost twice as large as the Philippines, but vaccination rates in the Philippines aren't far behind, with 8.02% of the Philippines' population having received the first of two doses of the vaccine and 2.6% of the population fully vaccinated as of July 4.
In turn, recent media reports – of hundreds of health workers getting sick from COVID-19 or "dozens" dying from the disease despite getting fully vaccinated – has sparked concern. News of these alarming "trends" have prompted questions over the efficacy of Sinovac's CoronaVac.
The concern is warranted, said Dr. Benjamin Co, an infectious disease and clinical pharmacology specialist, but he added that only pointing to the number of health workers who got sick doesn't reflect the larger success of vaccination.
It can be difficult to accept that no vaccine prevents infection 100%, Co said, but while hundreds of health workers got sick with COVID-19, thousands more who were fully vaccinated didn't.
This was the case in Kudus, Indonesia, which counts about 5,000 health workers, almost all of whom were vaccinated with Sinovac, the Indonesian Medical Association (IMA) said.
Local watchdog LaporCOVID-19 also reported in June that the number of Indonesian healthcare workers dying from COVID-19 had dropped sharply from 158 in January to 13 in May. On July 7, the number of health workers who died was up to at least 30 in June, IMA said.
"Let's put things in perspective – there is no such thing as a vaccine that will prevent 100% of the infections. And I'm not defending Sinovac," Co said. "But what do you want to do? You want to avoid the severe outcomes. And that's what the vaccines are for…. You want to minimize hospitalization. You want to minimize critical cases. You want to minimize deaths."
Badai Ismoyo, head of the health office in the district of Kudus in central Java, earlier said dozens of health workers were hospitalized, but that most who had been infected with COVID-19 were asymptomatic and self-isolating in their homes.
Hospitalizations – and, in some cases, death due to COVID-19 – can still occur after vaccinations. While vaccines greatly reduce the risk of severe infection, these still need to work with a person's immune system, said Dr. Melvin Sanicas, a vaccinologist and global health specialist.
"We always think that when you are fully vaccinated, you are invincible to basically serious disease or death. The truth is, your risks are significantly reduced, but you can still be infected. And once you get infected, it depends on your immune system to fight the virus," Sanicas said.
This is where a person's lifestyle, habits, and preexisting health conditions can come into play. In the case of many health workers who treat COVID-19 patients, fatigue from long working hours coupled with working in high-risk spaces are among factors that can add to the risk of developing infection after exposure to the disease.
"Once you get infected with COVID and your immune system is really down, and you still push yourself by working 24 or 48 or 36 hours straight, that's the recipe for disaster," Sanicas said.
"The endpoint of death can have many factors," Co said, explaining why people die from COVID-19 despite getting fully vaccinated. "We don't know why these healthcare workers died. There may have been other mitigating factors that may have made them succumb to COVID…. These can be health conditions beyond COVID-19, and we already know that COVID in itself can cause complications in individuals."
While this was the case, Co said Sinovac still had the responsibility to make more data on their vaccine available to the public and scientific community, similar to what other vaccine manufacturers have done.
Sinovac spokesman Liu Peicheng had told Reuters that "preliminary results showed the vaccine produced a three-fold reduction in neutralizing effect against the Delta variant." Reuters said Liu mentioned a booster shot "could quickly elicit stronger and more durable antibody reaction," but did not provide data yet.
"It is unfortunate, but it's not the vaccine itself," Sanicas said. "Of course we know that the infection risk is there, but it can become more serious because of all these other factors."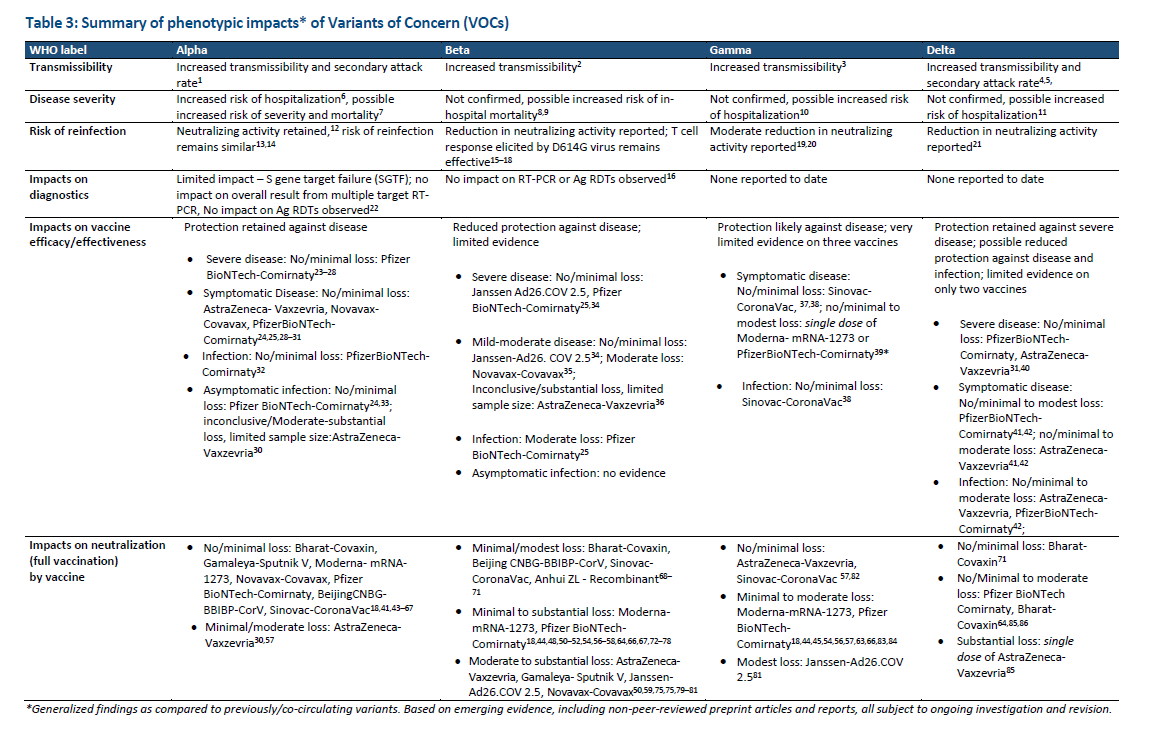 Vaccinations even more urgent
The fact that vaccines are effective against COVID-19 is a huge boost to getting the pandemic under control. It also underscores the urgency of speeding up the pace of vaccinations and ensuring more people are protected as soon as possible.
In Israel, the US, UK, and other highly vaccinated countries, small outbreaks driven by the Delta variant have occurred, though most cases were mild. Deaths and hospitalizations among the vaccinated likewise remained low. The US Centers for Disease Control reported, as of June 28, just 4,686 hospitalizations and 879 deaths among over 157 million fully vaccinated.
Looking at Indonesia again, Co said one reason why a surge in cases is worsening in the country, despite the availability of vaccines since January, was because a large portion of its population remained unvaccinated.
While about 14 million people have been fully vaccinated, this represents just 5.2% of their population, the University of Oxford's Our World in Data said. This means 95% more of the population remained susceptible to COVID-19 and its variants, including Delta.
"When there is a drop in transmission, then theoretically also, you cut the transmissibility of variant strains. The answer actually to addressing the variants of concern is to immunize a greater population, because when more people are immunized and transmission is cut, then there are fewer people that get infected. The problem of the rise of the variants is when outbreaks occur," Co said.
In the Philippines, where about 8% have received one dose and 2.6% received two, only about 2.8 million of the country's 110 million population have greater protection afforded by full vaccination.
"As long as there are people that will not get vaccinated, you will be able to transmit the infection from one individual who is sick to the person who is not vaccinated," Co said.
It's the same situation for most of the world, where 70% of the 3 billion doses adminsitered worldwide have gone to only a handful of richer countries. Pulitzer Prize winning science journalist Ed Yong recently wrote that while it was just six months into the year, there have already been more infections and deaths due to COVID-19 reported in 2021 than in 2020.
"Many nations that excelled at protecting their citizens are now facing a triple threat: They controlled COVID-19 so well that they have little natural immunity; they don't have access to vaccines; and they're besieged by Delta," Yong said.
Another reason to treat widespread vaccination with more urgency is to prevent the emergence of a variant that could render vaccines substantially less effective, Sanicas said.
"We are lucky because, up to now, the vaccines are still working against the variants, but it could happen that in the next couple of months, there will be a variant that's really significantly affecting vaccine efficacy and we will be in a different situation," he said.
Delta might not be the variant that overtakes vaccines, Sanicas said, but if left uncontrolled, it can still usher in a potentially deadly surge in cases.
"The consequence of variants that are more transmissible is there will be more cases. And more cases [means] more chances of people developing serious diseases and more hospitalizations. The health care system will be affected again and we'll be back to the lockdown," he said.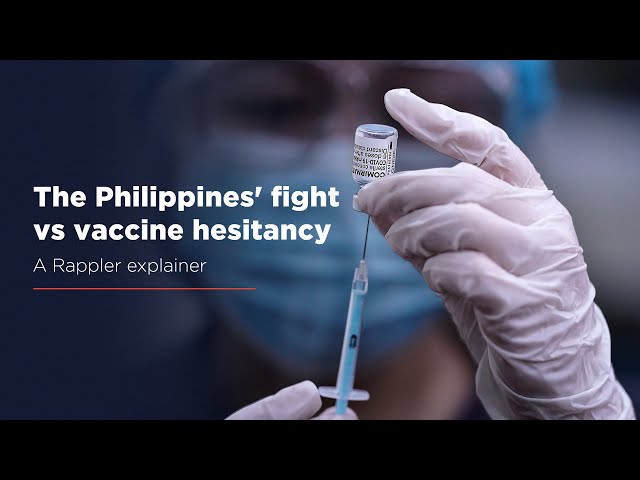 Confidence in vaccines
For those lingering doubts, WHO chief scientist Dr. Soumya Swaminathan gave assurances that "all of the WHO emergency use listed vaccines do protect against developing severe disease, hospitalization and death due to the Delta variant."
Swaminathan said while no vaccine is 100% protective, if you get sick, "the chances are, you'll get very mild symptoms or no symptoms at all and that the chances of getting seriously ill are really, really low."
Dr. Rontegene Solante, a member of the Philippines's vaccine expert panel and head of the Adult Infectious Diseases and Tropical Medicine unit at the San Lazaro Hospital,continued to urge people to get vaccinated as soon as possible.
"Focus on getting vaccinated, focus on vaccinating everyone, including the high risk population, and that's the better way to control the pandemic rather than waiting and worrying," Solante said.
He added that, with the mix of vaccines currently available and anticipated in the Philippines, substantial protection could be achieved if enough people were fully vaccinated as quickly as possible.
The Philippines is one of the few countries in the world to have given emergency approval to a wide range of available COVID-19 vaccines, including those produced by Pfizer and BioNTech, Moderna, Sinovac, Sinopharm, AstraZeneca, Gamaleya Research Institute, Johnson & Johnson, and Bharat Biotech.
While the Philippines has ordered about 140 million doses for purchase, volumes of vaccines have yet to arrive in the country as delivery schedules and supplies remain erratic.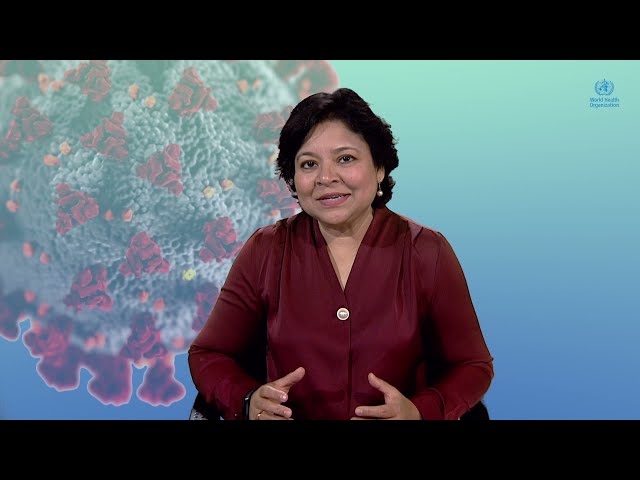 Meanwhile, WHO Director General Dr. Tedros Adhanom Ghebreyesus pressed all countries to ensure wider distribution of vaccines around the world, saying vaccine sharing was "only a trickle, which is being outpaced by variants."
Tedros set a target to get a grip on the virus, calling for 70% of people in every country to be vaccinated by July 2022.
"This is the best way to slow the pandemic, save lives, and drive a truly global economic recovery, and along the way prevent further dangerous variants from getting the upper hand," he said. – with research by Paula Marinduque and reports from Reuters/Rappler.com
Read Rappler's series of guides on the Duterte government's vaccine program below:
Read Rappler's series of explainers on the Duterte government's vaccine program below: