Drawing up the 2021 budget of P4.3 billion is anything but easy for Valenzuela City. Because of the pandemic, it is not forecasting any growth in revenue and business taxes for the first time in two decades.
Before May Ann* could give birth to her 6th child in August, she was required to undergo a reverse-transcription polymerase chain reaction (RT-PCR) test, a hospital protocol that the coronavirus pandemic had made necessary.
Ordinarily, it would have meant shelling out thousands of pesos and days of waiting for results if one couldn't afford the hefty fee for faster processing. But because she was a resident of Valenzuela City in Metro Manila, she didn't have to worry about the additional expense. The local government tested her for free.
She tested positive for the coronavirus, although she was asymptomatic and didn't require further hospitalization. Her entire family was tested for free at home by Valenzuela City's medical personnel, and the results came back negative.
Her husband Ronny, a barangay employee, gets tested for free every 3 months as he is considered a frontliner. The routine testing provided by Valenzuela City helps make the family relatively at ease.
"Napakalaking tulong talaga kasi ibang klase itong nangyayari sa atin ngayon dahil sa pandemic," Mary Ann said. "Mahirap ito, pero nakakatuwa na may tumutulong." (It really is a big help because what's happening to us because of this pandemic is unprecedented. It may be difficult, but we're glad that help is available.)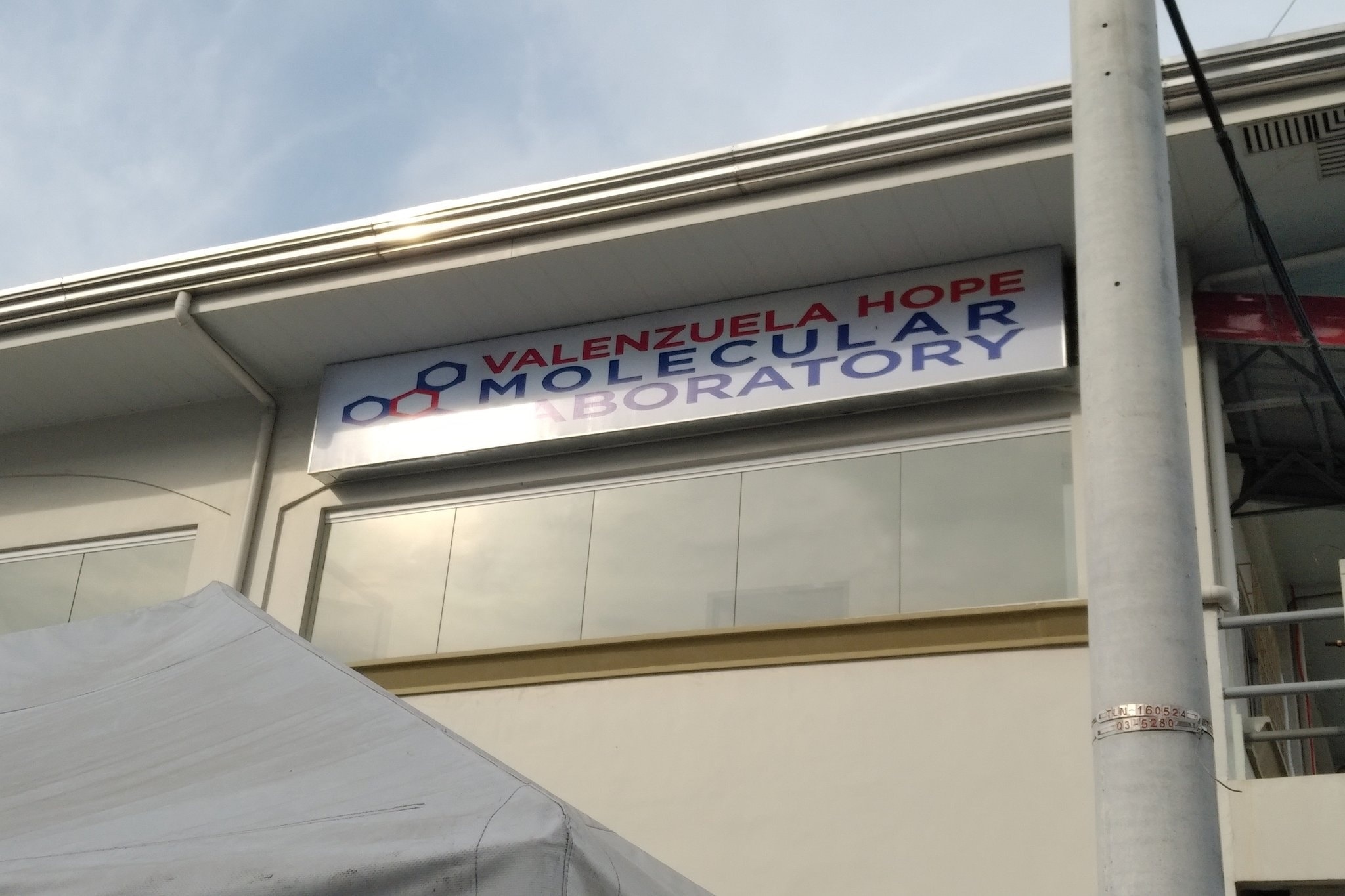 Focusing on mass testing
An estimated 638,414 Valenzuelanos have benefited from the city's coronavirus response, hailed by many for being swift and people-centric. (READ: Valenzuela City's pandemic response: 'Everything has to happen now')
Within two weeks after the lockdown was announced by President Rodrigo Duterte in mid-March, the local government had distributed at least 110,000 food packs to the "poor, nearest to the poor, and poorest of the poor" families.
Valenzuela City immediately zeroed in on ramping up its local mass testing efforts. This was after Mayor Rex Gatchalian saw how "traumatic" it was to see people with symptoms having no immediate access to coronavirus testing, and to hear of patients who only got their results after they died. (READ: How poor is PH health system? Many hospitals not qualified to test for coronavirus)
"Imagine telling your constituent, who's already showing symptoms, that we didn't have the capacity to test," the mayor said. "They came to the local government because they were looking for answers, but for the first time we didn't have the solution readily in our hands."
According to data provided to Rappler, Valenzuela City has spent P127 million for its localized targeted mass testing, which began in April.
"We had to do a parallel path from the Research Institute for Tropical Medicine, which was already so swamped by then," he said. "Ang laking gastos talaga (It was expensive)."
Bulk of the expenses went to the processing fees paid to private laboratories, which the local government tapped while the Valenzuela Hope Molecular Laboratory was still being built. Test kits also had to be imported from South Korea.
P56,665,304
Total amount paid to private laboraties for processing
P70,266,420
Total amount paid for PCR test kits
P126,931,724
Total expenses for localized targeted mass testing in 2020
The local government also increased its health personnel from less than 150 to a total of 400 people. The City Epidemiology and Surveillance Unit personnel alone grew from around 30 to 200.
The city opened its molecular laboratory opened in late September. Ending its dependence on private laboratories, Valenzuela now has full control of the testing operations, leading to reduced the costs. It now gets test kits from the Department of Health (DOH) for free.
Having its own laboratory, which can process 800 samples a day, gave the local government the ability to anticipate causes of delays and interruptions. Residents didn't have to wait for days for results.
"We can compensate for our own actions, and plan to the best of our ability, so we can expect the worst but know that there is a solution," Gatchalian said. "We don't want again to be over a barrel wherein we cannot answer our constituents."
Now, even the cities of Malabon and Navotas send samples to be processed at Valenzuela City's lab.
As of December 5, Valenzuela City already released 45,381 PCR test results.
In the same period, the city has recorded 8,223 coronavirus cases, but only 75 of which remain active.
From only frontliners and suspected cases of coronavirus, the local testing will now target residents "who are so exposed daily." They included at least 5,000 drivers of public utility vehicles and public market vendors.
The local government is also rolling out a mass testing initiative for at least 5,000 families in the 3 relocation sites in Valenzuela City.
"The population there is dense, and we want to make sure that their area is COVID-19-free, especially since they work in different industries," the mayor said. "We are doing what DOH told us, which is to seek them out rather than wait for them to get sick."
Working with a pre-pandemic budget
Valenzuela City had to work with a pre-pandemic budget, which understandably didn't factor in the effects and needs of a global health crisis such as the coronavirus.
For 2020, the city budget was P4.3 billion. Out of this total, P417.56 million went to the city health office while the Valenzuela City Emergency Hospital had P178.72 million.
Setting up a local mass testing initiative, together with several social welfare projects, required a lot of work and maneuvering, especially when it comes to budgeting. On top of it all, the local government unit (LGU) had to continuously pay for salaries and other benefits of employees.
To fund the pandemic response, Gatchalian said they had to realign and tap savings from other projects that didn't push through.
"It's a chorus of funds from different sources," he said.
Valenzuela City first followed the directive of the national government, which was to realign disaster preparedness funds. The LGU canceled its plan to invest in equipment and infrastructure related to the city's disaster mitigation efforts, and instead used the money to augment its coronavirus response.
"We really emptied that out," Gatchalian said. "That was the most practical thing to do."
They then used the budget meant for constituent services, trainings, and other events. These were mostly intended for sponsorships and logistics needed for the setting up of community activities, like refreshments during barangay assemblies.
Gatchalian said the local government also made use of savings from the city hall's decreased water and energy consumption since majority of employees were working from home.
The additional internal revenue allotment (IRA) given by the national government and the social welfare fund were used to fund the relief packs given to poor communities, children, and senior citizens.
The local government, however, didn't tap into the city development funds, even if they were allowed to, for its coronavirus response.
"We kept it with us with the theory that, when push comes to shove, when we're lacking money already, we can use it," he said. "But eventually, towards the end of the year, some people were paying taxes again, so we decided to use it for infrastructure projects."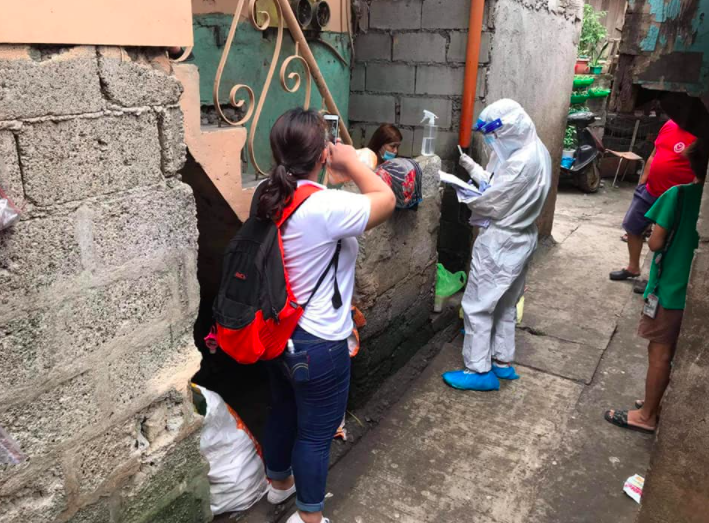 Priorities for 2021
For 2021, Valenzuela's coronavirus response has 4 pillars: testing, contact tracing, isolation, and information campaign.
Testing is something the LGU "cannot relent on because we need to know where the cases are so we can respond immediately," especially as the holiday season might make the situation get out of hand, Gatchalian said.
But can the LGU afford doing all these plans? He admitted that, coming from the pandemic, drawing up the 2021 budget of P4.3 billion was anything but easy.
"Nahirapan kami in the sense na wala kaming growth projected (We really had a hard time given that there's no growth projected)," he said. "You can imagine just how our expenses must be controlled."
In 2020, the local government operated on a budget mostly based on business taxes drawn from 2019 operations of at least 19,895 business establishments registered in the city.
"We usually expect an average growth of 10 to 12% in gross revenue every year," the mayor said.
But, in 2021, "for the first time in 20 years, we are not forecasting any growth in our revenue and our business taxes. We even expect a reduction of P100 million," he said.
Many small to medium enterprises terminated their business permits, according to Gatchalian. The "glimmer of hope" is that the factories that produce essential goods will fill in the gaps left by the others.
Valenzuela City also plans to work its 2021 budget the way they did in 2020, by adopting what Gatchalian calls "compensating mechanisms." These include using savings from canceled events, training budget that will not be used, and the continuously decreasing utility expenses. It will also stop hiring non-essential personnel for 2021.
"Really, all the things we can forego, we are foregoing in the meantime," Gatchalian said.
One big thing that both the national and local government units are anticipating for 2021 is the eventual rollout of vaccines against the coronavirus. The concerns not only covers the system as to how it will be rolled out, but the funding for acquiring the vaccines in the first place.
Some LGUs have entered informal understandings with suppliers, but Valenzuela City plans to wait until the Food and Drug Administration comes up with its own list of approved vaccines and take it from there.
Still, the local government has set aside funding for vaccines, placing a big lump sum of P50 million for medical supplies under the disaster fund for 2021. It also provisioned P32 million for food packs.
"Our strategy is, for next year we've parked our funds under the disaster fund, with the notion that we won't touch them for other things. In the event that the vaccine is ready, we can make a purchase right away," Gatchalian said in a mix of English and Filipino.
The strategy makes sense, especially since it is easier to realign the budget for things that may be needed in the future. He said it is the "beauty of local governments." (READ: In Duterte's 2021 budget, Filipinos are on their own)
He explained: "If needed and when the national government tells us big cities that we should take the lead, we can easily realign things. We won't bid out other projects immediately so we can realign, especially if push comes to shove, when we need to spend for our own." – Rappler.com
*Surname withheld upon request for privacy