Extreme congestion and poor conditions inside jails have been perennial problems – but PDLs taking part in crimes beyond prison walls raises the issue to another level
MANILA, Philippines – Two persons deprived of liberty (PDL) being released temporarily from detention to kill people in exchange for money. One of them uses the money to gain privileges inside the jail facility.
Sounds familiar? It's part of the narrative in Erik Matti's "On The Job," released in 2013.
Nine years after the movie's release in 2022, the movie's plot seems to have come to life after PDLs were implicated in the killing of hard-hitting broadcaster Percival "Percy Lapid" Mabasa. The highly sensationalized case not only proved that journalists continue to be killed in the Philippines, but that the country's flawed prison system remains unfixed.
Bureau of Corrections (BuCor) Director General Gerald Bantag himself, along with BuCor superintendent Ricardo Zulueta, was dragged into the controversy after the two of them were pinned as the alleged masterminds.
Extreme congestion and poor conditions inside jails have been perennial problems inside our prisons – but PDLs taking part in crimes beyond prison walls raises the issue to another level.
Understanding the context of jails
When self-confessed gunman Joel Escorial surrendered, he immediately named other people tagged in Lapid's killing. He initially named at least five other people: brothers Edmon and Israel Dimaculangan, a certain "Orly," PDLs Jun Villamor (the alleged middleman inside the New Bilibid Prison), and Christopher Bacoto (another supposed middleman inside the Bureau of Jail Management and Penology).
According to Escorial, they were paid P550,000 to kill the broadcaster, adding that the orders came from inside Bilibid.
Villamor, however, died inside the prison. The National Bureau of Investigation's first autopsy indicated there was "no apparent sign of external physical injury," but Villamor's second autopsy conducted by forensics expert Dr. Raquel Fortun revealed he died after he was suffocated with a plastic bag.
Criminality persists inside our jails because of our prisons' unique culture, especially Bilibid, according to prisons expert and Southern Illinois University Carbondale criminology professor Raymund Narag. A former PDL himself, Narag explained that congestion, lack of personnel and resources, and economic conditions inside our jails push PDLs to do things beyond their control.
The country's prisons suffer from extreme congestion, with a staggering congestion rate of 396% nationwide, according to the BJMP. Of the total number of jails in the country, 336 or 70.59% are considered congested.
Bilibid, the Philippines' national penitentiary, has an intended capacity of 6,345. However, its population is already at 29,204, as of October 2022, according to BuCor.
"And kapag tinitingnan mo and literature ng prison systems, kapag ganiyan kalaki, 26,000 is a medium-sized city already, and cramped sila sa isang 10-hectare area lamang," Narag explained. (And if you look at the literature of our prison systems, if a prison is that big, 26,000 is already considered a medium-sized city, and they are cramped in a 10-hectare area only.)
Aside from extreme congestion, Narag said the prisons also suffer from structural limitations or lack of manpower. Ideally, there should be one custodial officer per seven PDLs, according to the criminology professor.
Narag said that in Scandinavian countries, the ratio of custodial officer to every PDL is 3:1, around 1:3 in the United States, and 1:1 in Japan. But in the Philippines, it's 1:80 on the average, and sometimes, it could reach 1:200 to 1:500.
The poor condition of jails created a distinct culture. PDLs were forced to cope and survive by integrating themselves in this culture, according to Narag. Among the unique customs in our jails are the "pangkat" (gangs or jail brotherhood) and "mayores" (cell or brigade leader, or the leadership structure inside cells.)
Possible reasons
Poor economic conditions. As of 2022, the government only allots P70 for meals, and P15 for medicines of each PDL per day. This means each PDL has only P23.33 for each meal a day.
With this small budget allocation, the government allows PDLs to use their own money inside prisons, thus creating a concept of commerce inside.
"Dahil sa kakulangan ng resources, ina-allow natin magpasok ng pera ang mga PDLs, at saka damit, gamot, and everything that will help them sustain themselves inside. So kung kaya mayroong commerce na nagagawa sa loob kasi may pera – it is because of our lack of resources in the very first place," Narag said.
(Because of the lack of resources, we allow our PDLs to bring in money, clothes, medicines, and everything that will help them sustain themselves inside. So if there is a concept of commerce inside jails, it is because there is money – it is because of our lack of resources in the very first place.)
These poor economic conditions of PDLs are among the reasons why they are forced to take part in crimes. According to Narag, there are some PDLs who are willing to be paid to commit crimes because they want to improve their lives inside prisons.
"'Pag nagawa nila [nang] maayos 'yong trabaho na pinapagawa sa kanila ng nakakataas, gaganda ang buhay nila sa loob. Magkakaroon sila ng additional na privileges. So, bakit mo susuwagin 'yon? Samantalang mayro'n kang privileges na makukuha at kung hindi mo ginawa, mayroon kang parusa na matatangap," Narag explained.
(If they carried out well the orders given to them by higher-ups, they will have better lives inside jails. They will have additional privileges. So why would you oppose that? If you do it, you will have privileges, and if you refuse, you will be punished.)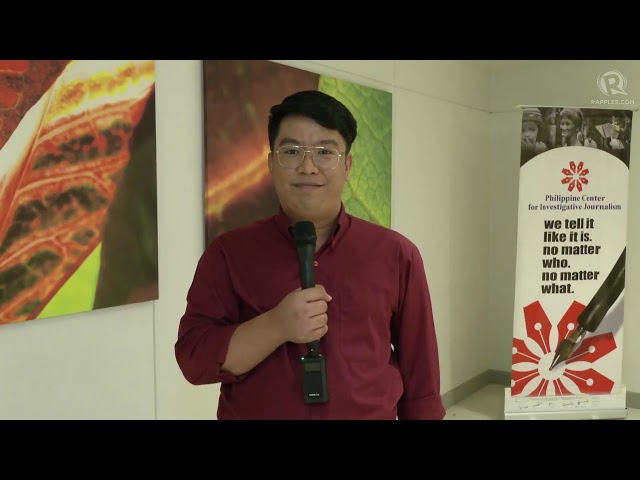 Leadership system. The mayores and pangkat system are only some of the ways that PDLs cope with the poor conditions.
Since the mayores or brigade leaders are superiors of the prisoners, they can be tapped to give orders, as was the case in the killing of Lapid where Bantag and Zulueta were allegedly the ones who gave orders to PDLs to kill the broadcaster.
"So, what happened there is that, natakot 'yong mga, accordingly, natakot 'yong mga mayores dahil kung hindi, sila naman ang mapuputukan (So what happened there is that, the mayores got scared because if they didn't give the orders, they would be punished)," Narag said.
The corrections chief has great influence and has the power to give orders to PDLs. Normally, ordinary PDLs, and even mayores, are afraid of the corrections chief because the BuCor director general can order their transfer to a different cell, or in farther penal facilities like in Sablayan in Occidental Mindoro, or Iwahig in Palawan.
This could pose problems for PDLs because they maintain relationships in their prison, and some of them have business affairs inside too, according to Narag. Besides, the loved ones of PDLs would have limited access to them.
How they do it
Another question raised in the course of the Lapid case is how PDLs can execute these crimes. There are a lot of ways, according to Narag.
'Criminogenic culture.' Because of the power dynamics inside prisons, some PDLs could lord over particular groups. This leads to the creation of various gangs inside Bilibid.
Narag said among the biggest gangs in Bilibid are Sputnik with around 4,000 members, Batang City Jail with 3,000, and Commando with 2,500. These groups, combined with a high population and several other factors, are the reasons why jails develop a "criminogenic" culture, Narag explained. Criminogenic means likely to cause criminal behaviors.
"And kapag gano'ng karaming tao, mga one way or another, mayroon critical mass 'yan. And it creates a criminogenic culture na kumbaga magugulat ka out of the bizarre characteristics ang nadedevelop." (And with that number of people, one way or another, there would be a critical mass. And it creates a criminogenic culture that will surprise you, given the bizarre characteristics that are being developed.)
"Networks." Narag said PDLs can take part in crimes without having to go out because they have their so-called "networks."
The criminology professor said that in the last 25 years that he has been studying prison systems, he had documented case studies where PDLs continue to take part in crimes because they still have companions who are not in jail.
"It's part of the dynamics in the system, na ang mga inmates ay may contact sa labas, mayroon silang mga cellphones na magagamit, mayroon silang mga networks, and they could keep those networks alive (It's part of the dynamics in the system, where inmates have contact outside, they have phones that they can use, and they have networks, and they could keep those networks alive)," Narag said.
The reality of PDLs using cellphones was also raised during the Lapid case. Until now, authorities have yet to explain why Jun Villamor was able to use a cell phone inside Bilibid.
Narag explained that since food and other things are allowed to be delivered inside prisons, cell phones can be smuggled at times. He added that cell phones are usually protected by gangs and they know how many phones are inside their cells and who possesses them.
And since phones are strictly prohibited inside corrections facilities, there is a big demand for them. Narag said cell phones inside Bilibid could amount to P10,000, P20,000 or even P50,000 depending on the level of security. The tighter the security, the higher the price of the phones.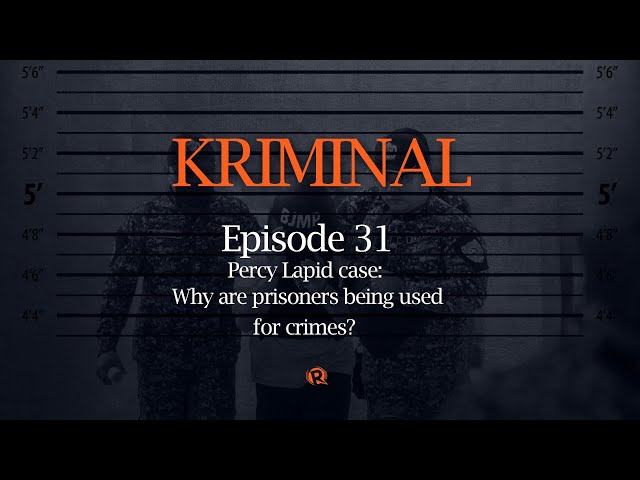 Solving problems of jails
There are ways to reform our prisons, according to Narag. The government could approach the problem on structural, organizational, and cultural levels.
The structural level means the basic structure of the prisons. Narag said the first step to improve the structure of prisons is to introduce manageable regional prisons to decongest our mega prisons.
If there would be a corrections facility per region, with around 1,000 PDLs on it, jails would be easier to oversee. It will also abolish the regionalistic groups inside Bilibid, Narag explained.
The same plan was also announced by the Department of Justice (DOJ). In October, DOJ Secretary Jesus Crispin "Boying" Remulla said they plan to regionalize prison facilities within three to four years. Remulla also plans to relocate Bilibid to Mindoro.
On possible power relations between local corrections facilities and politicians, Narag said he has yet to document an instance where politicians mobilized a jail for their own gains. Besides, provincial jails have been existing for a long time already, the prisons expert added.
The culture of corruption should also be addressed, Narag said. He added that at the organizational level, the government could introduce proper inmate classification and risk assessment to manage PDLs better.
"Alamin mo 'yong dahilan kung bakit sila nakulong (Determine the reason why they were imprisoned), and then mayro'n kang (you have) inmate programming, where you are going to address the root causes of their criminal behavior," Narag said.
"And then, mayro'ng housing placement, wherein, ibabahay natin sila nang maayos at 'di na sila pagsasama-samahin. 'Yong mga low-risk, medium-risk and high-risk," he said, adding that the improvement in the PDLs' behavior should also be monitored to check if they are ready for release programs like the Good Conduct Time Allowance.
(And then there's housing placement, wherein you will provide them good shelter be congested. The low-risk, medium-risk, and high-risk prisoners will not be congested together.) – With a report from Ella Agnes Puerto and Dexter Barro/ Rappler.com
Ella Agnes Puerto and Dexter Barro are Rappler interns. Learn more about Rappler's internship program here.