This is AI generated summarization, which may have errors. For context, always refer to the full article.
For most of her career, the late Migrant Workers Secretary Susan 'Toots' Ople worked tirelessly for overseas Filipino workers' right to live and work decently
MANILA, Philippines – The "home" of overseas Filipino workers (OFWs) has lost its mother.
Susan "Toots" Ople was at the pinnacle of her career doing what she does best as the lead Philippine official tasked to take care of OFWs and their families.
As one of President Ferdinand Marcos Jr.'s first Cabinet picks from even before he was sworn into office, Ople became the first full-fledged chief of the Department of Migrant Workers (DMW).
Ople died peacefully around 1 pm on Tuesday, August 22, surrounded by her family and loved ones. The department, which announced her demise, has yet to confirm her cause of death. She was 61.
As Filipinos mourned her death, some online comments said she was one of Marcos' best appointees. The Marcos government has its share of political appointees, but Ople has consistently been present in OFW advocacies for decades, in and out of the public eye.
She is remembered for many things, but mostly for her compassion and commitment to making sure every Filipino migrant worker has the right to live and work decently.
Long-time service
With the new DMW envisioning itself as the "home" of OFWs, one of the very first rules Ople announced was "bawal ang masungit (grumpy people are not allowed)."
Ople knew the ins and outs of the countless problems OFWs face in their work, from the complex issues like illegal recruitment, to the everyday experiences OFWs have. In this "policy," she referred to Philippine government workers such as overseas labor officials and local DMW employees displaying sour attitudes when directly responding to OFWs' concerns.
This perspective comes from someone deeply entrenched in migrant workers' issues that started decades ago.
Born on February 9, 1962, Ople was the youngest daughter of Blas F. Ople, who served as labor secretary of the late dictator Ferdinand E. Marcos in 1967, Senate president in 1999, and foreign secretary of Gloria Macapagal-Arroyo in 2002.
Before the creation of the DMW, it was these two departments that jointly handled overseas workers affairs, and Blas Ople had headed both. He was touted as the father of the Philippine labor code, and, albeit controversially, was credited with institutionalizing the modern Philippine labor export system.
Toots Ople worked closely with and for her father throughout his career up until the end. Through her work as her father's media officer, she developed her talent in writing. In a heartfelt 2019 Father's Day tribute, Ople wrote about her being scolded by her father over grammar mistakes.
As his chief of staff during his time as foreign affairs secretary, Ople became more deeply involved in OFW issues, particularly in human trafficking.
In December 2003, she waited in Bahrain for her father, who was part of the delegation of then-president Arroyo. She was invited for a state visit to the Gulf state, but he never came. He died mid-air due to a heart attack.
"You did exceedingly well, as a writer, government worker and politician. You did your best as a father while combining all of the above," she wrote in her 2019 tribute.
In between working for her father from 1998 to 1999, Ople studied at the Kennedy School of Government in Harvard University, and cross-enrolled in a creative writing course at the Massachusetts Institute of Technology. She graduated with a master's degree in public administration and received the Josephine Vernon Award for Excellence in Communications.
Following her father's death, Arroyo appointed Ople as labor undersecretary in 2004, where she created numerous projects for OFWs, one notably a computer literacy program called "Tulay (Bridge)." At a time when social media was far from commonplace, she helped digitally connect OFWs and their families through Skype, Facebook, and e-mail.
2004 was also when Ople created the Blas F. Ople Policy Center, a non-government organization (NGO) centered on OFW assistance and training. After her time at the Department of Labor and Employment, Ople focused on advocacy work at the Ople Center.
In her work at the NGO, Ople became instrumental in facilitating the rescue of OFWs exploited in countries in the Middle East and Southeast Asia. The Ople Center campaigned against the use of Filipino migrant workers as drug mules in international drug rings.
Still championing OFWs, Ople tried her hand at the Senate in 2010 and 2016. Her campaign centered on improving working conditions in the Philippines so that Filipinos would not be forced to seek employment abroad.
She pushed for the end of contractualization and sought the passage of an anti-age discrimination law so that Filipinos would not turn to work abroad after being rejected by local employers due to their age.
Ople lost both her Senate bids, but continued in civil society work. She ended up still participating in congressional halls, as she served as a regular resource person on OFW policies in the House and Senate.
In 2020, Ople became the first Filipino to be appointed to the Board of Trustees of the United Nations Trust Fund for Victims of Human Trafficking.
Laying the DMW's foundation
During Ople's 2016 Senate run, she pitched for the creation of several departments catering to OFWs – one on migration and development, another on OFWs, and a third on maritime affairs.
Six years later, as if it was destined to be hers, Marcos appointed her to lead the DMW, which was created by his predecessor Rodrigo Duterte in December 2021.
The creation merged the Philippine Overseas Employment Administration and all offices related to OFWs in the labor, foreign affairs, and social welfare departments, while keeping the Overseas Workers Welfare Administration as an attached agency. It intended to lessen the inconveniences that OFWs experience when running to different offices to secure documents and other concerns.
Filipinos are all too familiar with OFW tales of abuse and exploitation that have been a constant in the news cycle for decades. Ople's first flagship program under her DMW was dedicated to OFWs in distress.
On the DMW's second floor is the One Repatriation Command Center, which serves as a one-stop facility for OFWs' families to report and check on their relatives abroad who are in trouble and want to go home.
It was also under Ople and Marcos Jr. when the European Union deemed the Philippines compliant with international maritime standards after almost 20 years of deficiencies.
More OFW deployment was seen as a form of economic recovery from the COVID-19 pandemic, and Ople noted in her Year 1 report that deployment was up both in land- and sea-based jobs – as evidenced by the increase of dollar remittances in 2022.
"That we also have the best workers in the world cannot simply be denied – they remain and will always be our modern-day heroes," she said in a June 30 statement.
One of her last accomplishments was creating the OFW Pass in July, which became the beginning of the end of the traditional overseas employment certificate (OEC). The OFW Pass, which was launched together with the DMW Mobile app, is the free, digital alternative to the OEC. An OEC certifies that an OFW has gone through the processes of Philippine migration authorities.
Rights groups have long pushed to scrap OECs, as they have been a bane to many OFWs who have had to line up and pay for this documentation each time they went to and from the Philippines and their host countries.
Apart from these accomplishments on paper, Ople was consistently on the ground, being present and speaking to OFWs and their families in times of crisis and hardship.
In February, news broke about the death of Kuwait-based domestic worker Jullebee Ranara, who was allegedly raped and killed by her employer's son.
Ople personally visited Ranara's family to console them. She also vowed justice for her death.
The secretary was also on the ground when Filipino families were torn apart by the conflict in Sudan around end-April, from the evacuation efforts in Egypt until the migrants arrived in the Philippines.
'Wellness break'
What was supposed to be a "wellness break" ended up with the loss of Ople.
One of Ople's final press statements was issued when the department announced on July 25 that she was taking some time off to mourn the deaths of two of her brothers. In a span of only five days, the Ople family lost two men: journalist Blas Ople Jr., and former Hagonoy mayor Felix "Toti" Ople, both due to lung cancer.
"They are now in a much better place, free from pain and reunited with our beloved parents and brother, Raul," Ople had said in the DMW's announcement.
Ople's return was expected. While a breast cancer survivor, she appeared strong and well from the beginning of her stint up until her last public appearances before she went on her break.
Following news of her sudden demise on Tuesday afternoon, tributes poured in from colleagues, supporters, ordinary Filipinos who admired her work, and even her occasional critics, who could not deny how hard and selflessly she toiled.
When the Senate approved the DMW's very first budget in November 2022, Ople was there. The interpellations for the department's 2023 budget began past 1 am, and Ople had been in the plenary the entire day waiting for her department to be taken up. In an X post past 2 am, she was ecstatic in announcing that their budget was approved on the Senate floor.
With her wellness break expected to only last two weeks, Ople was supposed to be back for the DMW's 2024 budget hearing at the House of Representatives on August 24.
She missed it by only two days.
Much left behind
On Tuesday, President Marcos Jr. mourned the loss of his friend, who he said, was also a friend to the nation.
"Secretary Toots is a special person and with a deep compassion, really, for the people that she had to care for, namely, the migrant workers… It's a big loss. Ang galing-galing ni Secretary Toots (Secretary Toots was so good at her work)," he said.
In a statement, the Ople Center bid farewell to the late secretary, noting how she "touched the lives of countless people" using her passion for social justice, and "unwavering" commitment to OFWs' rights.
"As we mourn the loss of a great leader, let us also celebrate her life, the lives she improved, and the positive changes she brought to our nation. Her memory will serve as a reminder that one person can make a significant difference in the world," the center said.
Senate President Juan Miguel Zubiri said that Ople's passing leaves an "irreplaceable void, but one that we will strive to fill with the same remarkable warmth, conviction, and passion that she had in life."
Meanwhile, House Speaker Martin Romualdez said that migrant workers "lost a great and tireless champion."
"Her passion in promoting and protecting the welfare of every Filipino migrant worker is truly appreciated and will be greatly missed," said Kabayan Representative Ron Salo, House overseas workers affairs committee chair.
Progressive OFW rights organization Migrante International also sent their "deep condolences" over Ople's death. They said that while they had some differences, Ople never cut communication lines with them.
"Recognizing that it is productive for the government to listen to grassroots organizations, families, and advocates of migrants, she engaged in dialogue on concrete measures to alleviate the plight of OFWs and migrant Filipinos. She would sometimes address our criticisms but without naming us and without the hostility shown by many government officials," Migrante said.
"Her replacement, whoever s/he is, will surely have big shoes to fill," they added.
Despite her fiery passion for OFWs' welfare, Ople was soft-spoken and easy to approach.
She smiled at reporters when we greeted her and asked her questions in press conferences. She addressed us by our first names and always listened until the very end of our questions before she responded.
'What a wonderful world'
Ople leaves behind her daughter, Estelle, and longtime partner Fort Jose.
She and Jose are proud owners of a modern bahay kubo (nipa hut) in Cavite. A feature by Summit Media showed their home equipped with everything the family needed to unwind – including a smart television and a jacuzzi.
Behind the television is a mural Ople commissioned, with their dog Laylay, Ople's "canine love of [her] life" peeking in the corner.
"It's a place of healing, it's a place of gratitude. It's a place where you just look up and say, 'Oh my God, what a wonderful world. And what a wonderful God we have,'" she said in the OG Channel feature.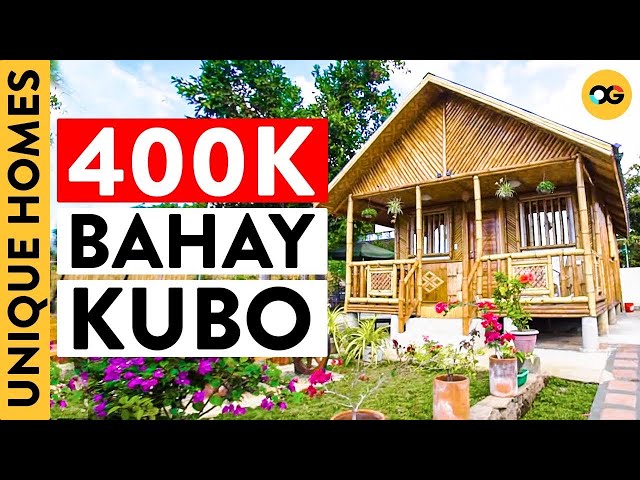 In April, she shared the year-old feature article on the kubo, lamenting that she could no longer go home as often due to work.
"Hanggang ngayon, okay na okay pa ang aming bahay kubo. Sobrang nakaka-miss dahil ngayon madalas kinakain na din ang weekends ko ng trabaho," she said in a Facebook post. (Until now, our nipa hut is still great. I really miss going home because work keeps eating up my weekends.)
After decades of back-breaking work, Toots Ople can now rest and find her own place of healing. – with reports from Bea Cupin, Bonz Magsambol, and Dwight de Leon/Rappler.com
Ople's advocacy goes beyond death. Her wake begins on Wednesday, August 23, at the Heritage Memorial Park in Taguig. Her family requested that instead of sending flowers, donations to the Blas F. Ople Policy Center "would be greatly appreciated."