RAPPLER EXCLUSIVE: The entomologist from UPLB Museum of Natural History shares how fate and growing up with Pokémon led to him making his greatest discovery yet
MANILA, Philippines – What would be the first thing that comes to mind when you think of a cockroach? A disgusting creature that ought to be killed immediately.
Not to University of the Philippines Los Baños Museum of Natural History (UPLB-MNH) insect taxonomist and entomologist Cristian Lucañas, who led the team that discovered the now-viral Nocticola pheromosa species – named after the Pokémon Pheromosa – found in Singapore.
"I actually am thrilled and I hope that this could help change people's perspectives on cockroaches," he told Rappler when asked for his initial reaction to the popularity of the new species.
Lucañas later said in an interview that growing up, he was "cursed" with this fascination and his work with cockroaches.
First discovery
Lucañas grew up in Pagsanjan, Laguna, a municipality near Laguna de Bay. His upbringing led him to want to study fishes too when he was taking up biology at UPLB.
Cockroaches, by coincidence, however, would always be a part of his life, starting from his high school years.
"Naalala ko nung high school ako, may napanood…ako na Japanese sa National Geographic parang 'yung bahay niya puro aquarium ng mga ipis kasi ipis 'yung inaaral. Ta's sabi ko sa sarili ko noon, hindi ako mag-aaral ng ipis," he said.
(I remembered, when I was in high school, I saw this Japanese in a National Geographic [program] who had an aquarium of cockroaches in his home because he was studying cockroaches. That was when I swore to myself that I would never study cockroaches.)
As he geared up for his undergraduate thesis, things took a turn as he got assigned to an advisor, Ireneo Lit Jr., an entomologist.
"He told me that he cannot advise me if I would want to study fish, but he could work with me if I wanted to study caves. I started working in caves around 2014," he added.
That work led to his first discovery, Nocticola gonzalezi, in the caves in Polillo Island, Quezon. The species was named after former UPLB-MNH director Juan Carlos T. Gonzalez. 
Lucañas said that the species was first discovered by Lit, but he did not notice it was an undescribed and unknown species as he thought it was "juvenile."
Details about the species were published in the journal Subterranean Biology in September 2016. It was described as a new species due to its "accessory hook-like phallomere." The place where it was found was similar to where the Nocticola species in the Philippines were found: in the caves of Rizal province.
It was Spanish entomologist Ignacio Bolivar who discovered the first Nocticola species in Rizal.
The first discovery "sparked" Lucañas' interest in becoming an entomologist and led to his specialization on cockroaches. Since his discovery, Lucañas has discovered five genera and eight species of cockroaches in the Philippines, also co-discovering six new species from India, Indonesia, and Singapore.
Journey behind 'N. pheromosa'
The journey that eventually led to the discovery of the N. pheromosa started with Lucañas looking for photos at The Biodiversity of Singapore website in 2017 as he was working on different genera of cockroaches for his master's degree in forest biological science at UPLB.
"Nakita ko siya (I saw the image), I emailed the moderators of the website, and I provided initial identification for the species, then they introduced me to [Foo] Maosheng, my co-author," he said.
This led to an exchange of emails and specimens between Lucañas and Maosheng. The work behind the discovery of Nocticola pheromosa also experienced delays as the Filipino entomologist became busy with other tasks. His work was supposed to continue in 2020 until the COVID-19 pandemic hit.
"I was supposed to go to Singapore to check other specimens and look around the area where they collected it, but unfortunately (the) pandemic happened. I was supposed to leave on March 22 and lockdown started on March 15," he said.
While doing illustrations and working on the paper that would be published in the Journal of Asia-Pacific Entomology on February 27, Lucañas borrowed specimens of Nocticola adebratti from the Lund University Historical Museum in Sweden to compare with pheromosa and confirm that it was indeed a new species.
According to the journal article, N. pheromosa differs from N. adebratti based on the "structure of the male genitalia."
Lucañas added that unlike the Pokémon Pheromosa, which is said to be 5 feet and 11 inches tall, N. pheromosa is around five millimeters in length.
He later finalized the paper with Maosheng in June 2022 after his long-delayed trip to Singapore pushed through in May 2022.
"We had several names before we came to naming it [N.] pheromosa. While scrolling through Facebook while exchanging our information, I noticed that Maosheng is also a Pokémon fan so that's when I thought that maybe we can name it after Pheromosa, which…was first released in 2017," Lucañas said.
He also admitted that he only played Pokemon Ultra Sun and Moon, the game where Pheromosa was first introduced, in 2019.
"We got in touch with this paper in 2017 so it's a bit coincidental…. We decided that we named it after Pheromosa because Pheromosa is also based on a cockroach. As the social media comments said, we came full circle," he added in a mix of English and Filipino.
How Pokémon inspires his work
Lucañas first encountered Pokémon during his childhood in 2000 as he watched the original Pokémon series on GMA. The anime first aired on the network, dubbed in English, in October 1999.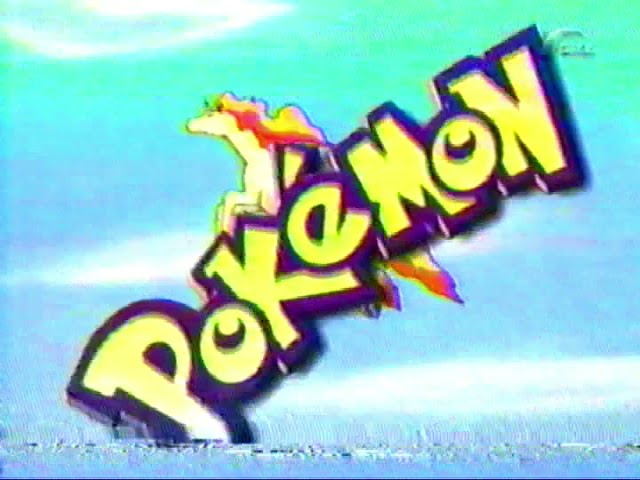 He then started playing the games through Pokémon Crystal in 2008 as he could only afford to borrow a Gameboy from his cousin at that time. The entomologist was fascinated by the story of how Pokémon came about as the game's creator, Satoshi Tajiri, was into collecting insects.
Lucañas shared that his favorite games tend to have a great story or lore behind them such as Pokémon Leaf Green, Heart Gold, Platinum, and Legends: Arceus, among others.
He added that there is a "parallelism" between being a Pokémon professor and a wildlife biologist, saying that you can actually apply things from your childhood to real life.
"The idea of cataloging, since there is a Pokédex, is actually very comparable with the way we work. In a way, it's like you're a Pokémon professor or adventurer that goes around nationwide to document species that you'd observe," he said in a mix of English and Filipino.
Aside from Pokémon, Lucañas is also a fan of The Lord of the Ring franchise that he named two newly-discovered genera of cockroaches, Hobbitoblatta and Nazgultaure, after the characters of hobbits and Nazgul.
Filling the knowledge gap
Even before his discovery of N. pheromosa went viral, Lucañas got into studying cockroaches to fill a "knowledge gap" on the insect group in the Philippines.
"I saw a knowledge gap as there are so many potential new species that have yet to be discovered as there is no one studying them. So I decided to continue working with insects because if you work with fish, unless if you are able to collect [specimens] from the deep, there are relatively few undescribed species compared to insects," he said in a mix of English and Filipino.
Lucañas is also saddened by him being only among the few Filipino scientists who have studied cockroaches in the country, a field dominated by foreigners.
Meron tayo 130 [known] species ng ipis sa Pilipinas. Siguro mga twice or thrice doon ay unknown species pa na kailangan i-describe at i-discover.

Cristian LUCAñAS
(We have 130 known species of cockroaches in the Philippines. I estimate that there are around twice or thrice as many unknown species that we have to describe and discover.)
It's something that Lucañas also noted in the journal entry of his first discovery: "Unfortunately, very few studies have been conducted regarding the diversity of Philippine cockroaches, maybe because the group includes species that are considered household pests."
"Unfortunately, due to the limited knowledge on Philippine cockroach diversity, many species have often been misidentified," he added.
Despite this, Lucañas finds the challenge of documenting new species of cockroaches fun as he gets to meet different people from the places he visits and even share his knowledge and expertise with them.
"You can inspire in some sense nationalism by understanding how our nation is actually also home to organisms other than us. If you like traveling, if you like going to places, why not go study our own wildlife?" – Rappler.com