The petitioner, Tiburcio Marcos, has also filed his candidacy for president, claiming that he is the 'royal king of the Philippine Islands with 13 regions with multi-trillion tonnes of gold, silver, diamond, and platinum'
Multiple efforts to block Ferdinand Marcos Jr.'s presidential bid in 2022 have cited his tax conviction and his family's ill-gotten wealth, but the petition filed by a certain Tiburcio Marcos with the Commission on Elections (Comelec) is perhaps something that even the former senator did not see coming.
The petitioner's allegation: Bongbong Marcos is an impostor, and the real one is dead.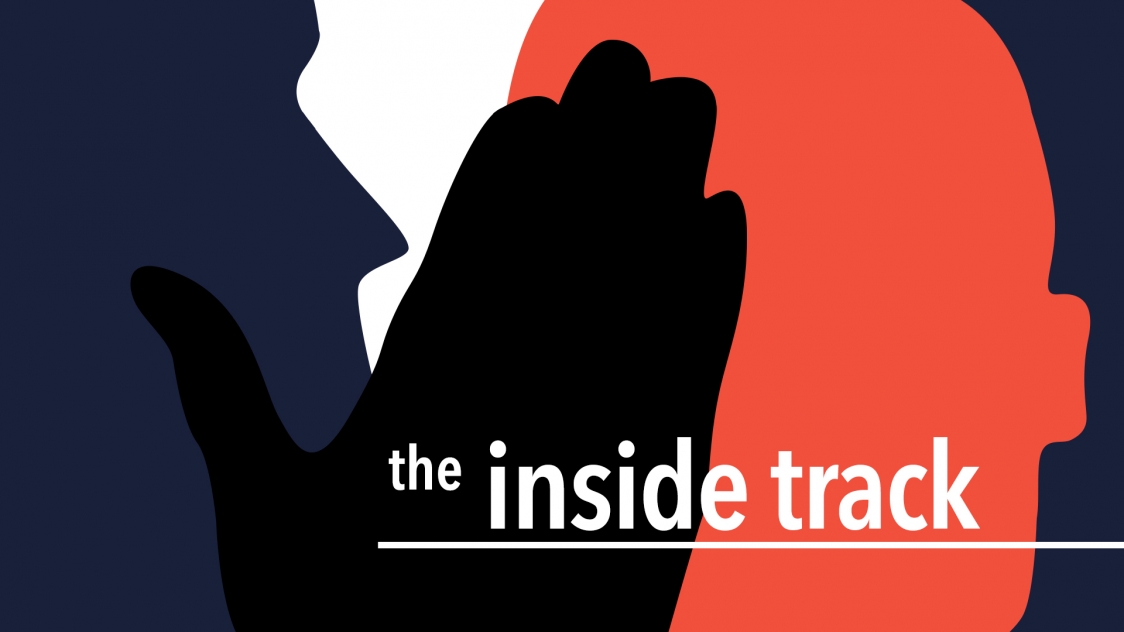 Yes, this is one conspiracy theory that has stood the test of time, the stuff made for fact checks, but that obviously didn't stop the petitioner to cite it as a ground for canceling Marcos Jr.'s certificate of candidacy (COC).
"Impostor Ferdinand 'Bongbong' Marcos Jr. does not exist as a legal person because the legal owner of his full name including his nickname 'Bongbong' and initials 'BBM' has been deceased since 1975," Tiburcio argued in his November 3 petition, a copy of which Rappler obtained from a credible source.
The petition also attached side-by-side photos of Marcos during his childhood and now in old age, in an attempt to supposedly show that the ears in both images are different.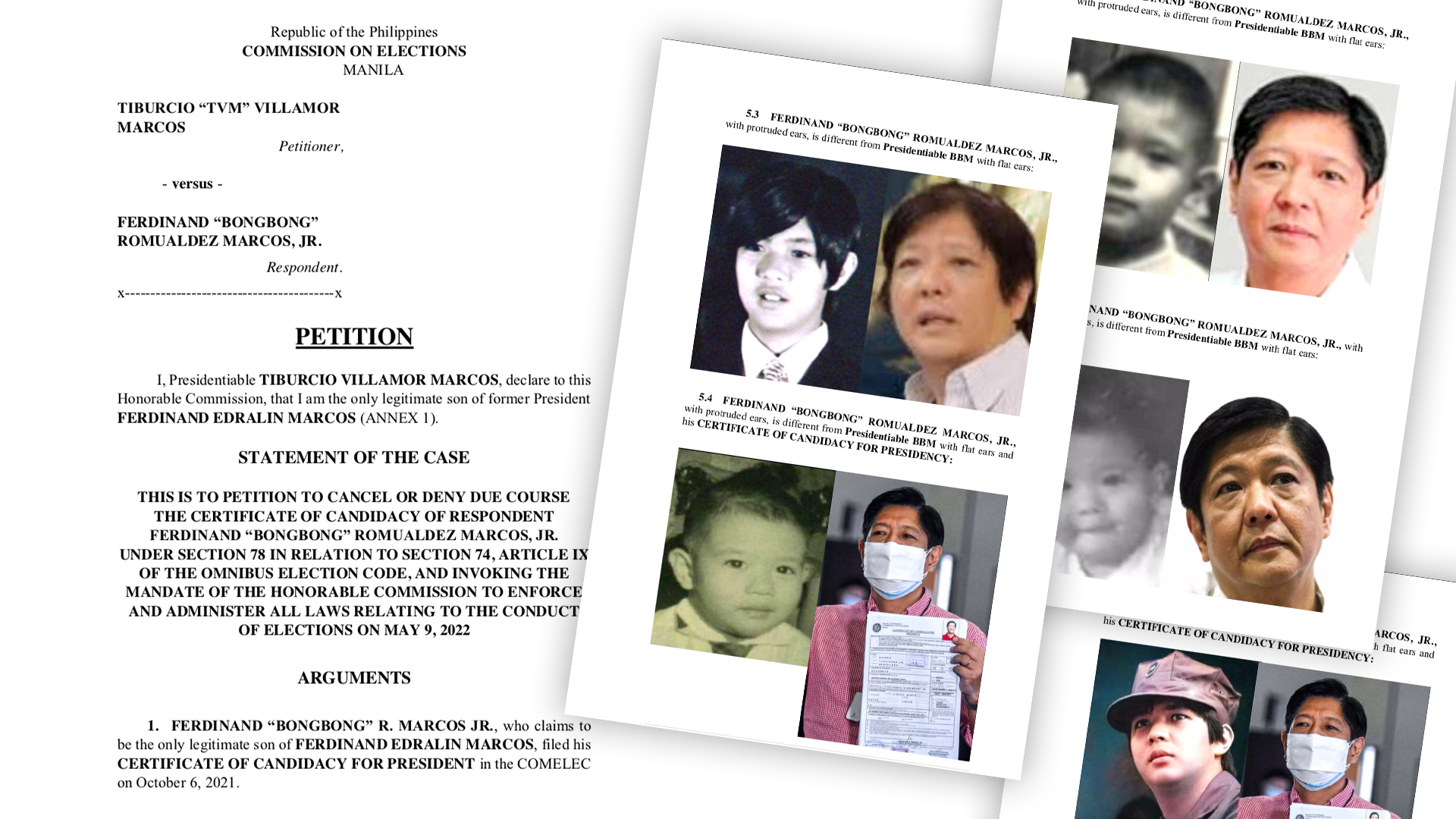 "Impostor Ferdinand 'Bongbong' R. Marcos Jr. committed a deliberate attempt in his certificate of candidacy for president…to mislead, misinform, or conceal a fact, which would otherwise render him ineligible, because he is impersonating the deceased person," the petition read.
The first eight pages of the petition were about Tiburcio's plea for Comelec to junk Marcos Jr.'s candidacy; the rest of the 23-page petition was about Tiburcio's supposed achievements, such as:
How he became the "superpower" behind the renewal of the Visiting Forces Agreement between the Philippines and the United States.
His status as "seven-star governor-general of the United Nations."
His designation as "royal king of the Philippine Islands with 13 regions with multi-trillion tonnes of gold, silver, diamond, and platinum."
Tiburcio, who claims to be the "only legitimate son" of the late former president Ferdinand Marcos Sr., also filed his COC for president in October.
For the record, Marcos Jr. already addressed in a vlog in May the urban legend that the real BBM died in 1975.
In the Youtube video, Marcos Jr. narrated the myth – that BBM supposedly got into a fight and was stabbed to death while studying abroad, and that his parents had found an impostor to replace him.
"Matagal talagang umikot iyan. Kahit iyong mga matalik kong kaibigan, matagal kaming 'di nagkikita, kapag nagkita kami uli, nakikita ko tinitingnan ako nang mabuti kung ito ba talaga iyong dati o bago na ito," Bongbong recounted.
(That conspiracy theory has been going on for a long time. Even my long friends who have not seen me for a long time will double-check if I am indeed the real Marcos.)
"Sa totoo lang talaga po, ako ito!" Marcos said. (Really, this is I!)
The Comelec confirmed on Thursday, November 18, that Tiburcio's petition is among the five formal efforts that seek to convince the poll body to junk Marcos' 2022 presidential bid.
Marcos Jr. has not reacted to this specific petition, but his camp has dismissed past petitions as nuisance and mere propaganda.
While questioning BBM's identity may be out of this world for the Comelec, Marcos Jr. has nonetheless grappled with several accusations about lying – from false claims about the bloody Martial Law era, to supposedly earning a bachelor's degree in Oxford University. – Rappler.com