'Who ends up looking good when people like Sitoy with his grenade are killed? The police. But they didn't kill him. We just called them whenever there was a body,' says Simon
After more than two years and an estimated 23,518 deaths under investigation, Rappler tells the story of the drug war from the eyes of the killers.
In early 2017, the Philippine National Police (PNP) arrested members of a vigilante gang suspected of preying on drug suspects and criminals. The group was a local chapter of the Confederate Sentinels Group (CSG) from Tondo, one of Manila's largest slums. More than two years after the arrests, most of the men implicated remain free.
Rappler's 6-month investigation shows strong indications that the police were outsourcing extrajudicial killings to the same vigilante gang they accused of murder. 
This third of 7 stories, published in installments, narrates allegations that police took credit for executions done by vigilantes. According to them, at least one police officer, Police Superintendent Robert Domingo, allegedly ordered the extrajudicial killings of criminals and drug suspects from the end of 2016 to early 2017. 
At their request, Rappler has changed or withheld their names for their own safety. Angel and Simon are not their real names. 
---
The police officer accused of ordering the deaths of drug suspects believed, at least in the beginning, that the war against drugs was a matter of patriotic duty.

"We are very dead serious against illegal drugs," said Robert Domingo in 2016. "This is not for us, this is for my son, and the future generation of this beloved Republic of the Philippines. We don't want this Republic of the Philippines to become a narco state." 
Police Superintendent Robert C. Domingo, badge number 0-08627, was the commander of Police Station 1 in Raxabago, Tondo from November 2016 to April 2017.
According to Rappler's sources – some of them claiming to be vigilante members of the Confederate Sentinels Group (CSG) Tondo Chapter 2 – Domingo outsourced extrajudicial killings to a man named Ricardo Villamonte, known in Tondo as Commander Maning. (READ: Part 2: 'The Cops Were Showing Off')

The CSG was a police-accredited volunteer group with chapters across the county. They were force multipliers, functioning as local peacekeepers to assist policemen on duty. Commander Maning headed the second of Tondo's CSG chapters. Four of Rappler's sources said that it was Domingo who gave Commander Maning a target list of drug suspects, with instructions "to take them down." 

Angel, who identified himself as a CSG vigilante, said Commander Maning would order one of the CSG to pick up payment from Domingo after a target was successfully eliminated. 

The instruction was to "get it from the chief."

"That meant money," said Angel. The funds would be divided among the kill team, after Commander Maning took his cut. (Commander Maning told Rappler, however, he never received money from Domingo.)

Domingo, born and raised in Tondo, was a graduate of the Philippine National Police Academy class of '99, and was once spokesperson of the National Capital Region Police Office. (Despite repeated requests, Domingo refused to comment on the allegations in this series, even after acknowledging receipt of a list of specific questions.) 
In November 2016, Rappler published a story about policing during the drug war, featuring Domingo, who was then commander of Police Station 6 in Sta Ana, Manila. 
In the course of several interviews, Domingo spoke of his "legendary" new commander-in-chief, who had ushered in "the golden days of the police." Domingo said President Rodrigo Duterte made it possible for police officers to walk down the streets with pride after years of fearing criminals.
"Now it's the other way around," Domingo said. "They're the ones we're hunting. They're the ones who are hiding. They're the ones who are leaving."
Domingo, like the President, believed "an addict's brain gets smaller," and sympathized with Duterte's promise that he would have his children killed if they involved themselves in drugs. "Reality bites, but it's true," said Domingo. His own son, he said, would be "useless to me" if he became an addict. 
"For me, that's it," said Domingo 
---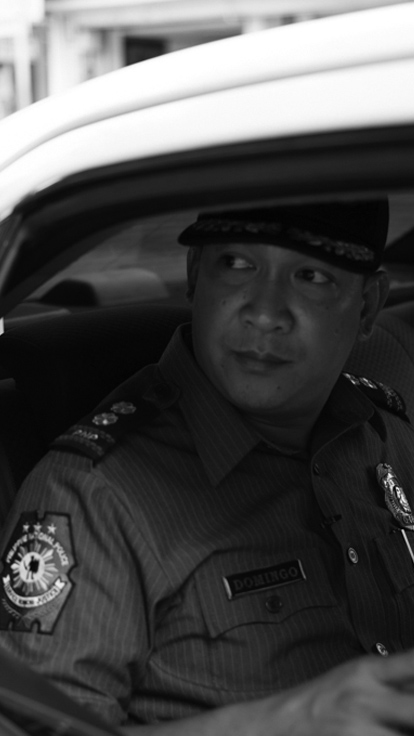 Domingo has been at the center of controversy since the beginning of the drug war. 
In July 2016, a non-governmental organization protested the killing of a scholar named Jeffrey Bunuan, a death Domingo claimed was the result of a legitimate police operation. In January 2017, a Manila family accused one of Domingo's precincts, Pritil, of extorting money for the release of a transgendered woman named Heart de Chavez, later murdered by unidentified assailants. 
In April 2017, the Commission on Human Rights (CHR), working from a tip, conducted a surprise inspection on PS-1 Raxabago and discovered a windowless room hidden behind a bookshelf.
Simon, who also described himself to Rappler as a vigilante from CSG Tondo Chapter 2, said the dealers in the PS-1 secret jail weren't just drug runners.
"The ones in the secret jail were real dealers, so police could extort money from them," Simon explained. "That's why they weren't mixed in with the rest."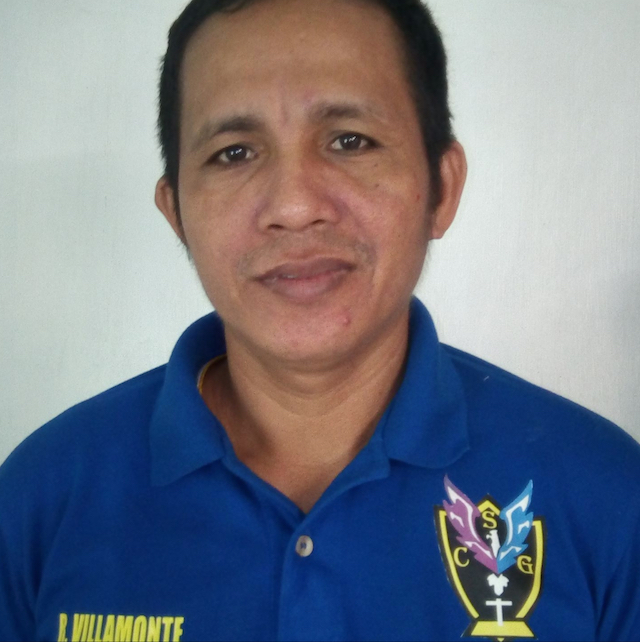 Domingo denied all wrongdoing. The House sought a probe. Domingo was relieved as commander of PS-1. The case remains with the Ombudsman's Office and is under preliminary investigation.
"Domingo was well known," said Angel. "People knew that if you got caught with drugs, you could pay to get out. Or if you were a snatcher, you could pay too. When it's Domingo, you could always get out." 
In October 2017, 47 petitioners went to the Supreme Court and accused Manila Police Station 6 personnel in Sta Ana of "systematic violence perpetrated" on the community. They named Domingo as a respondent. 
---
The earliest CSG kill reported by Rappler's sources was in July 2016. (At the time, MPD PS-1's Station Commander was Police Superintendent Redentor Ulsano). 
The target was alias Toyo, 35 years old, born John Mark Mendoza. Police described him as one of Tondo's most notorious drug dealers. 
Toyo had, at various occasions and across a number of years, been accused of murder, grenade throwing, and the sale and manufacture of weapons. His men ran drugs, enforced deals, monitored police movements, and occasionally killed on Toyo's orders. 

One of Toyo's men, himself a former assassin, told Rappler there were witnesses who saw Commander Maning allegedly gun down Toyo in an alley between Buildings 29 and 30 at Temporary Housing in Aroma, Tondo. "Except none of them will talk." (Commander Maning, in an interview with Rappler, said he knew nothing about Toyo's killing.)

Toyo's name was included in a partial list of targets executed by CSG Tondo Chapter 2. A current member provided Rappler with the list. 

The claim contradicted the official report from a police e-blotter. According to the police report, cops were at Building 30 conducting Operation Tokhang – knocking on doors at around 7:30 pm on July 29, 2016 and encouraging drug suspects to surrender. 

Police said that Toyo "noticed presence of police in the area," then suddenly fired at law enforcers. "A short chased (sic) ensued among them, and when suspect got cornered at the aforementioned place of occurrence he was very determined to fight until death." 

Simon said that the order of battle extended to Toyo's remaining men. Commander Maning allegedly ordered the vigilantes to kill them all. 

The targets fell, one by one. One of Toyo's surviving men said many of his old gangmates disappeared. "The CSG killed a lot of my buddies," he said. "I'm not sure how many. I don't see them anymore, and I'm not so sure which ones are dead."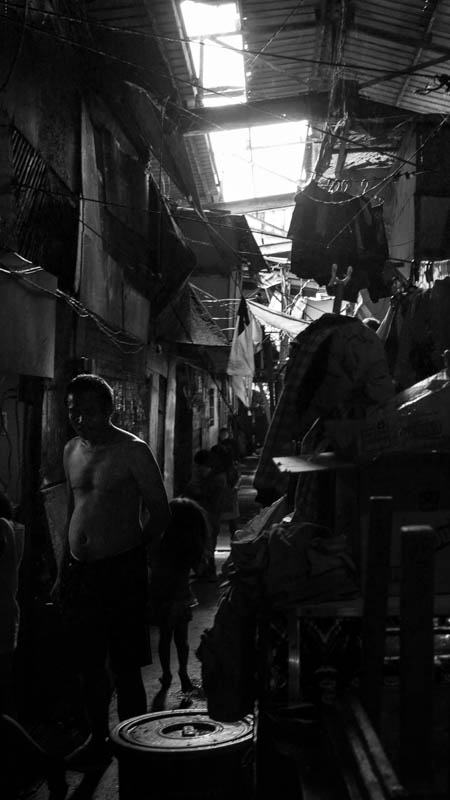 It took time for the vigilantes to develop more efficient methods for murder. Mistakes were made along the way. They accidentally shot a 12-year-old. They mistook a man wearing the same color shirt for their target and murdered him instead. They occasionally panicked, resulting in the odd situation of an armed target finding an entire posse of killers bunched into a cramped knot at the mouth of a narrow alley.

"I told them that's how we would get screwed," said CSG Tondo Chapter 2 member Simon. "If anyone blasted at us then we'd all be dead. So I said, 'We go corner by corner. One man at every corner. Let the enemy run, and we rip into him wherever he goes.' That's how we got Sitoy." 

By then, it was seven months into the drug war. The target, Sitoy, was one of Toyo's hitmen, a short, cocky meth addict who liked to hang a pair of grenades on a string around his neck. 

Sources told Rappler that Sitoy was so dangerous he sometimes forgot one of his grenades in the canteen where he ate. They said he dealt meth when he had the money and scored drugs with the barrel of his loaded shotgun when he was broke.

Simon said the kill was "on the orders of the police." 

A team was selected, surveillance initiated, the time and place set. There were six, possibly seven, killers who gathered late in the evening of January 31, 2017.

They took up their posts along the row of tenements. They waited in the dark. The mosquitoes were biting. Nobody moved until an hour past midnight, when Sitoy walked out into the open. 

The vigilantes began firing. 

"We shot him in the ass," said Simon. "So he couldn't run. And then he went for his grenade. The pin was taped down and he was ripping it off. So we shot him again."

Sitoy dropped to the ground, bleeding from a chest wound. "When he cried, I felt bad for him," Simon said. "He was begging, 'Don't, don't!'" (Commander Maning, asked about Sitoy's death, told Rappler to "ask the police." ) 

Simon said they shot Sitoy at least six times: once from the back, once on the arm, once in the chest, and three times through the skull. 

The vigilantes called the police. The cops came in with a bomb squad. The CSG went home.
---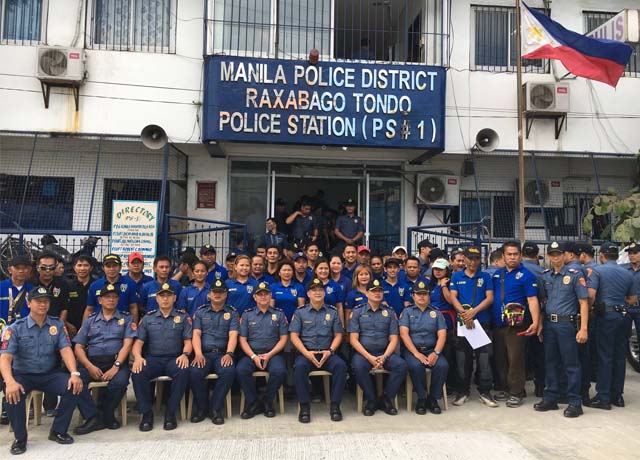 A police e-blotter, accessed by Rappler, noted that a group of men, including a suspect known only as Sitoy, had robbed a jeepney near Harbor Center along Road 10 on January 31. Police hunted down the suspects to a hideout in Building 23, Temporary Housing, Tondo. There was a firefight. Two men escaped. 

According to the police report, Sitoy, "who is determined to kill," was holding a hand grenade. Police said imminent danger to the public prompted them to shoot. 

A bomb squad extracted the M67 fragmentation grenade from Sitoy's hand. Investigators confiscated two sachets of suspected meth and a fan knife. They reported that "a cursory examination of the cadaver showed gunshot wounds." 

"We were the ones killing the addicts – the ones with bounties on their heads, the ones who were real criminals," said Simon. "But who ends up looking good in the news when people like Sitoy with his grenade are killed? The police. But they didn't kill him. We just call them whenever there's a body."
A GMA News report, broadcast the morning after Sitoy's death, included an interview with the operating team's station commander. 
"This one who died, the one with the grenade, he got himself trapped," said the police officer. "He was trying to pull the pin, so no choice. Our cops had no choice, right?"  
The officer was Police Superintendent Robert Domingo, Station Commander of MPD PS-1. – Rappler.com
PART 1 | 'Some People Need Killing'
PART 2 | 'The Cops Were Showing Off'
To be continued: PART 4 | 'What Did The CSG Do Wrong?'
PART 5 | 'I Finish The Job'
PART 6 | 'There Are Snakes Everywhere'
Conclusion: PART 7 | 'It's War'
---
Editor's note: All quotes in Filipino have been translated into English. Rappler made repeated requests to interview Police Superintendent Robert Domingo, who said in both text messages and a phone call, that he preferred not to comment. He also confirmed receipt of Rappler's letter that listed 22 detailed questions about allegations published in this story.
Rappler also sought an interview with former National Capital Region Police Office head and now PNP Chief Oscar Albayalde, who was unavailable. At the time of publication, Manila Police District Director Joel Coronel had yet to send a response.
*$1 = P54