Slain lawyer Rex Fernandez was an activist, proud 'bisdak', and a former Duterte supporter
For a few years since 2016, lawyer Rex "Etot" Jesus Mario Fernandez had become inactive in his engagements with progressive groups.
But in the last year, Fernandez turned his back from being one of the staunchest supporters of President Rodrigo Duterte when a family member was arrested by Cebu City police.
"The turning point for Etot was the UP8. He defended his nephew who was one of the detainees. Since then, he slowly became anti-Duterte because of human rights issues," a Kilusang Pagbabago (KP) colleague, who asked not to be named, told Rappler.
Fernandez served as a legal counsel of the Cebu 8, eight individuals arrested for alleged violations of community quarantine rules amid the June 2020 Junk Anti-Terror Law protest at the University of the Philippines-Cebu.
In the month leading to Fernandez's killing, expressions of disillusionment with Duterte punctuated the stream of inspirational messages and jokes on his Facebook page.
He criticized Duterte's double standard statements in condemning corruption in one of his Facebook posts.
"(Just because you are president, you immediately label people as corrupt. Listen like how you do it with DOH Secretary Francisco Duque. Your mask fell. What could have been a legacy is now reduced to pig's feces.)"
NUPL President Edre Olalia said Fernandez sincerely hoped Duterte would bring the change he wanted. "He died disillusioned that it was not meant to be," Olalia said.
Fernandez was the third Cebu lawyer killed in less than a year. A hooded gunman ambushed the lawyer's vehicle and shot him dead at a busy intersection just before dusk on Thursday, August 26.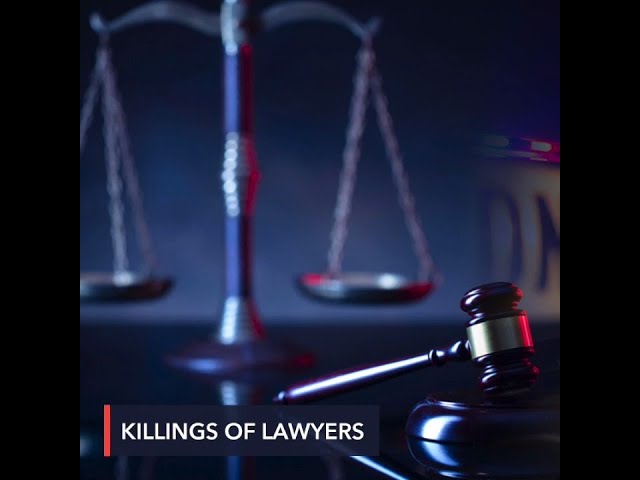 Fernandez was with his driver, Darvie Pondar, when the attack happened along the corner of Duterte and Salvador streets in Sitio Banawa, Barangay Guadalupe. The latter got hit in his spine and is in critical condition in Chong Hua Hospital.
Local police said they still have yet to find clear links to the assailant. The local office of the Commission on Human Rights said Fernandez was the legal counsel in several controversial cases.
Former Duterte ally
Fernandez, a flamboyant lawyer, campaigned for Duterte in the 2016 presidential polls.
"In 2016, he was among the former activists who threw their support for Duterte. He became a leader in the Duterte Campaign Team formed by the campaign manager (of) Jun Evasco," his KP colleague said.
As counsel for the Duterte-Gwen Team in Cebu, he worked to reassign some local police officials he claimed were favoring the then ruling Liberal Party.
"Etot was assigned to handle the Capitol. It was said that the turning point of the campaign was Cebu, when the Garcias shifted from Binay to Duterte," his KP colleague said.
As a believer in federalism, Fernandez was a convenor of KP, which he believed was an opportunity to empower people at the grassroots.
"After Mike Dino was named presidential assistant for the Visayas, Rex led a signature campaign of DCT organizers in protesting the move," the source from KP said. The DCT felt they did the hard work while Dino claimed the glory because of his frequent trips to Davao City, Duterte's home base.
Duterte offered the post to the Cebuano businessman on May 16, 2016., a few days after winning the elections. Dino was among the founders of the 'Bisaya Na Pud' group in Cebu, one of the first groups that began pressuring Duterte to run as early as 2014.
People's defender, activist
Fernandez was among the founding members of National Union of Peoples' Lawyers (NUPL). He spent most of his life advancing socio-political causes and serving as legal counsel in numerous human rights cases in Central Visayas.
Until his death, he represented Carbon-hanong Alyansa alang sa Reporma ug Bahandianong Ogma, an alliance of 13 Carbon vendors associations, in its protest against the planned modernization of the Cebu's oldest and largest farmers' market.
"Maisugon kang nibarog ug nidapig kanamo. Nitanyag sa imong libre nga serbisyo. Ikaw ang naghatag kanamo og paglaum. Kadasig ug dugang kaisog aron mopadayon," Carbon-hanong Alyansa said in a Facebook post.
(You fearlessly stood behind us and lent your services without asking for any payment. You gave us hope, life, and additional fearlessness to continue.)
The late lawyer was also the counsel for Jiecel Tiu, another lawyer who filed a frustrated murder complaint in 2015 against Pearl Ungab, wife of Ronda Vice Mayor John Ungab. The prosecutor's office downgraded the complaint to slight physical injuries.
NUPL Cebu said Fernandez was the lawyer of several political prisoners like Eduardo Sacamay and Jigger Geverola, both accused of muder, and Nito Banga, who was charged with illegal possession of firearms.
Fernandez also campaigned against the abolition of the pork barrel in 2014 and helped convene the People's Initiative Against Pork, which launched in Plaza Independencia, Cebu City, in August 2014.
Generous friend, proud bisdak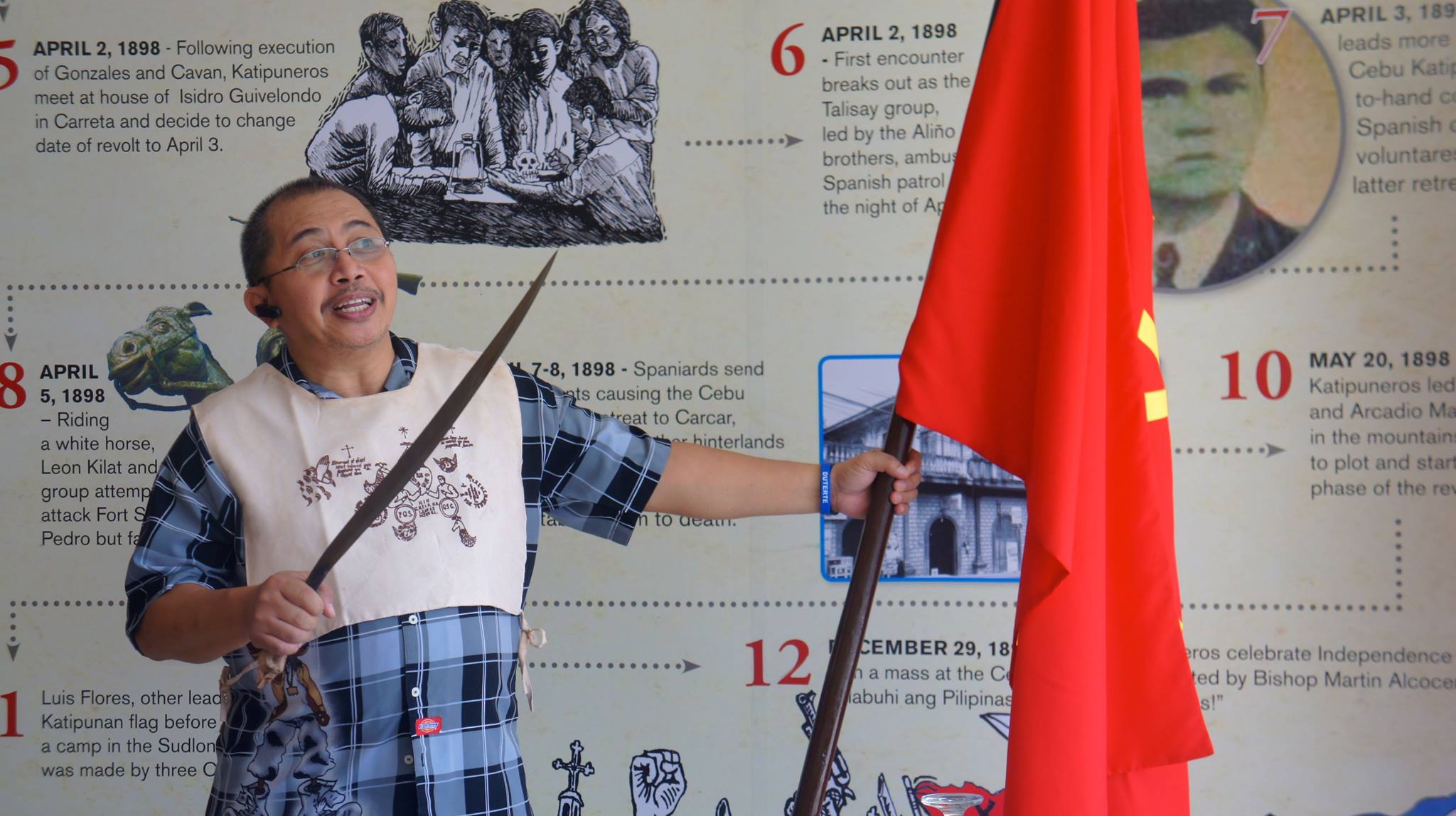 Beyond the legal battles, Fernandez's friends fondly recalled his generosity and joyful persona.
"I'm totally shocked by the killing of atty. Rex Fernandez. He used to take me to breakfast whenever I'm in Cebu," NUPL chair Neri Colmenares said in a tweet.
Lawyer Ruth Cervantes said she wanted to remember Fernandez as a down-to-earth, gleeful companion who could talk up a storm of a broad array of topics.
"Pro-abono lawyer ang joke namin sa iyo kasi nagbibigay ka na ng free legal assistance, ipinagda-drive mo pa kami or mga Nanay ng Desap at Hustisya. Nililibre mo pa kami ng kape or dinner sa Max's. Masayang kasama at talagang down to earth," Cervantes said.
(We joked around and called you a lawyer who not just gave free legal assistance but also helped cover campaign expenses. You even drove for us and the mothers in Desap at Hustisya, and you paid for our coffee or dinner at Max's. You are a joy to be with and down to earth.)
Cervantes recalled that Fernandez was with her in "countless fact-finding missions, quick reaction teams, media outings, court hearings, interview of witnesses, and prepared the pieces of evidence for the visit of UN Special Rapporteur Alston and the Summit about Extralegal Killings sponsored by the Supreme Court."
"You are one of the reasons why I finally decided to become a lawyer," Cervantes said.
Fernandez was a great grandson of Cebuano Katipunero Potenciano Aliño who translated Jose Rizal's penultimate poem entitled "Mi Ultimo Adios" into its Bisaya version entitled "Kataposan nga Panamilit", and also came up with a Cebuano version of the bible for the American Bible Society."
"Like Atty. Rex, Potenciano was also an advocate of the Visaya language. He (had) penned a poem also entitled "Dayaspora," Palm Grass The Cebu Heritage Hotel said in separate Facebook posts.
Hunger strike
The veteran lawyer came under media spotlight when he staged a hunger strike in August over a squabble with the management of his condominium unit in Mandaue City, Cebu.
Fernandez's protest against the condo management stemmed from transparency issues over the homeowner's association fees.
"Ang nahitabo gyud ani nga injunction, gi-orderan ang Bamboo Bay Community sa usa ka korte nga ginganlan nato'g Human Settlements Adjudication Commission (HSAC). Gi-orderan sila nga ayaw pagputol sa kuryente ug tubig kay ni-file man ko'g kaso ug injunction," Fernandez said in an interview with Brigada News FM.

(Court named HSAC ordered Bamboo Bay Condominium Corp. to not disconnect the power and water supply because I filed an injunction.)

Despite the court-issued injunction, he said the condo management cut off his water when he stopped paying his fees.
Fernandez said he intentionally did not pay the condominium dues because the condo management came short in providing a rundown of computations since 2018.
The human rights lawyer earned his degree in sociology and anthropology at University of San Carlos, Cebu City, Cebu in 1976. – Rappler.com
Art Lubiano is a Visayas-based journalist and an awardee of the Aries Rufo Journalism Fellowship.