'I understand what I bring to the table, and I think that is MVP-caliber talent,' says 6-foot-7 Fil-Am Zav Lucero
While the future of the UAAP remains uncertain due to the COVID-19 pandemic, sought-after recruit Zavier Lucero is doing as much research as he can about the nearly 90-year-old collegiate sports league.
Lucero, who's actively being wooed by top university programs Ateneo and the University of the Philippines, has consistently been on YouTube watching games of both squads with focus on the key players he'll either be teammates with or battle against in the coming years as a student-athlete.
"I've been watching a lot of these [players]. I mean, I would say I'm pretty familiar with [them]. If you name me a guy in the UAAP, I probably know who it is. I was just watching the first game in Season 82, the full game of Ateneo vs UP, actually, right before I hopped on this call," the Filipino-American talent said.
Lucero guested on the latest episode of the At The Buzzer podcast and shared tons of information about himself, including the specifics of his decision-making process.
The former Cal Maritime product's final choice will be made after he is physically able to visit his recruiters' campuses, but he wants as much insight about the competition as early as possible so he comes in ready to live up to the expectation of being an MVP-level performer.
To the credit of the versatile 6-foot-7 wing player, he isn't undermining the expectations; in fact, he welcomes them with open arms.
"Yeah, I definitely do," Lucero answered when asked if he views himself as a possible UAAP MVP.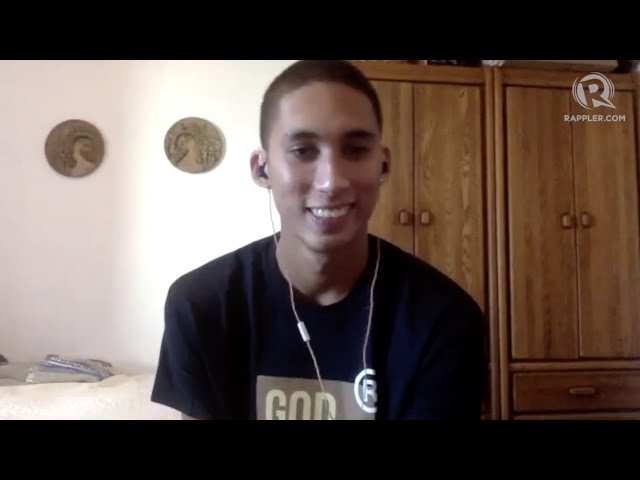 "I'm not saying that to be cocky," he clarified. "I don't think that you should be playing basketball if you don't think you're going to be one of the best players out there. I'm confident in my abilities and I'm never going to say that I don't think I'm good, given that I understand what I bring to the table, and I think that is MVP-caliber talent.
"Am I saying I'm going to be an MVP? Of course not; there's no way to tell," Lucero added. "Am I going to try to? Of course I'll try to, but for me, It's always going to be about winning. So, whatever the team needs to win, that's the role I'm willing to fulfil."
During his study of Philippine hoops, Lucero has realized what many other foreign recruits quickly note: that the style of basketball this side of the world is more physical and earns more leeway from game officials. It's an adjustment he knows he'll have to make.
"I've been talking to a lot of people and I do not take the game out there lightly. I'm not coming in there thinking that it's a sure-fire thing that I would dominate," he explained. "Obviously, I'm doing everything that I can to be able to dominate, but I'm not taking those guys lightly. I know that the level of basketball there is high and I'm going to have to work for everything I get."
Lucero is correct on all fronts, but particularly the last bit. Philippine basketball – both in the pro and amateur levels – has seen an influx of foreign recruits over the last decade. This has sparked multiple debates on whether or not it's fair that limited roster spots usually allocated for local-born-and-raised players are being expanded to Filipino-American standouts like Lucero.
In an effort to level the playing field against these standouts who usually arrive with advanced athleticism – and sometimes, skill – the locals use their knowledge of the physicality of Pinoy hoops culture to their advantage. Recruits from out of town who are unaccustomed to this type of game can get overwhelmed.
Zavier wants to avoid that complication.
"As far as the physicality, that's the first thing that everybody says about the style of play out there and just from watching the games, you can see a lot of the stuff that doesn't get called out there would for sure get called here (in the United States)," he admitted.
"Especially in the NBA, even in college, you know, all the hand checking, all the body bumps – that's all out of the window. You're getting called for that [here but] out there, they let them play, so that's actually exciting for me."
The other thing Lucero said he's excited of is "to get out there and compete with those guys." 
"You know, all the top guys from every school, I'm excited to play against them, I'm excited to play in front of the fans out there," he said. "You know, it's wild, just like the game I was watching: 20,000 people [in the arena]."
Lucero was recently studying a game tape on collegiate standout Dave Ildefonso, who would be his teammate if Zavier commits to the Ateneo Blue Eagles, the three-time defending UAAP champions.
"He's good, man, he's good," Lucero complimented the second son of former PBA MVP Danny Ildefonso, who emerged as an elite scorer in his first two years with the NU Bulldogs.
Lucero was also impressed by Thirdy Ravena, who's now playing in Japan, the Gomez de Liaño brothers, and Kobe Paras.
Paras, who played for the UP Maroons in Season 82, is no longer with the team after choosing to try his luck abroad once again. Although the University of the Philippines' roster remains stacked with blue-chip talent, Paras' departure leaves an opening for coach Bo Perasol's roster that Lucero would be able to fill.
Lucero admits he's also had conversations with De La Salle University, but as of right now, his services comes down to the two schools which battled for the UAAP Season 81 title in 2018.
"I got a good feeling from both of them," he said about the head coaches of both teams.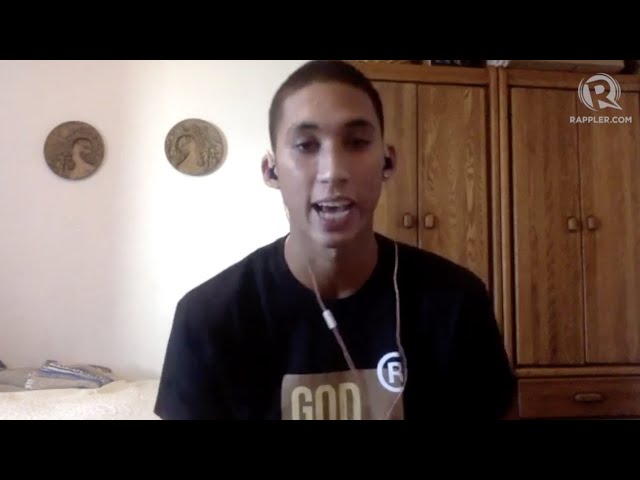 "I got a genuine feeling from both of them which is big for me, you know. I've had a lot of coaches in my life where they haven't been genuine in their approach and I didn't get that sense with coach Tab (Baldwin) or coach Bo."
He explained further: "I felt wanted and that's a big thing when you're deciding what school you want to go to. You want to be somewhere where you're wanted, somewhere they believe in you, and you have the opportunity to prove yourself, which is all anybody could ask for. So, the conversations were good. Obviously we talked a lot and a lot of stuff, we were on the same page about."
However, only one can win.
The UAAP might not be holding any type of competition right now, but in the recruitment wars, UP and Ateneo find themselves head-to-head once again. – Rappler.com