The drink itself is just one part of the experience
The coffee industry came in waves, each one happening as people's appreciation of the beverage increased. The first wave happened when beans became accessible, the next when coffee chains came into the picture. The third wave happened when people began wanting a deeper understanding of coffees, patronizing artisanal coffee shops that educated consumers about where the beans came from and why they brew a certain way. Some claim that the fourth wave happened when people began taking the science of brewing more seriously.
Today, the reality is that we're all locked in our own homes, trying to enjoy coffee in whatever way is accessible to us. If you're like me who has been trying to take my coffee routine more seriously, then you know what it's like to scour the net for good beans, cups, brewing devices, as well as food that pair perfectly with coffee.
Luckily, there are a number of small businesses that can help you upscale your coffee experience, and here are some that you can support today.
mondays Specialty Coffee Cups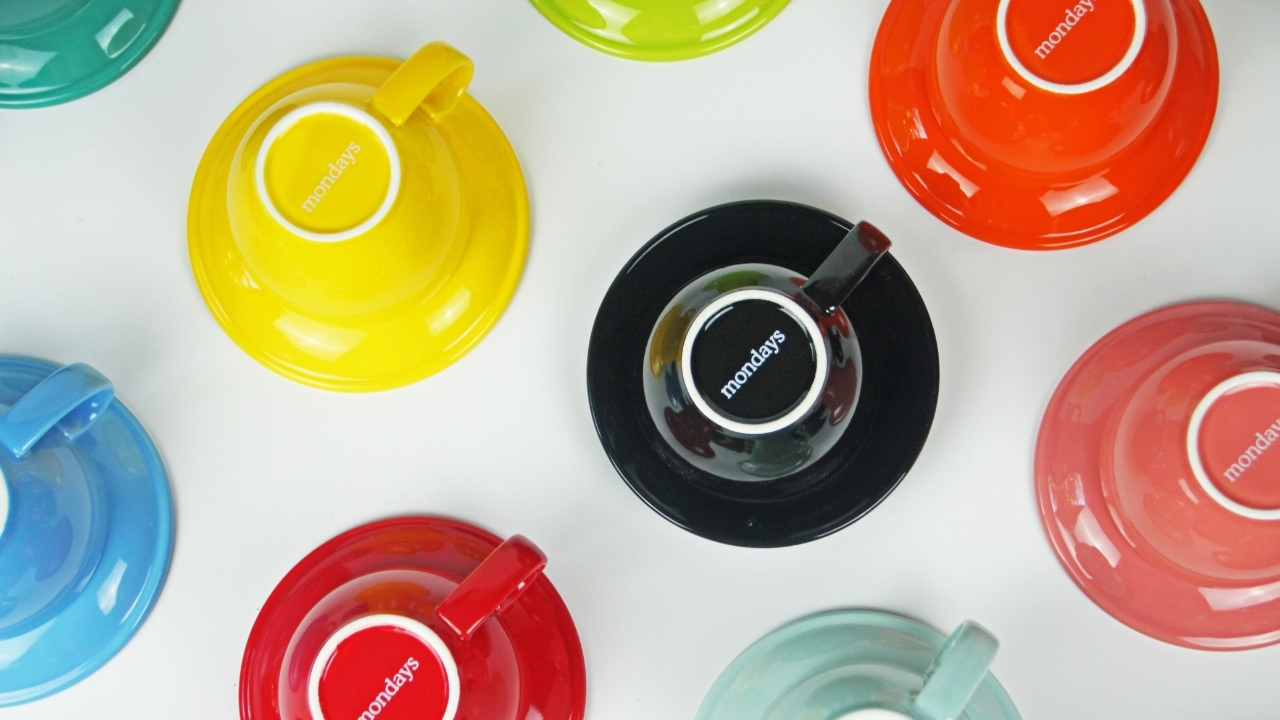 I'm very picky when it comes to cups because they have to fit a certain aesthetic and need to come in the right size. Specialty coffee cups bring the café-experience to the home especially as staying in cafes and restaurants became more difficult with lockdown restrictions. More and more people are becoming home baristas, and these cups from mondays really help make the experience feel more complete. These artisanal coffee cups are great for both beginners and those with more discerning tastes. Each colorful cup comes with a cute matching saucer. And as mondays says, "If your latte art is bad, at least your cup will look good".
Visit their Facebook or Instagram and say hi, or check out their website here.
Kopinoy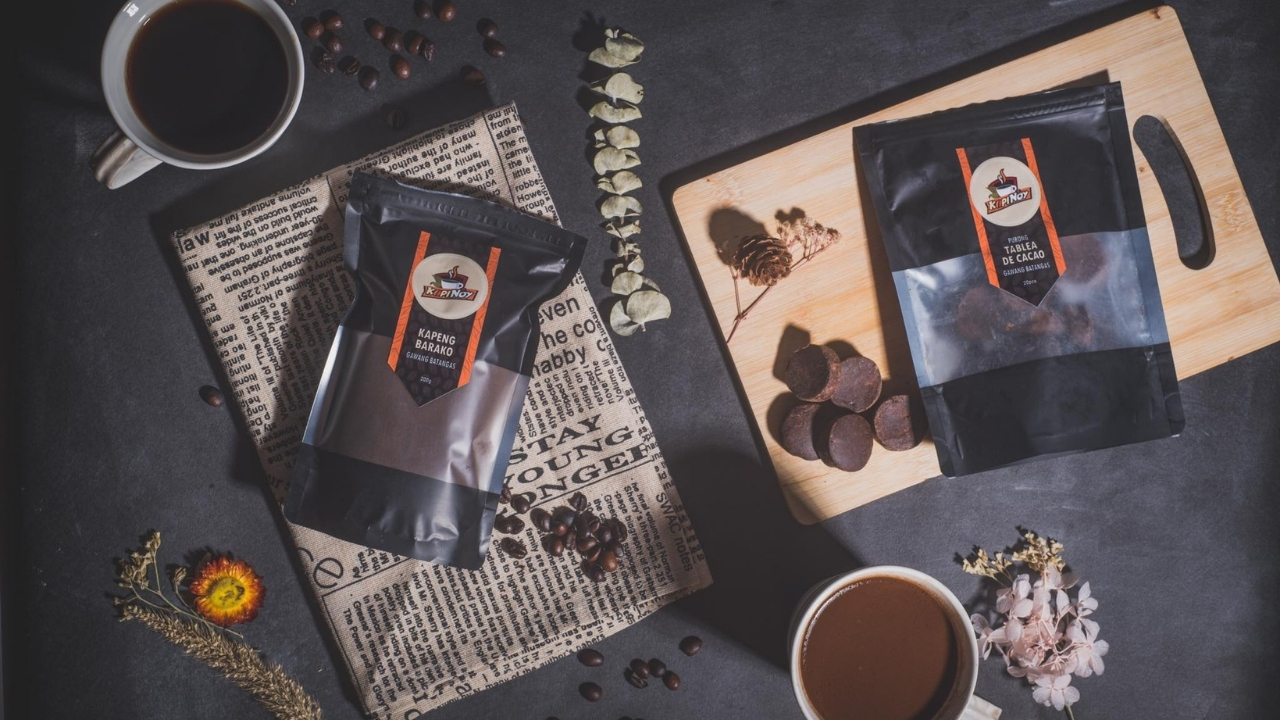 Kopinoy is a new and purely local homegrown coffee shop located at the heart of Pasig City. This business came out as an idea for local coffee lovers, students, and neighbors who crave authentic Filipino "Kapeng Barako ng Batangas" and "Chocolate Tablea". It is grounded in modern local Pinoy design, anchored by the localized concept of Tagalog "hugot lines" when you want to chill, drink coffee with wooden tables and chairs with acoustic and OPM background songs.
If you're in the area, take a detour and drop by. And yes, they also deliver. Visit them on Facebook.
Funk Trunk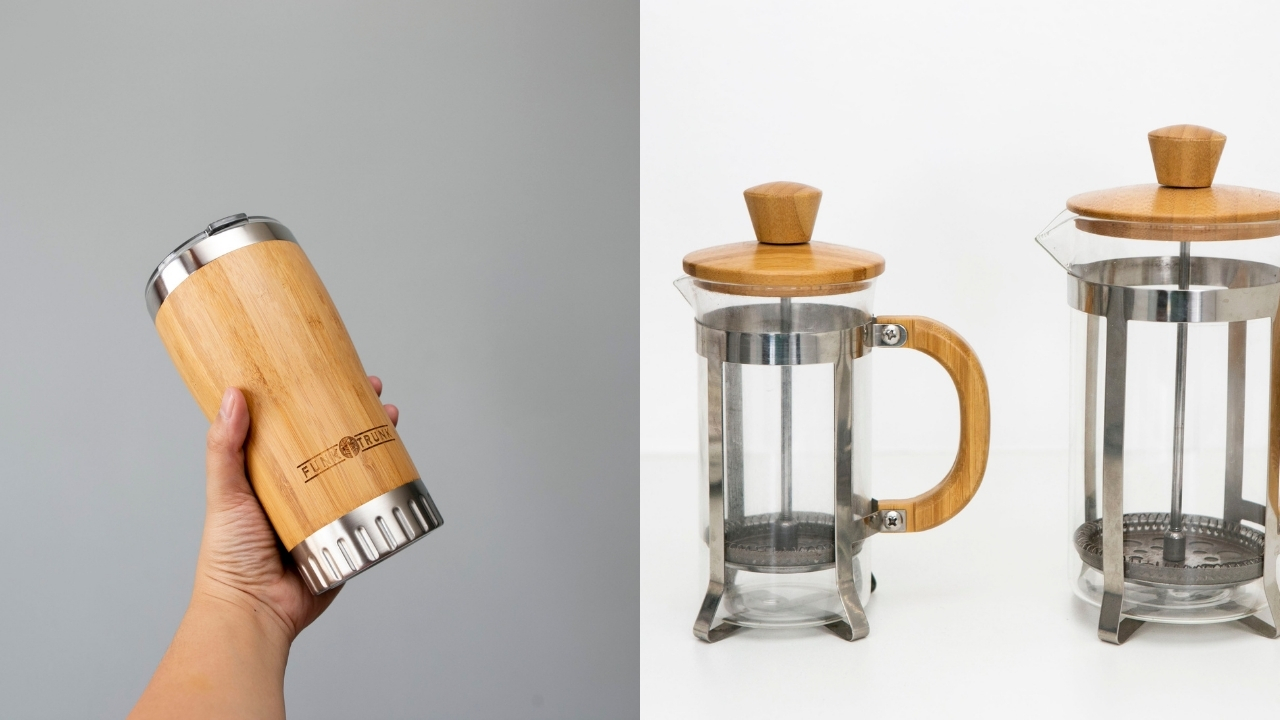 Funk Trunk has been crafting and selling different kinds of bamboo products since 2014. Although they are quite known for their bamboo sunglasses and watches, they also make coffee presses, tumblers, and coasters. The business was started by a small group of friends who have a strong passion for sustainability and living with less waste.
Find them on Instagram, or check out their website to get your hands on their coffee kits.
Kapatead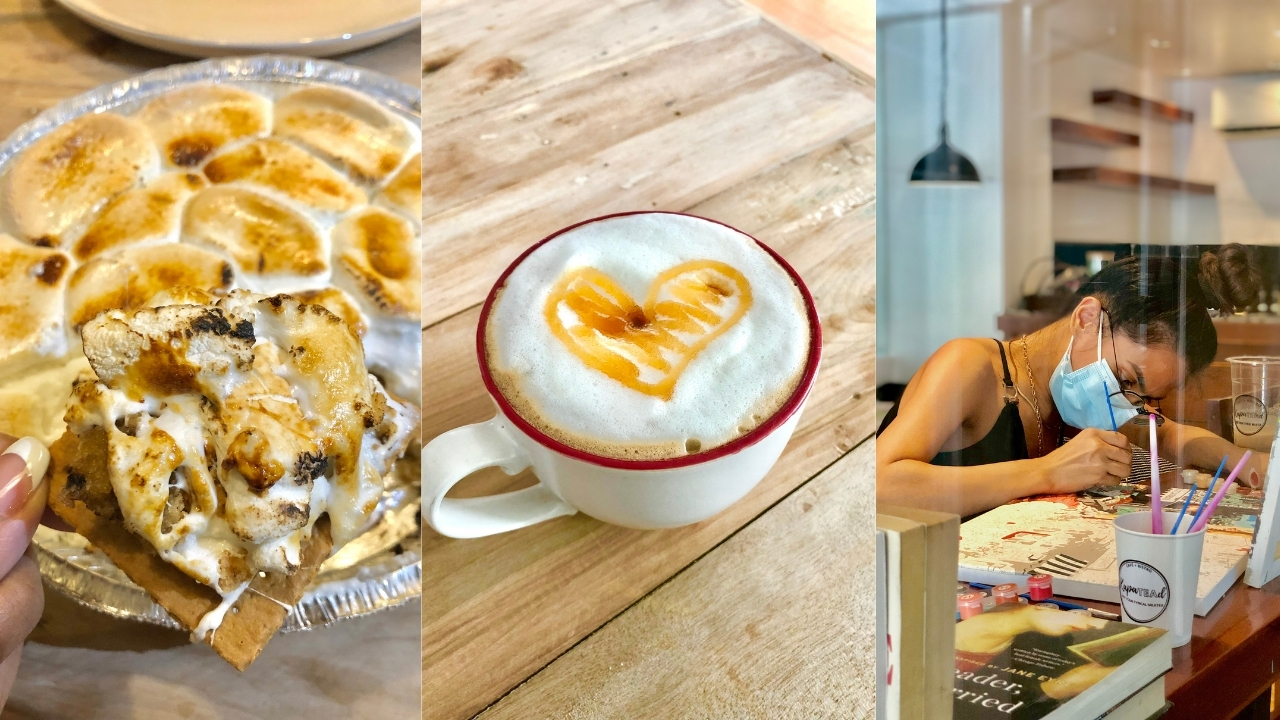 Cazel and two of her siblings struggled with all the changes that followed as the pandemic began, and as a family, decided to start a milk tea cafe. Kapatead (a play on the Filipino word kapatid which means sibling), was the product of that. Kapatead today offers milk tea that's friendly for those who are on keto or a dairy-free diet or are trying to lose weight in general. Among their other offerings are delectable desserts that pair well with coffee, like their Belgian chocolate s'mores or cinnamon rolls. They're also currently offering pumpkin spice latte.
Check out their specialties on Instagram.
The Cuitchen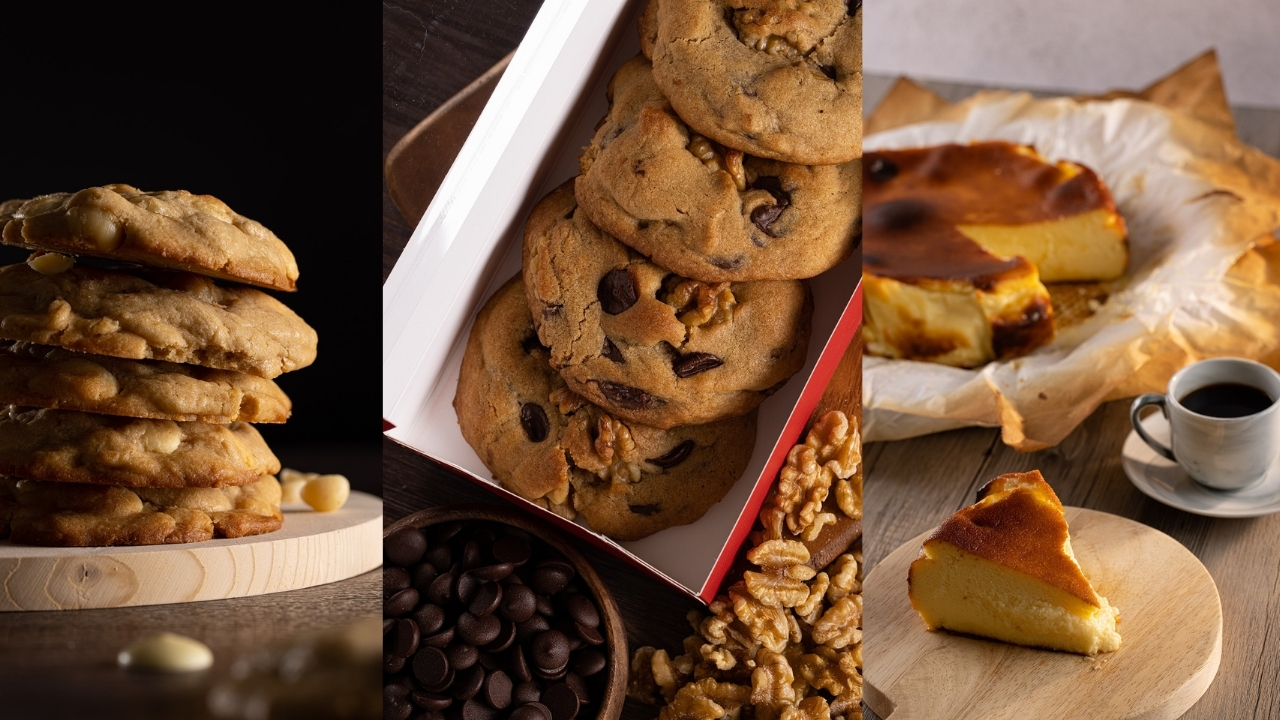 What started out as a hobby for Janlo Cui became a viable side hustle as she worked full-time in advertising. Baking was a way for Janlo to de-stress. She used to make big cookies on purpose so her kids will have a snack for the day or in case they forget to eat breakfast. As she gifted more friends and family samples of her gigantic cookies, she eventually began selling through The Cuitchen. Since the pandemic began, she's learned to make and sell other desserts, her basque burnt cheesecake is among her new specialties.
Get a taste of The Cuitchen's cookies and cheesecake here.
Cinnamoi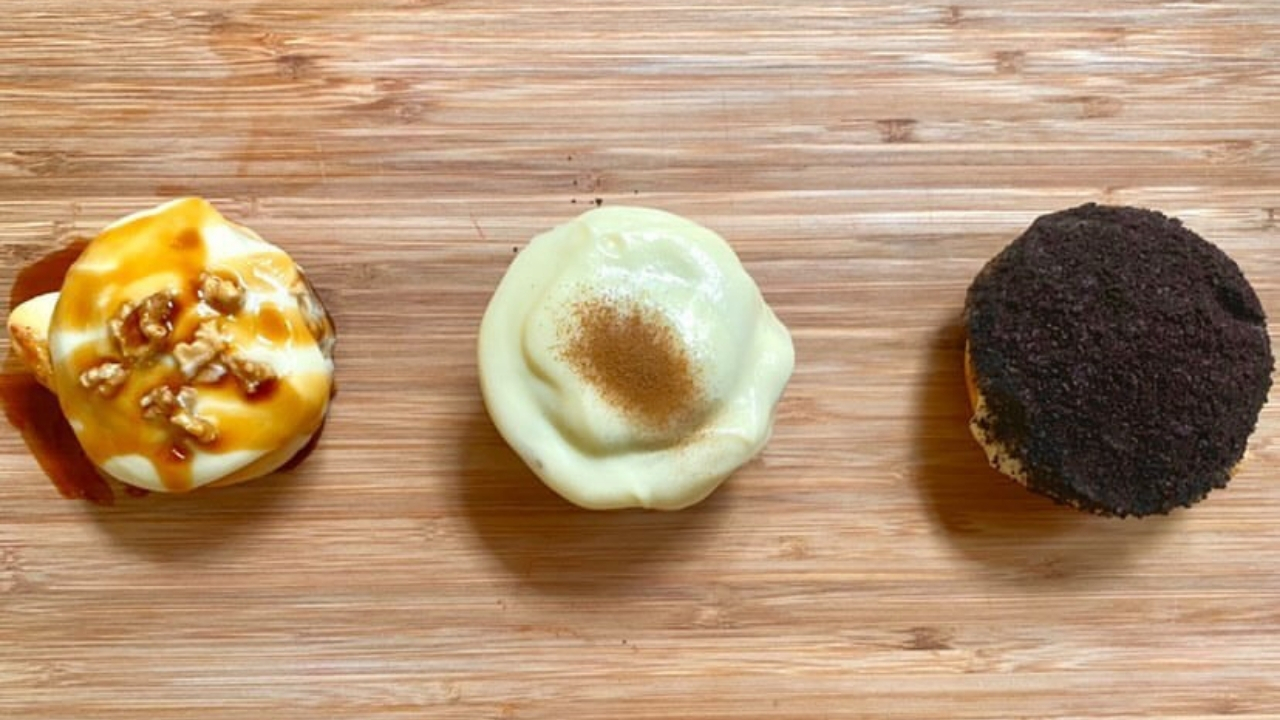 Baking was Moira Samson's way of learning something new and keeping herself from getting bored at home. On May 8, 2020, she created her first-ever batch of cinnamon rolls, which happened to be the birthday of her late grandfather who loved the dessert so much that he would have them at least once a week, filling the house with the sweet fragrance of cinnamon filling. A few months later, she took a leap of faith and started "Cinnamoi", a small business where she sells the rolls that she perfected after several trials in the kitchen. It's been more than a year since then, and she continues to create new flavors, run the business, and finish her schooling all at the same time.
Check out her different flavors including classic, oreo, and salted caramel cinnamon rolls here.
Baker on East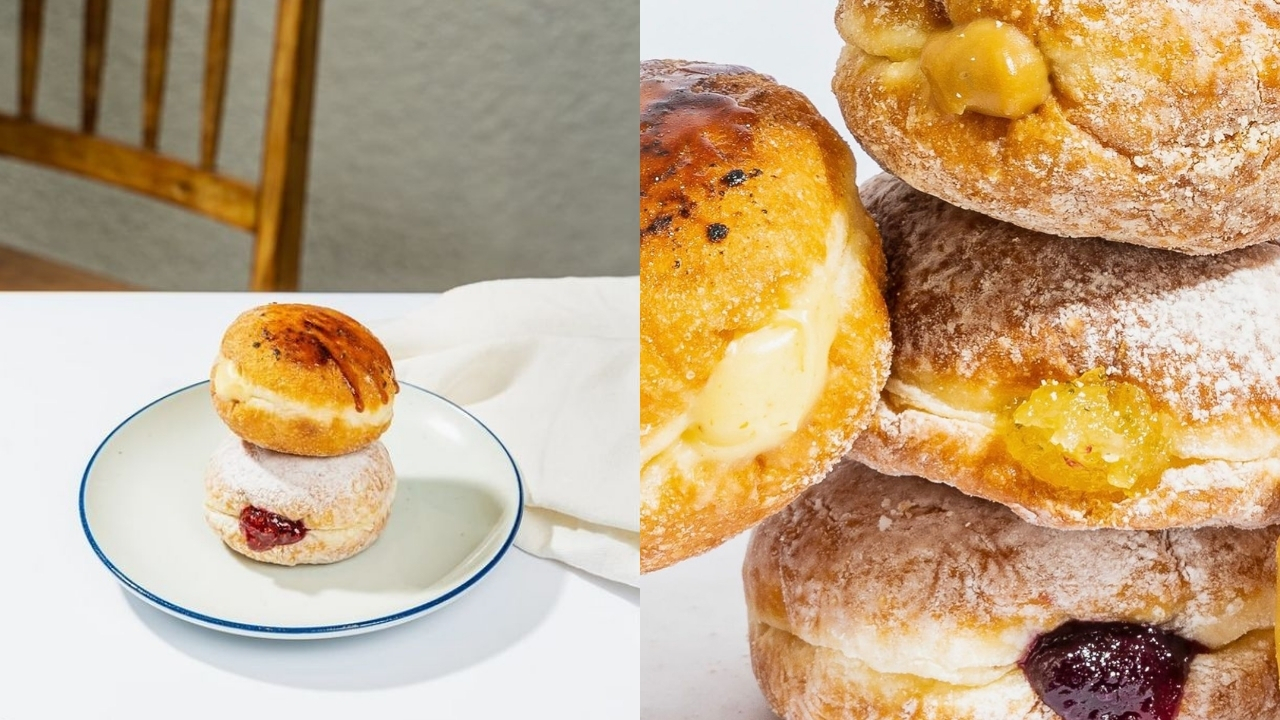 Coffee and donuts? Yes, yes, a thousand times yes.
Baker on East was started in earnest in 2017 after founder and head baker Chino Cruz left his job in lifestyle publishing when print publications started closing down. With brother Gio in tow, Chino developed a home-based baking brand focused on developing globally-inspired, locally-rooted flavors that are at once accessible and creative. BoE itself aims to be an interdisciplinary platform that blends creative artistic playfulness with the fun flavors the business is best known for.
Baker on East is purely digital. Find them here.
How about you? What coffee essentials are must-haves for you? – Rappler.com