Tax expert Mon Abrea raises red flags in the financial records of the country's biggest pandemic contracts supplier, Pharmally Pharmaceutical Corporation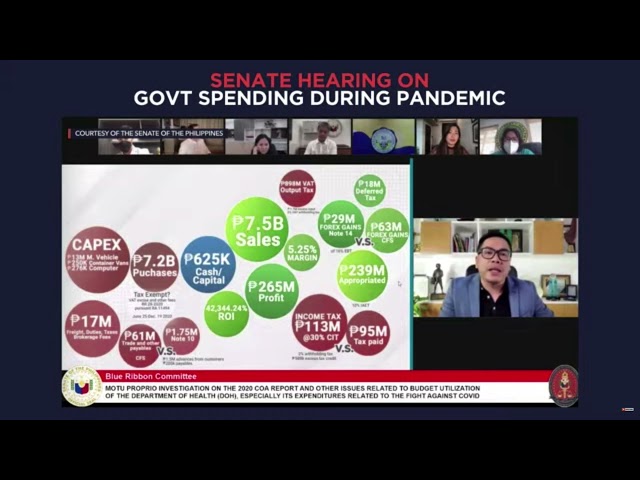 Tax expert and certified public accountant Mon Abrea said the financial records of Pharmally Pharmaceutical Corporation – the country's biggest pandemic contracts supplier – is riddled with anomalies.
Abrea was among the resource persons invited by the Senate blue ribbon committee as it resumed its investigation into questionable pandemic deals on Friday, September 10.
Abrea noted that Pharmally, which started in 2019 with a capital of only P625,000, reported an increase in assets of up to P7.2 billion in 2020. The tax expert said while it's not illegal to have that much of a year-on-year increase, it's not normal either.
Pharmally is a new firm with a small capital and whose incorporators provided non-existent addresses. The company has been linked to President Rodrigo Duterte's former economic adviser, Michael Yang.
Watch Abrea's assessment of Pharmally's financial records in this excerpt from the Senate hearing. – Rappler.com
Read the other stories from the September 10, 2021, Senate blue ribbon committee hearing: