Who among the latest major Academy Award nominees would win? These guesses are for your consideration.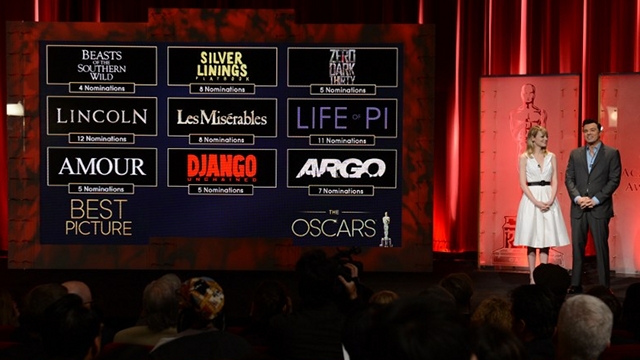 MANILA, Philippines – She got nominated! He didn't get a 'nom'! That movie deserves to be included! Why did that director get snubbed?
It's Awards Season once again, that time of the year when Hollywood gives itself a big-ass pat on the back. That means bestowing nominations and then trophies (or doorstops, as Oscar grouches would put it) upon often critically-lauded work. 
Not too far behind are gripes from fans of films or artists who will get robbed of an award or who did not even get nominated at all.
With the 85th Academy Awards nominees already announced and with the 80th Golden Globe Awards having just concluded and "predicted" some of the Oscar winners a while ago, here's a quick look at 7 sets of Academy Award nominees and a process-of-elimination wager on the possible doorstop — er, trophy — winners among them:
Best Picture: This could get presidential
As with the last 3 years following the perceived, undeserved shut-out of "The Dark Knight" in this category in 2009, there are more than 5 top-movie nominees this time.
Nine, to be exact:
"Amour"

"Argo"

"Beasts of the Southern Wild"

"Django Unchained"

"Les Misérables"

"Life of Pi"

"Lincoln"

"Silver Linings Playbook"

"Zero Dark Thirty"
For starters, who'd be the potential losers? 
While many are already gushing about it even before its local opening date of January 16, the musical adaptation "Les Misérables" has its share of critical barbs, including from unexpected sources. 
Given their too-close-for-comfort topicality plus Oscar 2013 nomination snubs for directors Ben Affleck and Kathryn Bigelow, the excellent "Argo" and "Zero Dark Thirty" would most likely be nixed by fogey Academy voters.
"Silver Linings Playbook," the latest from ever-interesting director David O. Russell, is likely to be dismissed as a romantic comedy, offbeat as it may be, so off it goes; co-producer and Oscar hoarder Harvey Weinstein be damned.
The makers of "Beasts of the Southern Wild," a harsh but poignant look at an ill-fated Louisiana-like locale, might have to content themselves with the movie's Sundance and Cannes 2012 awards. 
"Django Unchained," with its "macaroni Western" entertainment, might not endear itself to the Academy majority.
That leaves us with a shortlist trio…  
1. "Lincoln," a biopic that calls to mind one of America's favorite Presidents and, following the re-election of another favorite US prez, just might bag Oscar night's biggest prize… 
2. "Amour," a powerful drama about old age that already earned a Palme d'Or might have to make do with a Best Foreign Picture Oscar… 
3. And "Life of Pi," a visual dazzler and compelling enough adaptation of Yann Martel's bestseller (but which might remind voters of director Robert Zemeckis' less-hailed "Cast Away").
Best Actor: Hail to the chief
The contenders:
Bradley Cooper (for "Silver Linings Playbook")

Daniel Day-Lewis ("Lincoln")

Hugh Jackman ("Les Misérables")

Joaquin Phoenix ("The Master") 

Denzel Washington ("Flight") 
The temptation of torrents aside, none of the movies covered in this category have really been seen by local viewers. 
That said, here's what could happen:
"Flight," Robert Zemeckis's newest film, has been lauded and applauded, but there's not that enough buzz about Washington's troubled-pilot performance, so his Oscar for "Training Day" will have to wait for new company. 
He may be portraying a man with bipolar disorder in "Silver Linings Playbook," yet Cooper's chances of riding on the Academy's tendency for toasting to actors playing ill characters are slim. 
Jackman, who, awards or not, will likely earn a lifetime achievement Oscar in his 70s, is unlikely to be the one standing right after The Envelope is opened ― even if the Hollywood Foreign Press Association did reward him for his acting-and-singing pains. 
Phoenix would make for a nice surprise upset, and the thought of him giving a trippy speech is quite exciting, but stronger is the likelihood that the exceptional, chameleonic Day-Lewis would win his 3rd acting Oscar. 
Best Actress: Spirited newcomer vs. expert oldtimer
The Actress in a Leading Role nominees are:
Jessica Chastain ("Zero Dark Thirty")

Jennifer Lawrence ("Silver Linings Playbook")

Emmanuelle Riva ("Amour")

Quvenzhané Wallis ("Beasts of the Southern Wild") 

Naomi Watts ("The Impossible") 
First off, what's with Watts and damsel-in-distress roles? As she proves in her latest, about a family of tourists during the 2004 tsunami in Thailand, Watts sure can be terrific at acting terrified, but an Oscar plum could elude her anew until 2014, if she gets nominated for this year's Princess of Wales biopic "Diana." 
Jennifer Lawrence, a notable and outspoken actress with the chutzpah to declare acting as a "stupid" profession, may not need to write her someday-soon Oscar speech just yet. 
Golden Globe winner Chastain, already deemed the new Meryl Streep (or, following "ZDT," at least the new Jodie Foster), might prove to be a close second to the likely Oscar awardee: 85-year-old French thespian Riva. 
If I could vote, though, I'd go for the 9-year-old Wallis, who makes a stupendous and androgynous, as-if-not-acting debut via "Beasts."
Best Supporting Actor: Jonesing for the man
The Best Actor in a Supporting Role candidates are:
Alan Arkin ("Argo")

Robert De Niro ("Silver Linings Playbook")

Philip Seymour Hoffman ("The Master")

Tommy Lee Jones ("Lincoln") 

Christoph Waltz ("Django Unchained")
We can probably rule out Waltz with his fresh Golden Globe, and Arkin, both Oscar winners in this category not too long ago (Arkin notably winning over "Dreamgirls" favorite Eddie Murphy). 
Hoffman will likely not get a new Oscar either, which leaves us with the two late-60s veterans on the list. 
Perhaps his peers would hope that the 69-year-old De Niro's latest nomination is enough of a push for him to go back to doing great movies; thus the likely awarding of this Oscar to Jones, 66, which would be the man's first since earning one for 1993's "The Fugitive." 
Best Supporting Actress: Could really, really be Sally
The nominees:
Amy Adams ("The Master")

Sally Field ("Lincoln")

Anne Hathaway ("Les Misérables")

Helen Hunt ("The Sessions") 

Jacki Weaver ("Silver Linings Playbook")
Should the award go to Weaver, an Australian who had been in the little-seen "Animal Kingdom," it would be one of Oscar 2013's biggest upsets. 
Hunt, a comely presence who does not radiate much range, could quip, "I'm just thankful to be nominated." 
Hathaway, a long and fruitful career still ahead of her, gave a very good acceptance speech at the recent Golden Globes but will probably not get to give one on February 24 (US time). 
Adams, perhaps the most versatile of these 5, might have to further "master" her craft before finally bringing home the big O. 
This clears the field for what would be the 3rd Oscar for the 66-year-old Field, who might even indulge a standing-ovation audience by gushing, "You still like me, you really, really still like me."
Best Director: Make biopic, win award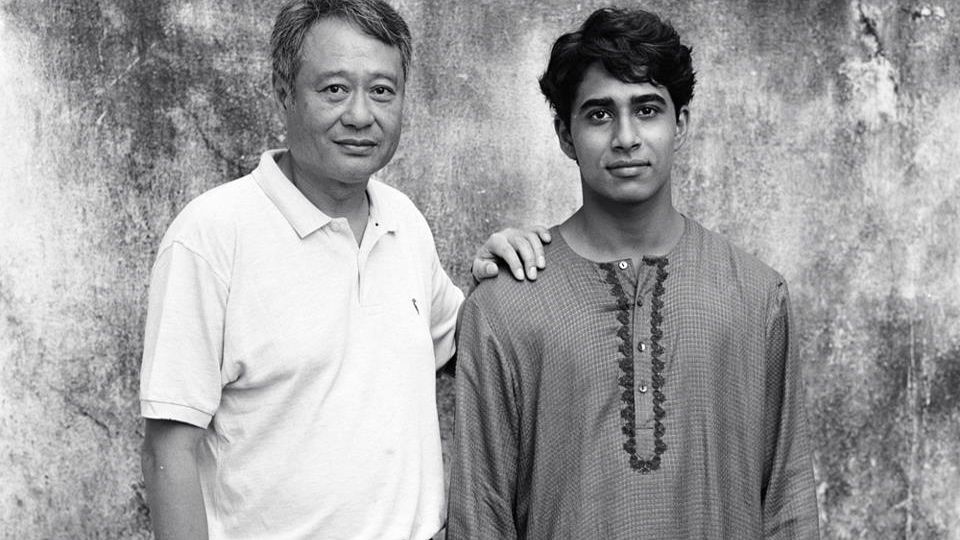 The nominees:
Michael Haneke ("Amour")

Benh Zeitlin ("Beasts of the Southern Wild")

Ang Lee ("Life of Pi")

Steven Spielberg ("Lincoln") 

David O. Russell ("Silver Linings Playbook")
The 30-year-old Zeitlin makes a compelling directorial debut with "Beasts," but his youth in age and experience should lead to better-luck-next-time consolations all around. 
Russell, whose filmography is an array of above-average delights, will likely be limited as well to applauding the eventual winner. 
Lee, who had won for a Directing Oscar for 2005's "Brokeback Mountain," is a solid 50/50 pick this time: he would not surprise, win or lose. 
The Austrian Haneke, who already has twice won Cannes' Palme d'Or on top of his varied, multilingual films, just might win the award, unless voters feel that a Best Foreign Picture nod for "Amour" would suffice. 
In other words, Spielberg, America's darling among the nominees here, just might bag his 3rd directorial Oscar.  
Best Animated Picture: Tim-Bur!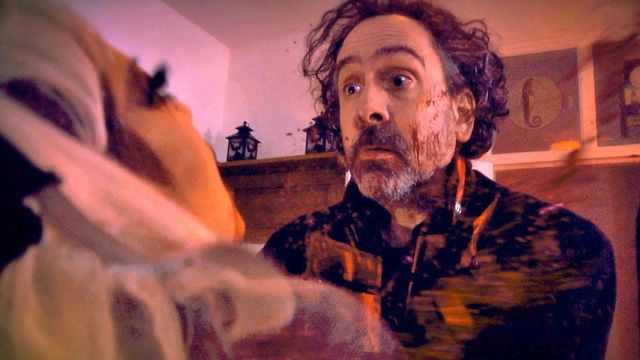 The contenders:
"Brave" 

"Frankenweenie" 

"ParaNorman" 

"The Pirates! Band of Misfits" 

"Wreck-It Ralph"
My choice: "Frankenweenie."
Tim Burton's black-and-white delight, an adaptation of his own dead-dog-resurrected short film from '84 that predated Stephen King's "Pet Sematary," is a gem that fused kid-friendly storytelling with painstaking stop-motion animation. 
Likely winner: If Academy voters feel that its vivid, computerized illustrations more than make up for, by Pixar standards, its underwhelming story, then "Brave" it is.
Do you agree with our expert's predictions? Why? Why not? Tell us by posting your comments below. (Careful with your language, please. Read our Rappler community and site use rules.) – Rappler.com
You can also read: