The anthem-powered music video features nine talented drag artists in Manila and songs from different generations
Just before Pride Month ends, Sony Music Philippines and local drag entertainment company Drag Playhouse released the Manila Drag Icons music video via YouTube on Monday, June 28.
The 10-minute video features nine of the most sought-after drag artists in Manila, as they perform different songs that have been considered as themes of empowerment and freedom by the LGBTQ+ community.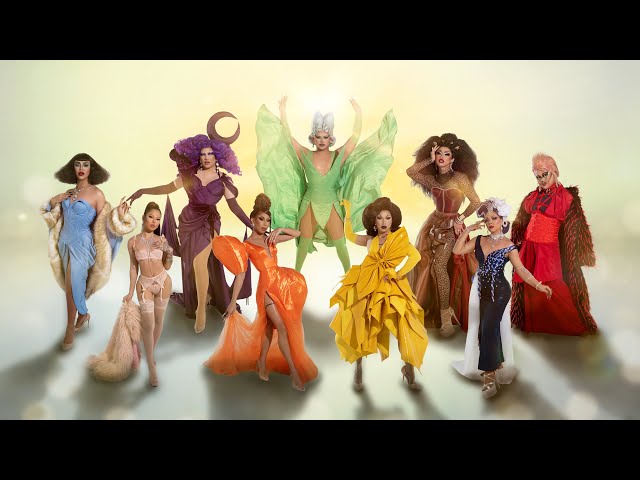 The video is the first official project of Studio628 – Drag Playhouse's creative agency – with Sony Music. It is directed and edited by Yan Abalado, with Niko Francisco serving as the director of photography.
Manila Drag Icons showcased a diverse cast of drag queens and kings, including Eva Le Queen (CEO of Drag Playhouse PH) and co-founders Marina Summers, Prince Marell, and OV Cunt. It also features Vinas Deluxe, Electrifying Amanda, Brigiding, Miss Jade So, and Alpha Venti. 
The stellar music video aims to "open up more doors for local drag artists and entertainers in the mainstream and give more opportunities for queer representation even beyond Pride Month."
The cast donned sparkly, monochromatic looks symbolizing the colors of the rainbow flag, taking inspiration from Denali of RuPaul Drag Race's Chicago Drag Excellence and the show itself.
"Filipino drag fans have long been yearning for our own version of RuPaul's Drag Race. DPH (Drag Playhouse PH) gives a taste of what Filipino drag artists are capable of if only we are given the right opportunity and platform," they stated in a press release.
"It is important for people to have something to aspire to be and believe that you can be more than what you are now," CEO Eva Le Queen also said.
Manila Drag Icons was released in celebration of Pride Month, which also coincides with the 52nd anniversary of the Stonewall Uprising.
See more from Drag Playhouse PH on Facebook and Instagram. – with reports from Angelica Burlaza/Rappler.com
Angelica Burlaza is a Rappler intern.