This is AI generated summarization, which may have errors. For context, always refer to the full article.
Former Lucban mayor Moises Villaseñor is found guilty of grave misconduct and serious dishonesty over illegal water connections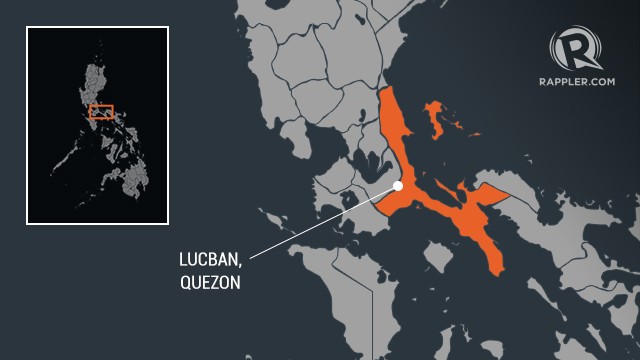 QUEZON, Philippines – The Office of the Ombudsman for Luzon has ordered the disqualification of former Lucban mayor Moises B. Villaseñor after he was found guilty of grave misconduct and serious dishonesty.
According to an 8-page decision signed by Graft Investigation and Prosecution Officer I Elbert Bunagan, Villaseñor has been perpetually disqualified from holding public office. He was also imposed the accessory penalty of forfeiture of retirement benefits.
Villaseñor, currently the barangay captain of Barangay Samil, is running for mayor of Lucban under PDP-Laban. He will be contesting the second term bid of incumbent mayor Celso Olivier Dator, who is running under the Nationalist People's Coalition.
In August 2014, Dator and several officials of the Apolinario Dela Cruz Waterworks System filed a complaint against Villaseñor after discovering that two unmetered water pipelines at the SAKA (Samil, Ayuti, Kalyaat, Abang) intake box in Barangay Samil were connected to the ex-mayor's house.
These pipelines were installed when Villaseñor was still the municipal mayor in 2008, which was in violation of the Municipal Water Code, or Kautusang Bayan Blg. 2005-06, as amended by Kautusang Bayan Blg. 2012-09.
A follow-up inspection on September 2014 was also conducted, where "undocumented and unauthorized water pipelines illegally installed in the public water intake box" were discovered, "exclusively serving the property (Villasenor's house)."
In a supplemental complaint affidavit filed by Dator, the estimated bill from the illegal pipeline connection amounted to P 1,702,138.21, which represented 5 years of unpaid bills plus an additional 25% penalty fee.
Images sourced from the Facebook account of Olivier Dator. 
In November 2014, Villaseñor was directed by the Office of the Ombudsman to submit his counter affidavit. However, the former mayor failed to comply despite a granted motion for time extension. This led for the case to be deemed submitted for resolution.
Despite the order from the Ombudsman, Villaseñor's camp has insisted that the former mayor can still run in the upcoming May elections, citing the certification of the Commission on Elections listing him as a bona fide candidate in the municipality. – Rappler.com
Archiebald Capila is one of Rappler's Movers in Quezon province.