Lawyer Vic Rodriguez says the Manila City Prosecutor's Office 'downplayed the admissions on the unauthorized change' in the election server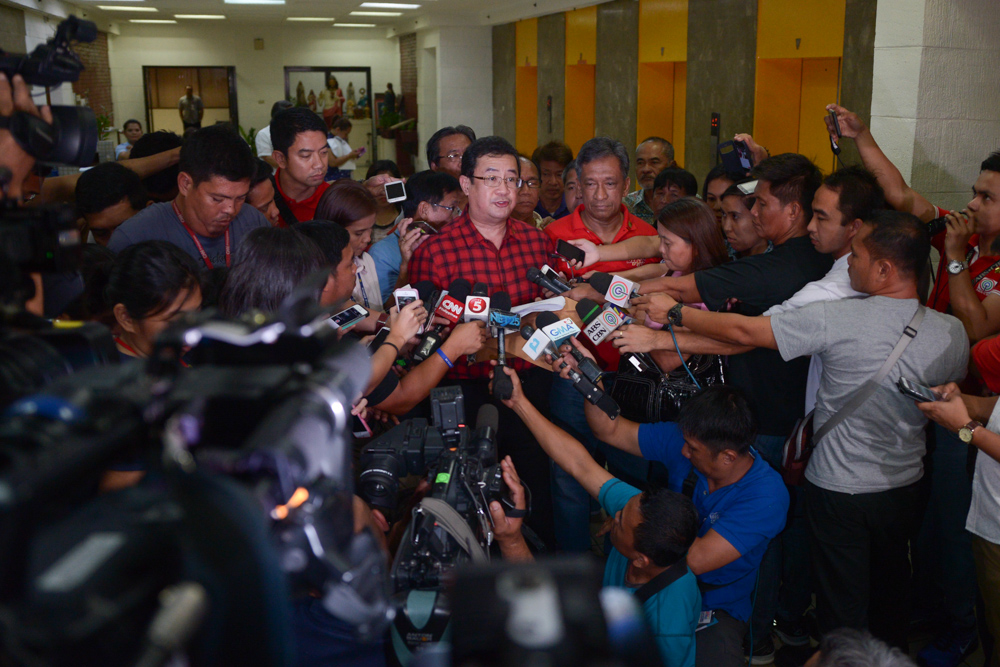 MANILA, Philippines – The camp of defeated vice presidential candidate Ferdinand Marcos Jr plans to elevate to the justice department their complaint against the Commission on Elections (Comelec) and Smartmatic over the hash code issue after a prosecutor's office dismissed it.
Marcos' lawyer Vic Rodriguez said on Thursday, November 3, that the Manila Prosecutor's Office "downplayed the admissions on the unauthorized change" in the automated election system (AES) during the digital transmission of votes right after the May polls.
"For us, the issue of the complaint was simple," Rodriguez said in a statement.
"With the admissions coming from Comelec officials, including Chairman Andres Bautista himself, that no authority was given to change the script on the night of the elections, it would have been an easy decision for the Manila Prosecutor's Office to make a finding of probable cause to charge the respondents with the violation of the cybercrime law," he explained.
The Marcos camp, led by campaign advisor and former Abakada representative Jonathan dela Cruz, filed a complaint last May, following the erosion of Marcos' lead over his top rival, Vice President Leni Robredo. They pointed to the unauthorized change in the AES as the reason behind the sudden surge in Robredo's votes.
The Comelec rejected that claim, saying the change was just "cosmetic" in nature – to fix the names appearing with "?" to "ñ".
The City Prosecutor, in a resolution dated September 28, dismissed Marcos' complaint, citing lack of merit and insufficiency of evidence.
The resolution, signed by City Prosecutor Edward Togonon, said only one of the 7 respondents, Smartmatic project manager Marlon Garcia, changed the script in the election server.
It also said that Garcia cannot be held criminally liable since he only intended to "correct an abnormality in the spelling of the names of certain candidates." – Rappler.com