Senate President Aquilino Pimentel III says drones must be regulated because they could also be used to violate people's rights, especially the right to privacy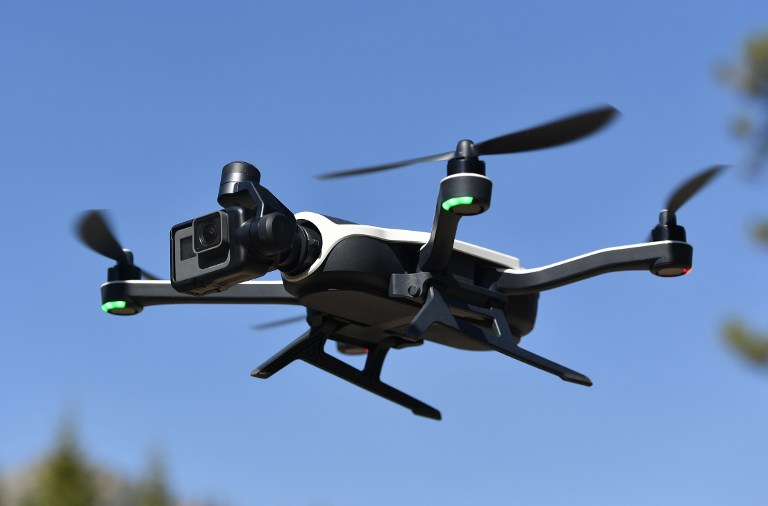 MANILA, Philippines – Congress is seeking the passage of a bill that aims to regulate the use of drones to "safeguard" public safety.
Senate President Aquilino Pimentel filed Senate Bill No. 1723 early this month. Under SB 1723, a drone is defined as an "unmanned aerial vehicle (UAV) or any component of an unmanned aerial system (UAS) that has no pilot and is controlled by an operator on the ground."
Pimentel said it must be regulated because the same drones used for recreational and commercial purposes might also be used to violate people's rights, especially the right to privacy.
Under the bill, all drone owners, whether using the equipment for "hobbyist or commercial use," are required to periodically register their drones with the Civil Aviation Authority of the Philippines.
The owner shall then request for a permit to operate and would be granted such if proven that he or she:
Is qualified for a radio operator's certificate of proficiency
Has been awarded a passing rating in an aviation license theory examination
Has completed a training course in the operation of the type of drone that will be operated
Has at least 5 hours of experience in operating drones outside of controlled airspace
Has valid insurance over the drone
Has not incurred any violations for drone ownership in the past 5 years before application
The bill also seeks to authorize the CAAP to regularly update and publish safety regulations on drone usage, which includes the following:
Drones must be clearly marked with the name, contact number, and address of the owner
Drones shall not be used as a means to violate constitutional rights, such as right to privacy
A prohibition on flying drones above 400 feet and near other aircraft, particularly near airports
Operation should only be done during daylight and in good weather, among others.
Violations
If passed into law, owners who fail to register their drones shall face confiscation of equipment.
Operating a drone for commercial purposes without permit shall also result in confiscation and a fine between P50,000 and P100,000.
Any violator of CAAP's general safety rules shall be fined between P100,000 and P500,000, on top of possible civil and criminal charges.
The measure is now pending with the Senate committee on trade, commerce, and entrepreneurship.
Counterpart measures have been filed in the House of Representatives but are also still at the committee level, specifically the House committee on transportation. – Rappler.com