The President has spoken to at least 3 police officials as he wraps up the 'vetting' of contenders for the top PNP post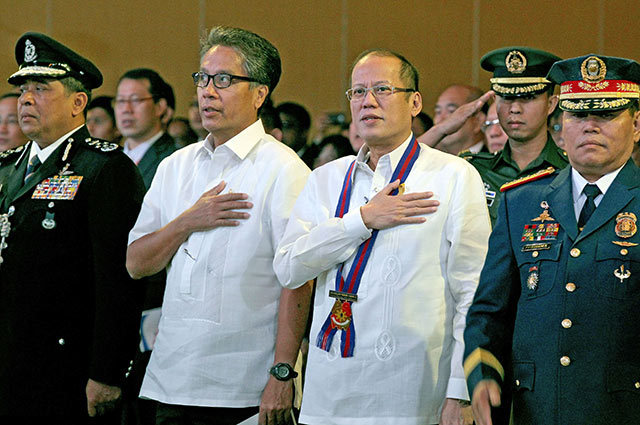 MANILA, Philippines (UPDATED) – Is it down to 3?
After 7 months without an acting or full-time chief, the 150,000-strong Philippine National Police (PNP) will finally have a new head in the coming days or few weeks, according to top government sources.
Although officials have refused to publicly name the officers being considered for the top post, several sources have confirmed to Rappler that Aquino had met with at least 3 police officials: Director Ricardo Marquez, who currently heads the Directorate for Operations; Deputy Chief for Operations Deputy Director General Marcelo Garbo Jr.; and Chief of Directorial Staff Director Danilo Constantino.
Sources privy to the President's interviews with PNP chief contenders said the individual sessions lasted between 30 minutes to more than an hour. 
Garbo was first to be interviewed, sometime in March.
Marquez and Constantino were interviewed the 3rd week of June – on the same day but in separate sessions. Present during the meetings were Interior Secretary Manuel Roxas II, sources said.
Asked by reporters when Malacañang would be announcing a new PNP chief, Roxas said the President is almost done with the process of vetting PNP chief candidates.
The President himself, however, did not explicitly tell the police officials that the meetings were part of his vetting process. The interviews took place inside the President's office in Malacañang, said one source.
"Nagtatanong siya sa iba pang mga tao na naka-trabaho nitong mga opisyal na ito para mas lalong malaman ang kalidad ng kanilang liderato, yung track record nila. So sa palagay ko sa darating na mga araw ay matatapos ang prosesong ito," Roxas told reporters on the sidelines of "Project Safe Kami" in Caloocan City on Wednesday, June 24.
(He's asking other people who have worked with these officials so he knows and understands the kind of leadership they have to offer and their track records. I believe that this process will end in the next few days.)
According sources privy to the meetings, Aquino tasked both Constantino and Marquez to prepare position papers – on recurring PNP issues and the 2016 elections. 
The PNP has been without a full-time chief since December 2014, when its chief then, Director General Alan Purisima was suspended for 6 months by the Ombudsman over his alleged involvement in a dubious deal between the PNP's Firearms and Explosives Office (FEO) and courier company Werfast.
A little over 2 months after his suspension, Purisima eventually resigned as PNP chief in the aftermath of "Oplan Exodus," a bloody operation which claimed the lives of more than 60, including 44 of the PNP's elite cops. Purisima was discovered to have been a key personality in the operation despite his suspension.
The 2016 factor
Asked why it was taking the President so long to vet – and eventually pick – a new PNP chief, Roxas emphasized the "changing" nature of the PNP's work.
"[The] leadership qualities that are being required by the times, nagbabago rin kaya maingat ang Pangulo at sinisiguro niya na kung sino man [ang italaga] ay may kakayahan at may karanasan para ipatupad ang mandato ng PNP," he said.
([The] leadership qualities that are being required by the times, these change too so the President is careful in making sure that whoever he appoints has the capability and experience to fulfil the mandate of the PNP.)
But there's one "qualification" that easily narrows down the list of potential PNP chiefs: his term should extend beyond the President's own and therefore would still be chief during the presidential elections in May 2016.
"Kung sino man ang italaga bilang chief PNP ay papasok sa isang maselang panahon… [kaya] di naman niya gusto na magreretiro bago pa ang halalan… So isa sa mga katangian o isa sa mga qualifications na hinahanap ng pangulo ay yung sufficient time before retirement na kung ngayon siya itatalaga, siya magplaplano, siya mag-eexecute, siya magpeperform, hangga't sa halalan," said Roxas.
(Whoever is appointed PNP chief will come in during a crucial time, and that's why the President does not want to appoint someone who will retire before the elections. That's one of the qualifications the President wants, for the next PNP chief to have sufficient time before retirement wherein if he's appointed now, he will plan, execute and perform until the elections.)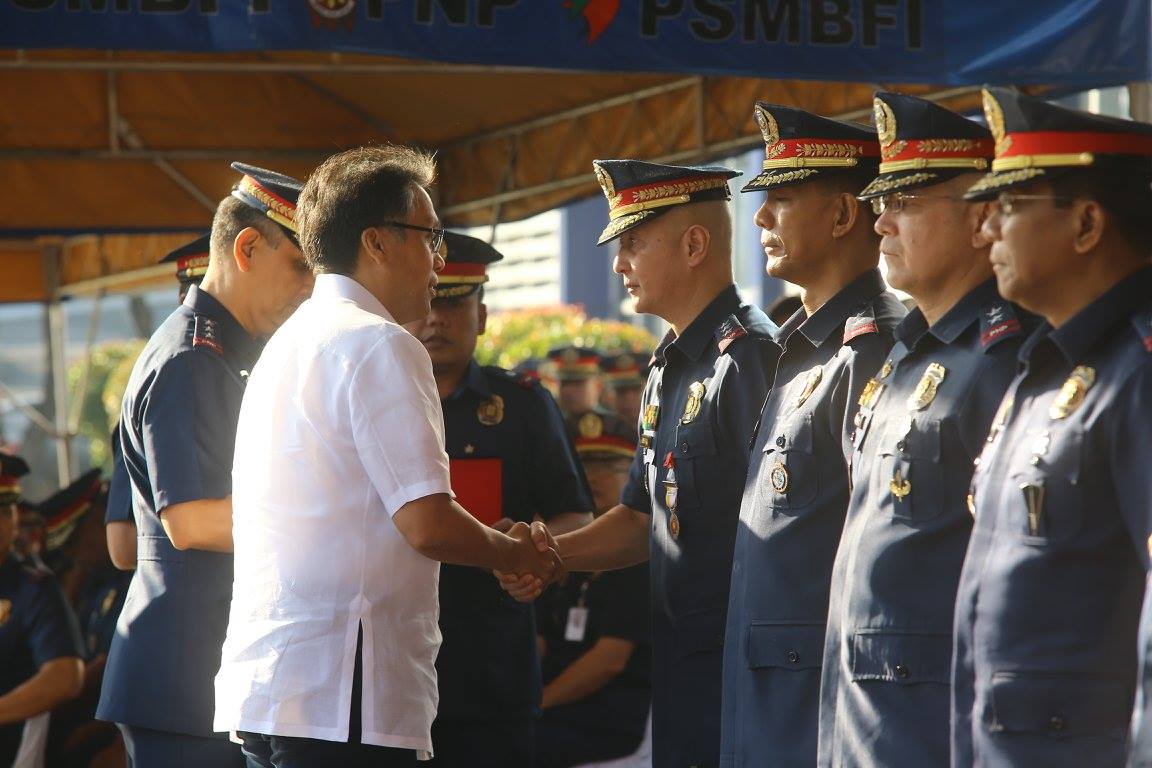 That qualification immediately puts out of contention the PNP's most senior officials: current PNP officer-in-charge Deputy Director General Leonardo Espina and Garbo.
Espina retires in July 2015 while Garbo is set to retire in February 2016.
Marquez, who belongs to the Philippine Military Academy (PMA) Class of 1982, is not set to retire until August 2016 or almost 3 months after the May elections.
The two-star general was tasked to head the PNP's preparations for Pope Francis' visit in January 2015. He is also on top of the police force's preparations for the Asia Pacific Economic Cooperation (APEC) meetings set in the country.
Constantino, meanwhile, will not be retiring until July 2016. The former Directorate for Police Community Relations chief also belongs to PMA Class of 1982.
Both fit the President's apparent checklist of requirements: he wants someone who is experienced, known to have a good track record, and whose retirement will come after the coming 2016 presidential elections.
What about Petrasanta?
There is one name that is noticeably absent from the list of those interviewed by the President: Chief Superintendent Raul Petrasanta.
Officials – those based in Camp Crame and those in government – had assumed Petrasanta had the post in the bag, given his close ties not only to the President but to the Aquino family.
Petrasanta, dubbed "PNP chief-in-waiting" by some, was a member of the Presidential Security Group (PSG) during the term of the President's mother, former president Cory Aquino.
It was widely believed that Petrasanta was being groomed for the post of PNP chief – that is, until he was preventively suspended by the Office of the Ombudsman over his alleged involved in the sale of some 1,004 AK-47s to communist rebels and his supposed role in the Werfast deal. 
Petrasanta, like Marquez and Constantino, is set to retire after the May 2016 elections – in June 2017. But that might not matter anymore. 
On June 30, the Ombudsman announced the dismissal of Purisima, Petrasanta and several other police officials over the controversial Werfast deal. 
Petrasanta insists his dismissal is linked to his being a presumed shoo-in for PNP chief. He says it was orchestrated by a Malacañang "power bloc" who want to rig the 2016 elections. 
The one-star police general has since appealed his dismissal – which is immediately executory – before the Court of Appeals. 
Roxas speaking to reporters in Lanao del Norte on Saturday, July 4, neither confirmed nor denied Petrasanta's claims. The interior secretary, did however, insist that promotions and appointments in the police force are "merit-based" and not political decisions. 
"Nakikita natin na yung mga nagdedeliver by lowering crime, by performing their duties ay siyang nabibigyan ng chance for promotions and new tasks. So kung ano man itong mga pananaw ng iba, that's their right," said Roxas. 
(Those who deliver by lowerring crime, performing their duties get the chance for promotions and new tasks. If other people have different views, that's their right.) 
Friends and family links
The President's personal ties to his last PNP chief appointee became highly controversial in the wake of the bloody Mamasapano clash. Despite his suspension, Purisima was sitting in briefings with the President and even relayed information directly to Aquino the morning of the clash.
Recurring reports of Petrasanta as a shoo-in for PNP chief prompted Senator Ferdinand Marcos Jr. to issue a statement Wednesday, calling on the President to "not just look under his nose and go beyond friendship in choosing the next chief of the PNP."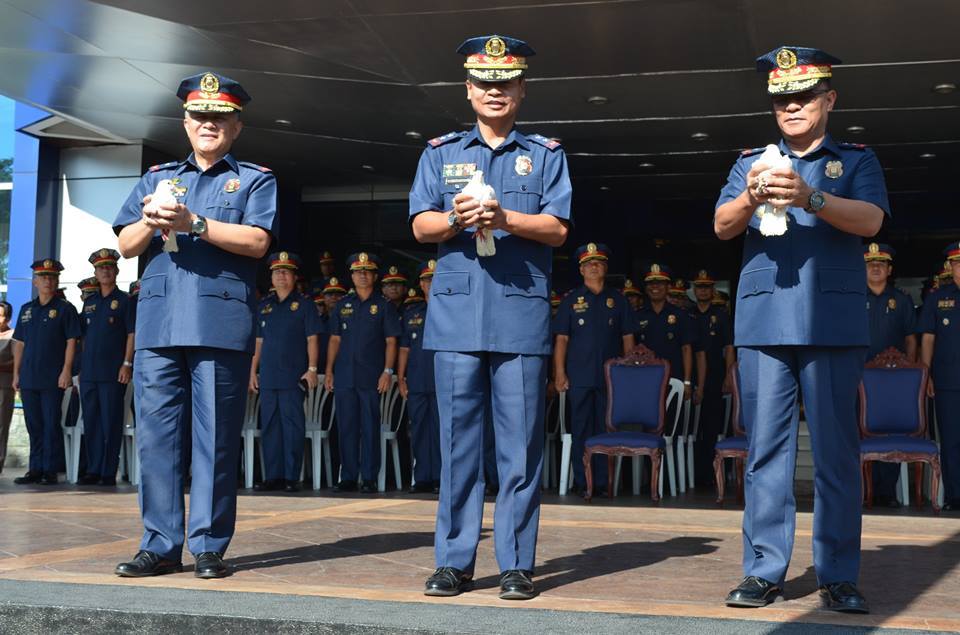 The senator in particular highlighted 3 apparent contenders for the top post: Garbo, who Marcos said is "supported" by Roxas; Petrasanta, who has the backing of House Speaker and Liberal Party chairman Feliciano Belmonte; and Criminal Investigation and Detection Group chief Director Benjamin Magalong who has ties with former senator and Aquino Cabinet Secretary Panfilo Lacson.
Speaking to reporters on Wednesday, Roxas said he "did not understand" Marcos' concerns.
"Hindi ko maunawaan masyado yung sinasabi ni Senator Marcos dahil halimbawa, in my case, SILG ako, katrabaho ko lahat ng opisyal. So sino pa ang mag-qua-qualify under those terms?" Roxas said.
(I don't understand what Senator Marcos is saying because for instance, in my case, I'm the Secretary of Interior and Local Government, I work with all police officials. So who else will qualify under [Marcos'] terms?)
Roxas added that his recommendations to the President are based on his own experience in working with the so-called PNP chief candidates.
"Otherwise, it would be an uninformed opinion. What makes that different from hearsay?" he said.
Aquino had said in a previous interview that the "abundance" of mudslinging in Camp Crame made the vetting process for a new PNP chief especially important but taxing. – Rappler.com