The Oriental Mindoro oil spill has affected nearly 142,000 individuals, says the Department of Social Welfare and Development
MANILA, Philippines – The Philippine government has distributed at least P20 million in cash aid to residents affected by the oil spill in Oriental Mindoro, according to data released by the Department of Social Welfare and Development (DSWD) on Tuesday, March 14.
About 31,392 families, or 141,988 individuals, have been affected by the oil spill in Mimaropa and the Western Visayas regions, the DSWD's latest figures showed.
The social welfare department said in a statement that their agency provided cash aid of P18,842,150, while P321,215 came from local government units, P464,940 from nongovernmental organizations, and P755,780 from private individuals and businesses.
They also distributed family food packs for 21,152 families in Oriental Mindoro and 6,600 in Antique.
The DSWD started its cash-for-work program for oil residents affected by the oil spill last Friday, March 10. (READ: DSWD unveils cash-for-work program for Oriental Mindoro oil spill cleaners)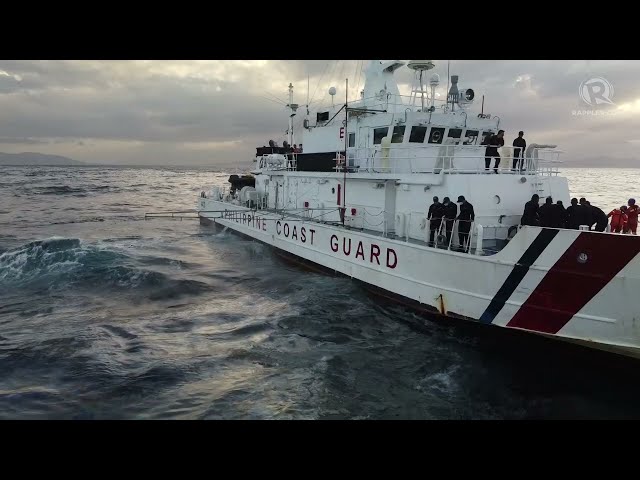 A total of 70 fisherfolk were deployed in Barangay Batuhan, Pola, Oriental Mindoro so far, to collect available materials that will be used in making the improvised spill booms and oil absorbent.
Each beneficiary will receive the minimum wage for helping with the oil spill for 15 days.
The oil spill is classified as a Tier 2 spill, according to the Philippine Coast Guard. This means that the spill is larger in magnitude and requires a response from the government.
Although the Philippine government has not elevated its response to a Tier 3 spill, foreign coast guards and experts have already expressed desire to help.
Authorities are still racing to contain the spill after it was determined that the tanker was carrying 800,000 liters of industrial oil when it capsized off the coast of Naujan, Oriental Mindoro, on February 28.
MT Princess Empress then submerged two days after, according to the PCG. – Rappler.com