Advocates for clean elections also say that the new Comelec chairperson must have a clear track record and leadership skills that can inspire a bureaucracy
President Rodrigo Duterte should pick an election body chief who is independent and does not have political colors, a poll watchdog and a former Commission on Elections (Comelec) commissioner asserted.
The statements come as retiring Comelec chairman Sheriff Abas is set to relinquish his seat in February 2022, just three months away from the national elections, which would determine Duterte's successor in Malacañang.
"That person must be independent, because that is a critical consideration in giving credibility to the [election] process," former Comelec commissioner Luie Guia told Rappler in a phone interview on Friday, October 22.
"Not only should he not have any political party, he should not be associated with any political contestant," Guia added.
Poll watchdog Kontra Daya echoed Guia, noting that the Comelec is one of the several commissions that should maintain its quasi-judicial function under the 1987 Constitution.
"It is said that the 2022 elections are a make-or-break situation insofar as the country's democracy and other institutions for preserving our basic freedoms would be concerned," Kontra Daya convenor Danilo Arao said.
"While commissioners are appointed by the President, the latter should have more prudence and should be very careful in selecting candidates," he added.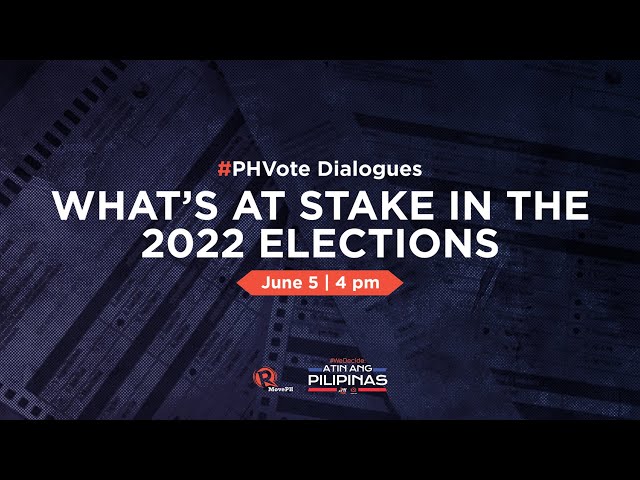 Why does this matter?
Duterte and Malacañang have remained silent not only about the next Comelec chief but also about the one vacancy in the seven-member commission for around a year now.
An online report earlier Friday, however, claimed that National Transmission Corporation President Melvin Matibag is being eyed by Duterte for the chairmanship.
Matibag, who is secretary-general of ruling party PDP-Laban, denied hearing the supposed rumors.
"I don't have any knowledge of that," Matibag told reporters on Friday.
One Comelec commissioner whom Rappler reached out to said the rumor had not reached the en banc.
"The Commissioner has not heard that rumor until now," said an office staff of the poll body executive who declined to be named.
What will the Comelec en banc look like in 2022?
Aside from Abas, commissioners Rowena Guanzon and Antonio Kho Jr. are scheduled to end their terms by February 2022. Abas and Guanzon are the only remaining appointees of the late former president Benigno Aquino III in the en banc.
In April, Comelec spokesperson James Jimenez already downplayed fears in connection with the en banc being filled with Duterte appointees come election day.
He pointed out that during the 2016 elections, all Comelec commissioners were appointed by Aquino.
If all four vacancies are filled by election day in 2022, it would mean more than half of the en banc have less than a year of experience as commissioners by that time.
In an ambush interview with Rappler on October 4, Comelec Commissioner Marlon Casquejo downplayed concerns that the number of new appointees in the en banc by early 2022 would have a massive impact on election preparations.
"Our preparations [for the elections] will be almost complete by February next year," Casquejo said.
"Although when it comes to raffling of cases, kukulangin talaga kami (we would be short of members)," he added.
Casquejo had said the en banc was expecting the last vacancy to be filled out by "this October or November."
'Competent leader'
Aside from independence, Kontra Daya pointed out that competency should not be overlooked when picking the next poll body chief.
"For Comelec, they should have a clear track record either in election lawyering or advocacy for clean and honest elections," Arao said.
"In the context of the automated election system, you need more IT professionals, you need more election champions," he added.
Guia, meanwhile, underscored the importance of leadership skills, especially in managing an ever-important institution.
"Running an election is like running the biggest project that involves millions of moving parts with a definite timeline," he said. "You need a leader who can inspire election workers and a whole bureaucracy." – with a report from Bea Cupin/Rappler.com