This is AI generated summarization, which may have errors. For context, always refer to the full article.
(3rd UPDATE) Former president Benigno Aquino III had been suffering from various illnesses since 2019. He died of renal disease secondary to diabetes.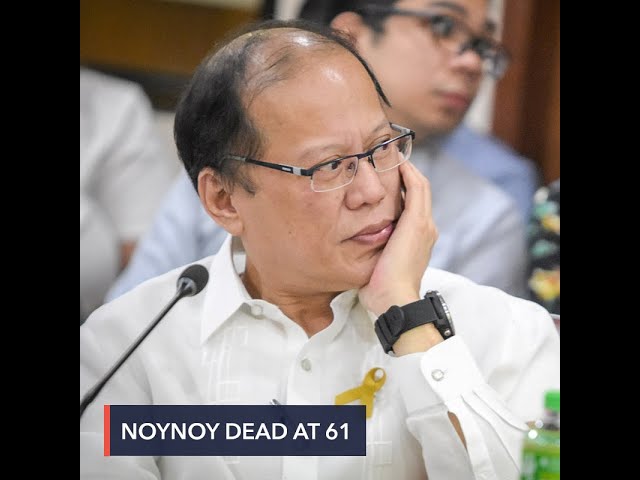 Former president Benigno "Noynoy" Aquino III has died at the age of 61, his family confirmed on Thursday, June 24.
His sister, Pinky Aquino-Abellada, confirmed Aquino's death in a statement she read at Heritage Park on Thursday afternoon. Abellada, who was with other members of the Aquino family, said that Aquino died peacefully in his sleep at 6:30 am that day.
The cause of death, she added, was renal disease secondary to diabetes.
Aquino had been suffering from various illnesses since 2019. He had been undergoing dialysis for at least three months and had recently undergone a heart operation.
Aquino, the only son of democracy icons former senator Benigno "Ninoy" Aquino Jr. and former president Corazon Aquino, first entered politics as congressional representative of the 2nd District of Tarlac. After serving the maximum three consecutive terms, he made a successful bid for the Senate and served as senator from 2007 to 2010.
He was elected as the Philippines' 15th – and its first bachelor – president in 2010, at the age of 50.
Aquino was supposed to be the vice presidential candidate of former senator Manuel Roxas II in the 2010 elections but they were compelled to switch places following a public clamor after the death of Cory Aquino in September 2009.
Legacy
Aquino would be remembered as the Philippine leader who brought China to court. Under Aquino as the chief architect of Philippine foreign policy, the Philippines filed an arbitration case against China over the West Philippine Sea on January 22, 2013. It won the case in July 2016, in the first month of the Duterte presidency.
He also revived the peace process in Mindanao, which paved the way for the preliminary peace agreement with the Moro Islamic Liberation Front (MILF) that culminated in the creation of the Bangsamoro Autonomous Region in Muslim Mindanao (BARMM) under the Duterte administration.
Aquino's economic legacy lay in finally allowing the private sector to flourish while planting the seeds for future generations to enjoy. In the first quarter of 2016 – months before the end of his term – the Philippines again pulled a feat as it was crowned the fastest growing in Asia with a 6.9% growth. (READ: Beyond the numbers: How Aquino fueled the economy)
Aquino remained a largely popular leader for the most part of his presidency – until the Mamasapano incident on January 25, 2015, where 44 elite cops were killed in an operation that targetted terrorists Abdulbasit Usman and Malaysian bomb maker Zulkifli Abdhir, better known as "Marwan." Despite this, his final public grade was "very good," according to pollster Social Weather Stations.
One criticism of Aquino was that he lacked "empathy" – which was observed as glaring in the aftermath of Mamasapano, which further stoked public anger – but he had said that he would rather take action and solve problems, behind the scenes, than do stunts like forcing tears in public.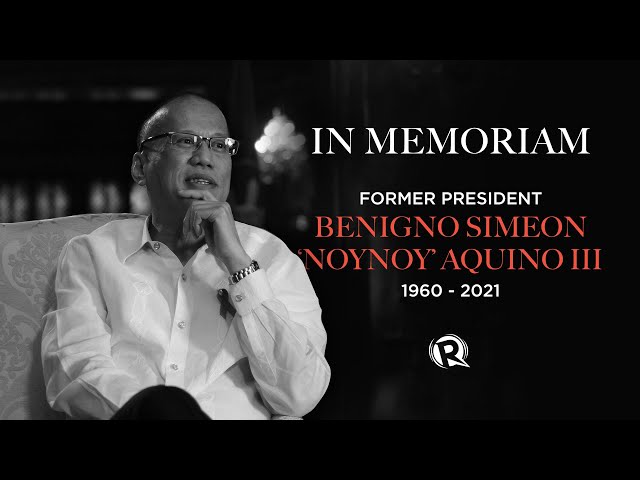 In his exit interview with Rappler CEO Maria Ressa on June 7, 2016, Aquino said: "I hope I presented the best face of the Philippines: our causes are legitimate, and we're a worthwhile partner. We really are sincere when we say that when we look at you, we want growth, not on a one-sided basis, but on a multi-dimensional basis for all parties concerned." (READ: Aquino: Crucible of leadership)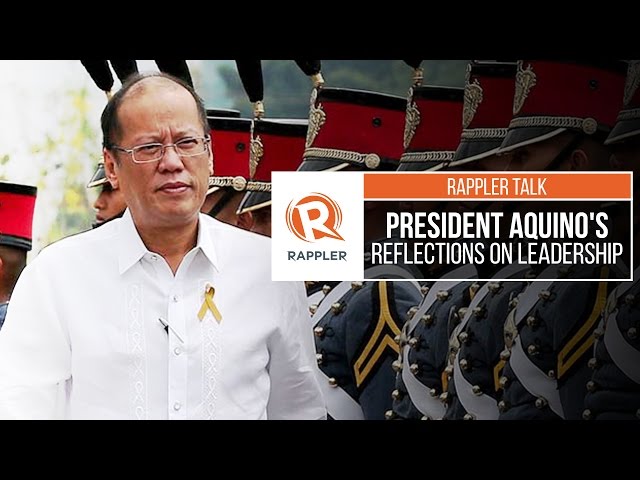 – Rappler.com