This is AI generated summarization, which may have errors. For context, always refer to the full article.
Maria Saniata Liwliwa Gonzales Alzate is killed right in front of her house
MANILA, Philippines — A lawyer was shot dead in broad daylight in Abra, the local police confirmed on Thursday, September 14.
Abra provincial police public information office chief Captain Ronaldo Eslabra told Rappler that lawyer Maria Saniata Liwliwa Gonzales Alzate was killed at around 4:55 pm, Thursday.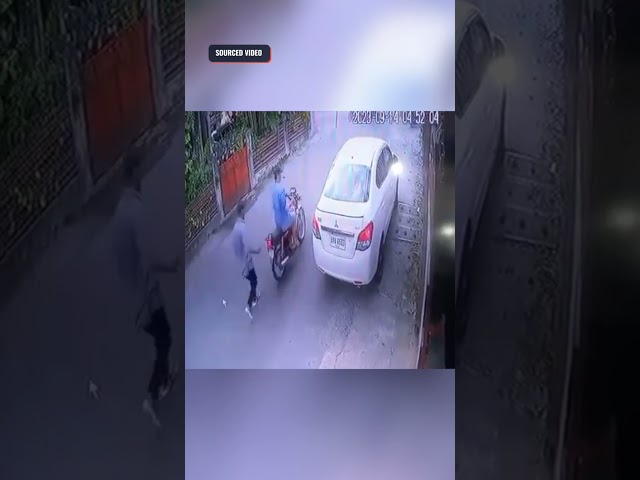 The victim was slain along Santiago street, Zone 2, Bangued town, capital of Abra. The lawyer was killed right in front of her house.
Based on the initial investigation, the victim was inside her white car parked in front of her house when two unidentified assailants shot her. The victim was brought to Dr. Petronilo V. Seares Sr. Memorial Hospital, but later died at around 5:05 pm, according to Eslabra.
After shooting the lawyer, the assailants fled on their motorcycles towards Barangay Consiliman, in the same town. One of the assailants was seen wearing a blue polo shirt and dark cap.
Nearby local police stations are already conducting hot pursuit operations for possible identification and arrest of the assailants.
Eslabra told Rappler that probe is already ongoing and investigators are now checking closed circuit television videos that can help in the case. Police personnel were also deployed in the crime scene to guard the area, Eslabra added.
Rappler asked if the victim received any threats prior to her killing, Eslabra said the police has no record of any concern raised by Alzate. Eslabra said he was Bangued's deputy police chief for in 2021, and then this year, from May to July. — Rappler.com