Former president Noynoy Aquino's youngest sister Kris talks about his favorite song – a song about broken hearts – and why it 'speaks so much about him'
From noon to early afternoon of Friday, June 25, the Church of the Gesù inside the Ateneo de Manila University was quiet – anybody who wanted to see the urn of former president Benigno "Noynoy" Aquino III would have had an easy time.
As the day progressed and the drizzle fell, the line started to get longer, reaching until the Bellarmine Field in front of the church, where mourners patiently waited because the public viewing was paused for a 5 pm mass.
The crowd was thin compared to the wake of his mother, former president Corazon Aquino, that's for sure, but it could also be a combination of factors, not least of which was the pandemic.
But it's still a showing fitting a former president. As Aquino's youngest sister Kris said, "It was enough that there was a time you all had chosen him and given him the greatest honor anybody could be given."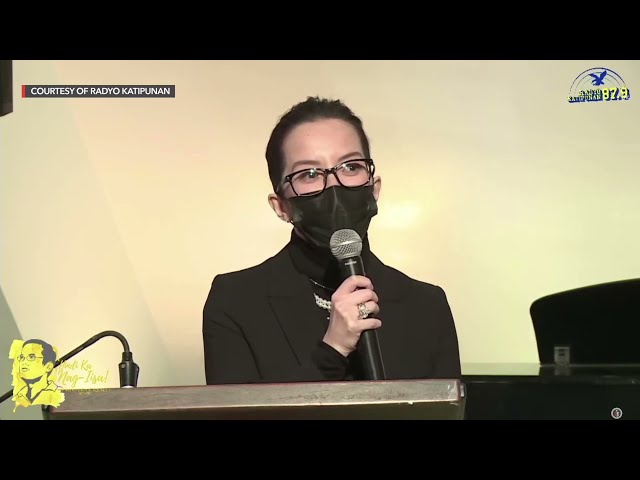 Of broken hearts
Kris shared that his brother loved a Celeste Legaspi song, "Minsan ang Minahal ay Ako" (There was a time you loved me). So after the Mass ended with the Ateneo hymn, Kris took the rostrum and told the crowd, don't leave yet. They had to finish the Mass, she said, to be able to play non-religious songs
Kris brought with her soul diva Jaya to sing that song. "Noy listened to it over and over again, and I was told it was his favorite," said Kris.
The lyrics go: "Ano na lang 'yung kaunting pasakit kung katumbas ay pagmamahal? (What is little pain when in return I get love?)"
"It speaks so much about him," said Kris. "We didn't know why that was his favorite song, but now we understand."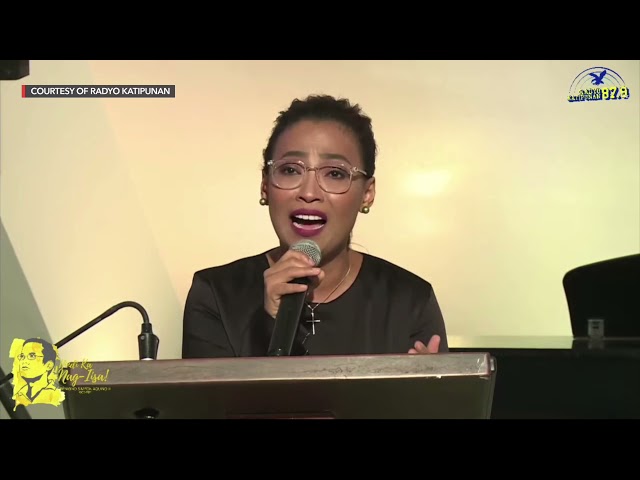 It is a song about broken hearts, but Kris said there's reason to believe it was not so much about his personal love life but his relationship with a country he led for six years. Because in his last text messages with former Ateneo president Father Jett Villarin, Aquino also talked about broken hearts.
Villarin, whom Aquino spent his Ateneo days with as student leaders, said his last text conversations with the former president was about the latter's angiogram result that showed blockages but "in a good position for access." It was the best outcome, a cause for relief, Aquino had told Villarin.
"The heart got enlarged because it was working so hard to remove the fluid because efficiency was down due to blockage," Aquino had updated him, to which Villarin replied, "You're stouthearted. Mataba ang puso."
Rest, Villarin told his friend, and let your heart heal. "Akala ko tapos na (ang text namin) pero sumagot nanaman," said Villarin. (I thought our texts had ended, but he answered again.)
"'Yung isang klaseng broken heart hindi kaya dito (They cannot heal the other kind of broken heart here)," Aquino had texted.
"I guess he meant they could not heal it in the hospital, but he could have meant they could not heal it in the Philippines. I am only one of the few who witnessed his heartbreak, not only because of his love life that he likened to Coke Zero. He was president, but he tasted defeat so many times," Villarin said in Filipino.
Villarin said Aquino had often confided in him and Luis Antonio Cardinal Tagle his "tampo sa Simbahan, sa mga Heswita, pati na ang isyu niya sa sistema ng katarungan hindi lamang sa Korte Suprema, naroon din ang tampo niya sa kupad ng kilos ng pag-unlad ng bansa (grievances toward the Church, toward the Jesuits, toward our justice system not only with the Supreme Court but also with the slow progress of our nation)."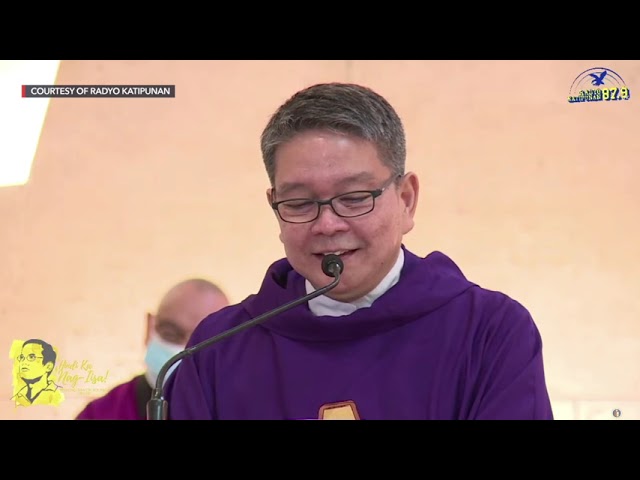 Why choose Noynoy
Villarin mentioned the touchy Disbursement Acceleration Program (DAP), a budgeting mechanism under the Aquino government that had put them under hot waters and which was eventually ruled as unconstitutional in parts by the Supreme Court. It also resulted in indictments for Aquino and his former budget secretary Florencio "Butch" Abad.
"Madali siyang mainip at magalit lalo na kung hindi mo nagawa ang homework mo o malabo ka mag-isip (He got impatient very easily if you didn't do your homework or your thought process was unclear)," said Villarin.
Villarin said that's why they always wondered why La Sallian brother Armin Luistro served in the Aquino Cabinet as his education secretary. Luistro had answered them that in every decision the Cabinet made, Aquino had always asked: How would this affect our poor?
"Kung ganoon magtanong ang pinuno, paano ka naman hindi maeengganyo (If that's the question your leader asks, how else would you not be inspired)?" Luistro had answered, according to Villarin.
"Ang broken heart ng taong ito nasobrahan din ng broken heart ng taumbayan (His broken heart was exceeded by the nation's broken heart)," said Villarin.
"Ang broken heart ng bayan ay lalo pang nagaspangan ng kung ano pang dahas na walang pinagpipitagan, ang karahasan at pananakot na panakip-butas lamang sa isang malalim na kahinaan. Ang broken heart ng taong ito, ang broken heart ng ating bayan, hindi kaya dito. Mukhang hindi nga kakayanin dito," said Villarin.
(The nation's broken heart was further broken by violence that respected nothing – violence and fear that covered up a deeper weakness. The broken heart of this man, the broken heart of this country, it cannot be healed here. It may really not be healed here.)
As his parting message to his departed friend, whose last text message to him was that if there's hamburger from their Ateneo grade school days, there would be hope, Villarin said, "Noy, alam ko sa langit gutom ka pa rin, at broken hearted ka pa rin para sa amin (Noy, I know you're still hungry in heaven, and you're still brokenhearted for us)."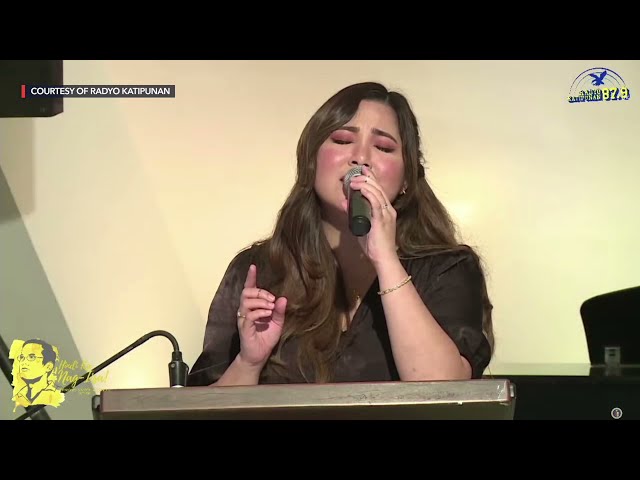 And as her last gift to the brother she had often fought with, but with whom she made peace before his death, Kris pulled her showbiz strings to bring singer Moira dela Torre.
Moira sang her recent hit "Paubaya," which she rewrote in 10 minutes for Aquino.
It went like this: "Bakit 'di ko nakitang nahirapan ka na? Kami ang kasama, pero kailangan mo na Siya. (Why didn't we see that you were in pain? You were with us, but you needed Him.)"
"We know how difficult it is to come here. The weather was not cooperative, but thanks for the effort," Kris told the crowd.
Then the line outside the Church of the Gesù started to move one more time. At least for today, they had chosen him again. – Rappler.com