(1st UPDATE) The girlfriend's company gets a P37-million deal in June 2021 to supply 2 million face shields to the DOH
One of the companies that bagged a new deal from the Duterte government in 2021 is a very young firm, whose lone incorporator turns out to be the girlfriend of an executive of the embattled Pharmally Pharmaceutical Corporation.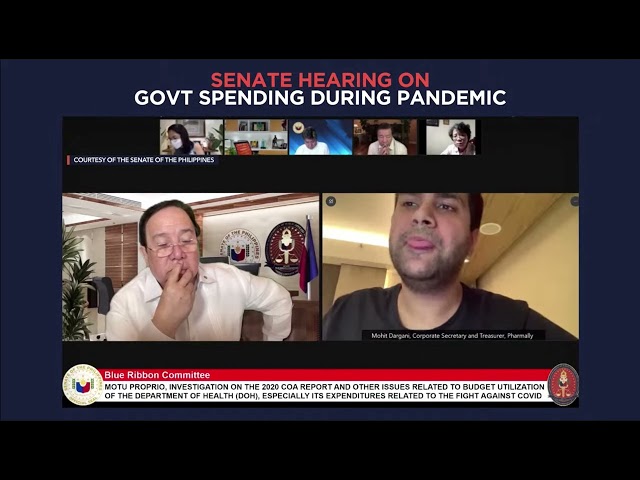 Business Beyond Limits OPC (BBLOPC) was incorporated on June 18, 2020, by Sophia Mercedes Custodio, the director and president of the company. She subscribed a P10-million capital upon incorporation, according to Securities and Exchange Commission (SEC) documents obtained by Rappler.
"I am in a relationship with Ms. Custodio," said Mohit Dargani, Pharmally's treasurer, during a hearing by the Senate blue ribbon committee on Friday, September 24.
Dargani said Custodio was a flight attendant, who was retrenched at the height of the pandemic in 2020. She opened a single-incorporation company with a capital of P10 million – far bigger than Pharmally's capital of P625,000 when the latter incorporated in September 2019.
By June 2020, Pharmally had bagged P7.9 billion in government deals, mostly from the Procurement Service of the Department of Budget and Management (PS-DBM).
"Ms. Sophia was a fulltime flight attendant, but as we know the air industry had gone down, a lot was retrenched, she was one of them. So, as a friend, and before we became together, I offered if she wanted to do business together, the best idea at the time was to put up an OPC," said Dargani.
Dargani said the DOH deal was to give BBLOPC the track record to transact with government.
According to its incorporation document, BBLOPC would import and trade pharmaceutical products, medical drugs, medical devices, chemicals, disinfectant, elecronic nicotine, and electronics.
But all that BBLOPC would do in 2020 was pay P65,926 in taxes and licenses, according to the company's audited financial statement as of December 31, 2020. By the end of the year, the company's current asset was P9.93 million.
P37-million face shield deal with DOH
In June 2021, the Department of Health (DOH) awarded a P37.9-million contract to the joint venture of Pharmally and BBLOPC. This was for two million pieces of face shields for P18.88 each.
Unlike many of the deals in 2020 which were negotiated procurements, this project was bid out.
DOH bid documents accessed by Rappler show that Pharmally Pharma did not attend the pre-bid conference on March 1, 2021. When the bid was opened on March 15, Pharmally and BBLOPC joined, but was only the second lowest bidder. Nikka Trading made the lowest bid at P13.9 apiece.
However, Nikka Trading was declared non-responsive, and the DOH decided to go with Pharmally and BBLOPC.
BBLOPC's office is in the same condominium in BGC, Taguig, as Pharmally, only different towers.
BBLOPC's nominee in its article of incoporation in June 2020 was Krizle Grace Mago, Pharmally's main point person in government transactions.
"I was placed there for convenience," Mago told senators on Friday. "It was for technical expertise and experience like, for example, government bidding."
Asked for her full experience in government bidding, Mago said: "It's only based [on] the projects we got in 2020 and the additional learnings from different resources."
Mago made a stunning admission to the Senate on Friday when she confirmed that Pharmally tampered with the expiry dates of medical-grade face shields. This was first revealed by Senator Risa Hontiveros' witness, who started working in the Pharmally warehouse in August 2021.
It also turns out that another BBLOPC nominee alongside Mago was also a Pharmally employee, Anna Marie Chua. Dargani said Chua was Mago's assistant who resigned from Pharmally in February because her parents no longer allowed her to work physically in the office.
"I believe we parted on good note," said Dargani.
It was unclear if those substandard face shields were what Pharmally and BBLOPC supplied to the DOH.
Dargani said Custodio had "nothing to do" with Pharmally, and if she was ever seen at the Pharmally warehouse, it was only because she was with him.
Custodio will be summoned to the Senate's next hearing on September 30.
Pharmally is the biggest winner in pandemic procurements, so far winning P10 billion in deals even though they only had P625,000 capital by the end of 2019.
Pharmally director Linconn Ong and chairman Huang Tzu Yen admitted that they got by because Michael Yang – President Rodrigo Duterte's former economic adviser – financed and guaranteed for them with their Chinese suppliers.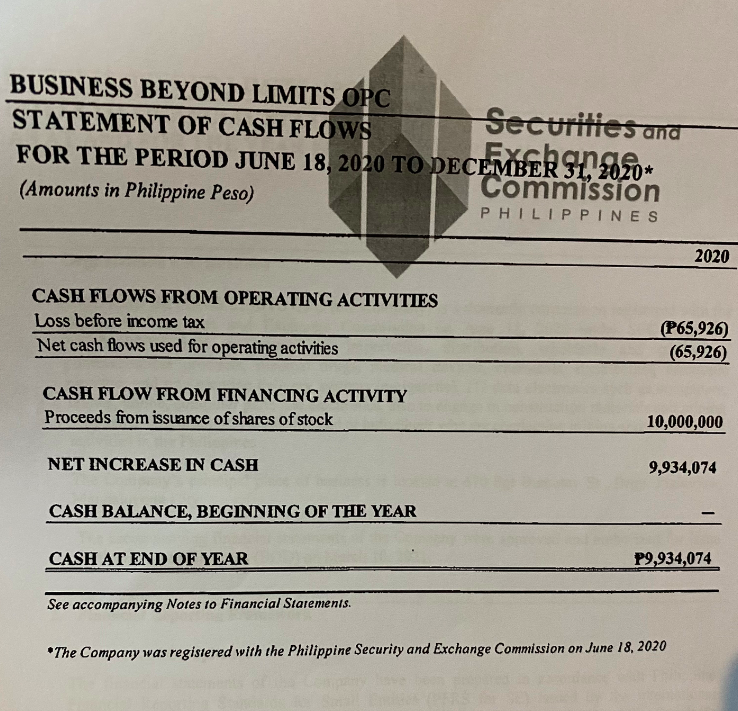 – Rappler.com