Some of the evacuees are still hoping to receive a housing grant from the government
The parking area of a government construction site in Barangay Tumaway in Talisay, Batangas, is home to 126 families or 426 individuals displaced by the Taal volcano eruption on January 12, 2020.   
Most of those sheltered here are former residents of the volcano island. Their homes and source of livelihood were buried in ashes during the disaster that changed their lives.
Merla Mendoza, 42, came from San Isidro Pulo, Talisay, Batangas. When the volcano erupted, they fled the island by boat and went straight to the Santo Tomas gym evacuation area. Mendoza and her family were later transferred to Tumaway.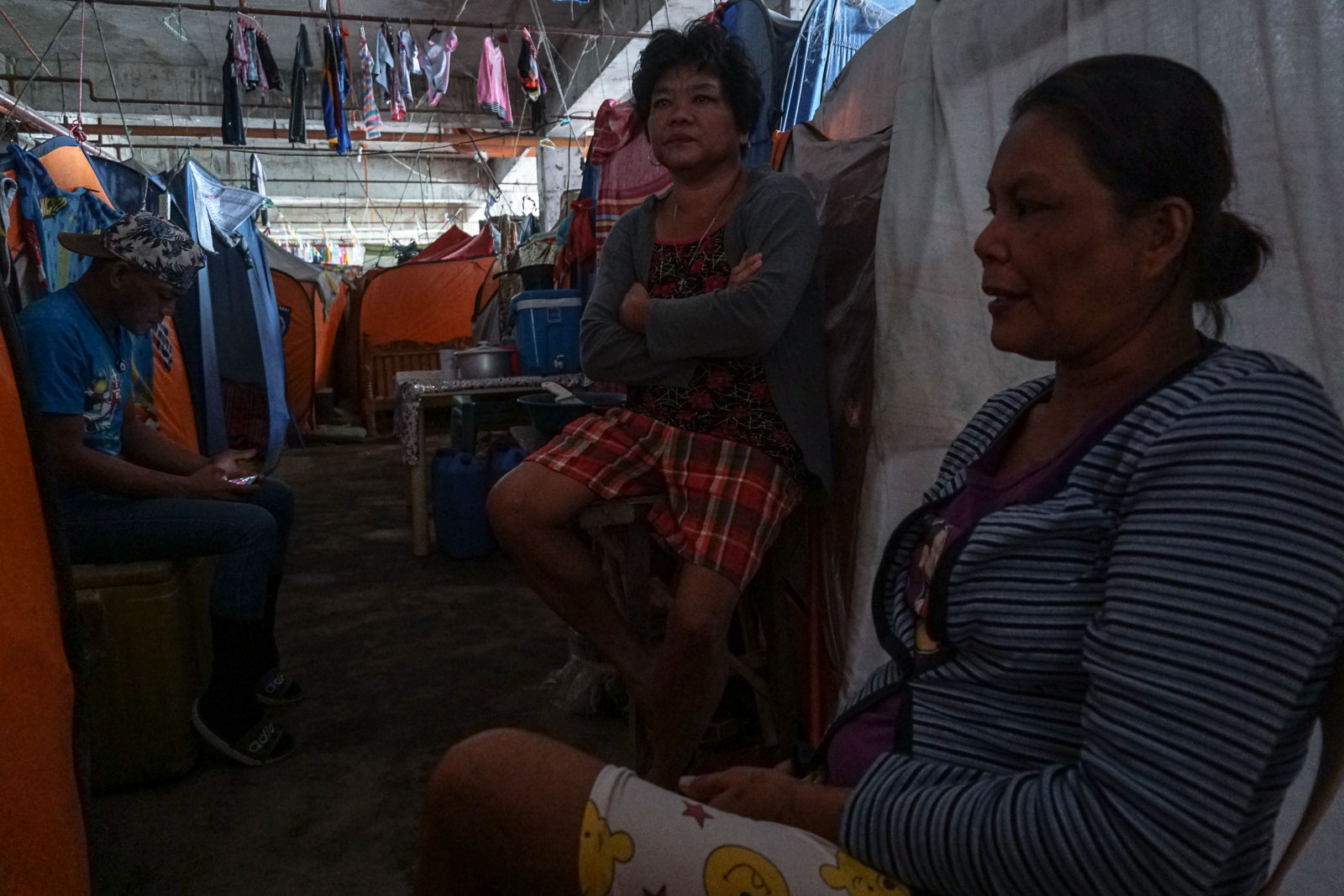 "Magkakabahay daw kami pero mag-i-isang taon na po kami dito at nahihirapan na kami dito, mahirap po ang katayuan namin dito,"  Merla said. (They said we would get a house but we've been here for nearly a year, and it's been difficult.)
Merla said a big problem of evacuees is their source of food and clean water. Most of them depend on the relief goods that come from the government and private citizens. 
"Nagpapasalamat kami sa mga tumulong dahil naaalala pa kami (We are grateful to the donors because they haven't forgotten us)," Merla added. 
When it rains hard, flood water enter their tents and soaks their belongings. The cold weather affects the health of the children whose also cannot concentrate on their studies because of the noise and other distractors in the evacuation area.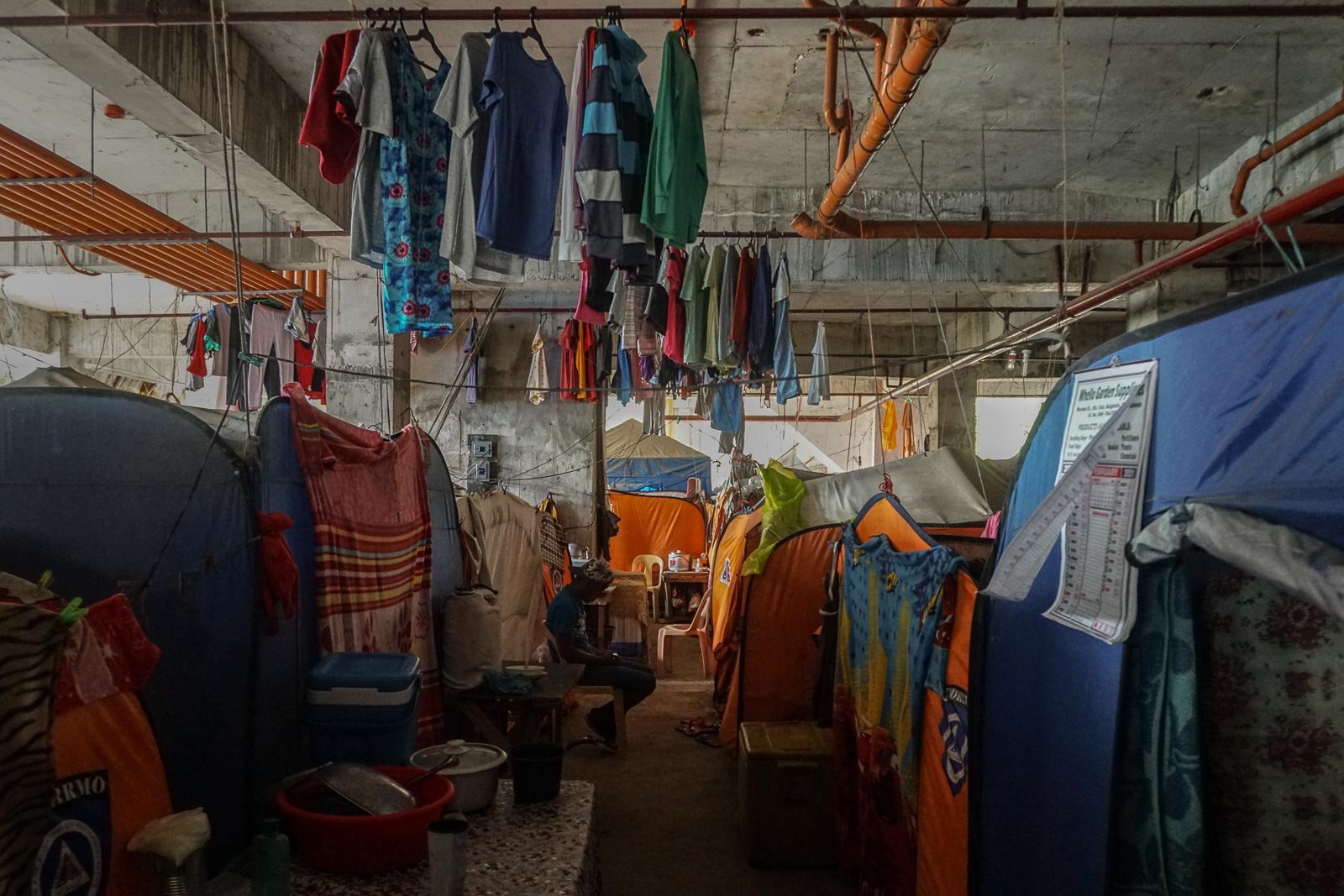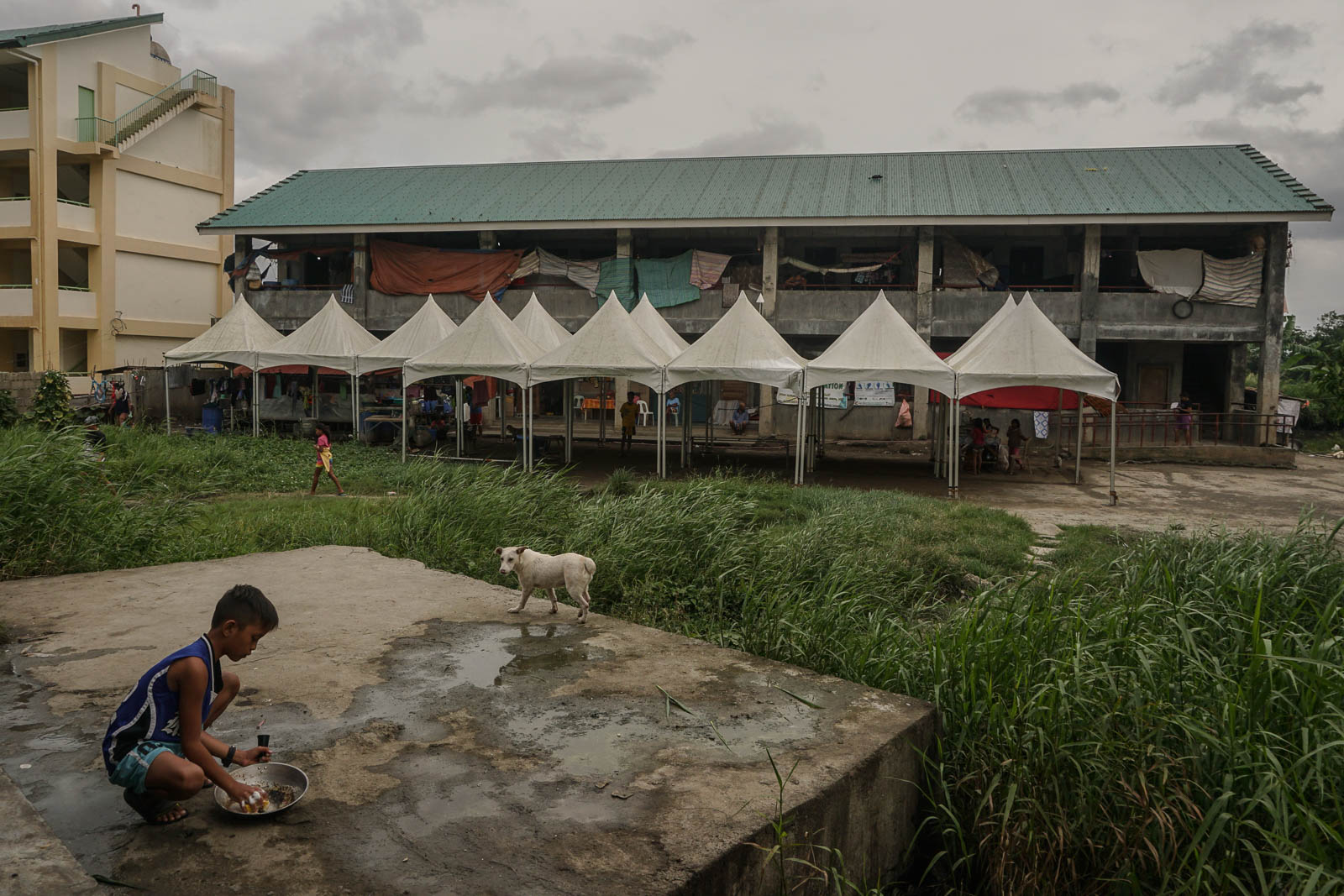 The Tumaway evacuation site does not have enough toilets for all of the evacuees, forcing some of them to look for alternative areas in the site grounds.
Merla said that for them to survive, family members look for jobs as construction workers or factory workers – jobs that most of them are not used to. Back in the volcano island, most of them are tour guides and horse trainers, and some are fisherfolk.
She recalled that prior to the Tal eruption there would be as much as 100 tourists on the volcano island per day, and that they would get P200 to P500 from tips alone. Since they became evacuees, they have been earning P2,000 per week.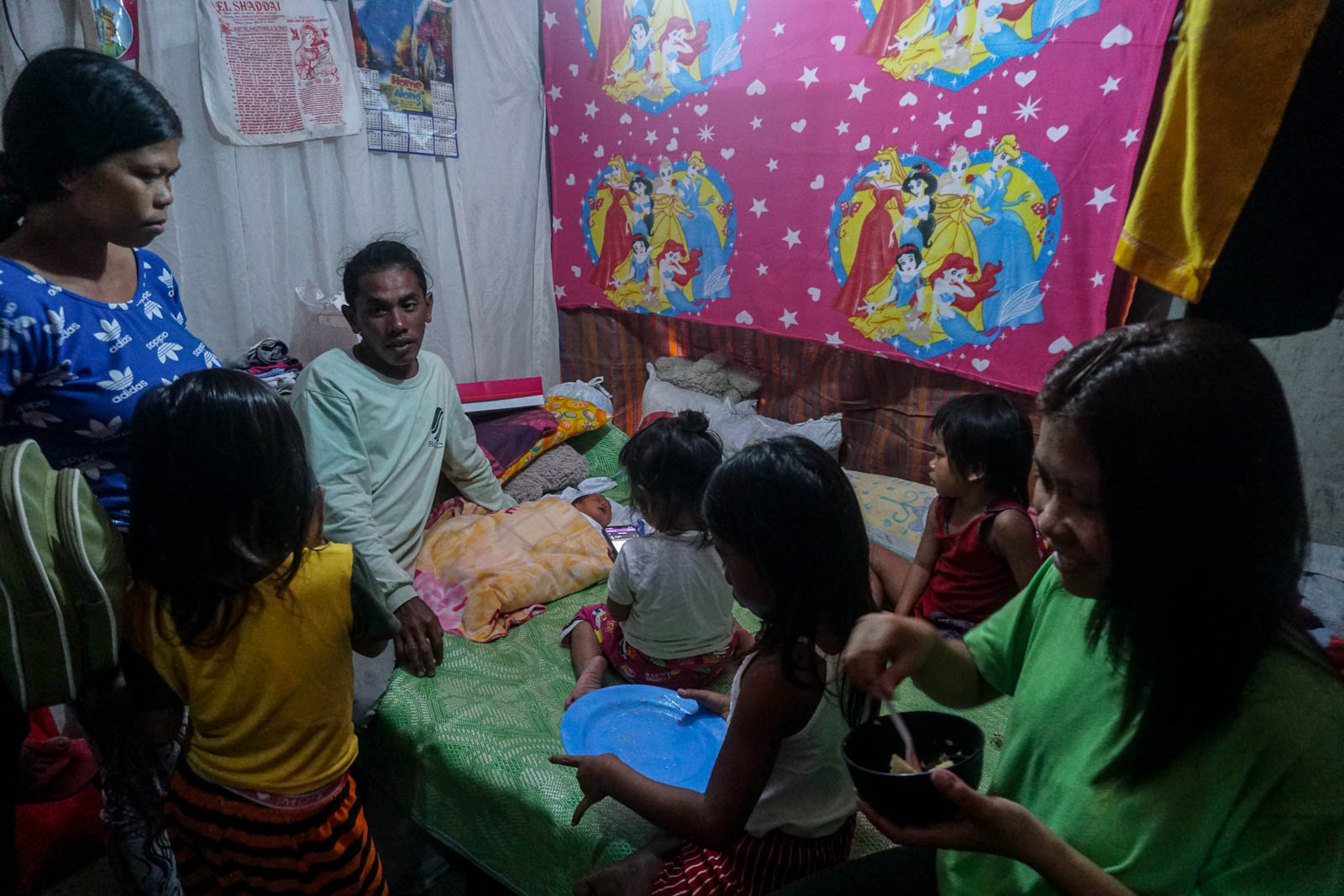 The volcano island is no longer inhabited. Frequent earthquakes still occur there until now, according to some villagers who live near the lake. They don't feel safe going back and just accepted their situation. 
Some of the evacuees are still hoping to receive a housing grant from the government because there is no other way but to leave the evacuation area and have permanent shelter.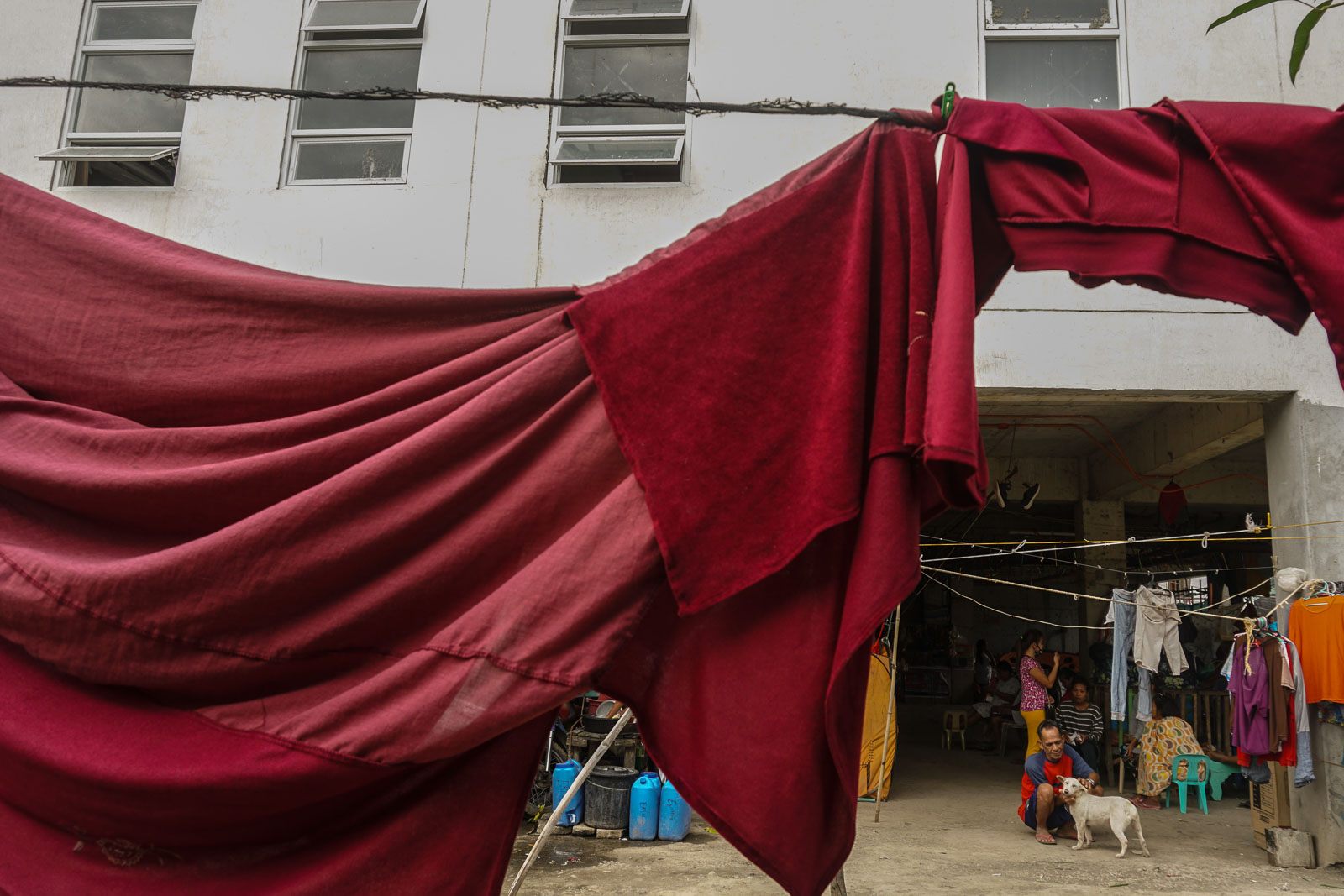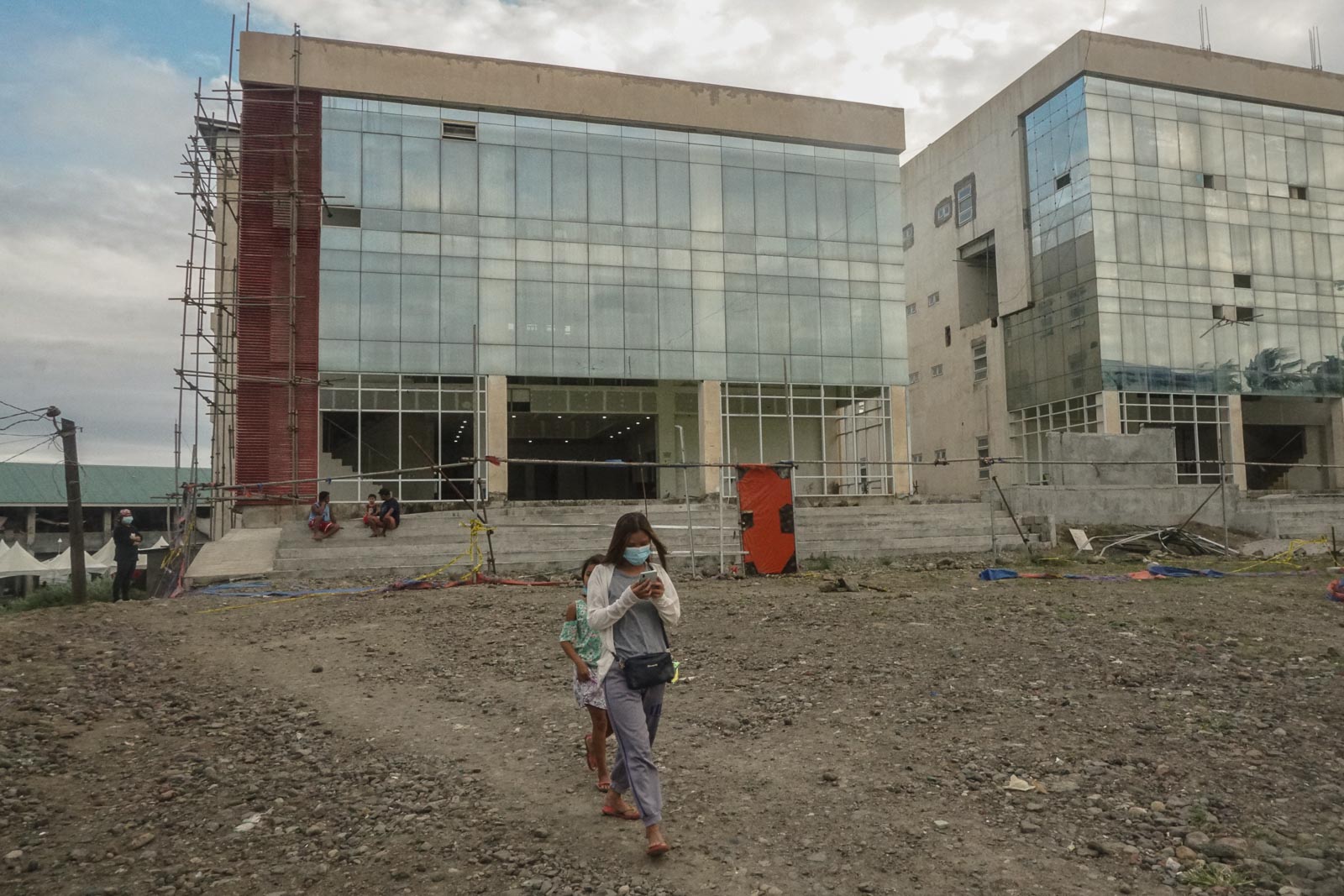 – Rappler.com