Activists in Southern Tagalog only want to help find solutions to problems that hound the poorest Filipinos, but in the eyes of government, they are the enemy
March 6 was a long day for Dandy Miguel. He had his hands full helping workers recently laid off in Calabarzon during the coronavirus pandemic.
The labor rights activist spent most of Saturday, a day of leisure for most Filipinos, documenting incidents brought to his attention by employees who just lost their jobs. Then he stayed up all night writing statements to inform the media and the rest of the labor rights network.
Miguel went to bed at close to midnight. Little did he know that the next day would see the realization of his worst fears.
On March 7, Miguel woke up to a barrage of messages detailing how several of his colleagues were arrested by police during a crackdown on progressive groups.
He first learned of the arrest of Esteban Mendoza, the national executive vice president of Olalia-KMU. Then there were many more from different parts of Calabarzon.
As more information came in, the more Miguel felt unsafe. Then he learned about the brutal killing of 9 activists, including long-time labor leader Emmanuel "Manny" Asuncion of Bagong Alyansang Makabayan (BAYAN-Cavite).
"Kinabahan ako, siyempre natakot, kasi kabi-kabila," he told Rappler on Tuesday, March 9. "Sinabihan ako ng aking kasamahan na umalis muna ako ng bahay."
(I was nervous, of course I got scared, because it was happening left and right. One colleague told me to leave my house first in case I am also targeted.)
It could've been him, or any other activist in Calabarzon, shot dead by police on the day many now call "Bloody Sunday."
Miguel is part of PAMANTIK-KMU, an almost 4-decade-old labor rights center in Southern Tagalog. Established in 1984, the group is no stranger to harassment and threats. Its members have been tagged as combatants of the communist insurgency, most frequently under President Rodrigo Duterte.
But Miguel said all they want is to increase the minimum wage to P750 nationwide and to end contractualization – among all labor issues in the country. They have nothing to do with the armed struggle, he emphasized.
"Ito naman iyong mga pangako ni Duterte noon, pero napako, eh di sinisingil namin siya," Miguel said. "Siya ang pangulo, siya ang may responsibilidad sa mga mamamayang Pilipino."
(These are the unfulfilled promises of Duterte, that's why we're holding him accountable. He's the president, so he's responsible to the Filipino citizenry.)
Activists and progressive groups in Southern Tagalog only want to seek solutions to problems that have relentlessly hounded Filipinos, especially the poorest communities. But in the eyes of the government, they are the enemy. (READ: Duterte ushers in new level of danger for activists, human rights defenders)
Violence all over
Calabarzon, or Region IV-A, covers 5 provinces where at least 14 million people live: Cavite, Laguna, Batangas, Rizal, and Quezon.
Several of the government's high-profile projects are in Calabarzon, including the controversial Kaliwa Dam project, which has been criticized for trampling on the rights of indigenous peoples in the area. (READ: As Kaliwa Dam project continues, IP leaders urge gov't prioritize pandemic response)
There are also reports of labor issues in the various economic and industrial zones across the region, according to Karapatan Southern Tagalog spokesperson Kyle Salgado.
"Dahil sa mga naglalakihang mga proyekto at development aggression, may lehitimong laban ang mga mamamayan ng Southern Tagalog pagdating sa lupa at kabuhayan," he told Rappler on Tuesday, March 9.
(Because of the big projects and development aggression, the people of Southern Tagalog have a legitimate fight when it comes to land and livelihood.)
The situation is made worse by the government's ongoing anti-insurgency campaign, whose most dominant and controversial voice is Lieutenant General Antonio Parlade Jr, the current commander of the Armed Forces of the Philippines Southern Luzon Command. (READ: On social media, PH military declares war vs rights defenders)
"While the Philippines has a long history of red-tagging, the Duterte administration is the first to openly use it," Commission on Human Rights (CHR) executive director Jacqueline de Guia told Rappler on Wednesday, March 10.
The March 7 incident, with 9 victims, recorded the highest number of fatalities in a single incident in Calabarzon, according to CHR. The search warrants also "emanated from the same court and were applied by the same police officers."
Data from rights group Karapatan, meanwhile, shows that at least 30 activists were killed in Southern Tagalog from July 1, 2016 to March 10, 2021.
At least 98 activists have been arrested within the same period under Duterte. Out of this number, 42 remain in custody as political prisoners.
The criminal justice system, according to CHR, is being "abused to exact political vendetta and to prosecute perceived opponents of officials in government."
"Overly-broad security issuances and legislations are used to justify attacks against [activists and defenders] and criminalize legitimate human rights work and activities," CHR's De Guia said, adding that many others also suffer under false criminal charges.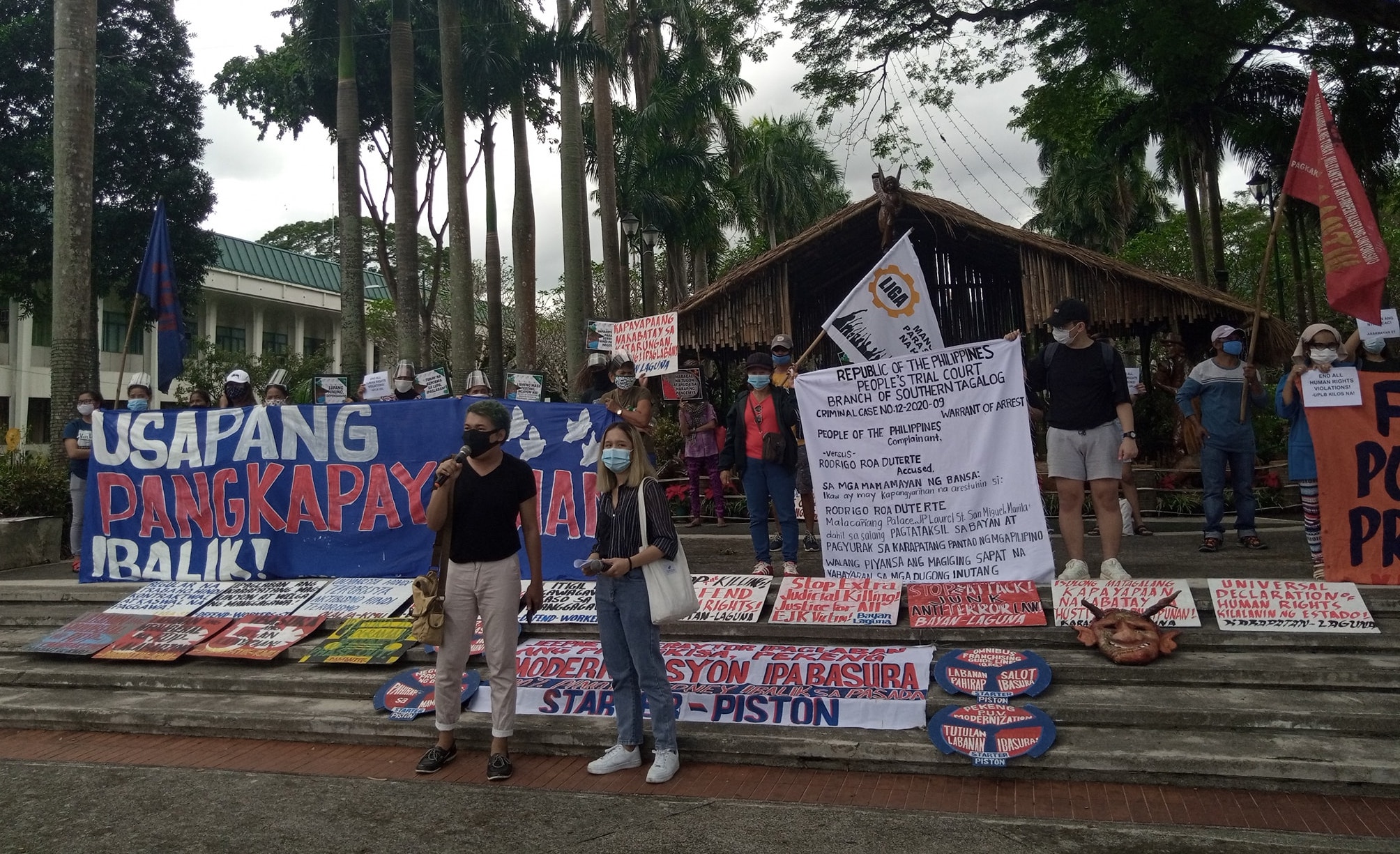 Reflection of an active region
In 2019, Jianred Faustino of Samahan ng Kabataan para sa Bayan (Sakbayan) saw how state forces play a role in the attacks against activists.
Someone from the military was giving a talk before hundreds of freshmen and second year university students inside one of the large halls of University of the Philippines in Los Baños.
What was supposed to be a lesson on civic consciousness became endless red-tagging of mass organizations and student leaders, many of whom Faustino knew or had worked with.
Similar red-tagging incidents became more frequent as Faustino got more involved in community work as regional coordinator of Kabataan Partylist.
"Itong incidents of harassment is a reflection kung gaano kamulat ang region and kung gaano kasigla ang pagkilos nila," Faustino told Rappler on Monday, March 8.
(The incidents of harassment reflect the region's level of consciousness and how active they are.)
Who's next?
Faustino spends most of her time working with students and youth groups across the region to address their problems, which include inconsiderate tuition fee increases during the pandemic.
One by one, Faustino saw her peers attacked and tagged as NPA recruiters online. Some of her older colleagues from other sectoral groups were arrested too.
The incidents on Bloody Sunday brought a new level of fear.
"Nakakatakot siya kasi hindi natin alam kung sino ang susunod (It's scary because we don't know who will be next)," Faustino said.
Faustino knows all too well the dangers of being an activist. It requires being hyper-aware of their surroundings, even if they're not in protests. It means unending concern from family members over their safety.
"Hindi natin alam kung ano ang kayang gawin ng government na ito (We don't know what this government can do), given na they have the power, the agencies, and the money to do everything," she said.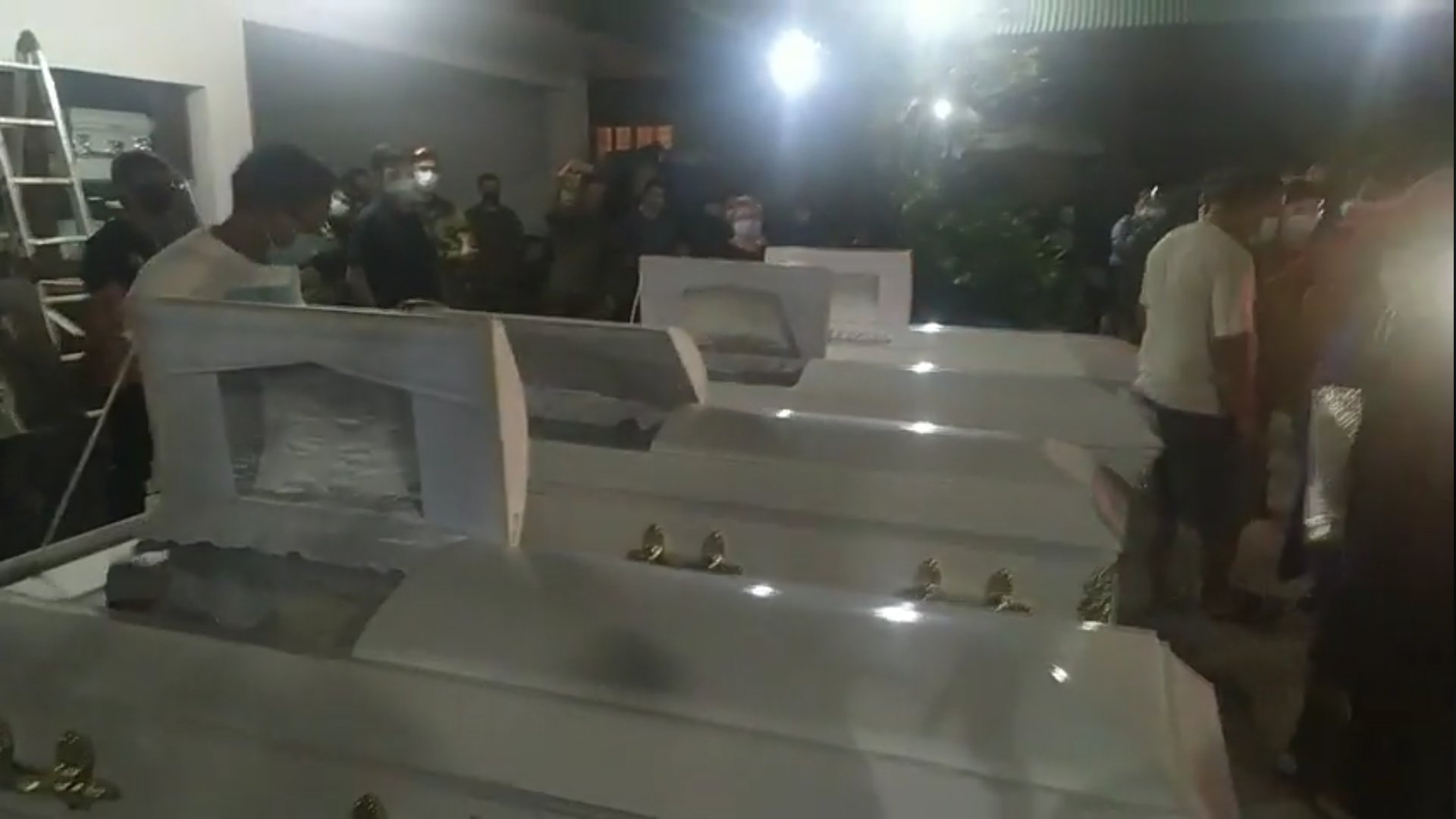 Communities living in fear
The violence activists face also spills over to the communities they work with. There is no guarantee that even the unaffiliated ones will remain unharmed, especially given how blatant the killings have become.
"Kung mismong mga lider na ang inaaresto o pinapatay, hindi na malabong mangyari ito sa mga karaniwang mamamayan," Karapatan Southern Tagalog's Salgado said.
(Since leaders are getting arrested or killed, it's likely this can also happen to ordinary citizens.)
Witnesses to widespread arrests and killings, residents feel both surprised and angry. After all, those slain were the first and sometimes the only ones to actually listen to their concerns after years of government neglect. Why take them away from those who are most in need?
One of those killed on March 7, labor activist Manny Asuncion of BAYAN-Cavite, was admired by many in the community.
"Naalala ko kapag sumasakay kami sa mga jeep, ang gusto niya ay laging tumatabi sa mga driver kasi gusto niya talagang alamin ang kalagayan nila sa kabuhayan, lalo na kapag tumaas ang gasolina o kapag mainit ang isyu ng jeepney phaseout," Salgado recalled, calling Asuncion a "father figure" to many young activists.
(I remember whenever we ride jeepneys, he'd always ride on the passenger seat beside the driver because he wanted to know about their livelihood situation, especially when gasoline prices increase or when the jeepney phaseout issue becomes hot.)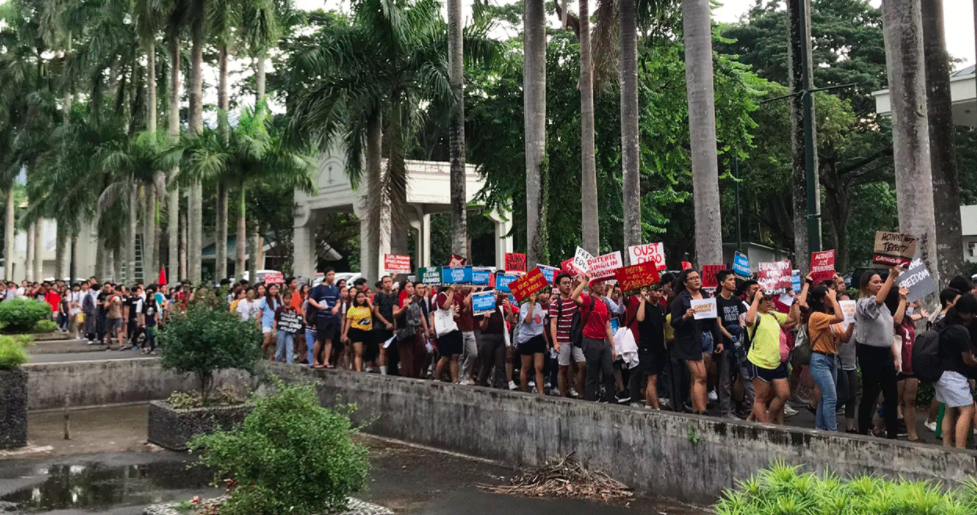 Moving forward
What happened to Asuncion and 8 others on March 7 is already the worst-case scenario for many progressive groups, driving activists to live each day fearing it could be their last.
The situation among the country's low-wage workers, however, is far too harsh to ignore for Miguel of PAMANTIK-KMU. If they turn their backs to their responsibilities, then all the more nothing will happen to their fellow workers, he said.
Youth leader Jianred Faustino keeps her head above water by asking herself: What else can I do? How can we hold Duterte accountable?
"Kaming mga kabataan, may mga special skill sets na since bata pa kami, madali kami mag-adjust sa panahon," she said.
(We, the youth have special skill sets that we've had since we were young. We can easily adjust to the needs of the times.)
They can outlast an oppressive and murderous government like Duterte's, too. – Rappler.com