The pro-Marcos United Vloggers and Influencers of the Philippines is united no more
MANILA, Philippines – On October 24, Blackbirde, a pro-Marcos vlogger with over a hundred thousand followers posted a YouTube video.
True to her vlogging style, she sat close to the camera with a white wall behind her, then spoke into a lapel microphone she held with her pinching left hand.
The video's title was vague – "Solusyon" (solution). In her video, she talked about the United Vloggers and Influencers of the Philippines (UVIP), the pro-Marcos vlogging group formed with the purpose of gaining access to Malacañang.
She dropped a bombshell within the first two minutes: the group was disbanding. And on bad terms.
"Sana naman bago tayo maghiwa-hiwalay, nasa maayos at maging maganda (I hope that before we part ways, we do it properly and we do it well)," she said.
Blackbirde demanded answers from UVIP's president, Jarret Pulido (known as Coach Jarret on YouTube), who, she said, had stepped down but left members like her confused as to why.
"I am waiting for you before we part ways," she said in Filipino.
UVIP's president Jarret Pulido (known as Coach Jarret on YouTube) has stepped down, leaving the group without a clear successor. In a Facebook post dated October 16, he said his "studies" have become "too heavy." (Vloggers told Rappler he was studying law.)
Worse, the group lost the person they most counted on to open the doors for them in Malacañang: Trixie Cruz-Angeles, President Ferdinand Marcos Jr.'s short-lived press secretary.
Angeles' resignation left UVIP with some 30 confused members – with no clear leader, no clear purpose, and no access to the presidential Palace.
"Kaya nag-disband na (This is why it's been disbanded)," a former UVIP member told Rappler in a phone interview.
Pressure on Jarret
Another former member told Rappler that Pulido had stepped down amid mounting pressure to deliver on his promise to accredit members for access to the Palace.
They were particularly invested, former UVIP members said, because each had to pay P3,500 to get into the group.
"There are a lot of them attacking Jarret because he promised them membership. And of course, the members really counted on him," a vlogger who spoke on condition of anonymity told Rappler.
Vloggers prized access because access meant content for their channels. And producing content was the only way to rack up views that would give them income.
The group's dissolution is the culmination of months of internal fighting and confusion, with several members begrudging Pulido for apparent lack of transparency. (READ: Marcos vloggers are fighting. Here's why.)
Rappler reached out to Pulido for this story on November 3 through a Facebook message. He replied early morning November 4.
"All of these questions will be answered in the appropriate venue where I will file my cyberlibel complaint. Thanks," Pulido said.
Nail in the coffin
"Nagkamali sila ng tinayaan eh (They betted on the wrong horse)," a former UVIP member said, referring to the UVIP's relationship with Trixie Cruz-Angeles, the former press secretary.
Back when Cruz-Angeles was the press secretary, she had met with UVIP officers and members after the elections to find ways to have them accredited.
Cruz-Angeles had advised UVIP to craft a constitution and bylaws as well as a code of ethics to bolster their chances of accreditation, a former UVIP member earlier told Rappler. (READ: For Malacañang access, Marcos vloggers are going pro)
The UVIP complied and even sought SEC accreditation. These documents were not disclosed to its members. Still, with these in hand, the UVIP's officers waited.
Meanwhile, Cruz-Angeles was eased out of the Palace.
"Wala nang chance kasi wala na si Trixie (There is no chance for us anymore because Trixie is no longer there)," one of the former UVIP members told Rappler.
UVIP as liability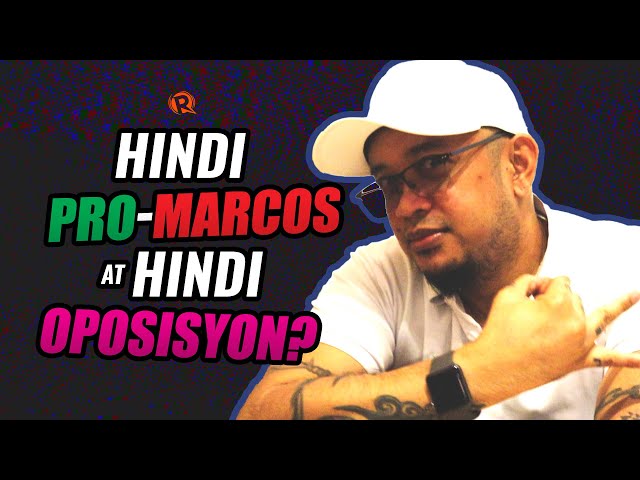 With Cruz-Angeles out, some former UVIP members have even come to see membership in the group as detrimental to their chances of getting accredited.
"Naging markado na kami (We've become marked)," a vlogger said.
This same vlogger said he suspects that Marcos and his advisers had grown to distrust Cruz-Angeles, and by extension, the vloggers she carried with her. Meanwhile, this same vlogger said the Palace had chosen their favorite: RJ Nieto, more known as Thinking Pinoy.
At the start of the Marcos administration, UVIP members such as John Anthony Jaboya (Sangkay Janjan), Pulido, and Mike Cervera were given the privilege of an invitation to Marcos' inauguration. They were even accompanied by a representative from Malacañang. They have not been seen in government events since then.
However, it would still be Nieto who would get the exclusive interviews with presidential son Ilocos Norte Representative Sandro Marcos. It would also be Nieto who would go on to join President Marcos in New York in September during his first trip to America as head of state.
Destined end?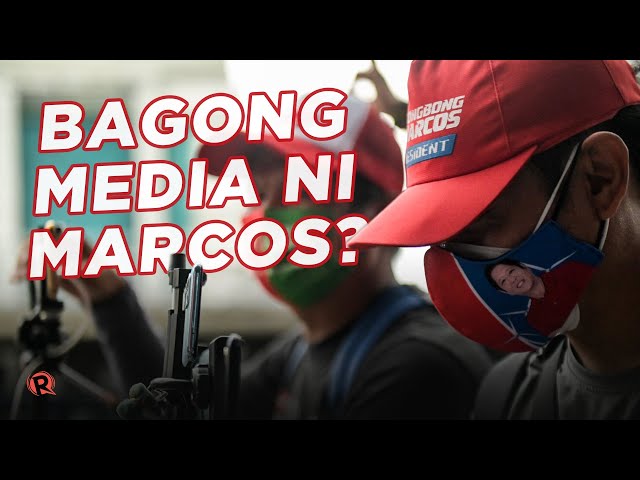 Without UVIP, the vloggers have gone their separate ways, still preaching the pro-Marcos unity agenda but without a group to consider themselves united with.
Experts had earlier warned that pro-Marcos vloggers should not be given Malacañang accreditation because they are not committed to the same ethical standards as journalists are.
As Rappler earlier reported, many of the pro-Marcos vloggers only got into vlogging through YouTube because it was a lucrative pastime that eventually took over their day jobs.
They had little to no incentive to adhere to broadcast standards because it was political patronage and disinformation that baited the algorithm for virality.
"In a way, it (the disbandment) is expected because of the reported infighting. Any group that has no clear principles is bound to disintegrate even at the slightest problem that comes its way," said University of the Philippines associate professor Danilo Arao.
He added: "UVIP is composed mainly of hyperpartisan vloggers whose common interest is to earn while blindly supporting their principals…. They have no clear bases of unity that can transcend their own self-interest." – Rappler.com