Rappler's series of investigations documents the drug war as it continues to be fought across Duterte's presidency
This compilation was migrated from our archives
Visit the archived version to read the full article.
How a Manila gang finds the license to kill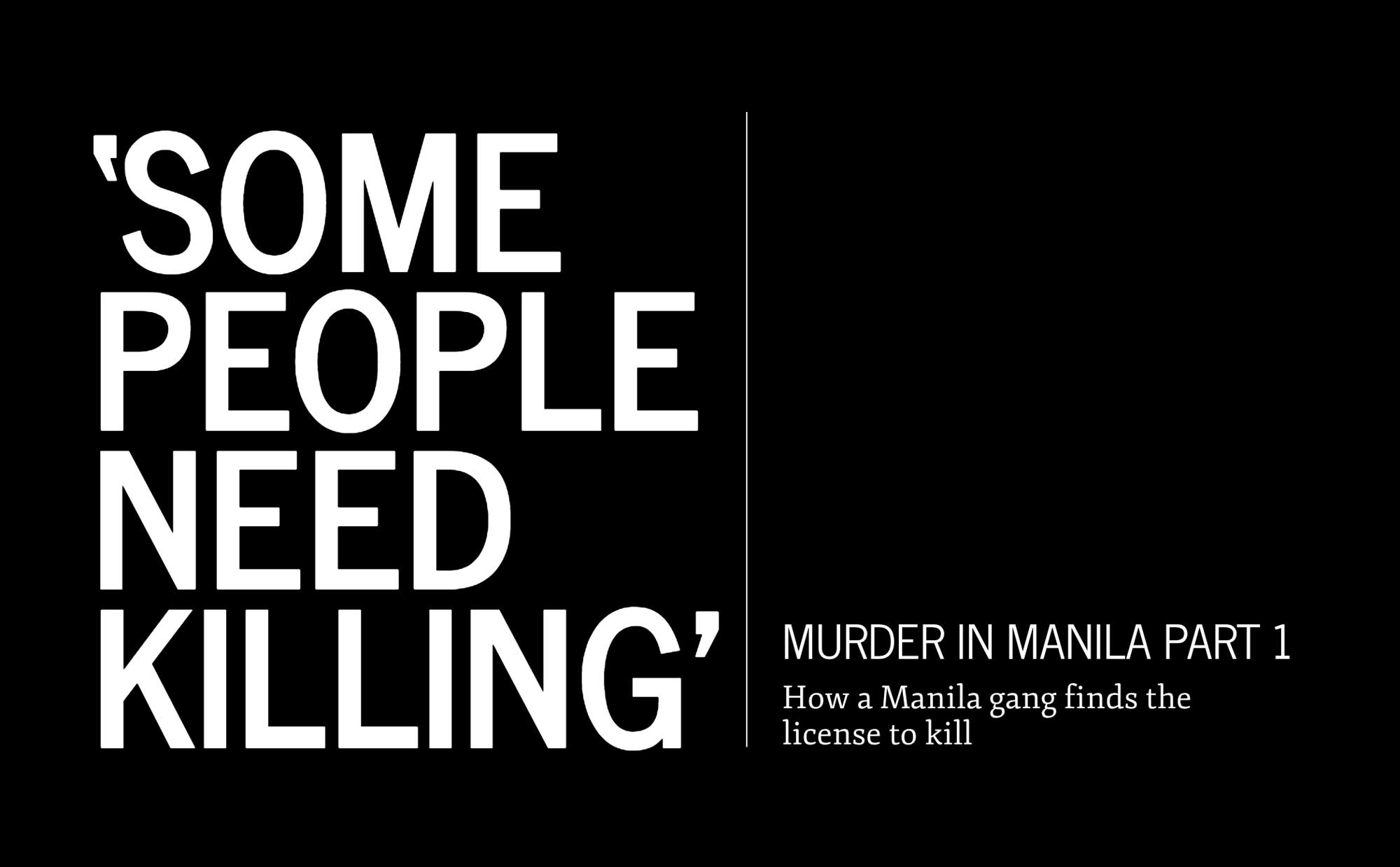 In the election hot spot of San Fernando in Cebu, members of a Facebook group post kill lists of local politicians. Then the targets die.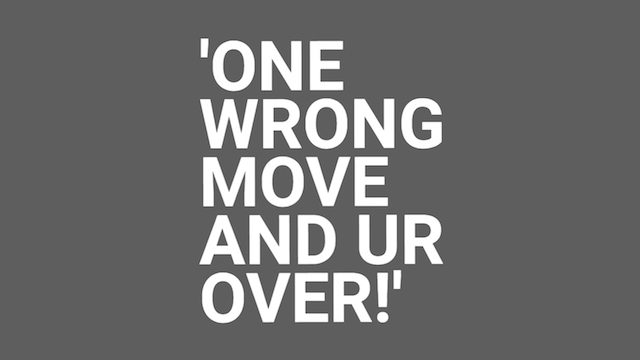 At a time when alleged narco politicians named by the President are being killed with impunity, officials on a kill list in Cebu are gunned down one after another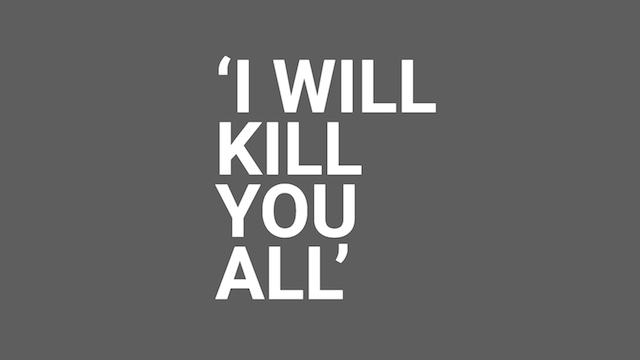 'What would you call it, what do you call it if nobody dies? What else do you call it? It's a war, a war on drugs,' says General Bato dela Rosa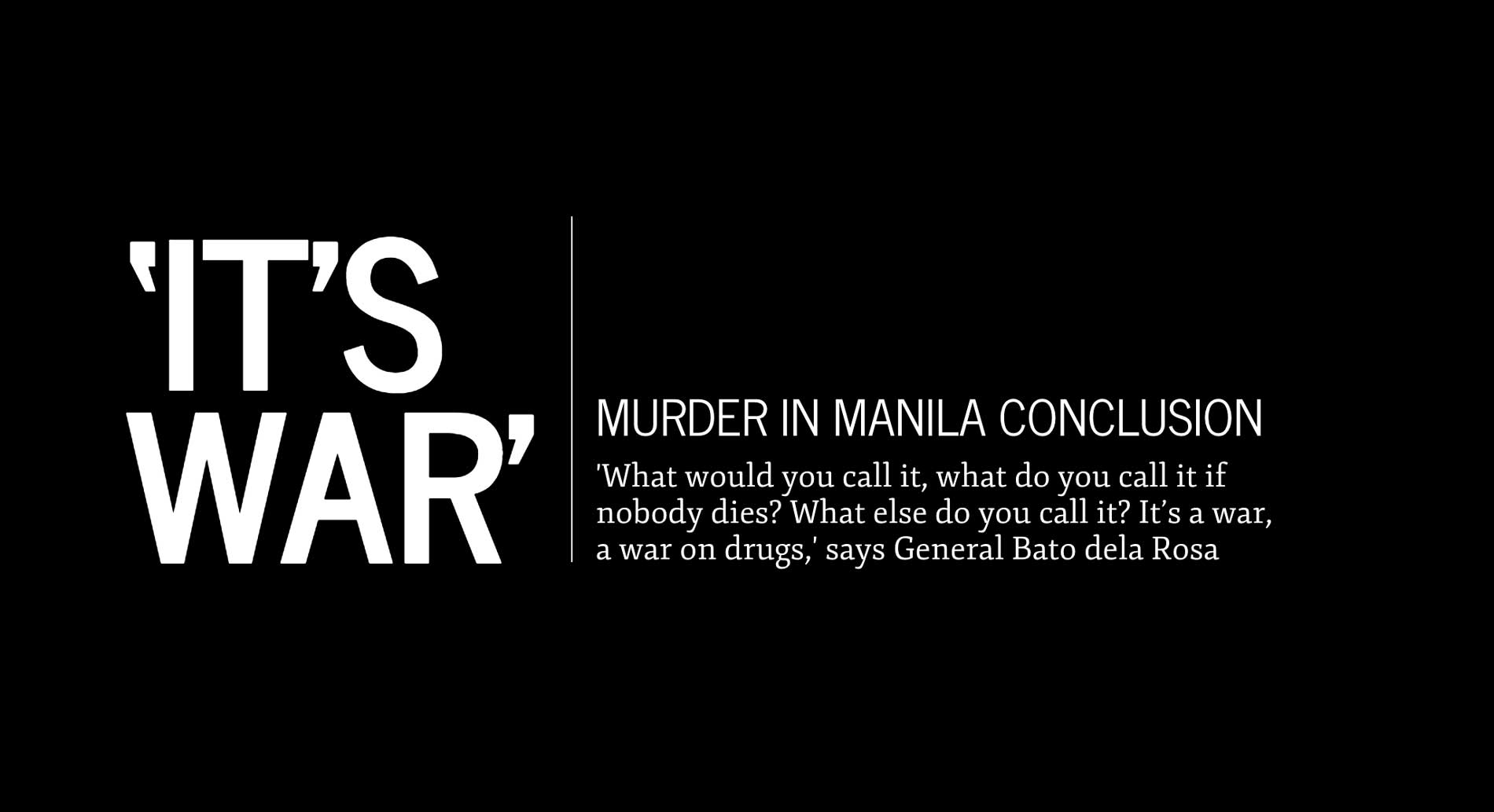 The murder of Charlie Saladaga causes little consternation. "It was nothing," says Angel. "The CSG were bragging. They were saying, 'Look what happened. Which punk is next?'"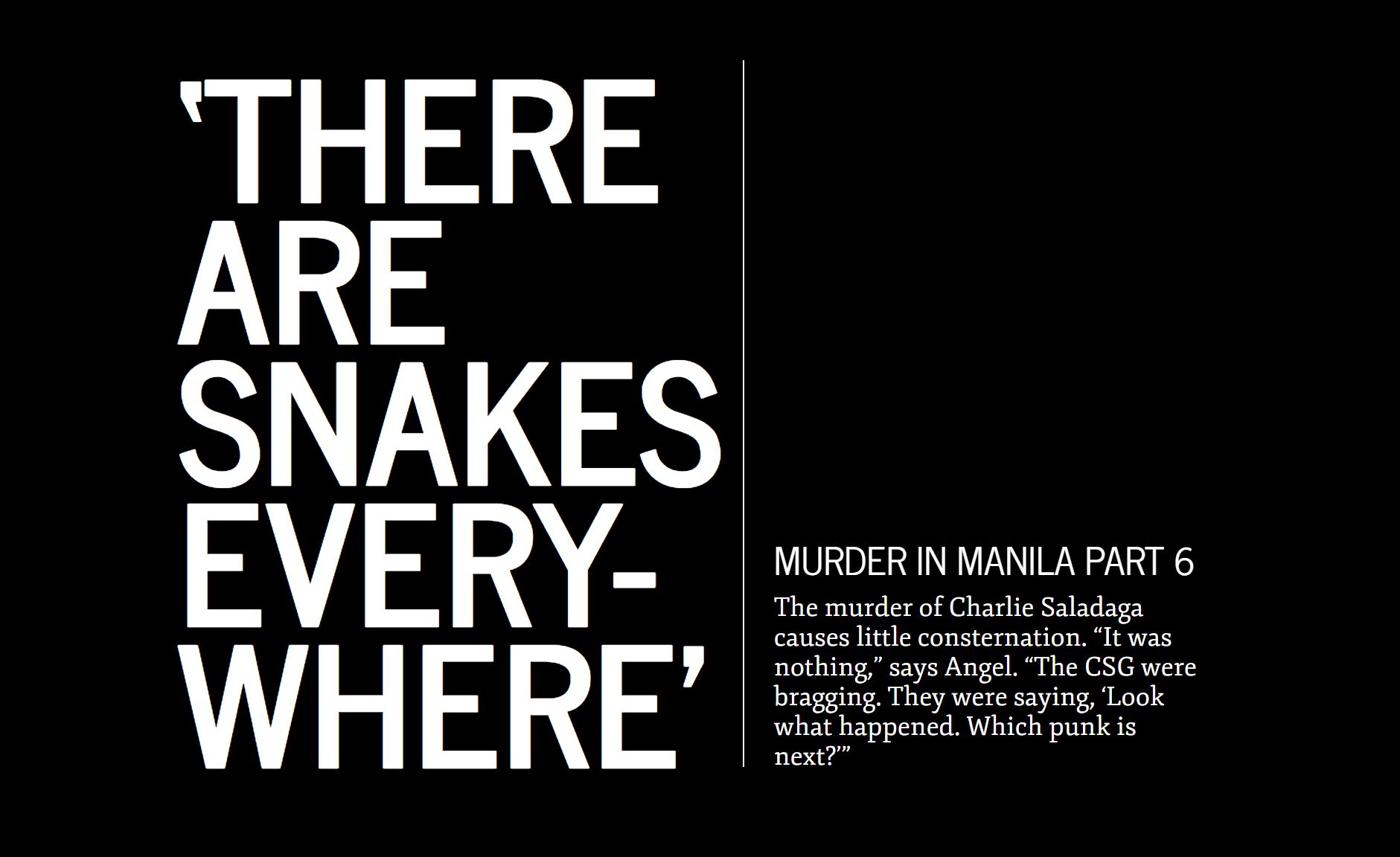 'They're the CSG…They're the ones who kill the drug users and dealers," says one resident of Village 105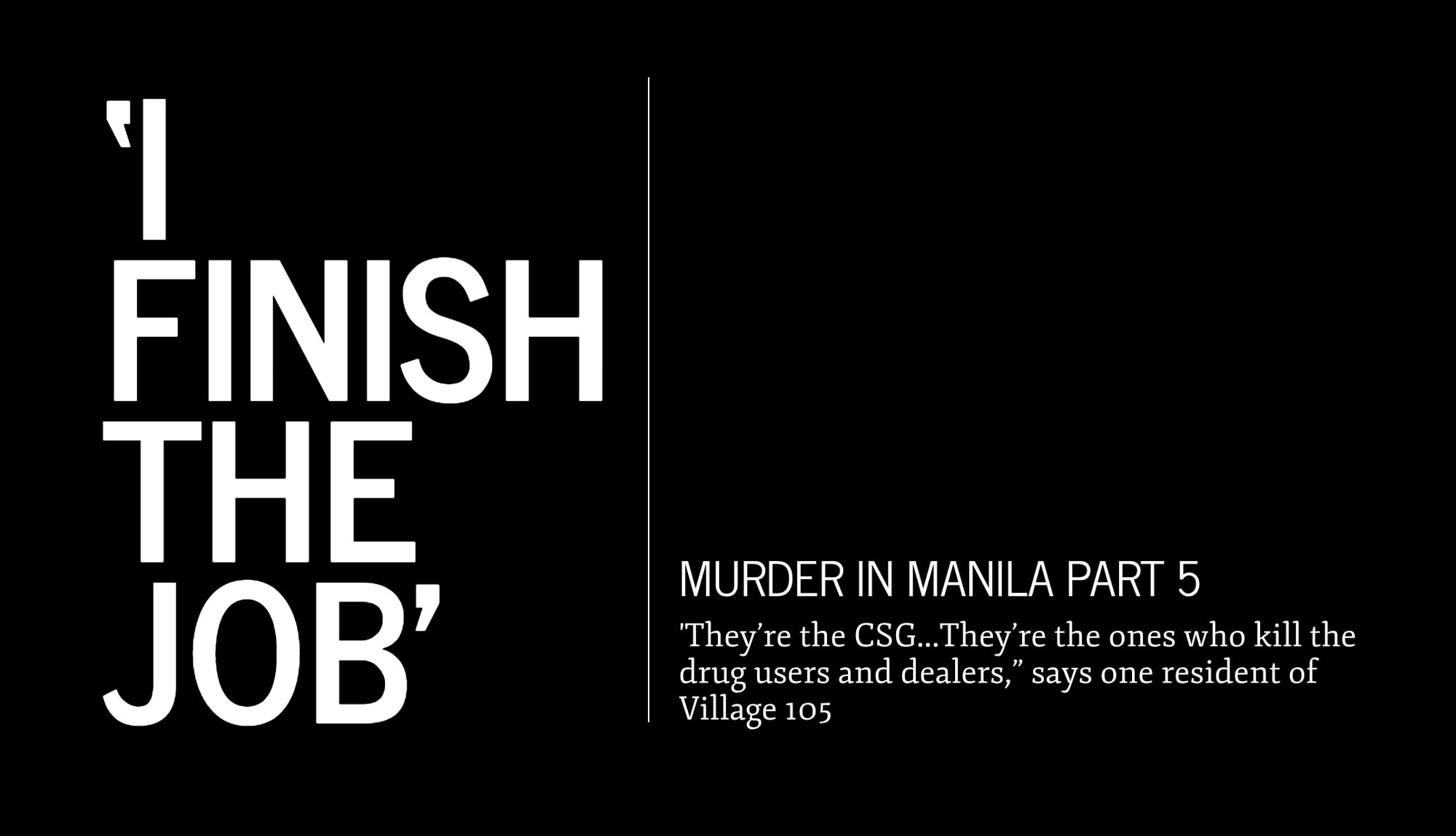 CSG founder Alvin Constantino tells Rappler that CSG Inc was meant to help the nation, and in no way promotes extrajudicial killings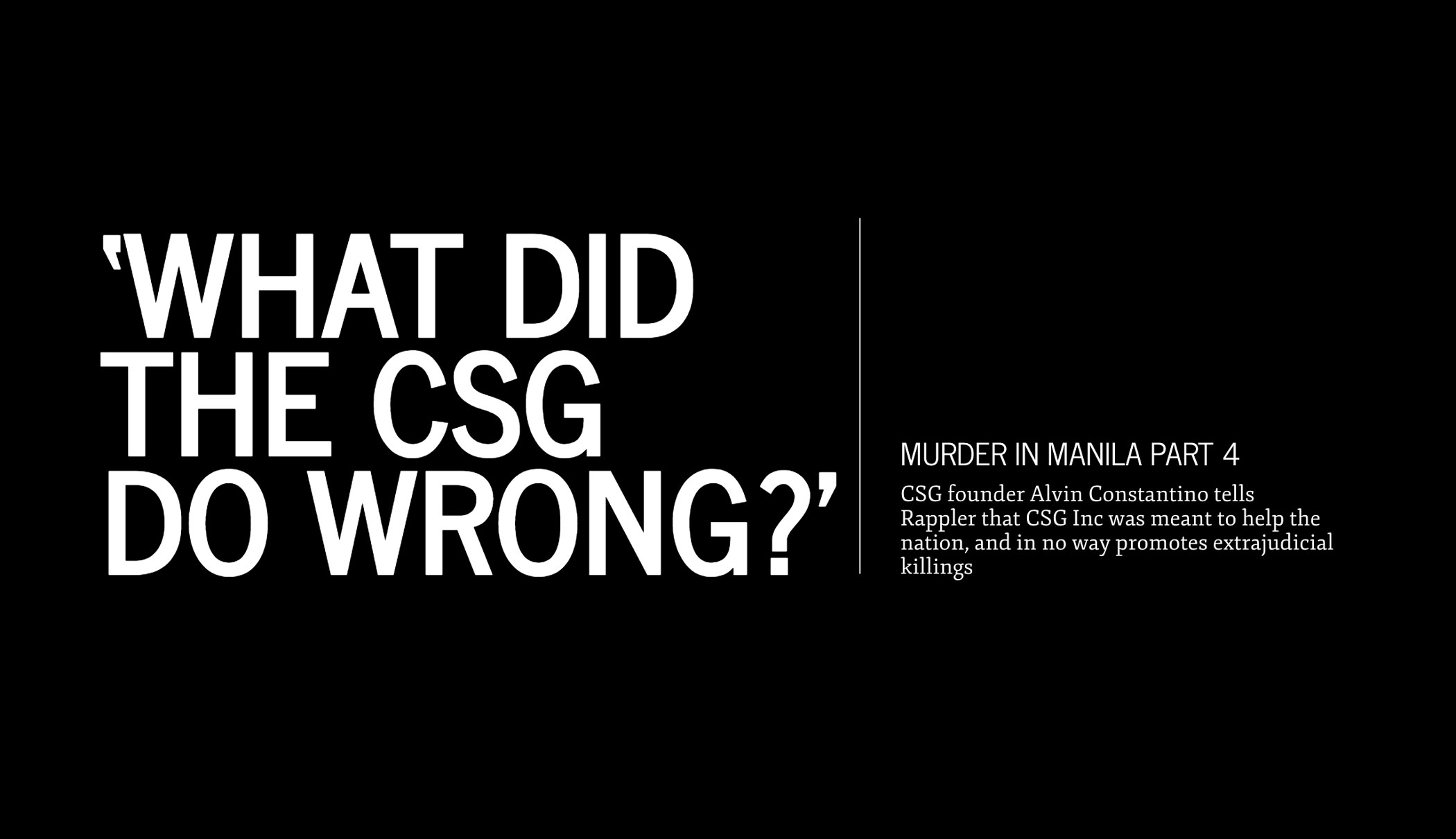 'Who ends up looking good when people like Sitoy with his grenade are killed? The police. But they didn't kill him. We just called them whenever there was a body,' says Simon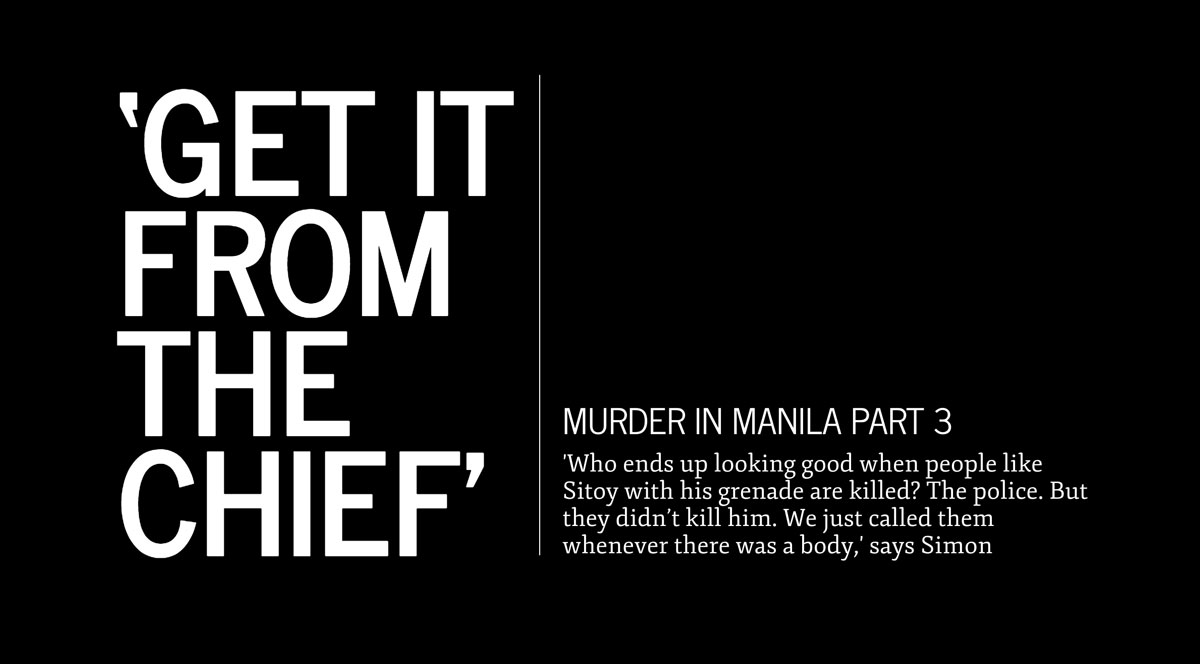 Rappler's sources claim cops had actively supported the CSG's vigilante activities – 'They were the killing arm of the police'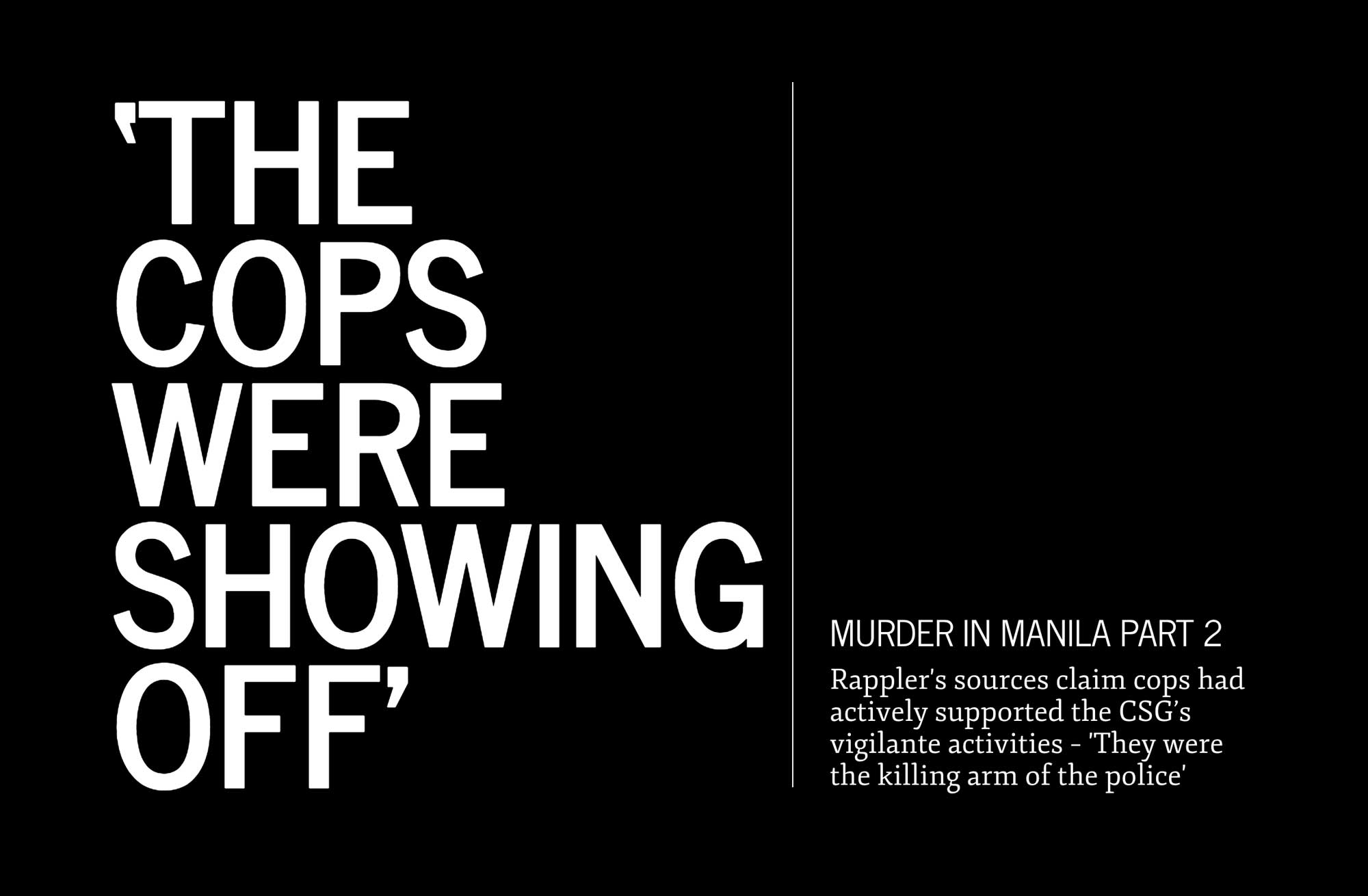 Journalist Patricia Evangelista and photographer Carlo Gabuco are lauded for their investigations into police killings published under Rappler's Impunity Series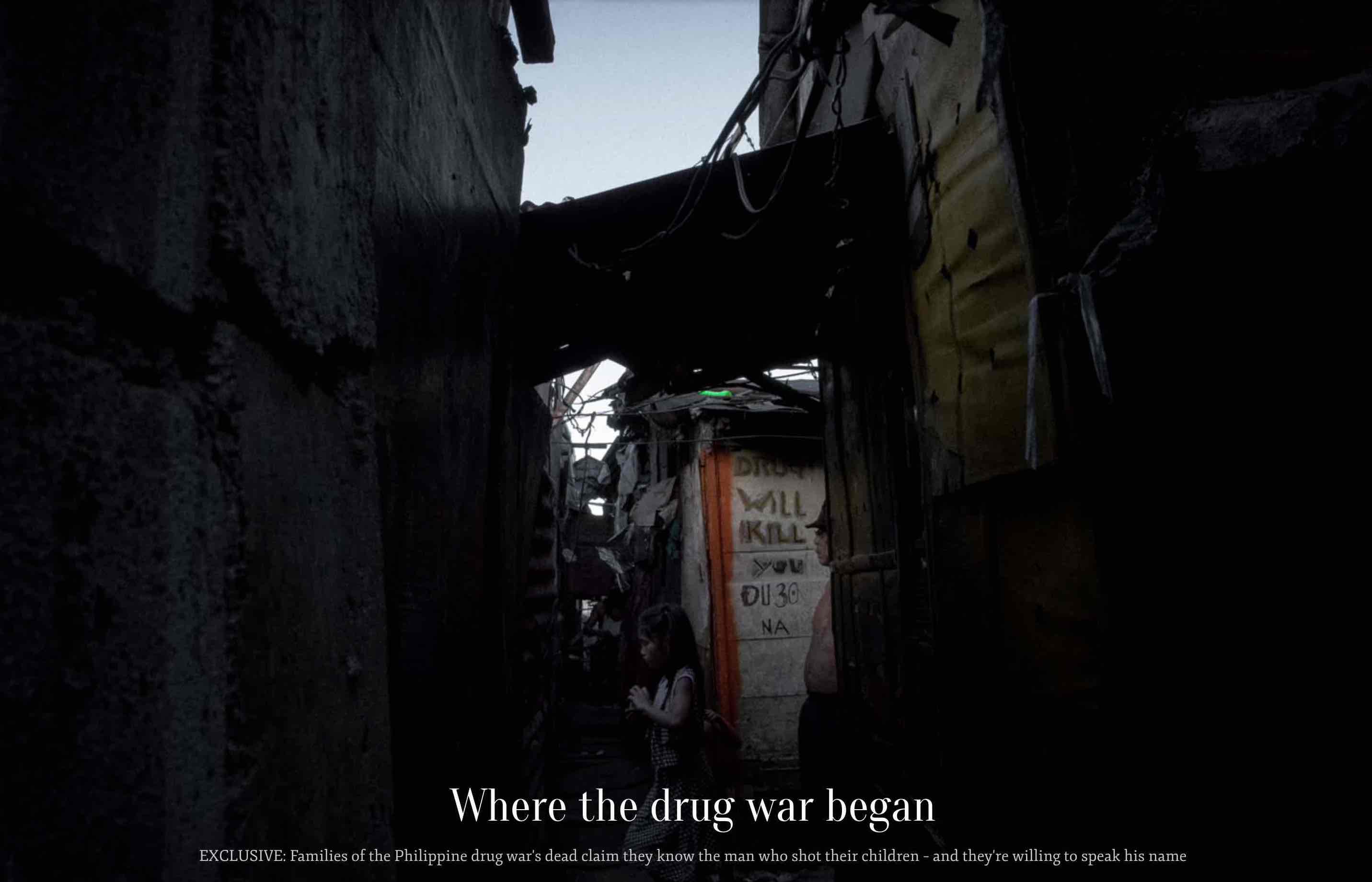 The police call it an encounter. The survivor says it was an execution. Forensic evidence says he may be right.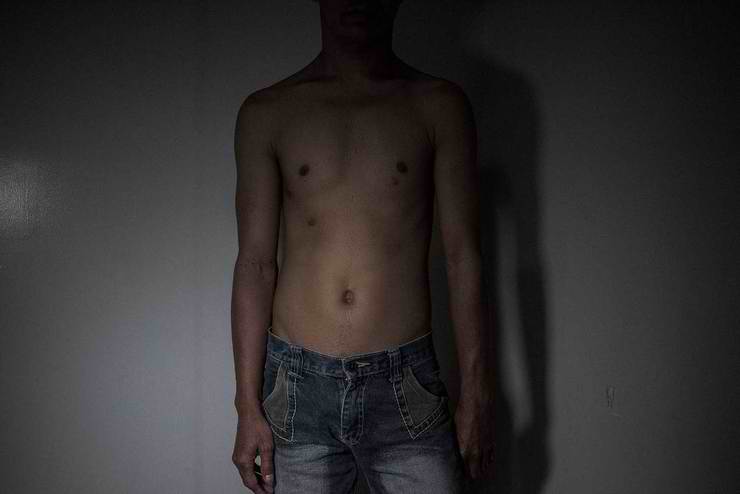 For three months in 2017, the Payatas village hall and the police station demanded the profiling and drug testing of residents they believed were drug personalities. Every household that refused was marked red.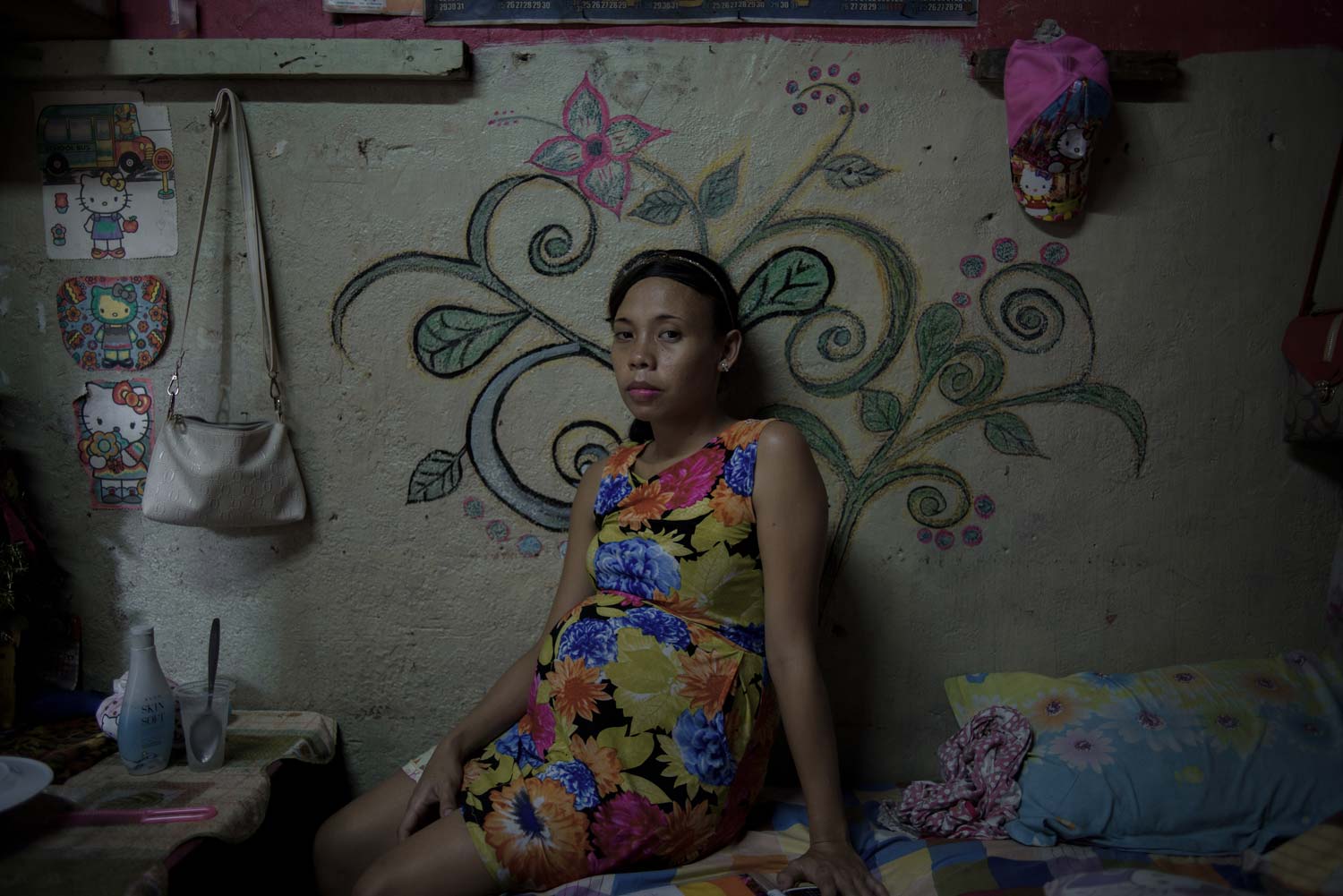 The war, as we have discovered, is fought in places where privilege does not extend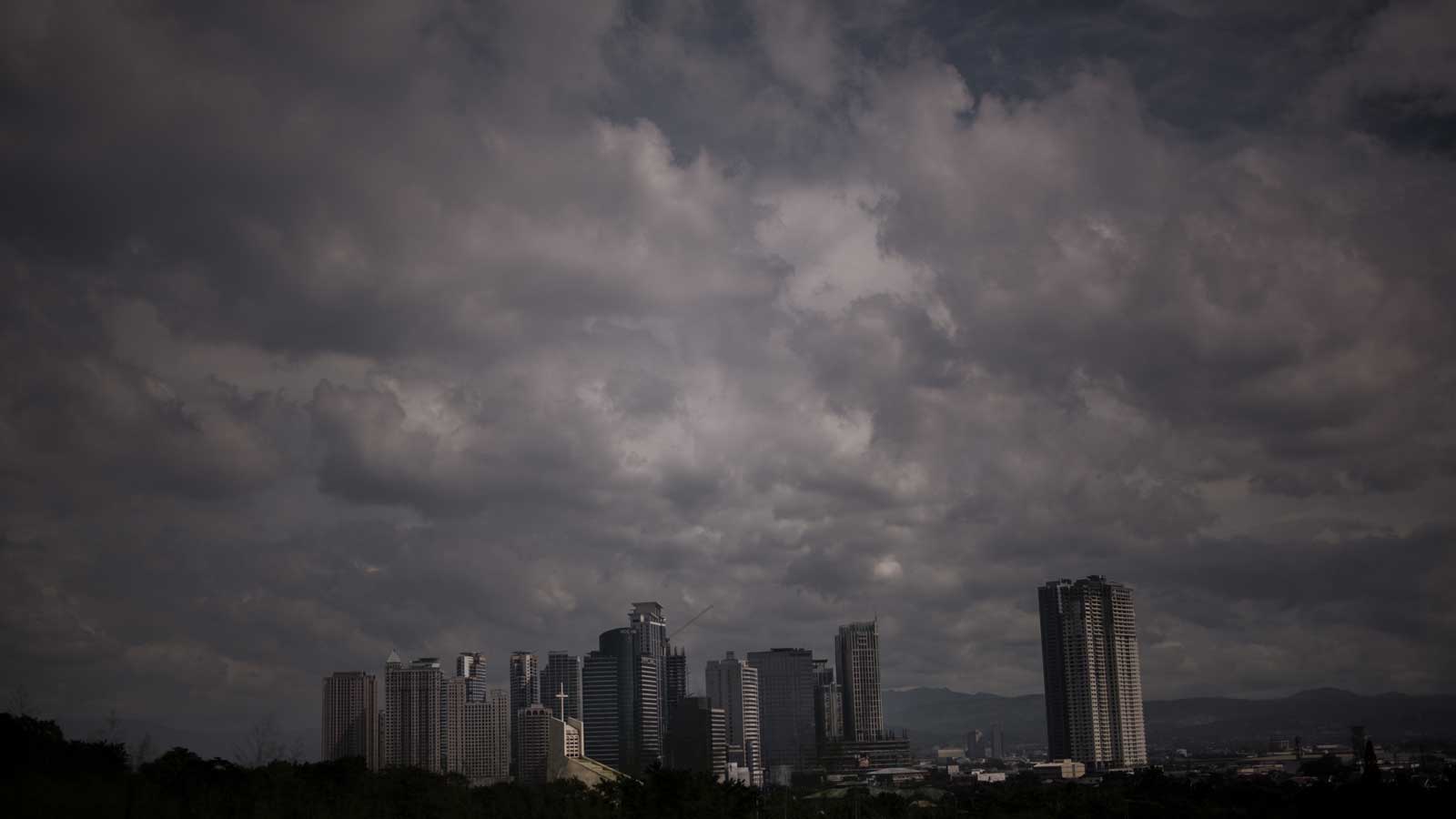 EXCLUSIVE: Families of the Philippine drug war's dead claim they know the man who shot their children – and they're willing to speak his name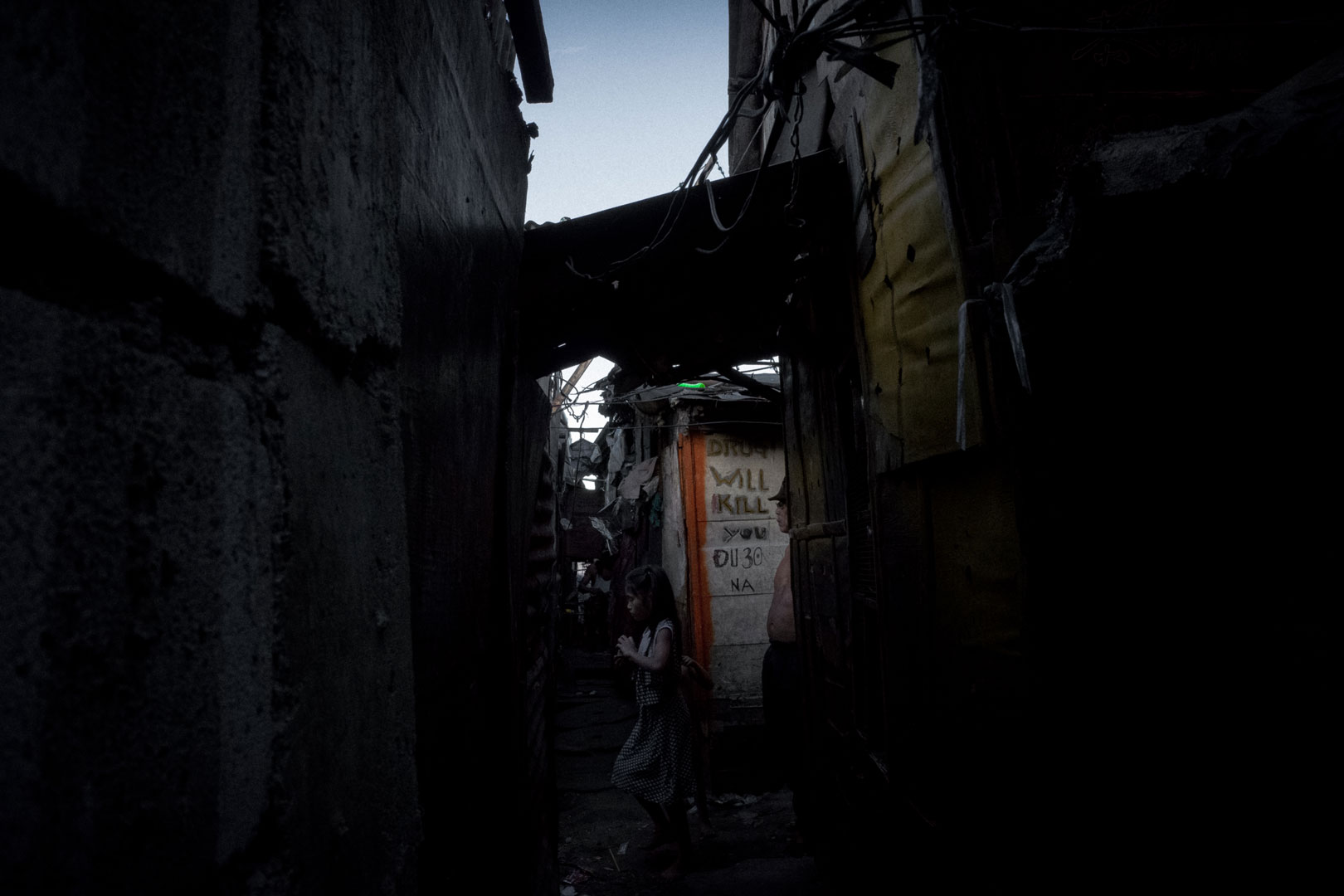 Heart de Chavez met her end with a bullet in her cheek and another in the back of her head. They were fired, says Heart's sister Arianne, by officers of the Philippine National Police.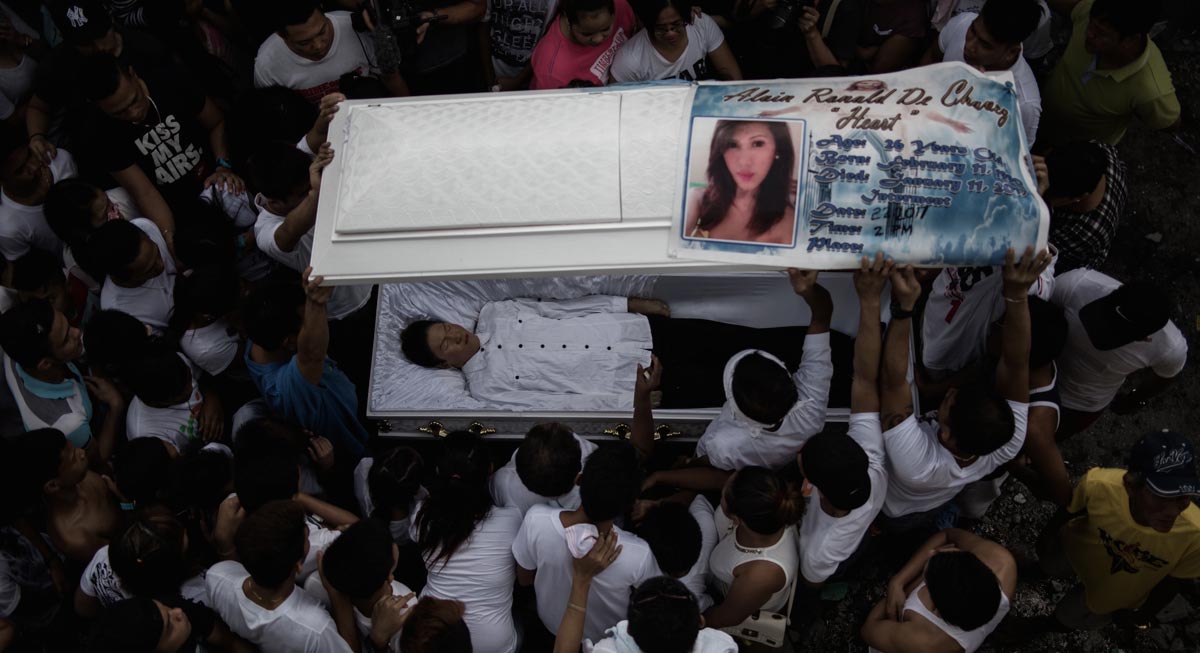 Christmas is for family, even when Papa is in a coffin and Mama disappears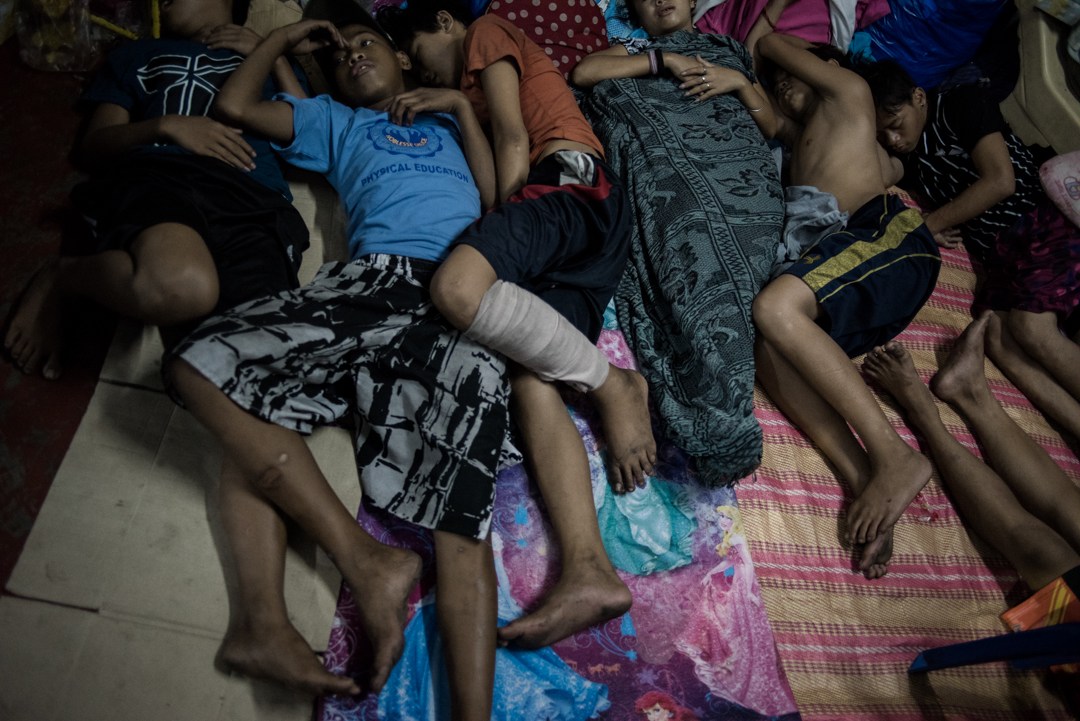 At the Shrine of Our Lady of Perpetual Help, the brutality of extrajudicial killings becomes the image of Christmas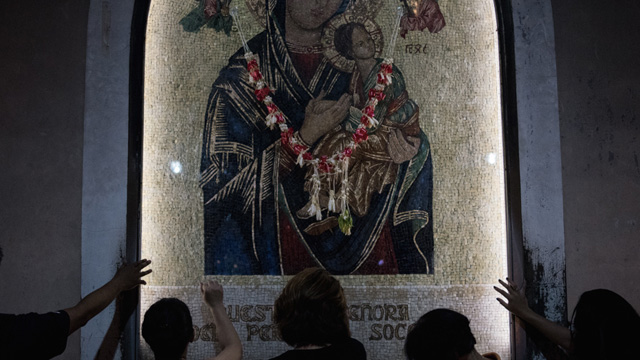 Rodrigo Duterte said, Let there be blood, and there was blood
Welcome to Manila, where torture is a joke, and murder is a hashtag.