Schonny Winston erupts late as La Salle beats rival Ateneo for the first time since November 2017 in front of 12,000 fans at the Araneta Coliseum
MANILA, Philippines – For the first time in five years, the La Salle Green Archers downed their eternal rival Ateneo Blue Eagles in a thrilling 83-78 finish in the UAAP Season 85 men's basketball tournament at the Araneta Coliseum on Sunday, October 9.
Prior to Sunday's showdown, La Salle last won against Ateneo back in November 29, 2017, when the likes of Ben Mbala, Ricci Rivero, and coach Aldin Ayo were still with the Archers.
Schonny Winston bucked a scoreless first quarter to finish with a gaudy stat line of 25 points, 5 rebounds, 6 assists, and 2 steals, while Evan Nelle returned after a one-game absence from fever to score 10 with 3 boards, 3 dimes, and 2 swipes for the 2-1 Archers.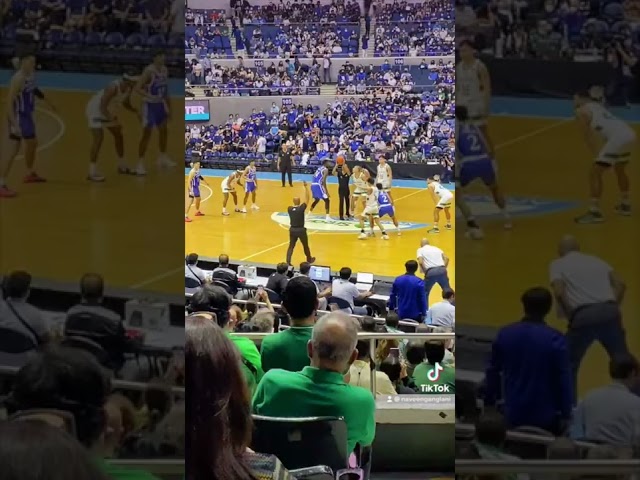 Given hope by a 13-0 start in the second quarter, La Salle fought tooth-and-nail with the Season 84 runner-up until deep in the final frame, where a pair of Winston free throws with 4:58 left gave the Archers a 74-72 lead that they would eventually never relinquish.
After a series of key defensive stops, Season 84 Mythical Five member Michael Phillips then finally gave La Salle a precious two-possession gap off a putback layup, 77-72, with 3:13 left in regulation.
Although Ateneo got within striking distance with 47 ticks left after a crafty Kai Ballungay finish, the Eagles failed to capitalize as Forthsky Padrigao missed a heavily contested three that led to the game-winning Nelle free throws to set the final score.
"I think the boys really worked hard. They believed that they can beat Ateneo, and we really worked and prepared for them. Even when we were down, we were able to regroup in the second quarter. I think we even got the lead," said La Salle head coach Derick Pumaren.
"My hats off to my guys. I told them to never doubt that we can match up with Ateneo, and they showed it in today's game."
Reigning MVP Ange Kouame paced the sorry loss with a 22-point, 12-rebound double-double plus 4 blocks, while Ballungay had his best game so far in an Ateneo uniform with 19 points and 10 boards in just 25 minutes.
However, the Eagles were ultimately bogged down with horrendous shooting nights from other key pieces like Dave Ildefonso and Padrigao, who each had 7 points on respectively frigid shooting clips of 3-of-14 and 2-of-18.
This, combined with the Archers' clutch stops and shots, pushed La Salle ahead despite being massively outrebounded by their rival, 63-41 overall, and 36-13 on offensive boards.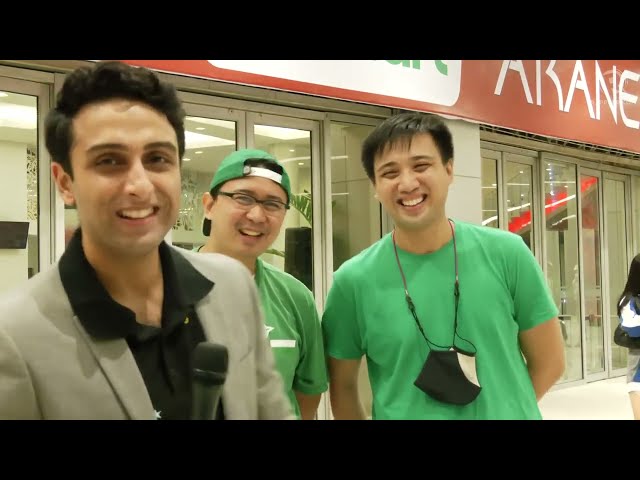 La Salle now carries its huge momentum to Wednesday, October 12, as it faces the UE Red Warriors at 4:30 pm in the Mall of Asia Arena.
Meanwhile, Ateneo returns to the drawing board against the UST Growling Tigers that same day at 11 am.
The Scores
La Salle 83 – Winston 25, Nelle 10, Cortez 8, Quiambao 7, Abadam 7, M. Phillips 6, Austria 6, B. Phillips 6, Estacio 5, Nwankwo 3, Nonoy 0, Manuel 0.
Ateneo 78 – Kouame 22, Ballungay 19, Andrade 8, Ildefonso 7, Padrigao 7, Gomez 5, Lazaro 4, Garcia 3, Chiu 2, Koon 1, Daves 0, Quitevis 0.
Quarters: 18-28, 46-47, 64-62, 83-78.
– Rappler.com