'Gonzaga doesn't appear to be aware of the massive responsibility she carries, most especially with the election looming'
On Monday, September 13, actress and YouTuber Toni Gonzaga interviewed Bongbong Marcos, son of the late dictator Ferdinand Marcos, on her Toni Talks YouTube show. The episode was irksomely titled, "The Greatest Lesson Bongbong Marcos Learned From His Father."
Just on the title alone, my initial reaction was disbelief and disgust. It had awakened the anger in my gut: she had made it sound like Ferdinand Marcos, murderer and thief, had great lessons to impart.
Marcos was a strongman who dealt with critics and maintained power for 20 years the way strongmen do – harshly, unforgivingly, disproportionate to the transgressions he imagined being levied against him.
Toni failed to discuss this matter with Bongbong with the depth the topic required. Instead, she allowed Bongbong to claim that all that had been said against his father were lies, just lies, and nothing more. That is the biggest failure of Toni here as an interviewer. She allowed Bongbong to get away with even more lies.
From the Tarantadong Kalbo Facebook page:
Blood was the cost of baring the truth about Marcos during his rule. Letting another lie spread from the son – whose biggest contribution to society has been to wage a busywork campaign against rival Leni Robredo – is aiding in the ongoing campaign to wipe out the sins of the father.
Even without formal political power, Bongbong was actually able to steal, too – in his baseless vice-presidential case, he stole valuable work hours from Robredo's team, which could've been devoted to something more productive.
It is perhaps his right to contest an election, but when is enough, enough? When is a campaign to correct a perceived electoral error just time-wasting politicking? As if Robredo didn't have enough extra weight on her back thanks to that other guy in office.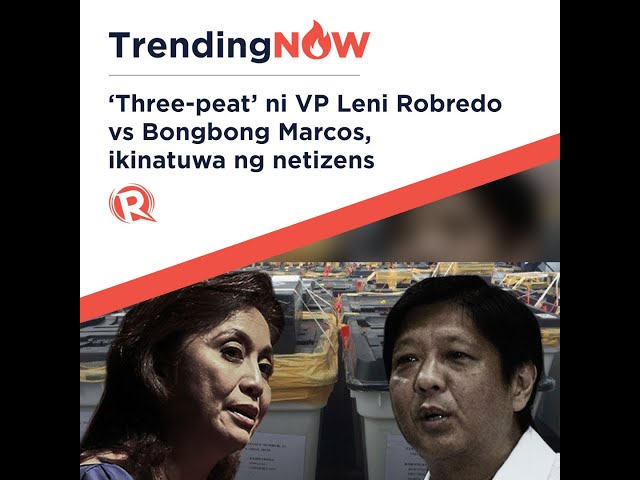 Toni's failings
There's a lack of a sense of history here from Toni Gonzaga. And that's an extremely dangerous state to be in for someone interviewing a politician. Politicians know very well how manipulating information can help their cause, their career. Political careers can be built on junk propaganda, carrying either little traces of truth or none at all.
Gonzaga doesn't appear to be aware of the massive responsibility she carries, most especially with the election looming. She has more than 4 million followers on her page. That is not insignificant, and she certainly has no right to absolve herself just because she's not a journalist. She is dispensing information to millions, and that's kind of all that matters in this case.
If you are not fully informed of the history of the country, your beliefs can be swayed, and swayed ever so closer to the alternative reality favoring the Marcoses. Complicated topics, then, should not have been broached with Bongbong if Gonzaga didn't have the proper capacity to put it in context right away, as a journalist would have.
As I've mentioned, a Marcos revisionism campaign is ongoing. Toni Gonzaga, whether she knows it or not, has just become a part of it – perhaps for the demographic that the more masses-oriented Marcos and Duterte propagandist Banat By cannot reach.
Gonzaga – physically beautiful and seemingly sophisticated – has a better chance at getting the middle class to listen. That's the strategy play here, a soft-sell afternoon tea talk, warmed up with a prior episode with opposition figure Leni Robredo to set up a defense of "neutrality."
She has a sympathetic way of interviewing: furrowed brows at moments of emotion, gleeful surprise at just the perfect moments – it all makes for good television, which is her background after all. But where is the sympathy and regard for the victims of the Martial Law era? Or do you really believe they were all just lying, Ms. Gonzaga?
Using her gifts for good
She is, admittedly, a wonderful actress. I've professed my love of her movies, especially in her turn as one of the four sisters at a certain Enchong Dee wedding, and her role as an architect opposite Piolo Pascual. She is amazingly funny, among other positive traits. But I find it hard to support someone not giving a significant political matter the respect and nuance it deserves – especially with the elections coming up, disinformation still spreading, and politicians currently jockeying for the proper political positioning.
That is not to say that Gonzaga, if she truly wishes to be a political interviewer, cannot use her humanistic wiles for good. In her Robredo interview, there was an emotional snippet where the Vice President recalls her late husband's final moments. It was a situation that would not have developed the way it had were it not for Gonzaga's relaxed, "friend-to-friend" interviewing style. She is, at the very least, masterful in making discussions more human, in an almost Oprah-like way – which could not be said for more standard, stern-faced journalistic interviews.
Yet that same approach cannot be applied to someone like Bongbong Marcos. When Bongbong dismissed the truths said about his father, Gonzaga should have had the courage to ask him, in turn, for a detailed explanation for the atrocities during Martial Law. She should have interjected. She should have said, no, they were not lies, Mr. Marcos; they were the truth, which you cannot erase with whitewashing. 
And when Bongbong said Ferdinand "chose not to fight" the people during the EDSA Revolution, that was because his family had lost all support. They had no choice but to flee. Gonzaga shouldn't have allowed this man to make others believe that the Marcoses could have still fought then.
(And Bongbong, spare us your supposed love for The Beatles. Were you there when your family scared off what could be argued as history's greatest band? Spare us your supposed knowledge of Taylor Swift and her songs. You're not cool until you stop this vengeful quest to take back the power you think is yours and your family's.)
On a final, and most pressing, note: Toni Gonzaga should have disclosed her affiliations with the subject to begin with, since it appears that Bongbong was at her wedding to Paul Soriano in June 2015. – Rappler.com