'HIV is a topic that no longer has the aura of death. People can safely have children, and can think more about the future and getting older.
In June 1981, cases of a rare lung infection, Pneumocystis carinii pneumonia (PCP), were reported in five young, previously healthy gay men in Los Angeles, followed by reports of an unusually aggressive cancer, Kaposi's Sarcoma, in a group of men in New York and California. Cases suggested that the cause of the immune deficiency was sexual. In 1983, a new retrovirus, initially named HLTV-III, was identified as a possible cause. An antibody test was developed; major modes of transmission were identified, and blood supplies screening started. The US Centers for Disease Control (CDC) first used the term "AIDS," describing it as "a disease with a defect in cell mediated immunity, occurring in a person with no known cause for diminished resistance." In 2014, scientists at Oxford University concluded that HIV likely originated in or around Kinshasa in the Democratic Republic of Congo decades before it became a pandemic. It is believed that a hybrid form of the simian immunodeficiency virus (SIV) "jumped" from the Pan troglodytes chimpanzee to humans as a result of either blood exposure or ingesting bush meat.
I first heard about this strange illness in 1981, just after medical school. Little did I know that most of my work since then would be related to something so incurable and stigmatizing, that brought with it connotations of immorality, deviant behavior, divine punishment, and death.
In the early years, when this disease was without a name and of unknown cause, it was an "interesting topic" for medical conferences. A few years later, while doing medicals on refugees and migrants in Vietnam, the HIV antibody test became part of the screening procedures, but there were practically none who tested positive. I recall the first few cases detected in Vietnam – around 1990 – in several Thai fishermen who had been caught fishing illegally in Vietnamese waters, subsequently detained and then tested for HIV. Though they were well and had no symptoms, the discovery came as a shock to Vietnamese health authorities.
In 1992, while in the US for graduate studies, more was known about AIDS, its consequences so devastating; people were thrown out of their homes, and many ended up in hospices especially set up for them. I volunteered at one such place near the School of Public Health, run by the Missionaries of Charity, to help care and feed for people, who were merely wasting away waiting for the end. These years were rife with protests by groups like the AIDS Coalition to Unleash Power (ACT UP), against the government, religious authorities, and big pharma companies, with their famed slogan, "Silence=Death." The LGBTQ+ rights movement was then gathering momentum. One of the most affecting events I have ever attended was the 1993 March on Washington, and the display of thousands of panels of AIDS quilts on the grounds of the National Mall, the only time in history that all the panels were shown together.
In 1994, I attended one of the weekend HIV workshops of the Library Foundation and did consultancy work with HAIN (Health Action Information Network), visiting projects funded by the American Foundation for AIDS Research in four countries. There followed three pivotal AIDS-focused jobs between 1994 and 2007 – the Philippine HIV & AIDS NGO Support Program, UNDP, and the International AIDS Alliance. I also served on the Board of NGOs working on AIDS. From 2007 until the pandemic onset I was based in Cambodia as a freelance consultant; by 2020 I had worked in 25 countries – writing national strategic and operations plans for HIV, evaluating numerous UN, INGO, and local NGO programs, doing research, training and advising organizations on NGO governance, sexual health, TB, leprosy, LGBTQ+ rights and SOGIE (Sexual Orientation, Gender Identity and Expression), among other topics.
Meanwhile between 1995 and 2015 major steps towards AIDS prevention and control were achieved: AZT monotherapy gave way to HAART (Highly Active Anti-Retroviral Therapy) in 1996, but this reached the Philippines only years later. No country remained untouched; Africa became a hotbed and AIDS the main cause of death, setting back development gains by decades and decreasing life expectancies. By 1999, AIDS was the number four cause of death worldwide. New drugs and modalities of testing were developed and scaled up, condoms and needle exchange programs proven effective. The Joint UN Program on AIDS, UNAIDS, came into being in 1996, and the Global Fund for AIDS, TB, and Malaria started in 2002. AIDS became the first disease to have its own special session with the UN General Assembly. The UN included HIV in the MDGs in 2015 and in the SDGs for 2030. The French discoverers of the virus won a Nobel prize. Today, millions of people are on ART. Great progress has been made in many countries, new combination drugs have been developed, and the participation of PLHIV and affected communities is acknowledged. Vaccine development has not been successful. Of approximately 75 million cases worldwide, over 30 million have died.
HIV is a topic that no longer has the aura of death. People can safely have children, and and can think more about the future and getting older. Treatment and pre-exposure prophylaxis (PrEP) is available. I was a godparent to an HIV-positive couple in the mid-1990s, and "Liza," as she was then known, went on to have a daughter. Yet, tragically, many in the Philippines still live in fear and stigma, not just because of their HIV status but because of the stigma surrounding being gay or transgender. 90-95% of all cases in the Philippines since 2008 have been in gay or bisexual males, and people are getting infected at a younger age. In 2015, HIV surveillance studies showed that in some cities 8.9% (or up to 1 in 11 men who have sex with men) above the age of 25 is HIV-positive. 
It is 2021 but in the Philippines, one in six persons is in the late stage by the time they are diagnosed, indicating they have had HIV for several years prior to getting a test. There are low rates of HIV testing and condom use in the most vulnerable and high risk populations, there is still opposition to comprehensive sexuality education, sexual debut is getting younger, and children are having children. Many deaths still go unreported or are labeled as pneumonia, generalized infections, or TB. The Philippine epidemic is still expanding, while in other countries rates are declining. Since 2017 the country has the dubious title of having the greatest rate of rise of HIV worldwide. If things don't improve radically, in the next few years, the country will fail to meet the Sustainable Development Goals in 2030, an echo of its failure to reach the 2015 MDGs.
The Philippine timeline
1984 Two cases of suspected AIDS in Filipino-Americans at a military base outside Manila, results only confirmed in 1986.
1985 The first known case of AIDS in a Filipino reported. In December, seven sero-positives in female sex workers working in the vicinity of the US bases are detected
1986 DOH declares AIDS a notifiable disease.
1987 The National AIDS Program is organized. The AIDS Study Group at RITM Is formed.
1988 The Philippines reports its 100th case. The AIDS Registry is set up. The First Medium Term Plan for AIDS is developed.
1989 DOH issues 12 policy thrusts for AIDS. RITM and Kabalikat, an NGO, start working with female sex workers in the Ermita and Malate areas.
1990 Initial mass media campaigns on AIDS Organized in Metro Manila. Remedios AIDS Information Center starts the first AIDS hotline services. Condom social marketing starts.
1991 Several Philippine NGOs start working on HIV awareness and education, with USAID funding.
1992 Among Asian/Pacific Islanders, Filipinos post the highest number of cases of AIDS in San Francisco, Hawaii, New York, and Los Angeles. Dolzura Cortez is the first person to reveal she has AIDS. Her story becomes a film, Dahil Mahal Kita (Because I Love You: The Dolzura Cortez Story). The Philippine National AIDS Council (PNAC) is convened, with government agencies and NGOs as members. First support group for People with HIV formed.
1993 The HIV/AIDS NGO Network Philippines is established. First International AIDS Video and Poster festival is held. National HIV surveillance started by DOH, supported by USAID.
1994 Sarah Jane Salazar goes public with her diagnosis; a film, Secrets of Sarah Jane, released. Pinoy Plus, a PLHIV group, is organized. Reach Out's "Condom Café" in Makati City is shut down by authorities a day after it opened amid protests by religious groups, and the local government calls it "obscene."
1995 Construction of Bahay Lingap, a halfway and treatment home for PLHIV opens.
1996 The family of Fil-Canadian singer and actor Rodel Naval confirms he had AIDS when he passed away in 1995. Presidential proclamation 888 declares 1997 as National AIDS Prevention year.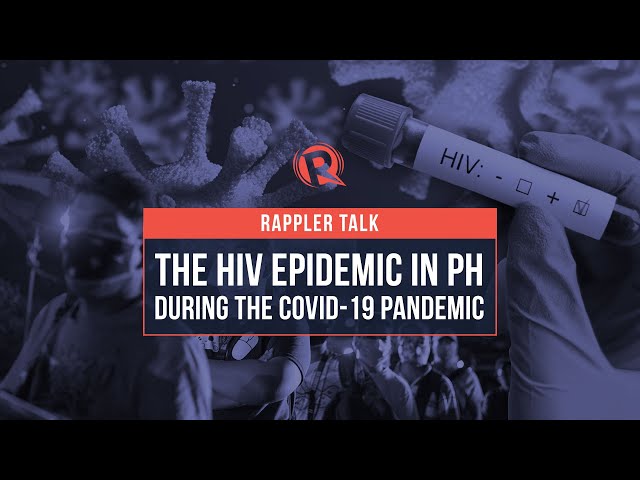 1997 The Philippines hosts the 4th International Congress on AIDS in Asia and the Pacific, with the AIDS Society of the Philippines as the organizer. Policies and strategies for STD & HIV prevention launched by DOLE, DECS, DFA, and DILG.
1998 Positive Action Pilipinas Foundation, Inc.(PAFPI) is organized. The AIDS Law, RA 8504, is passed and hailed as "good practice" for AIDS legislation.
2000 A "buyers club" is organized to purchase generic ARVs in bulk through an agreement with a pharmaceutical company; 16 people start treatment. Sarah Jane dies of AIDS complications at the age of 25.
2001 Local AIDS Councils organized.
2003 Molecular studies of HIV in the Philippines show predominant subtype to be subtype B, virtually unchanged since the 1990s. Actress Kris Aquino accuses her live-in partner of giving her an STD and physical abuse, raising much awareness on STIs, domestic violence, and gender relations.
2006 ART is supported through the Global Fund, with 170 people started on treatment at RITM and San Lazaro Hospitals.
2007 The PH epidemic, said to be "low and slow" from the past 20 years, now seems to be "hidden and growing," as one case a day is reported, double that of 2005.
2008 DOH announces that there are now more reported cases of sexual transmission from homosexual and bisexual males. Wanggo Gallaga, son of film director Peque Gallaga, goes public. This signals a shift in the face of HIV in the country. Reported cases of HIV increase by 65% over the previous year. Six treatment hubs are funded.
2009 The Philippine epidemic is said to be transitioning from "hidden and growing" to "fast and furious." Number of cases reported in 2009 has more than doubled compared to 2007.
2010 147 PWID are found to be HIV-positive in Cebu City, a gigantic leap from the eight cases from 1985-2009. This is 9% of all new HIV cases recorded for the year. For the first time over 1,000 cases a year are reported.
2011 "Red Whistle" founded by Niccolo Cosme and friends after they noticed people around them were contracting the virus at an alarming rate.
2012 Reproductive Health Bill signed into law on December 21, 2012 (RA 10354). 16 ART sites are operational in the Philippines, 3,643 under treatment
2013 Sero surveillance of PWID in Cebu shows 44.9% positive; HIV prevalence nationwide in FSW remains low at <1%.
2014 There are now 19 ART sites, treating 8219 people.
2015 Philippines records 7809 new cases (21/day) and fails to reach the MDG targets for reducing HIV. 5% of gay and MSM nationwide are positive, with 8.9% prevalence among those above 25 years.
2016 Hairdresser Ricky Reyes is found guilty of AIDS-related discrimination against an employee and pays damages. 9,238 new cases for the year, the highest ever, equivalent to 25.3 new cases a day, or roughly one new case every 57 minutes.
2017 The President signs an executive order calling for universal access to modern family planning methods and the accelerated implementation of the country's RH law. Research shows that the molecular epidemiology of HIV in the country has shifted since the 1990s-2009, with the "more aggressive" subtype ORF O1-AE more predominant. 11,101 cases for the year (30/day), a record. The country gains the dubious distinction of having the highest rates of rise of HIV worldwide. Philippine domestic funding for HIV now makes up 80% of overall funding for the response.
2018 AIDS Registry starts to differentiate transgender women in its reporting. They comprise 2-3% of all cases recorded since. Homosexual and bisexual males now make up 90-95% of all cases. Republic Act 11166 becomes law. It defines HIV and AIDS education as a right, provides for HIV testing without the need for parental consent for those between 15 to 17; ensures free treatment is provided. 88 ART sites operating, with 33,479 on treatment.
2019 12,728 new cases of HIV in a year (35 new cases each day, one every 41 minutes, another record). A pilot program providing PrEP to 250 gay and other MSM is started. 126 treatment sites in the country with 47,977 on treatment. Despite the big increase, this is merely 42% of all PLHIV in the country.
2020 COVID-19 hits, resulting in lockdowns and large scale disruptions of health services. Fewer testing, diagnoses, and treatment, a reversal of the trends for the past decade. The % of people in later stages of HIV at the time of diagnosis climbs up to 20%, compared to 12% from 2009-2019. Health authorities and NGOs devise innovative ways to counsel, test, and get ART to clients. It is estimated that 68% of PLHIV know status, 42% are on treatment. Only 26% of pregnant women with HIV are on PMTCT.
2021 40 years since the first reports of the disease. By end-September, registered cases hit 90,960, with 54,022 on treatment. There are 33 new infections a day, a 50% increase from 2020, only slightly lower than 35 cases/day in 2019. UNAIDS estimates that the number of HIV cases is 133,000. The "treatment gap" is widening, as the country cannot keep up with getting people on treatment as fast as they should be. – Rappler.com
Vic Salas is a physician and public health specialist by training, and now retired from international consulting work. He is back in Iloilo City, where he spent his first quarter century.