Enjoy these heartwarming and mouthwatering episodes with the family
When the world went into lockdown in 2020, most of us turned to doing different kinds of hobbies like cooking, reading, tending to plants, watching movies and series. Let's admit it though: among all these activities, we've been spending too much time in front of a screen, binge-watching K-dramas or western series.
With the world not quite out of lockdown yet, we still seek the help of films to cope with everyday uncertainties. But instead of watching to escape, sometimes it's good to watch to find connections, too.
This is what MAGGI's first ever digital anthology is all about. The episodes starring Judy Ann Santos-Agoncillo feature stories most Filipinos have experienced in some form or another. One of the episodes, "PAG-ASArap", is set in the time of COVID-19.
In an exclusive press preview, Judy Ann shared why MAGGI decided to do this anthology, and why she also agreed to do it. "More than anything, it is the bonding message – ito yung reason kaya ginawa ng MAGGI ang "Kusinaserye. It's bringing back the family together."
Each episode also features a MAGGI recipe that moms can try cooking with their kids after bonding over these films. The heartwarming digital anthology aims to be a source of both culinary and life inspiration.
Watch and enjoy the MAGGI Kusinaserye digital anthology below:
Komander Nay
This episode directed by Pepe Diokno is about a military mom who's figuring out how to treat her children more like kids instead of soldiers. How do you bridge the gap between a disciplinarian mother and modern teenagers? See how openness and good food can bring peace within families.
Recreate the featured Korean Fried Chicken recipe with MAGGI Magic Sarap.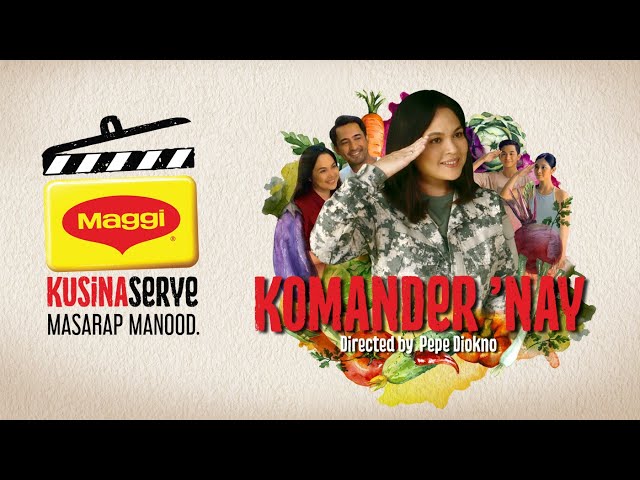 PAG-ASArap
Several businesses, especially those catering to students and office workers, have been affected by the pandemic. In this episode also directed by Pepe Diokno, the spotlight is on these small but resilient businesses that found resourceful ways to continue operations despite the challenges.
Recreate the featured Chicken Bihon Guisado recipe with MAGGI Magic Sarap.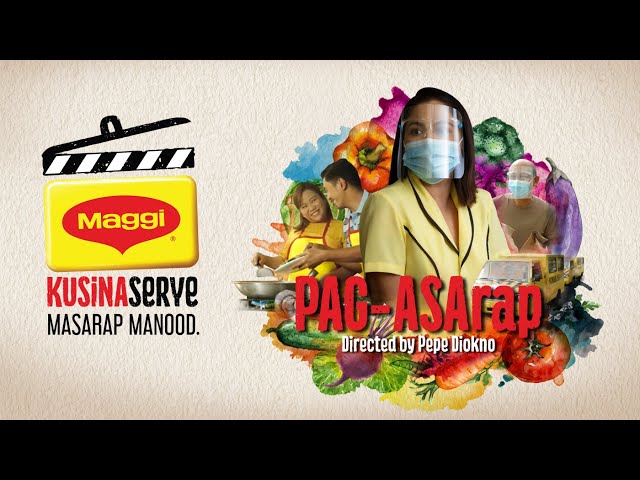 NakakataCooks
The last installment in this digital anthology directed by Randolph Longjas is about that one family recipe that's being passed on from one generation to the next. Is it wrong to tweak an heirloom recipe and try new ways of cooking? This film will show you how the power of taste can preserve and create new memories at the same time.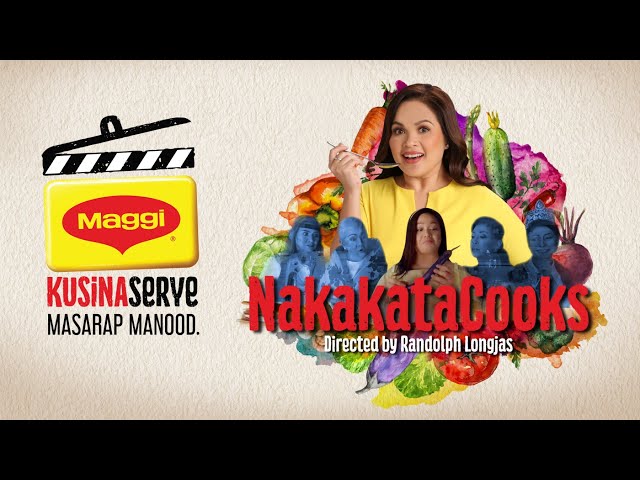 Recreate the featured Pinakbet with Pork Belly recipe with MAGGI Magic Sarap.
MAGGI has always believed that nasa kamay ng bawat mommy ang sarap ng buhay ng pamilya. So, as long as we have her and each other, we can take comfort in good food and stories shared with family and friends. – Rappler.com
Visit https://www.maggi.ph/ for more easy, delicious recipes to cook at home.