For AIA Philippines and BPI AIA, love is about protecting those you care about
Editor's note: This content is sponsored by AIA Philippines and was produced by BrandRap, the sales and marketing arm of Rappler. No member of the news and editorial team participated in the production of this piece.
It's common to simply say that we love someone in passing – before we leave for travel, after receiving a thoughtful gift, or during a celebration of success. But how do we keep letting our loved ones feel our care even on regular days, or when we're not around to say it?
For life insurance company AIA Philippines, it's about letting your everyday actions of care speak for themselves. To spread this message, AIA Philippines and BPI AIA partnered with OPM icons Gary Valenciano and Chito Miranda for "It's Real Love," a song based on true stories of loving commitment.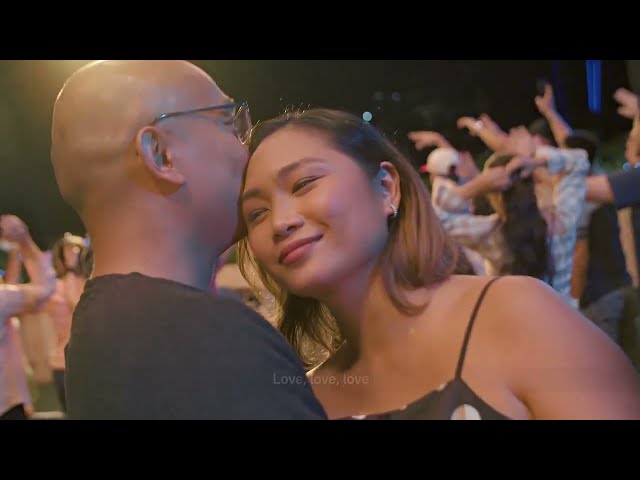 The stories in the track are made up of real-life accounts from AIA Philippines and BPI AIA customers who express their love through the protection that insurance provides. For those who are looking to care for their loved ones for a lifetime, AIA can help deliver this through their plans. To learn more about their offerings, visit their official website.
Don't expect it to be all about romance though – Valenciano and Miranda also tell stories about strong platonic and familial love. The track covers several stories of love: from a mother who takes inspiration from her kids and plans their lives out for the better, to a breadwinner eldest child who takes care of themselves so they, in turn, can take care of their family.
The lesson is clear: For AIA Philippines and BPI AIA, real love is about the mundane but consistent and purposeful actions we take to make sure that our loved ones live healthier, longer, and better. A three-word phrase may be fleeting, but a commitment to improving your loved ones' lives is a sentiment that rings true for years to come.
Want to help spread the AIA love? You can jam out to the track and share it to your loved ones by streaming the song and official music video, out now on AIA Philippines' platforms. You can also visit the official website of AIA Philippines and BPI AIA, and follow their Facebook pages at @AIAPhilippines and @BPIAIAOfficial for more information on their insurance plans. – Rappler.com