Editor's note: Some finds are simply too good not to share. Let us guide you on some of the best deals out there. Before you check that cart out, be sure to #CheckThisOut🛒. Our articles contain affiliate links from our partners. We earn a small commission when you shop using these links.
On the 49th anniversary of the declaration of Martial Law, newsfeeds were again filled with testimonies and stories recalling the brutal years of the late former president Ferdinand Marcos. But along with these are attempts to revise history through various media platforms. That's why it's never too late to educate the youth about Martial Law.
But it's a challenge to introduce and frame this topic for children without compromising the facts. A study on picture books suggests that using illustrations can enhance story recall and improve parent-child interaction. Illustrations further aid them in empathizing with characters, allowing them to recognize and understand emotions.
In this list, we rounded up seven graphic literature to springboard a healthy and safe discussion on Martial Law with your kids.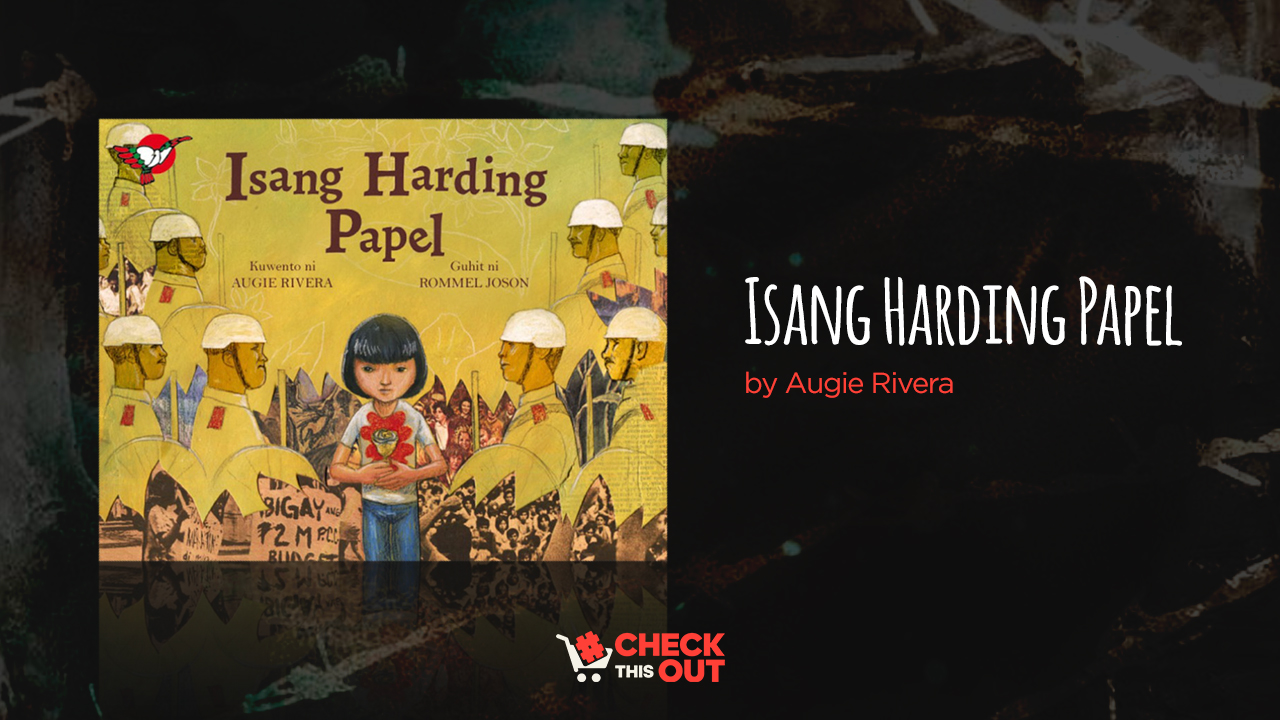 This picture book reflects the struggles of the families of political prisoners through the eyes of a seven-year-old Jenny. It tells how she coped with the separation from her mother, Chit, who was detained for staging protests through street performances. With Rivera's subtle critiques and illustrations by Rommel Joson, this book was named Best Children's Book in the 2015 Filipino Reader's Choice Award.
The back cover says: "Napupuno na ng mga bulaklak ang kuwarto ni Jenny pero wala pa rin ang nanay niya. Panahon ng Martial Law, panahon ng pinaiiral na disiplina para daw sa kaunlaran. Pero para kay Jenny, panahon iyon ng pagkakalayo nilang mag-ina. Hanggang kailan kaya sila magbubuo ng harding papel?"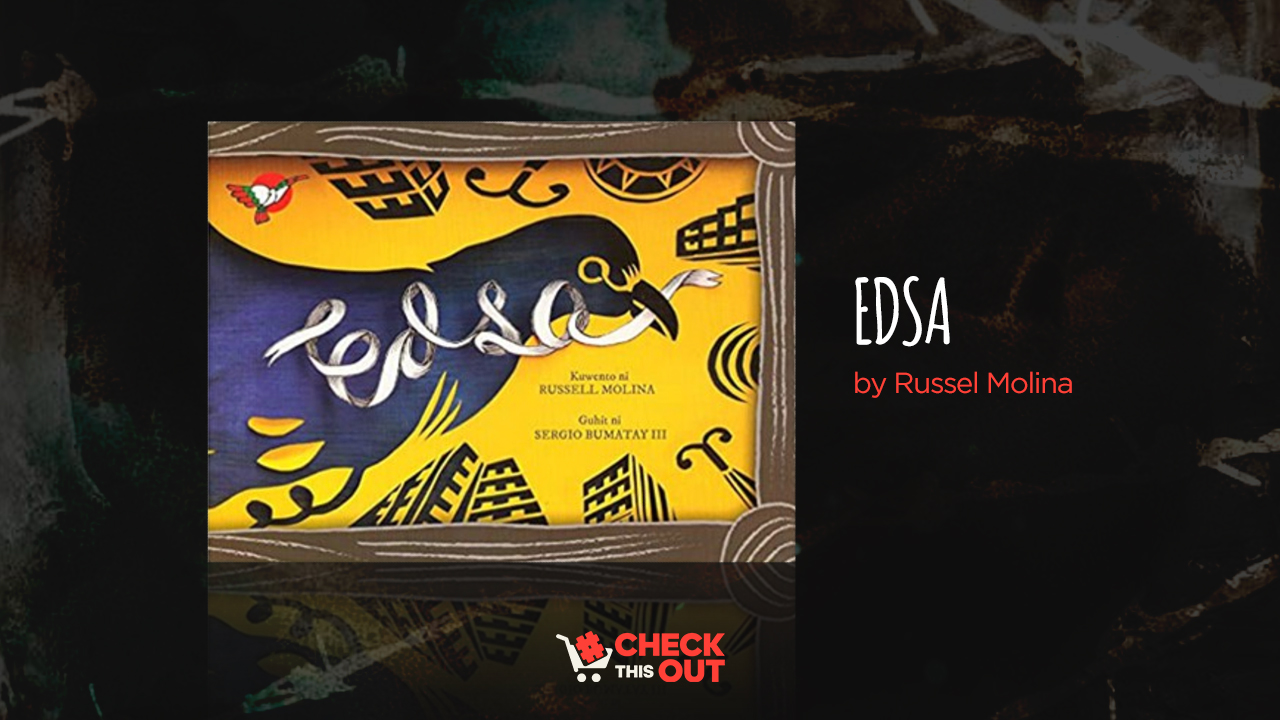 Through this counting book, Adarna House and the EDSA People Power Commission paid tribute to the collective awakening of those who survived and fought to oust the late dictator. With illustrations by Sergio Bumatay III, it can serve as a prompt in recalling the historic People Power revolution of 1986.
As the book blurb puts it, "Sari-saring makikita. Iba't ibang karanasan. Ano ang naganap sa gitna ng EDSA? Paano nagkaisa ang taumbayan? Ating balikan ang isa sa pinakamahalagang pangyayari sa ating kasaysayan."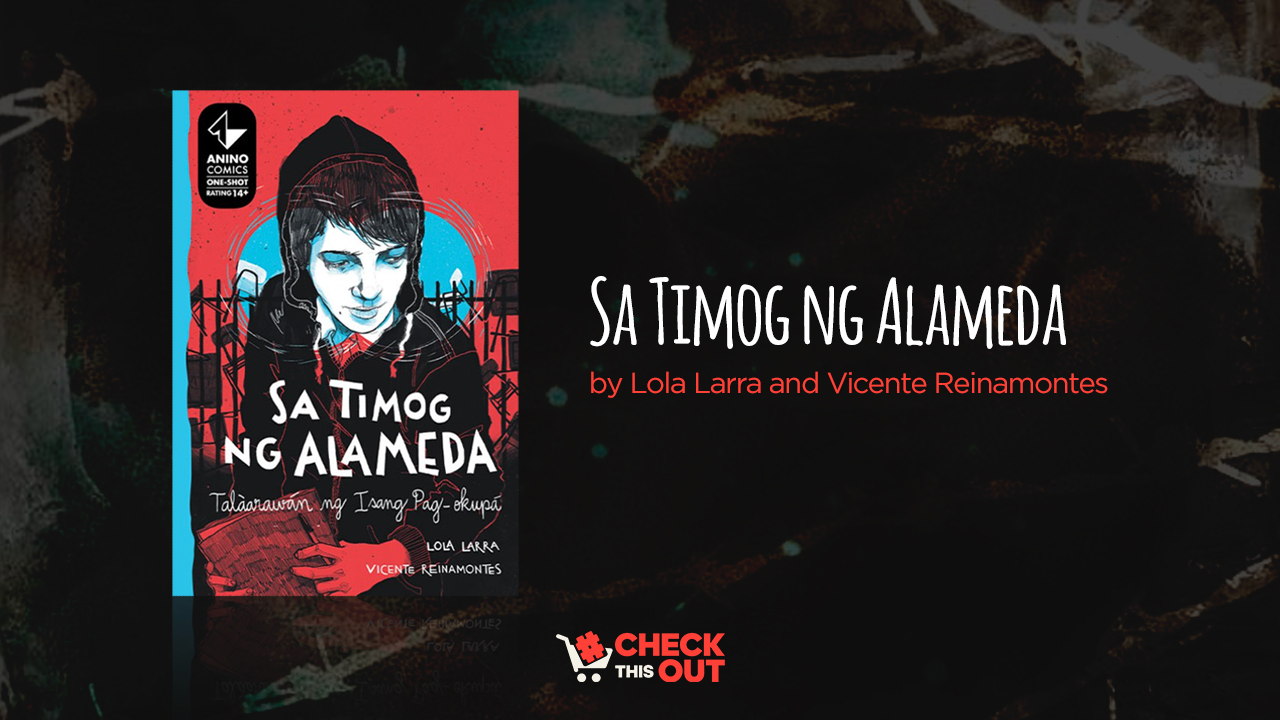 This illustrated novel, originally written in Spanish, was translated into Filipino (and several languages) and published under Adarna House's Aklat ng Salin. It narrates how Chilean students fought for their rights to free and quality education. The movement, widely known as the Penguin Revolution of 2006, can be regarded as one of the most successful in Chile's recent history. This book asserts that education and social justice is a basic right. It encourages the youth to be politically engaged because activism is both a right and a civic responsibility.
Book summary: "Inokupahan ng mga estudyante ang isang school. Nagbago ang lahat mula roon: ang mga klasrum, ang futbol field, at maging ang mga estudyante. Sa isang notebook, isinusulat ni Nicolas ang mga nangyayari sa pag-okupa nila. Naiinip na siya sa mahahabang pagpupulong. Samantala, may nagmamasid sa kanila mula sa katabing lumang bahay."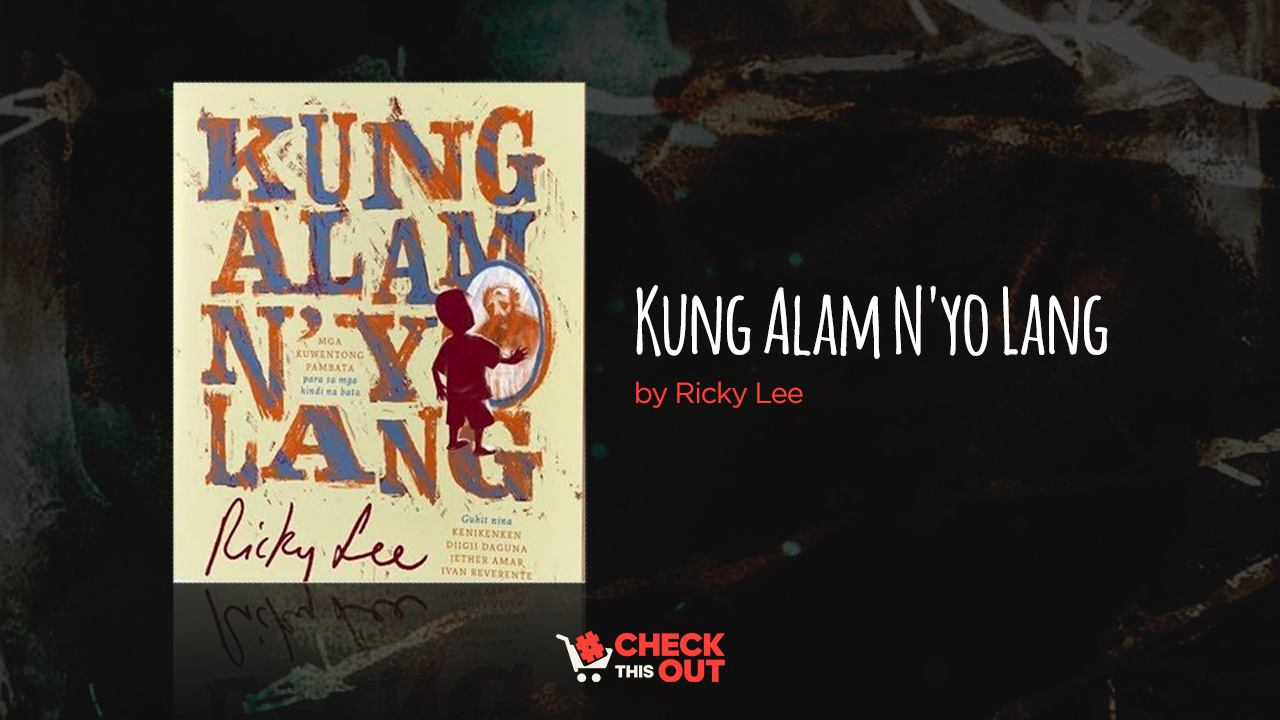 In this book, acclaimed writer and anti-Marcos activist Ricky Lee narrated four different stories from the perspective of children. It navigates religion, politics, and death – arming children with knowledge on how the world works and reminding adults of learning experiences in their youth. It features illustrations by Jether Amar, Ken Bautista, Diigii Daguna, and Ivan Reverente.
The back cover says: "Mga kuwentong pambata para sa mga hindi na bata. Apat na bata, apat na kwento ng pagharap sa mga katotohanan at kasinungalingan ng buhay. Kung alam lang nila."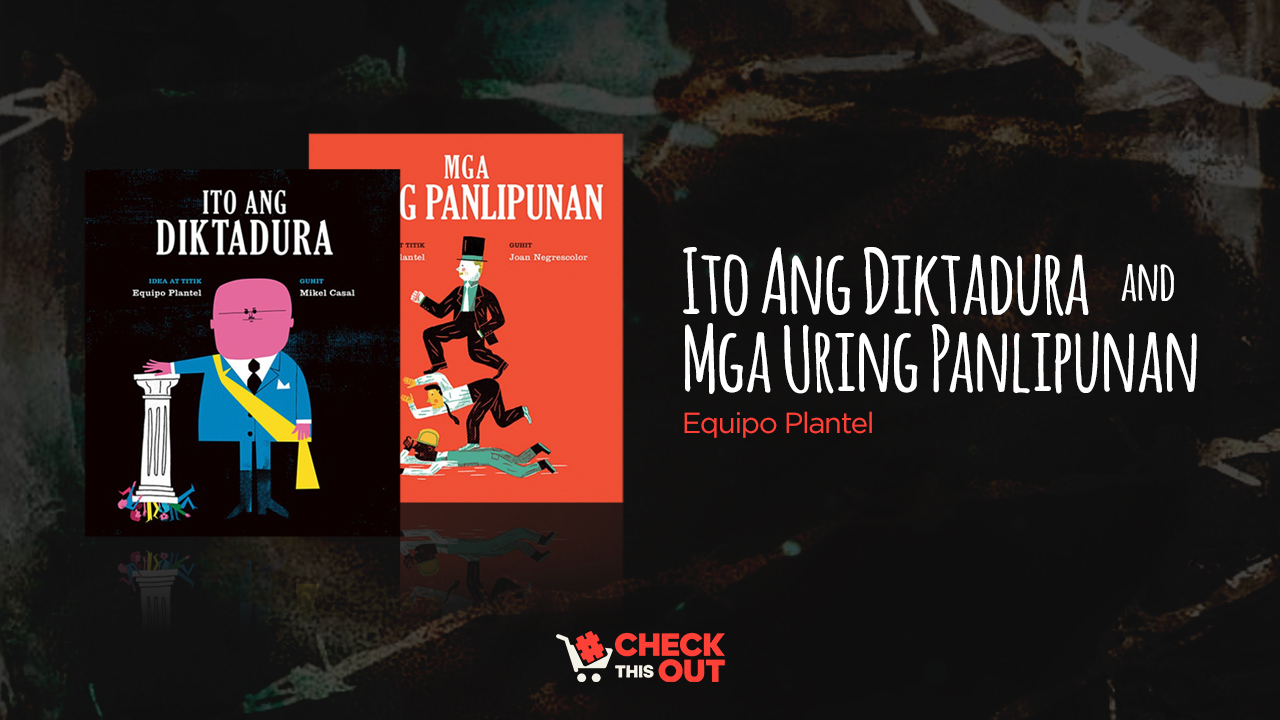 [Buy each for P149: Ito Ang Diktadura | Mga Uring Panlipunan]
These books are part of a four-book series called Libros para Mañana (Books for Tomorrow), originally published between 1977 and 1978. In 2017, both made their way to Adarna House's Aklat ng Salin. The collection addresses socio-political issues that are relevant even today. These two focus on dictatorship and social injustices, respectively.
Ito Ang Diktadura describes the qualities and behaviors of a dictator to young Filipino readers. While Mga Uring Panlipunan tackles how social class can be dictated by power, money, and culture. Through disproportions, theatrical and tragicomic aesthetics, illustrators Mikel Casal and Joan Negrescolor effectively send the message. Make sure not to miss Casal's irony – a yellow illustration of the late ousted dictator Ferdinand Marcos, alongside the likes of Kim Jong-il, Saddam Hossein, and Adolf Hitler.
For those of us who did not have to live through the horrors of Martial Law, Ito Ang Diktadura asks, "Paano nga ba mabuhay sa ilalim ng diktadura?" For the privileged, Mga Uring Panlipunan questions "Paano nga ba mabuhay sa lipunang nahahati ang mga uri?"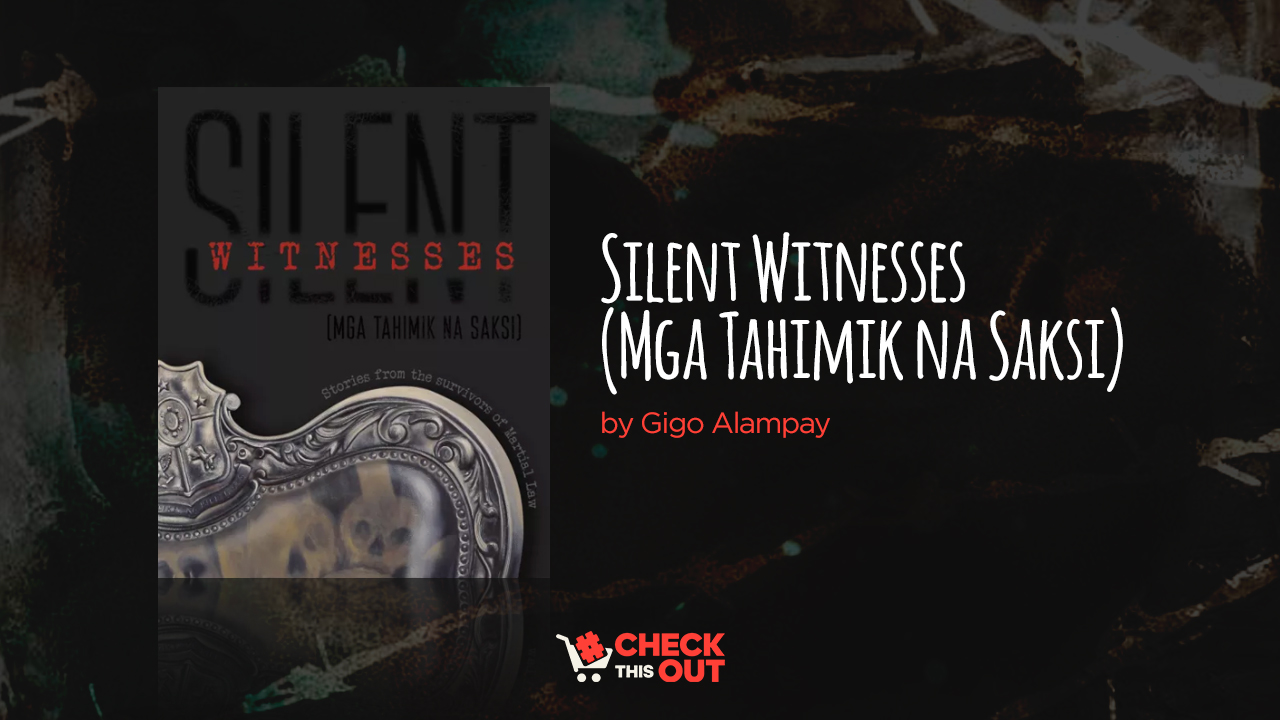 Last but not the least, this book is meant for more mature children. For this project, the Center for Art, New Ventures, and Sustainable Development (CANVAS) read through dozens of accounts from Martial Law survivors. The testimonies were condensed into three-sentence stories, told in English and Filipino. The message, accompanied by evocative illustrations from Renz Baluyot, is as straightforward as it can be. Its goal is to encourage meaningful conversations on a sensitive topic as such, where adults can provide more context into real-life stories of Martial Law atrocities.
As Gigo said, "Memory is an underrated but extremely important thing. We remember and learn from the past because we want our children to lead better lives than us."
You can look through the online exhibit here. Better yet, buy the book. Aligned with CANVAS' One Million Books for One Million Filipino Children Campaign, every purchase equates to two books donated to a child in underprivileged communities in the Philippines.
It is important to remember that even though these books were made for children, parental guidance is advised so they can absorb information with care. Do you know other socially relevant books for children? Share them with us. – Rappler.com
Yana Padolina is a BrandRap and Hustle intern. She is an ARMY, a cinephile, and a believer of the cosmos. In her free time, she likes to put her own spin on family recipes or binge-watch Run BTS.