The arrest of several Lumad children and adults in Cebu is the latest in a series of attacks against them. These indigenous peoples have long struggled to continue their education and maintain their culture despite threats
Several Lumad children and adults who were staying in a retreat house inside the University of San Carlos-Talamban (USC) campus were rounded up in what the Philippine National Police said was a "rescue operation" on February 15. Human rights advocates, however, called it a "raid."
Police said that the Lumad children were held captive by "militant groups" in the USC-Talamban retreat house. At least 26 Lumad students and teachers were arrested by the PNP Central Visayas regional office (PRO-7) during the operation.
The Cebu City social welfare office, which received the minors "rescued" by the police, however, denied that the Lumad children were undergoing "warfare" training at the school, according to a report by Philstar.com.
The incident was the latest in a series of attacks on the Lumad, who have long struggled to continue their education and maintain their culture despite threats.
Why did Lumads go to Cebu?
Caught in the crossfire of the civil war between the government and communist rebels, these indigenous peoples of Mindanao have fell victims to military harassment, land grabbing, demolition, forced evacuation, and even extrajudicial killings.
President Rodrigo Duterte himself threatened to bomb Lumad-run schools in 2017. 176 Lumad Schools have been also shut under the Duterte administration, according to the Save Our Schools Network Cebu.
With these threats making it difficult for them to stay in their ancestral lands, Lumad students and teachers fled to different cities such as Cebu and Metro Manila. It is in these urban areas where they continued their education in makeshift facilities called Lumad Bakwit Schools.
According to the Save Our Schools Network – Cebu (SOS), Lumad students arrived in Cebu in October 2019 and were first housed by the University of the Philippines – Cebu (UPC) community. The SOS Network is a group of non-government people and organizations which support Lumad Bakwit schools.
But even before they arrived here to study, the Lumad have visited the different USC campuses for educational discussions and immersions as early as 2018.
Since then, the Lumad have participated in educational and recreational events such as workshops, fora, garden planting, and "paskohan" (Christmas activities)" hosted by various local organizations. Lumad Bakwit Schools also joined the Rage Against War protest on January 25, 2020, and the One Billion Rising dance campaign last March 6, 2020, to assert Lumad rights and to call for justice.
USC later opened its gates for Lumad students and teachers on March 13, 2020.
A chance to have better education
Hoping to advance their education, several Lumad students and teachers went to USC.
"They [Lumad] talked about how happy they were being in USC and how thankful they were of the volunteer teachers," Johanna Cabeje, a Carolian, said.
The Society of the Divine Word Fathers (SVD) own and manage the University of San Carlos schools. Students of USC are called Carolinians.
The Lumad were supposed to stay in the USC-Talamban Campus for only a few weeks.
"The delegation was supposed to complete their modular schooling on April 3, 2020, and after which, they would have returned to their respective indigenous communities," said a joint statement by the USC administration and the Society of the Divine Word Fathers (SVD) Philippines Southern Province.
However, the imposition of quarantine restrictions on March 13, 2020 stranded the Lumad in the city.
The USC community provided for the basic needs of the Lumad, like meals and hygiene kits, through donation drives. SVD priests also sheltered them in their retreat house which was located in the hills surrounding the Talamban Campus.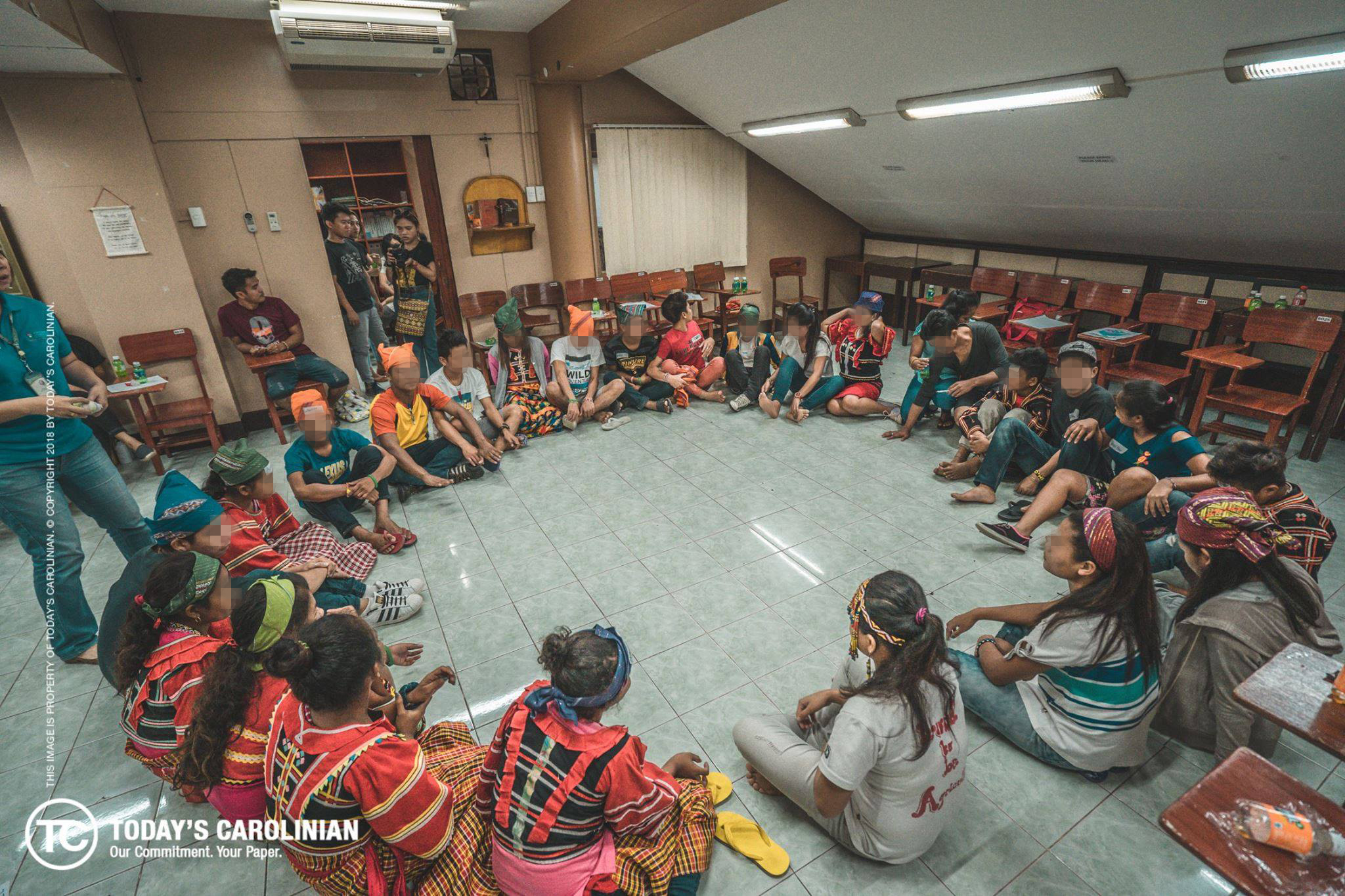 By know, the Lumad were familiar with the USC campus having been there for educational discussions in past years.
Some of these activities were a forum in 2019 on the indigenous people's situation. In that event, a datu spoke about the Lumad's plight. Volunteers from the Tulong Kabataan Network, in partnership with the SOS, also celebrated Christmas 2020 with the Lumad, giving them school supplies as gifts.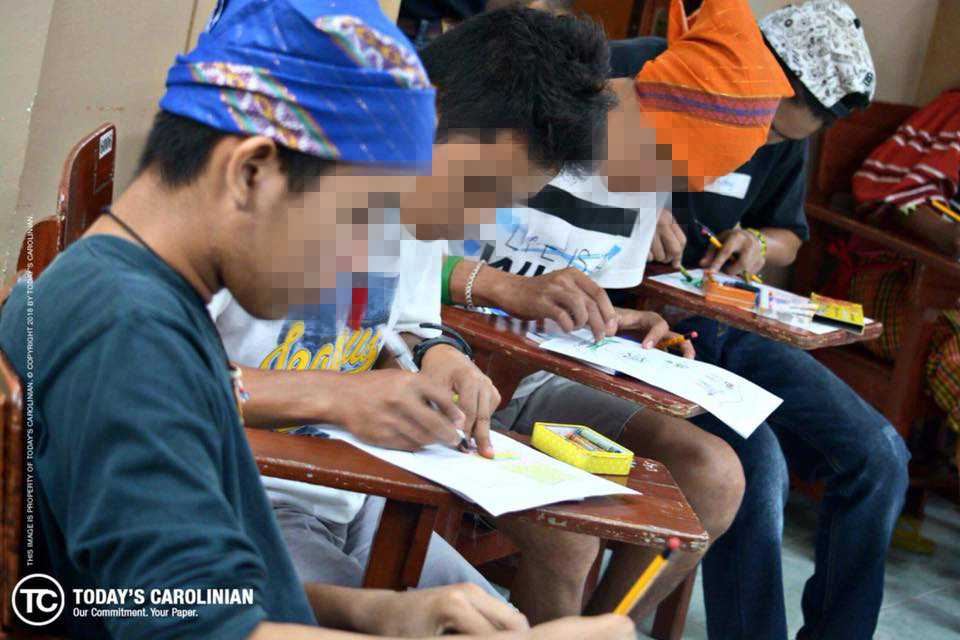 A USC alumnus, Rey Joel Alcala, detailed how he bonded with one of the detained Lumad Jomar during the event.
"We have the same beliefs and dreams. He aspires to be a lawyer in order for him to defend [people against] the atrocities of the state forces… I can't help but be emotional about it," said Alcala.
When Alcala asked the 21-year-old Lumad why he wanted to be a lawyer, Jomar said that at first he wanted to be a teacher. He changed his mind when he experienced repeated harassment. Alcala shared how Jomar wanted to fight for his rights, and for Lumad's ancestral lands and their tribe. 
The Lumad Bakwit Schools, along with the organizations that support them, help the indigenous peoples with their education and support their plight.
What goes on in the retreat house?
Despite the controversy caused by the police operation, the Lumad lived an ordinary life in the retreat house. In this elevated place which overlooked the sprawling campus, they held classes, recreational and cultural activities, to maintain their identity, heal from trauma, and continue their education.
"For the Lumad children, they only want a simple life. They want to finish their studies to be able to be professionals, to be able to serve their community," said Angel Mendiola, Vice President of the USC Supreme Student Council and a convener for Save Our Schools Network Cebu.
A typical day in the retreat house started at 5 am with morning zumba. Then, the Lumad students attended classes.
During rest days and break times, the Lumad marveled in movie marathons, shared afternoon naps, and huddled together to sing, make art, or talk about life. Before sleeping, they gather again to plan the next day's activities.
Convenors planned activities for them too: art workshops, cultural nights, educational discussions, daily updating of communities, and psychosocial activities.
The kids organized beauty pageants and cheerleading competitions for fun. Once, they initiated growing a vegetable garden but it didn't go well since the soil was not fertile enough.
On big holidays like Christmas and New Year, the SVD Fathers personally visited the retreat house to spend time with the children. They also let them set up a volleyball court for their leisure.
"Nindot kay didto kay makadula jod ka (It's nice there because you can play)," said Rurelyn Bay-ao, a Lumad who stayed in the retreat house in 2018 and in 2020.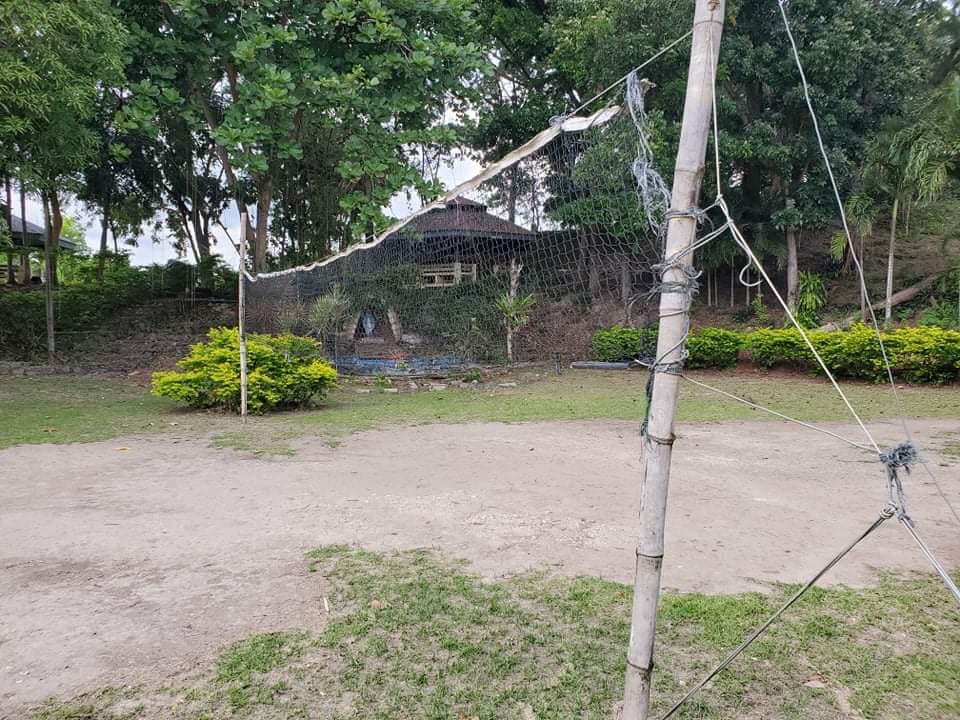 Social media and mobile games have also reached the Lumad kids. On weekends, they played Mobile Legends and made cover dances using Tiktok. They also had a centralized phone that had access every day to contact their families in Mindanao. 
"Wa ko naka experience na gitudluan mi'g kanang gani mag pusil pusil… Karon pako ka experience sa college kanang sa NSTP na mag ligid ligid, mag marching marching. Never jod namo na nabuhat sa Lumad school before," shared Bay-ao.
(I never experienced being taught how to shoot guns… It's only now that I'm in college, through NSTP, that I've experienced rolling around and marching. We never did that in Lumad school.)
Bay-ao graduated from Bakwit School and is now a freshman student taking up Political Science at the University of Mindanao. Though already in college, she still works with the Lumad and stayed with them in the retreat house in early 2020.
"Kung naga-ingon sila nga naay NPA wa jod mi nakita kay kung kanang gani makita nimo sa estudyante na naa pa gani ka sa gate, pangitaon na ka ID," she remarked.
(If people are saying there are NPA, we never saw them. When you're still by the gates, they even look for your ID.)
The retreat house is only accessible through the gates of the Talamban Campus where the school's security guards are posted with school ID scanners. Students could not enter campus grounds without an ID and visitors must register on up log books before entering.
Patterns of red-tagging?
From then until now, and from region to region, the Lumad are constantly accused of involvement with militant groups like the New People's Army (NPA). Duterte's threat of bombing Lumad schools also came from the allegation that they were spawning grounds for armed rebels.
Apart from their call for accessible education, Mendiola said that the Lumad also have two other aspirations: "To defend ancestral lands… because large companies and other businesses want to steal their lands… Lastly, we can trace in history that our indigenous peoples are in the forefront in preserving our Filipino identity and so they are also struggling for self-determination and keeping intact culture."
The passage of the Anti-Terror Law has complicated their problems
Lumad have searched for spaces where they could be safe. USC and other universities have helped support them amid their plight, offering sanctuary, providing essential needs, and giving a safe space where Lumad could learn, play, assert their rights, and amplify their plight.
This is what the police "rescued" the Lumad from – a brief time of peace, education, and normalcy.
Save Our Schools Network Cebu is currently undergoing legal proceedings and leading campaigns calling to free the Lumad 26. It was still unclear whether the Lumad would be able to go back to Cebu next year. The 19 Lumad youth are still in the custody of the Cebu City Social Welfare Department while the Lumad elders and the volunteer teacher Chad Booc were still detained at the PNP's Central Visayas headquarters. – Rappler.com
Lara Eviota is a Carolinian media student by day and a freelance content creator by night. Driven by a passion to serve, she's worked with socially-driven organizations such as Change Magazine, Today's Carolinian, and MakeSense. All in all, she likes surrounding herself in stories that matter, and sharing them, of course.