The proposal seeks to give senior citizens and PWDs the option to cast their ballots at accessible Comelec-designated establishments within seven working days before election day
A proposal that seeks to allow the early voting of vulnerable sectors in the 2022 national elections hurdled the House of Representatives on third and final reading on Tuesday, August 24.
Under House Bill No. 9562 , senior citizens and persons with disabilities have the option to cast their ballots at accessible establishments designated by the Commission on Elections (Comelec) within seven working days before election day.
"Reaffirming its firm and unfaltering resolve to pass pieces of legislation that are timely and beneficial to more Filipinos, the House of Representatives, under the leadership of Speaker Lord Allan Velasco, today approved on third and final reading 11 bills of national significance," the House said in its Facebook page.
Senior Citizens Representative Rodolfo Ordanez, chairperson of the House senior citizens panel, expressed hope that President Rodrigo Duterte would certify the bill as urgent in time for the 2022 national elections.
"I know time is in short supply in the legislative calendar and the Comelec timetable, and the pandemic is an added constraint, but I pray HB 9562 becomes law soon enough, so the Comelec can make it happen for the May 2022 elections," he said in a statement.
The legislative status of the Senate version of the measure is "consolidated/substituted in the committee report" as of May 24.
Senate President Vicente Sotto III said in mid-May that the upper chamber would fast-track the bill's passage as soon as possible.
The development in the House comes as the threat of the coronavirus casts a long shadow on the conduct of the May 9, 2022 vote. A recent survey showed nearly half of Filipinos are unwilling to go out and vote on election day should their barangays log a high number of COVID-19 cases at the time.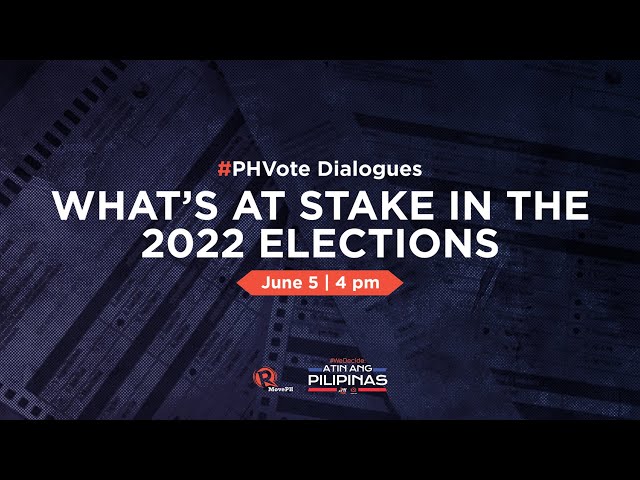 In Philippine elections, only select sectors are allowed to vote ahead of election day, such as overseas Filipinos, media workers, teachers, and members of the Armed Forces of the Philippines and the Philippine National Police. – Rappler.com