Tomas Osmeña files his certificate of candidacy for Cebu City's 2nd District representative, while his wife Margot is running for mayor of Cebu City
Former Cebu City mayor Tomas "Tommy" Osmeña filed his certificate of candidacy (COC) for 2nd District representative of Cebu City on Thursday, October 7.

He filed at the local Commission on Elections office with his wife Margot, who is running for Cebu City mayor, and members of his local Bando Osmeña Pundok Kauswagan (BOPK) who are running for city council.

Osmeña had not spoken publicly and stayed out of the public eye since he lost his reelection bid for mayor in 2019 to Edgar Labella, who was his vice mayor at the time.

Labella had the support of President Rodrigo Duterte and the help of his local allies in organizing his campaign for mayor.

Osmeña, however, had a public spat with the President over the latter's brutal campaign against drugs, with Duterte eventually threatening to slap the sitting mayor.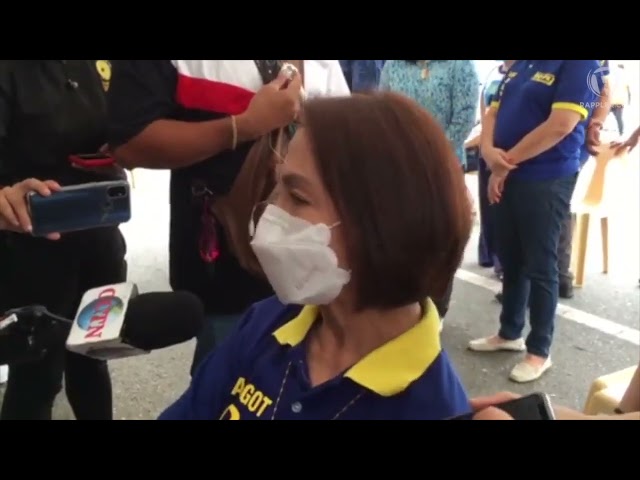 While many Cebuanos were expecting Osmeña to make a comeback as mayor, his wife Margot made a surprise announcement on October 4, confirming that she would run for mayor of Cebu City instead.

If elected, she would be the first woman ever elected to Cebu City's highest office.

She said her first priorities as mayor would be to audit the city's finances and "clean house."

She previously served as a city councilor from 2010 to 2019.

"First step: good housekeeping. We have to have a good house to be able to start anything. The rest will fall into place," Margot told reporters.

She also said she would restore the city's free maintenance medicine program and medical financial assistance programs for the city's low-income residents.
Tommy, who won his first term as mayor of Cebu City in 1987, faces Eduardo "Edu" Rama for the congressional seat.

After he termed out of office as mayor in 2010, he served one term in Congress for this same seat.
Among his accomplishments as mayor is the development of the South Road Properties reclamation project and improvement of the Cebu City library. The city's rapid economic growth also happened under his terms as mayor from the mid-1990s until 2010.

Cutie del Mar and Franklyn Ong, who are running for 1st District (North District) representative and vice mayor respectively, filed their candidacies ahead of their BOPK party mates on Tuesday, October 5.

The rest of Osmeña's BOPK party mates for city council filed on Thursday as well. – Rappler.com