WHAT YOU NEED TO KNOW
On Monday, May 9, election day in the Philippines, 65.7 million Filipinos cast their votes to decide the next Philippine president. Up for grabs, too, are more than 18,000 other elective positions.
Bookmark this page for Rappler's special coverage of the 2022 elections, including real-time results from the Comelec's transparency media server.
To watch Rappler's special coverage, click on the YouTube link below. Watch Rappler tech editor Gelo Gonzales and columnist John Nery discuss disinformation in the 2022 Philippine elections.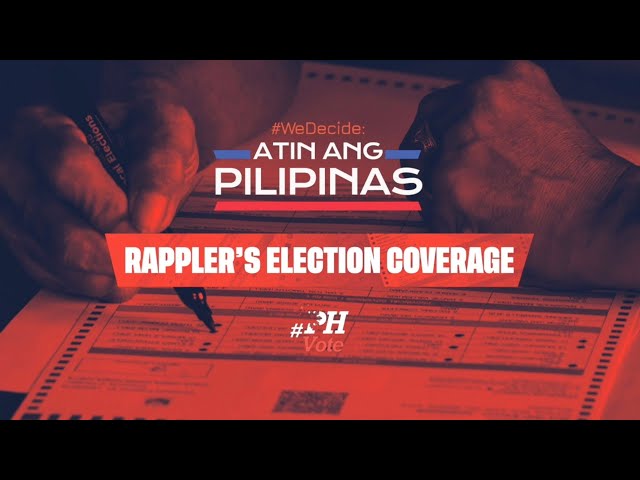 Scroll down this page for live updates, context, and analyses from our reporters, analysts, and editors before, during, and after the elections. Further down the page, click "load more."
LATEST UPDATES
Newsbreak Chats: Was there cheating in the 2022 Philippine elections?
Even after president-elect Ferdinand "Bongbong" Marcos Jr. has been proclaimed (along with his running mate Sara Duterte), some quarters continue to raise allegations that the polls were rigged.
They cite, among other things, why the votes for his closest rival, Vice President Leni Robredo, were consistently at a certain percentage of Marcos' votes throughout the transmission of results. They raise suspicions over the completion of transmission that was faster that in past elections. Some talk about supposedly altered codes, pre-programmed results in counting machines, and even results supposedly being changed because signals were intercepted during transmissions.
We get to the bottom of these allegations in the latest episode of Newsbreak Chats on Thursday, May 26, at 4 pm.
Watch the discussion live here.