WHAT YOU NEED TO KNOW
On Monday, May 9, election day in the Philippines, 65.7 million Filipinos cast their votes to decide the next Philippine president. Up for grabs, too, are more than 18,000 other elective positions.
Bookmark this page for Rappler's special coverage of the 2022 elections, including real-time results from the Comelec's transparency media server.
To watch Rappler's special coverage, click on the YouTube link below. Watch Rappler tech editor Gelo Gonzales and columnist John Nery discuss disinformation in the 2022 Philippine elections.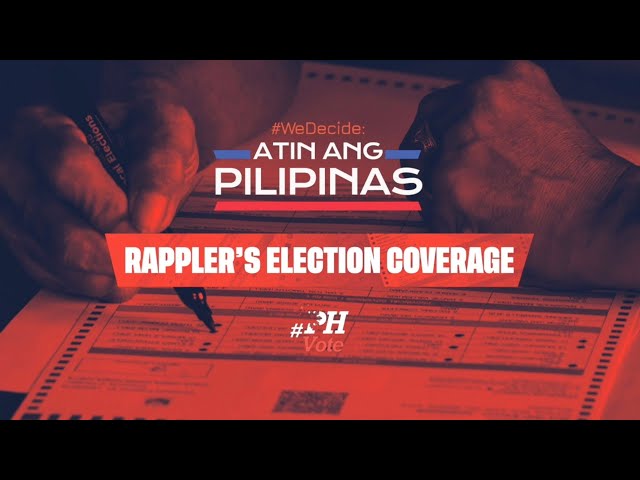 Scroll down this page for live updates, context, and analyses from our reporters, analysts, and editors before, during, and after the elections. Further down the page, click "load more."
LATEST UPDATES
20 winning party-list groups in 2022 got majority of votes from bailiwick regions
For many party-list groups, winning a seat in the House of Representatives seems to employ the same strategy in owning real estate or starting a business: it's about location, location, location.
Like in past party-list polls, many groups banked on their bailiwicks – either of the group or their nominees – to garner enough votes to earn up to three seats of the 63 allotted for the party list in the House in the 2022 elections.
As many as 20 winning groups got at least 50% of their votes from just one region or province.
Read the full story here.