The statement comes a day after the President, in an unprecedented move, reappointed Andres Centino as Armed Forces of the Philippines chief
MANILA, Philippines – A day after a military leadership revamp, First Lady Liza Araneta-Marcos issued a video statement denying she had anything to do with appointments or whatever is happening at the armed forces intelligence service.
In a video sent by Presidential Security Group (PSG) commander Colonel Ramon Zagala to media on Saturday morning, January 7, Mrs. Marcos said that she had "nothing to do with Isafp," referring to the Intelligence Service of the Armed Forces of the Philippines (AFP).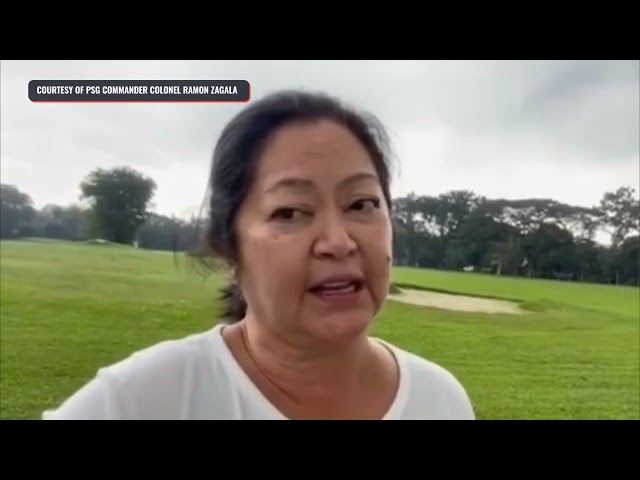 "I leave that up to my husband. And if I find out that somebody is using my name, I shall tell my husband not to appoint you, okay?" the First Lady said in her video statement, which she said she was making while walking in the compound of the Presidential Security Group in Malacañang.
It was not clear why Isafp was mentioned in particular, but sources said the current chief, Brigadier General Leonel Nicolas, is holding the position in an acting capacity after he replaced Brigadier General Marceliano Teofilo late last year. It seems there has been fierce lobbying for other commanders to take the helm.
The First Lady's statement came a day after the President and commander-in-chief, in an unprecedented move, dismissed AFP chief Lt General Bartolome Bacarro and reappointed Andres Centino as AFP chief five months after taking him out and appointing him ambassador to India.
Bacarro, who was the President's pick to replace Centino, was going to be the first fixed-term AFP chief before Centino was brought in again for the post. Centino turns 56 in February 2023, but because of the new law, he can stay in his post for three years or until 2026.
There was talk early on that Bacarro would be sacked or removed from the post, with military insiders pointing to his association with disgraced former executive secretary Vic Rodriguez.
This isn't the first rapid change of leadership under President Ferdinand Marcos Jr.
Before his first 100 days in office, two officials closest to the Office of the President resigned – his 2022 campaign spokesperson stepped down as executive secretary, while Trixie Cruz-Angeles resigned as press secretary. They've since been replaced by Executive Secretary Lucas Bersamin and Presidential Communications Office officer-in-charge Cheloy Garafil, respectively.
Insiders have said that the First Lady has had a hand in these movements. A lawyer, she is known to play a critical role in the President's decisions and choices; she was also an active player in his political campaigns. – Rappler.com